Tamara Rice Lave expected a lot of disagreement when she invited 12 lawyers and professors to a dinner in Chicago on March 3, a day before they all sat down to talk about campus rape policies. But the tension was eased by margaritas, guacamole, and a baby.
The group that Lave, a University of Miami law professor, gathered were members of an American Bar Association task force on campus sexual assault, and for many, it was the first time they'd sat down to work at the same table as their ideological opposites.
Cynthia Garrett, an attorney from San Diego, was invited as copresident of Families Advocating for Campus Equality (FACE), a group formed by mothers of sons accused of sexual assault. Other attendees included Robert Cary, who defended members of the Duke lacrosse team in an infamous rape case; Laura Dunn, a sexual assault survivor who runs the victim advocacy nonprofit SurvJustice; and Caroline Bettinger-López, a former adviser to Vice President Joe Biden, who brought her newborn to dinner.
"Having a baby passed around," said Lave, the task force's second-in-command, "it just changes the atmosphere — who's going to yell with a baby in the room?"
"In order for this to really have any kind of appeal, we knew we couldn't emerge out of this process broken and divided."
A few months and hundreds of emails later, the task force released a report in June 2017, endorsed by every member of the group, that laid out recommendations for colleges to follow when investigating sexual assault cases. No one got everything they wanted, but no one walked away completely disappointed — a rarity in the contentious debate over how universities should handle rape claims.
"In order for this to really have any kind of appeal, we knew we couldn't emerge out of this process broken and divided," said Andrew Boutros, a white-collar defense lawyer who chaired the task force.
Secretary of Education Betsy DeVos cited the report this month as an example of how policies for dealing with campus rape could be improved, as she announced plans to overhaul Obama-era Title IX mandates. She formally revoked two major guidance documents issued under Barack Obama on Friday, setting off panic for victims' rights advocates, who worry that the new administration is turning its back on survivors after years of progress. However, a number of pundits, attorneys, and law professors say DeVos is doing what should've been done six years ago — and what might've prevented the stalemate weighing down college campuses as a new school year begins.
For all the headlines, protests, lawsuits, and federal investigations in recent years, there's actually been little communication between these warring factions. The ABA task force is an anomaly. Conversations with nearly two dozen attorneys and advocates on different sides of the issue reveal that typically, if they've had any discussion with ideological opponents, it happened during panel discussions at conferences, or in hostile tweets. But the question remains if that elusive harmony that seemed to happen over chips and guac can be repeated after years of accused students feeling their lives were derailed by unfair hearings, and under an education secretary whom anti-rape activists distrust, appointed by a president who's boasted of grabbing women "by the pussy."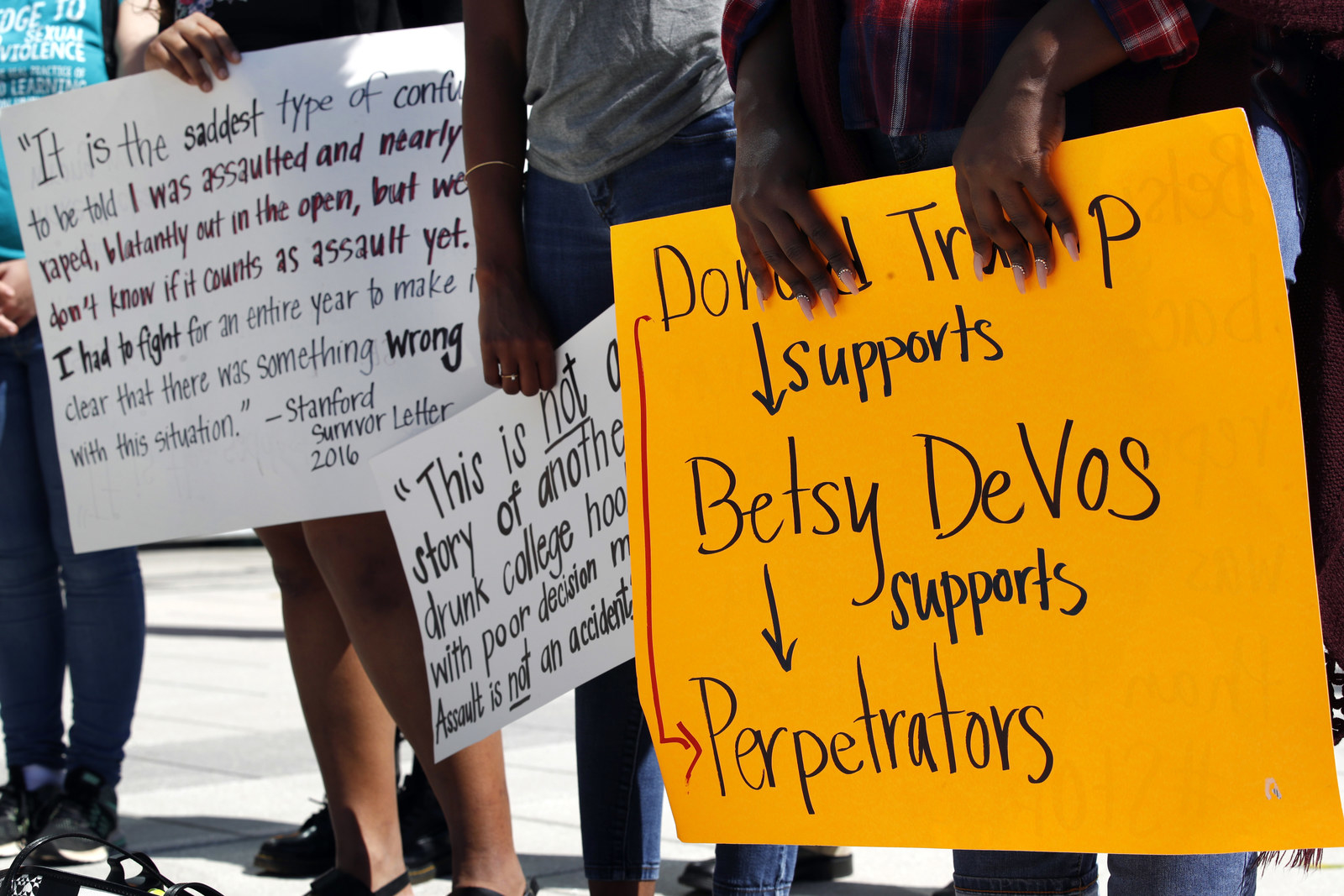 Ask anyone involved in the debate surrounding campus rape, and one question always dominates: How should you decide if someone is guilty? At the root is a debate over use of a standard known as the preponderance of evidence, which means that a student accused of sexual assault can be deemed culpable if a school decides there was a 51% chance the student really did it. It's the same standard used in civil lawsuits but far lower than that used in criminal courts, which must prove guilt beyond a reasonable doubt. That has given rise to groups like FACE, who say using a lower burden of proof in campus rape cases violates accused students' rights to due process.

Supporters of preponderance, like Dunn, who reported being sexually assaulted as an undergrad, say it's the only standard that evens the playing field for victims.
When she joined the task force, Garrett said she never expected to endorse a policy that didn't require a higher standard of evidence. "It took convincing," said Garrett, whose role in FACE includes listening to families distraught over their child facing an assault accusation. But Garrett and others made a compromise after hours of discussions with victims advocates. The task force decided a lower burden of proof is acceptable if there are other key protections for accused students. These include requiring unanimity among a hearing panel that relies solely on "high quality" evidence, not hearsay or secondhand information.
"We all came to our current perspectives based on our experiences, and all of us had different experiences."
Lave, who also favored a higher standard, said she incorrectly expected victims advocates to be opposed to stiffer due process protections. "Basically everybody had an interest in having as fair and transparent a process as possible," Lave said. More than once, according to Lave, someone remarked, "That's not what I would do, but I can see this is what would reach consensus."

On other elements, it turned out that task force members were already on the same page. For instance, no one defended the idea of having a single investigator decide someone's guilt or innocence, a model embraced by the Obama White House. Critics often deride this as a single person serving as prosecutor, judge, and jury. Just for the sake of argument, the task force had Dartmouth President Phil Hanlon join in via Skype to explain why his university used that model. Supporters say it can be quicker and less daunting to the victim. The task force was unmoved and recommended colleges use panels of at least three individuals to determine whether a student should be held responsible.
"Everything that came out of that ABA task force I could live with," Dunn said. "It actually made things better for survivors, not just the accused."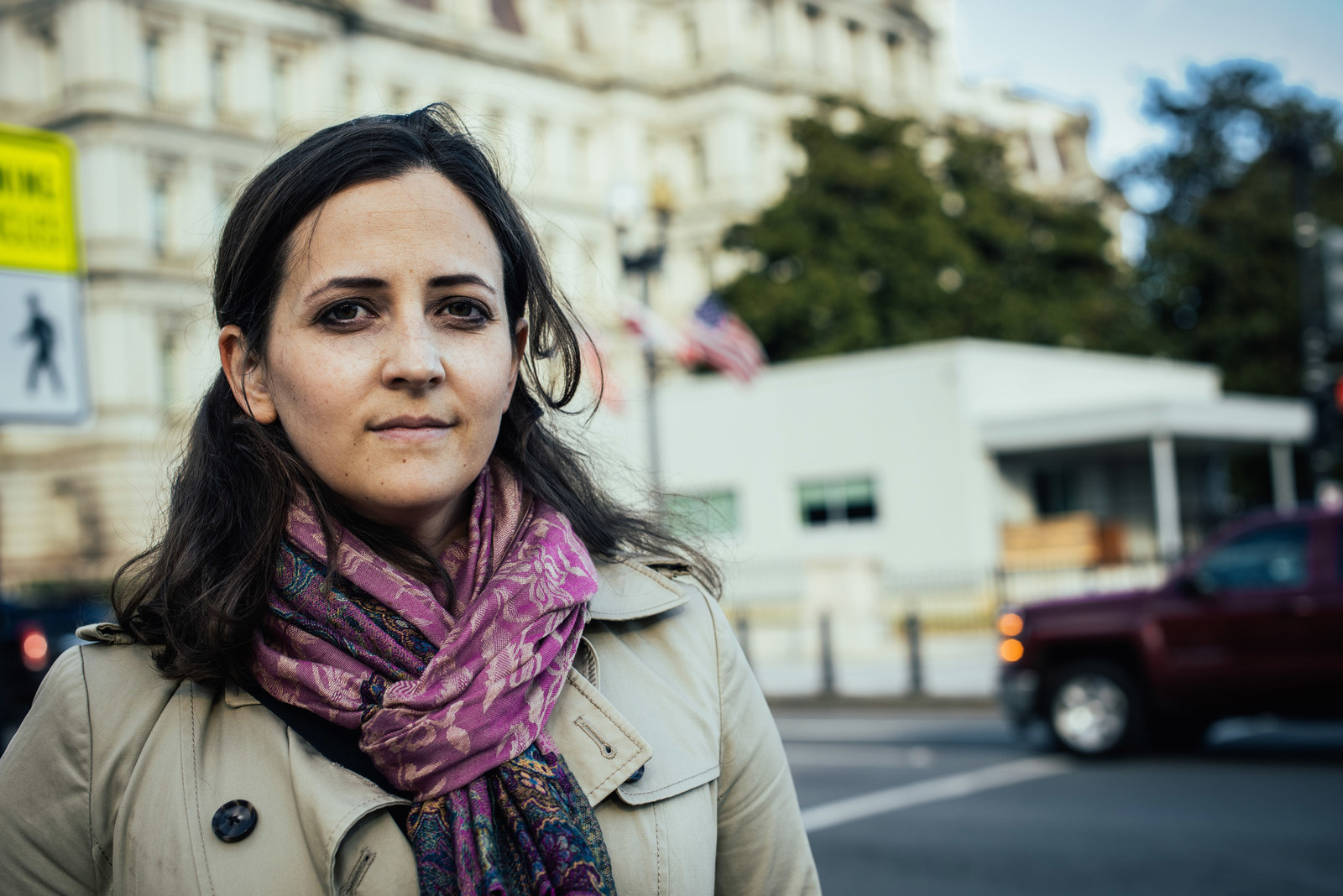 Garrett said she likes Dunn. The two still have their differences, but they agreed on some things, like letting the accuser and accused see all the evidence in a case. Garrett recalled Dunn telling her "victims are getting screwed too" when they aren't told what evidence a school is reviewing. Garrett said she tries to remember "we all came to our current perspectives based on our experiences, and all of us had different experiences."
"I care deeply, actually, about due process," Dunn said, because when a school violates an accused student's rights, it can derail her client's case. "That's a waste of time, energy, and emotion. It's not good for anyone."
Dunn, like other victims attorneys, said she's spoken numerous times with staff from the Foundation for Individual Rights in Education (FIRE), who are ardent critics of Obama-era Title IX directives but who have acknowledged common ground with some victim advocacy groups. Joe Cohn, legislative director at FIRE, said that at conferences, "We go out of our way at lunch to go sit with people who are of a different opinion than us, and that often leads to grabbing coffee later in the day."
This in-person human interaction — while rare — is important, Lave said. "It changes the way you talk and interact."
But Dunn doesn't have faith that a similar consensus can be reached under DeVos. The secretary hasn't met with anyone who directly handles campus sexual misconduct investigations. Though survivors met with DeVos for an hour and a half in July, no students involved in sexual assault cases were invited to DeVos's speech announcing her plan to revamp Title IX guidance. There's still no one nominated to permanently run the Education Department's Office for Civil Rights, whose acting director, Candice Jackson, said in July that "90%" of campus sexual assault claims stem from regret over drunken hookups. The comment sparked outrage and a swift apology.
"That really points to the lack of interest to make sure that those who are supposed to be protected are at the table," Dunn said.
On Friday, DeVos revoked previous Title IX mandates while the department works on new guidance that will be created after a notice-and-comment process, which is typical for new regulations: Basically, a federal agency proposes a rule change, then stakeholders have a chance to weigh in, either by submitting their opinion in writing or during rule-making panels organized by the government. A federal agency has to do this unless they are releasing guidance that is just reiterating long-standing policy about complying with existing laws and regulations. That the Obama administration didn't has been a rallying cry for critics, who call the move unconstitutional.

"The tough part is any time you say something like that, people think you are pro–sexual assault," said David A. Armstrong, president of Thomas More College in Kentucky. "We're all about protecting our students, but [the government] has burdened our institutions to go beyond what our capabilities were. Unconstitutional is harsh, it is a strong word, but that's what I feel."
"The tough part is any time you say something like that, people think you are pro–sexual assault."
Armstrong also said how the 2011 guidance was applied as "rule of law" and was unfair to schools: "How it was being applied, it was a gotcha system."
The interim guidance DeVos released on Friday also rolled back some Obama-era mandates. Senior department officials said they're offering flexibility to schools on key issues, like the standard of proof, and soliciting feedback as they design the new regulations because they "don't want to fall into the same trap the prior administration fell into on this issue."
Former officials from the Obama administration told BuzzFeed News they never saw that "trap" coming. They say they asked for plenty of feedback while designing the 2011 regulations, including holding 27 listening sessions as part of the White House task force on campus rape, and felt they were on the right track because they heard from all perspectives and received pushback from "virtually all sides" on Title IX.
"The process had not run amok — the process was working very well," Valerie Jarrett, a former top adviser to Obama, told BuzzFeed News, adding that some college leaders even thanked the Obama administration for helping them understand what the best practices are. "We heard a lot of concern by administrators about the epidemic of sexual assault, and many were sincerely interested in figuring out what to do. But before the [Obama-era guidance] went out, we saw very uneven compliance with Title IX."
A senior Education Department official in the Trump administration said new guidance was needed because "the impact over the last six years of the influence of losing sight of fairness and impartiality can be traced to the approach and substance of those documents."
Catherine Lhamon, chief of the Education Department's Office for Civil Rights under Obama, rejects that criticism. She noted that federal Title IX investigations uncovered problems with how accused students were treated at schools like the University of Virginia and Wesley College, and the final White House task force report also spoke to accused students' rights.
"It is categorically untrue that at any point that the Office for Civil Rights was not concerned with fair process," Lhamon told BuzzFeed News.
"They are not the underdog, they are the Death Star. And we are Luke and his scrappy band of freedom fighters."
Both the Trump administration and the ABA task force on campus sexual assault said a change was needed following dozens of lawsuits against colleges filed in recent years by accused students. Criticism of efforts to combat campus rape were no longer isolated to fringe blogs like A Voice For Men; now law professors at Harvard and the University of Pennsylvania, and the American College of Trial Lawyers were raising objections, alongside FIRE. Local and national mainstream press paid attention, as did conservative think tanks and blogs in what some have branded a "persistent furor in the Far Right media" that male students are being persecuted under Title IX.
Erin Buzuvis, a Title IX expert who teaches at Western New England School of Law, said most coverage of complaints by accused students has not been placed in perspective, like that people should expect to see lawsuits by guys punished for sexual misconduct.

"Even if you lose your case, you succeed in creating doubts about it for those around you," Buzuvis said. "So it could very well be a sign that Title IX is working, as long as you accept it as inevitable that a student is going to sue, but it also creates this impression that the fact of all these cases is evidence of a pendulum that has swung too far the other way."
Kathryn Nash, a Minneapolis-based attorney who works with colleges, said it's inevitable to have cases where one or both parties are unhappy with the outcome, and their options will be to file a federal complaint or a lawsuit. "There's no way we can regulate around that," Nash said.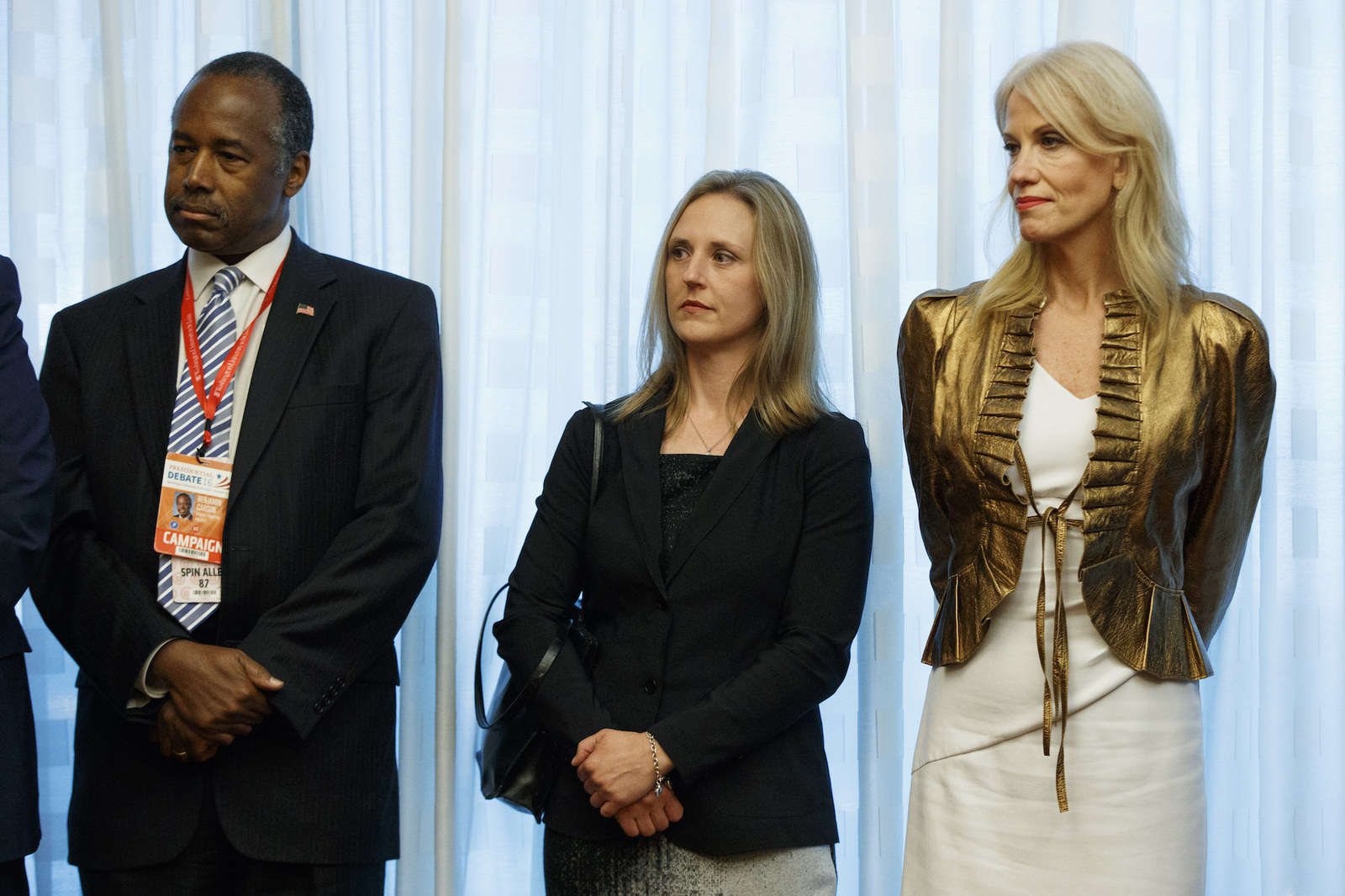 Many victims' rights groups feared that once Hillary Clinton lost the election, they'd lose momentum: activists versus well-funded conservative think tanks who would push the Trump administration to roll back Title IX protections for victims.

Yet, the attorneys who defend accused students, like Justin Dillon, generally view the victims' rights groups as more powerful and better-funded.
"They are not the underdog, they are the Death Star," Dillon said. "And we are Luke and his scrappy band of freedom fighters."
Those parallel viewpoints show just how deadlocked the debate has become. Victims advocates fume that they are not out to railroad accused students — Know Your IX even has a webpage about accused students' rights — and they wonder why no one is complaining about due process when employers investigate sexual misconduct under similar laws. People who defend accused students bristle at the suggestion they are pro-rape, or that they are all a bunch of men's rights activists. Colleges are exhausted at being portrayed as hiding their true motives or being out to hurt students.
"I don't think of myself as a radical, and I'm certainly not a rape apologist," Dillon said. "I would love to sit down with people. I do panels; I always try to find common ground with natural ideological opponents."
Finding consensus is not easy. The ABA is a huge organization. As a whole, the ABA has not endorsed the recommendations — only the ABA Criminal Justice Section Council did. The ABA Commission on Domestic and Sexual Violence and the ABA Section of Civil Rights and Social Justice both declined to endorse the task force report, sources told BuzzFeed News. Some ABA members criticized it for not hearing from more people who handle campus sexual assault cases, relying too much on criminal defense attorneys. So despite hundreds of emails, dozens of hours on phone calls and in meetings for the task force, what is held up as an example of kumbaya has not yet been widely affirmed.
Lave thinks there is hope to find common ground, but a few things have to happen. For one, she said, "I think Candice Jackson can't say stupid things," referring to Jackson's 90% comment. "The department can't say things that make one side feel like they're not being listened to." Advocates for the accused have to be willing to negotiate even under a supportive presidential administration, Lave continued, and victims' rights advocates can't try to stonewall in hopes that Trump gets impeached or that the next administration changes everything back.
The ABA task force worked, Lave said, because they got levelheaded people in a room together and made everybody equals in the process. If people feel like they do not have any power, Lave said, that's when they try to sabotage things. ●