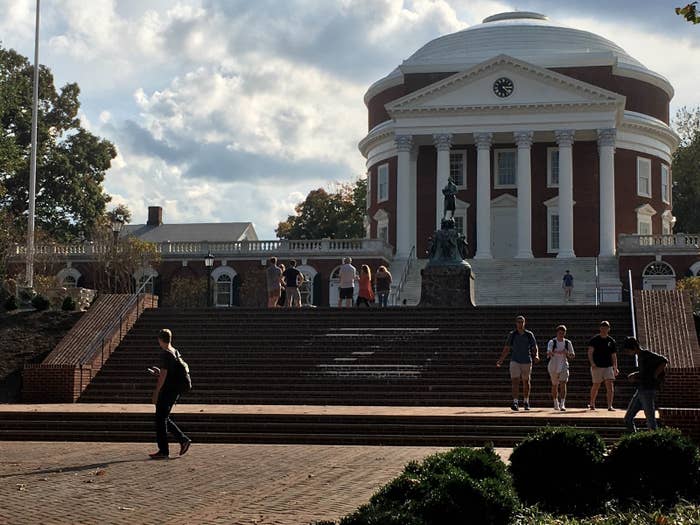 Rolling Stone reporter Sabrina Rubin Erdely admitted Thursday that the magazine never sought to verify whether the ringleader described in its explosive article "A Rape on Campus" was a real person.

Erdely returned to the stand to answer questions before a jury from Libby Locke, the lawyer representing the University of Virginia administrator Nicole Eramo, who is suing the reporter and Rolling Stone for defamation over her portrayal in the November 2014 story. The story focused on the alleged sexual assault of a woman named Jackie, though subsequent media reports and a police investigation debunked many of the claims made in Rolling Stone's pages.
Locke's questions Thursday morning focused on Erdely's interactions with Jackie, and whether or not the reporter spoke with Jay, the man Jackie accused of orchestrating the reported gang rape. Emails, text messages, and reporting notes showed that Erdely repeatedly pressed Jackie for Jay's last name and explained that she would have to contact him for comment. However, Erdely eventually agreed not to contact Jay, to keep Jackie involved in the article.
Erdely also testified that she heard different versions of Jackie's story throughout her reporting but did not think this was an issue. "Yes, the details had changed over time as she came to terms with her rape," Erdely said on the stand, but she did not press Jackie about those inconsistencies. "It had never concerned me that these details were inconsistent because this is the way trauma victims behave."
Locke further probed into whether Erdely spoke with, or knew the names of, the three pseudonymous friends she described as having callous responses to Jackie's alleged attack. Those three friends became instrumental in subsequent reporting by the Washington Post and others that discredited the Rolling Stone article.
Erdley testified that after the article published, Rolling Stone publisher Jann Wenner instructed her to detail how she failed in the reporting process. Erdely wrote the "mea culpa," as Locke called it, in December 2014, but it was never published. Erdely spoke with those three friends who Jackie said would not speak with her — Ryan Duffin, Alex Stock, and Kathryn Hendley. Hendley informed Erdely that she no longer spoke to Jackie because Jackie had started a rumor that Hendley contracted syphilis. Erdely began to sob as she conceded this point.
In this "mea culpa," Erdely wrote that she wondered why she had hung the account of this alleged gang rape on someone as emotionally unstable as Jackie. The judge interjected at this point and pressed Erdely to answer whether she still felt that way.
"It wasn't a mistake to rely on someone who was so emotionally fragile," Erdely responded, choking back tears again. "It was a mistake to rely on someone whose intent was to deceive me."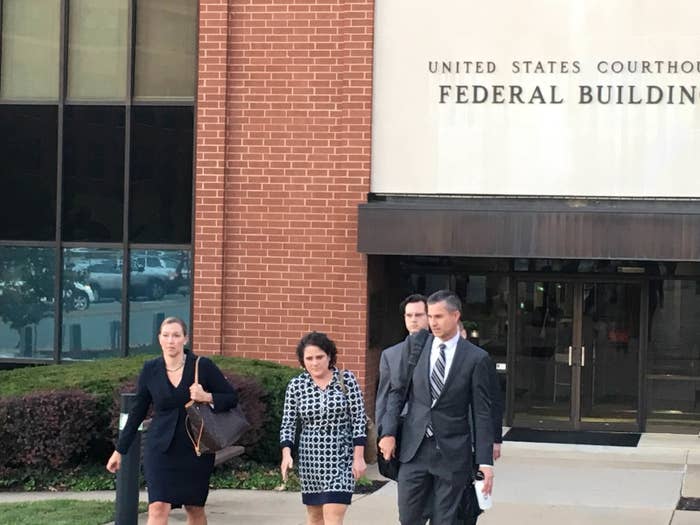 "It is clear that she firmly believed in the credibility of Jackie, as did UVA and Dean Eramo, when the article was published," Rolling Stone said in a statement. "We made journalistic mistakes with respect to Jackie's story and we have learned from them, but these mistakes do not support Dean Eramo's lawsuit."

The lawsuit does not focus on whether Erdely got the story about Jackie's assault wrong, but rather whether the magazine defamed Eramo in writing about the university's response.
Erdely became more defensive in the afternoon.

Locke asked why the article didn't mention Eramo arranging for Jackie to report to police that she was attacked by fraternity members, who supposedly threw a bottle at her for telling students she'd been assaulted at one of the houses. Erdely said she thought that detail was cut for length, but then became more combative, stating, "This article was not about how the university handles bottle incidents. It was about how it handles sexual assault."

Attention then turned toward Erdely's interview on a Slate podcast, in which she claimed the UVA administration and students do not treat rape as a violent crime. When Locke asked Erdely if she said that, the reporter responded, "I did and I still believe those words."
On the podcast, Erdely said that she'd spoken with virtually all of Jackie's friends and they corroborated her story — even though she did not speak with Duffin, Stock, or Hendley prior to publication. Locke asked why she'd said that on the podcast.
"That was my feeling at the time," Erdely said.
When asked if she thought the article damaged Eramo, Erdely said the portrayal was fair, adding, "I stand by everything in the article that did not come from Jackie."
This story has been updated to include information about Erdely's testimony in the afternoon.