Michael Schmitt woke up in his mom's condo on February 24 full of inspiration to freestyle a scream rap that he later posted online. The lyrics are crude: The high school senior yells "you can suck my dick" several times, and says "you're gonna get cracked on the head like an egg, bitch." No one is named in Schmitt's rap, but James Caldwell High School, which Schmitt had attended, is referenced in the title: "u lil sluts @ jchs i love u all even tho yall hurt me and i forgive u. i would never hurt u." Schmitt promoted it on Twitter and Snapchat. That afternoon, JCHS went on lockdown.
A student saw Schmitt's tweet and noted that his profile photo on the music streaming site SoundCloud showed him pointing a handgun at the camera. The alarmed student thought Schmitt's track sounded violent and told her mom, who alerted a teacher, according to police reports. School administrators called police in West Caldwell, New Jersey, around 1 p.m. to report a possible threat, and soon after, a SWAT team descended on the campus, where — although school was not in session — hundreds of people were gathered for a weekend music concert that rainy Saturday.
"I'll be loud and clear: These are not juvenile pranks."
Schmitt was arrested for creating a "false public alarm," which carries a five- to 10-year sentence, and taken to jail in Newark, New Jersey, where he was placed in protective custody, which Schmitt described as an isolated cell away from other detainees. Fourteen weeks later, the 18-year-old is under house arrest, facing a potential trial over a rap song that police and school officials, haunted by a slew of campus shootings around the country, took as a serious threat, but that Schmitt says was a parody.
"They painted me as a school shooter, and that's terrifying," Schmitt told BuzzFeed News. "Whenever these school shootings are happening, it's scary to me that I'm being associated with that because of this rap song." Schmitt insists he's just a weird kid who loves hip-hop in an overwhelmingly white, conservative town. He says that he calls his male friends "sluts," doesn't own a gun, and never planned to attack the school.
But the school principal, Jim Devlin, says police did the right thing. "He says there wasn't a plan, but we don't know for certain," Devlin told BuzzFeed News.
Schmitt's arrest was 10 days after the school shooting in Parkland, Florida. During that time, journalists had uncovered numerous warning signs about Nikolas Cruz, the 19-year-old who faces 17 counts of premeditated murder. School administrators and police in Parkland were criticized for not taking action based on social media posts showing Cruz bringing a bullet to school, posing with guns, and saying he would "shoot up the school." Hundreds of schools nationwide faced threats after the Parkland massacre, though it's difficult to determine how many were real, how many were hoaxes, and how many were misunderstandings between officials and students making jokes or careless comments.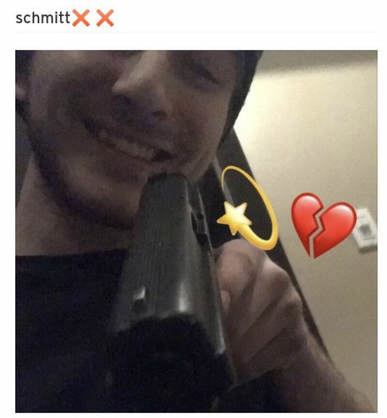 Trying to show it was taking every threat seriously, the Essex County Prosecutor's Office held a press conference on February 28 to announce it was charging four individuals for allegedly making threats to schools. Robert Laurino, the acting county prosecutor, described the cases: Two were juveniles who had allegedly planned school shootings, and the third was a student who had posted an Instagram video at a firing range while "Pumped Up Kicks" by Foster the People, a song about a school shooting, played in the background. The final one was Schmitt's rap song.
"I'll be loud and clear: These are not juvenile pranks," Laurino said. "These are crimes that are punishable by up to five years imprisonment for an adult."
Yet Schmitt's case isn't a clear-cut example of a troubled youth on the verge of exacting revenge on his classmates. The case raises questions about how administrators and cops determine what counts as a threat and what's a form of free expression, albeit a highly derogatory one. And it has the potential to put Schmitt away for years over what boils down to a profile photo and a short rap song made by a kid in suburban New Jersey.
"This is as serious as it gets," David Gray, Schmitt's lawyer, told BuzzFeed News. "His life is on the line."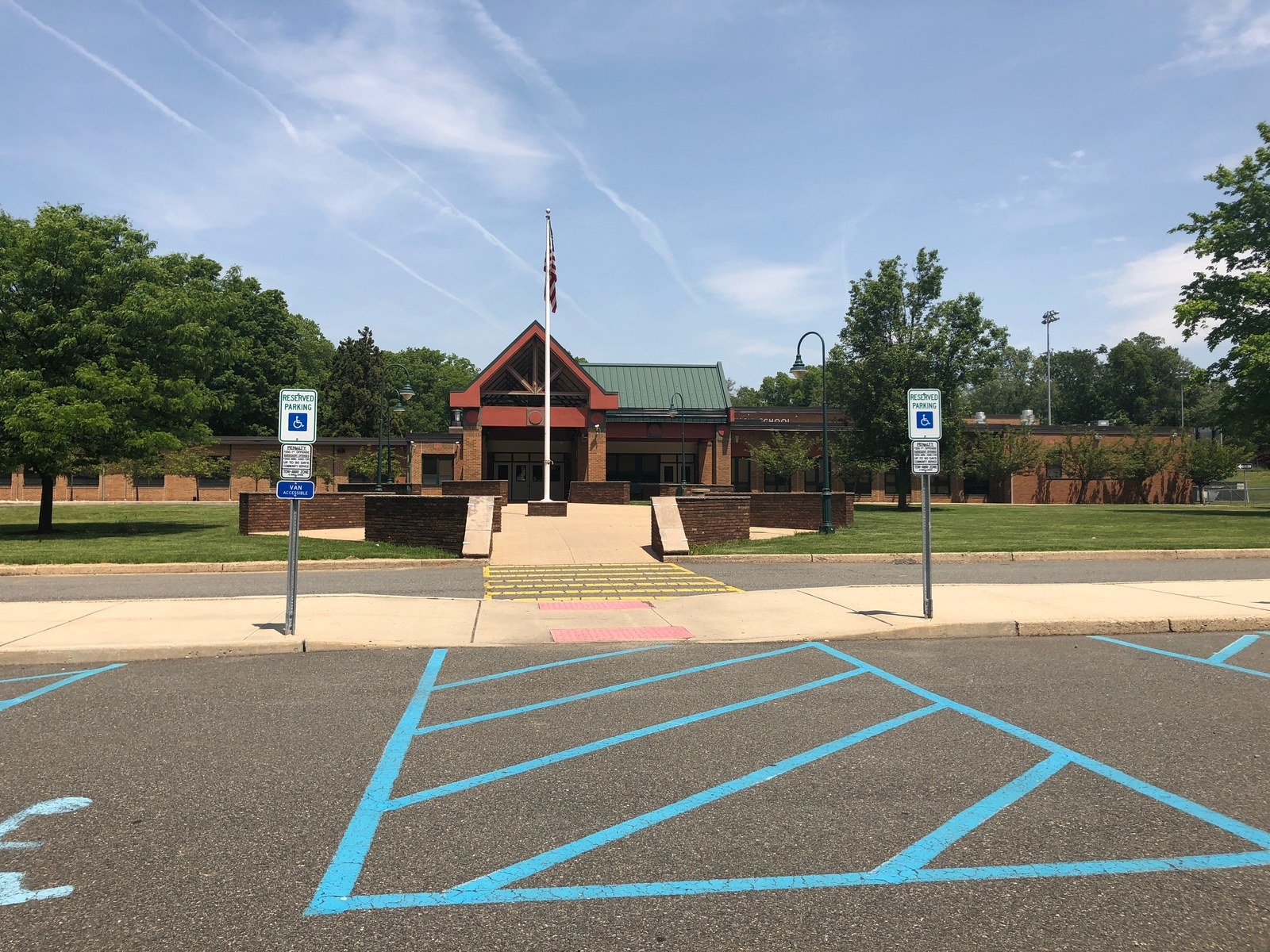 When cops arrived at James Caldwell High School on February 24, according to police records, music teacher Scott Chamberlain and a parent showed them a Snapchat video Schmitt had posted. It was a sample of his new track that he had captioned, "I'll give ya a little extra to hate me for today." They also showed officers Schmitt's 10 a.m. tweet that read, "hi sluts get yr face fucked" and shared a link to the rap. One line of the song stated, "Pull my gun, kill your fuckin' head / Now you're dead, go to sleep."

"A student associated with our school put a violent song on SoundCloud, which references killing somebody — shooting somebody in the head — and posts a picture of him with a gun, and made a connection to girls at our school," Devlin told BuzzFeed News. "If you put all of that together, it does seem pretty threatening. At that point it's not my job to say, Is it credible? Is it not? We have to protect our students and families."
"It wasn't a false alarm. It was what needed to be done to make sure the school was safe."
Police searched the campus for Schmitt, but instead found "visibly shaken and upset" people huddled in classrooms, records say. A half hour into the search, Schmitt's mom called the cops to ask why they were looking for her son, and said she would quickly bring Schmitt to police headquarters. The school canceled the concert and evacuated the building.
"Everyone did what they should have done on that day," Devlin said. "What we did, I feel 100%, we did because it was necessary. It wasn't a false alarm. It was what needed to be done to make sure the school was safe."
Sitting in blue sweatpants and a Christmas tree sweater at his friend's house, Schmitt received a string of texts from relatives and friends about what was going on at the school. "This is ridiculous," he told people, but realized the situation was escalating.
Schmitt had been suspended from JCHS for at least 10 incidents since 2016, from cutting class to spitting on a classmate, school records show. Once, he was suspended for testing positive for THC, the active chemical in marijuana. Schmitt started a homeschooling program in October. He said he'd uploaded the song just so he could listen to it through his car speakers, but apparently adding "JCHS" to the title screwed everything up. "But at that point, I didn't think anything of it," Schmitt told BuzzFeed News. "I didn't think people were watching my SoundCloud, watching what I was doing."
Everyone has an opinion about what needs to change to prevent incidents of mass violence. In recent months, more commentators have suggested people take expressions of violence against women seriously as a possible precursor to shootings. "But what does it mean to take it more seriously?" asks legal scholar Mary Anne Franks.
Students in Parkland had reported Cruz to school officials for threatening classmates after one of them began dating his ex-girlfriend, whom Cruz was allegedly abusive toward. Dimitrios Pagourtzis, the boy charged in last month's shooting that killed 10 at a high school in Santa Fe, Texas, allegedly shot and killed a girl who had rejected his advances. Statistically, most mass shootings involve intimate partner violence, and nearly all school shooters have been male, a fact that has received more attention since Elliot Rodger's rampage in 2014. Rodger shot and killed six people near the University of California, Santa Barbara, after posting a lengthy manifesto about how he was unfairly still a virgin and had been rejected by women. This made Rodger a hero among "incels," an internet community of people who claim they're involuntarily celibate. The 25-year-old man who drove a van through a crowded Toronto street in April, killing 10 and injuring 14, had declared the "Incel Rebellion" was beginning and praised "Supreme Gentleman Elliot Rodger." Cruz wrote in a YouTube comment posted a year before the Parkland shooting, "Elliot rodger will not be forgetten [sic]."
Franks told BuzzFeed News that schools and law enforcement should take alarming social media posts into account and consider intervening. But, Franks said, "We can't lock people up based on the fact that we think they might be violent in the future."
The US Supreme Court essentially punted a case that could've set a standard for what constitutes a threat made online. In 2015, the court overturned the conviction of Anthony Elonis, a Pennsylvania man who spent nearly four years in prison for making threats on Facebook against former coworkers, his ex-wife, an FBI agent, and an elementary school. Elonis argued they were Eminem-inspired rap lyrics he used to cope with getting fired from his job, where he was accused of harassment, and losing his wife, who had obtained an order of protection against him. (Elonis was also arrested for hitting his girlfriend's mom in the head with a pot a month before the high court's ruling.)
"We have to be mindful when dealing with any speech when choosing to treat it criminally."
Domestic violence victims' advocates argued that courts needed to take intimidation disguised as lyrics seriously because abusers were finding more sophisticated ways online to threaten from afar. Civil liberties groups said courts needed to determine what is a real threat, and what's free expression protected by the First Amendment. Ultimately, the high court chose a narrow middle ground on a technicality. But Justice Samuel Alito warned of their Elonis decision, "This sounds like a road map for threatening a spouse and getting away with it," so long as someone claims to be an "'aspiring rap artist.'" (The next year, an appeals court reinstated Elonis's conviction, and the Supreme Court declined to rehear the case.)
In New Jersey, a 2014 state Supreme Court ruling bars prosecutors from charging someone solely because they talked about violent acts in a rap song, unless there is a strong connection to another offense.
"We have to be mindful when dealing with any speech when choosing to treat it criminally," Joseph Giordano, the assistant prosecutor handling Schmitt's case, told BuzzFeed News. Since the Parkland shooting, Essex County has dealt with 24 incidents of possible threats to schools, many posted online, Giordano said, though not all resulted in charges. "It's truly a case-by-case evaluation," he said, "and they are time-consuming, but we've got to be right 100% of the time with these things."

While Schmitt was on his way to the police station, Detective Paul Mazzeo, who is JCHS's school resource officer, called a school counselor who'd worked with Schmitt. The counselor said Schmitt was getting psychiatric treatment, Mazzeo wrote in a report, and that Schmitt had expressed anger toward the school in the past. In his report, Mazzeo wrote that Schmitt insisted there was no meaning behind the track title, that the gun in the profile photo was just a plastic pistol borrowed from a friend, and that he didn't know where it was. Later, though, police reported that Schmitt "attempted to conceal" evidence by not turning over the gun, which turned out to be real.

Police say that Schmitt should've known that using "JCHS" in his SoundCloud post while a major event took place on campus was "likely to cause evacuation of a school." It didn't matter that police never found any weapons or anything of "evidentiary value" when they searched Schmitt's home and car. They arrested him for creating a "false public alarm," a level two crime in New Jersey, which does not separate misdemeanors and felonies. Officers noted in a safety assessment that Schmitt was low-risk, had no criminal record, and that no one was injured, but said in the incident report that his crime had involved "threatening with [a] weapon." Jamel Semper, an Essex County assistant prosecutor, authorized charging Schmitt.
"It was like I was guilty the second I posted the song on SoundCloud," Schmitt said. "They wouldn't let me explain myself."
"It was like I was guilty the second I posted the song on SoundCloud."
West Caldwell, New Jersey, is a town of about 11,000 people with a miniscule amount of crime. It's nestled in one of the Republican-leaning pockets of New Jersey, 25 miles away from New York City. West Caldwell's median household income is three times higher than that of Newark and Paterson, New Jersey, the two closest cities. It's difficult to find a house or yard in disrepair, and many are enclosed by shiny white fences. Schmitt has lived there his whole life and said he began rapping in fifth grade. Sometimes he freestyled with his grandma, whom he and his mom lived with for a few years. In high school, he learned how to mix and record his own tracks.
Music's role in inciting violence has been a subject of contention for years. In the 1980s, amid fears of rising juvenile crime, parents groups demanded warnings on albums they said were too violent and vulgar for kids. After the Columbine school shooting in 1999, Marilyn Manson was famously scapegoated as inspiration for the two shooters. In the years since, blaming music for violence has remained a constant in the political debate following shootings.
But it's only been recently that anyone could record and immediately, and widely, distribute their own music for free. Erik Nielson, who often serves as an expert witness in criminal trials involving rap music, said officials bring charges in these cases by playing off of fears and biases about hip-hop.
"This is making the argument that the art is actually autobiography," said Nielson, a University of Richmond professor. However, it appears rap music is the only genre that gets treated by police as nonfiction, Nielson continued. "What's disturbing is that we're just seeing more and more of these cases all over," he said.
The same week Schmitt was arrested, a 23-year-old man named Randy Ross was charged with making a terroristic threat for posting a music video titled "School Shooter" that was filmed outside of two schools in Greece, New York. Ross doesn't name any person or school in the song, but police said the lyrics — which include the hook "I lay 'em down like a school shooter" — were "alarming." Cops said they learned about the video through a concerned resident, which police described as an example of a community "banding together to do whatever it takes to keep our kids and our schools safe." A local newspaper columnist noted it made sense to question Ross over his "offensive" music video, which was in "bad taste," but this was hardly criminal. A grand jury seemingly agreed, and declined to indict Ross in March.
Schmitt's lawyer is hopeful the same thing will play out in Essex County. "This just fits so squarely as what should be protected as a First Amendment right," Gray told BuzzFeed News.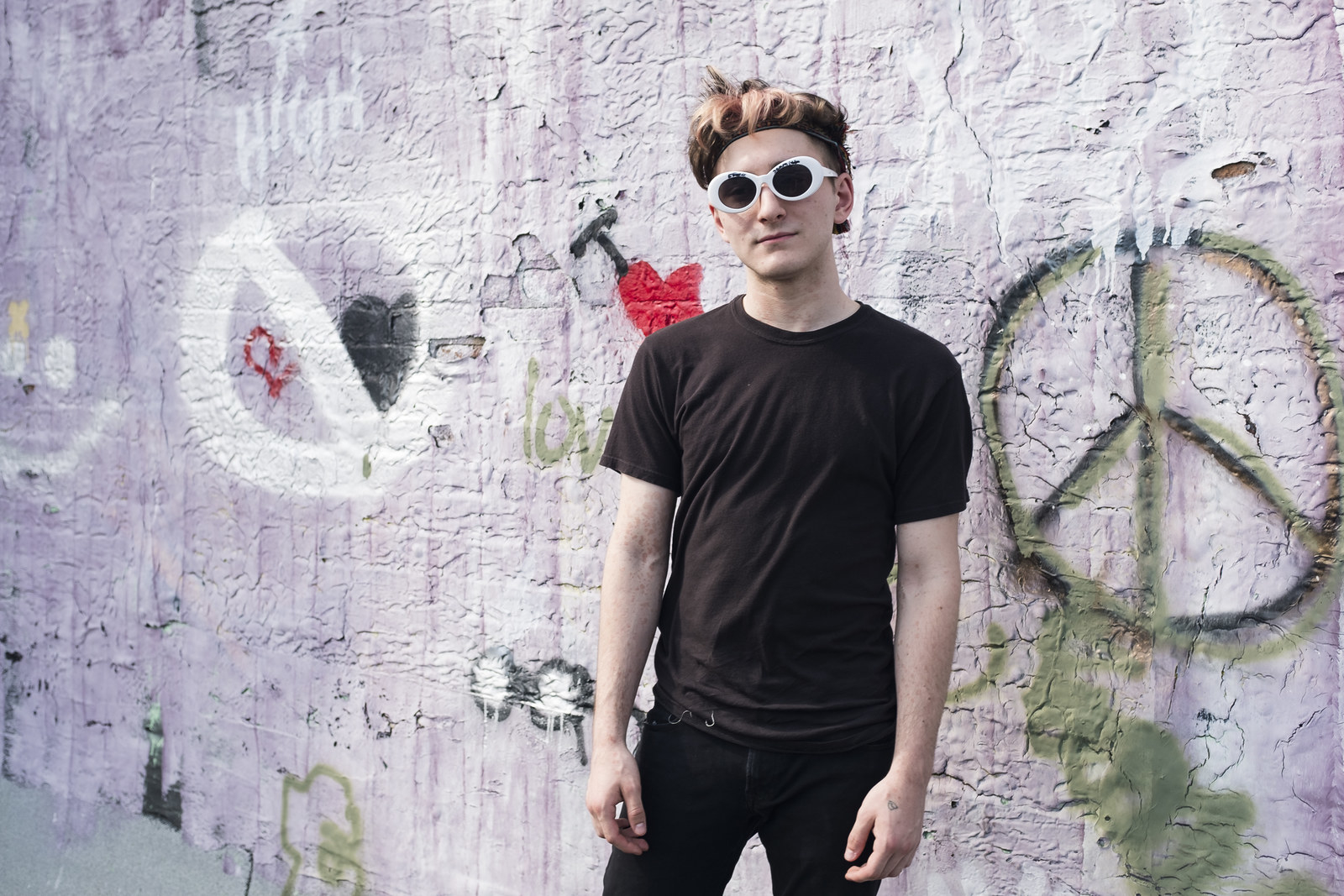 Schmitt is 5 feet 7 inches tall and 140 pounds, with a shaggy tuft of hair covering his forehead; he shaves the back and sides close. There's a small tattoo on his left hand of a broken heart, "because I'm a little broken-hearted boy," he said. More recently, he's added "L-O-V-E" across his wrist as a stick-and-poke tattoo.

Local officials made him out to be a danger. In a February 28 letter to the court, Devlin asked that Schmitt stay locked up because the district had "serious and grave concerns regarding the safety of all students and staff" if Schmitt were free. Multiple girls who viewed Schmitt's social media posts were still in fear, Giordano said at a March 1 court hearing on whether Schmitt should be released.
A judge let Schmitt go home on house arrest, and Schmitt has remained there ever since, barred from using the internet or contacting anyone at the high school. He also can't upload any of his music to SoundCloud. He's spent most of his time under house arrest watching TV, recording music, and once in a while ordering Domino's.
"My life is ruined here in this town."
On May 1, the family of a female classmate got a restraining order against Schmitt for "terroristic threats and cyber harassment." As a condition of it, he can't step foot on the JCHS campus and has to go to a batterers intervention program once a week, court records show. High school vice principals testified about Schmitt's disciplinary history at a hearing for the restraining order. He expects to get his high school diploma from JCHS for completing his tutoring and homeschool assignments.
"My life is ruined here in this town," Schmitt said. "I don't think my life is ruined in general — I don't. But I feel like here, in this town, I'm done."
It makes sense that Schmitt's post on SoundCloud that day, combined with his history, could set off alarm bells, said Franks, but she's not sure bringing the hammer of justice down on him was the right answer. If he's not on the path to committing an act of violence, Franks said, "then solitary confinement could be the thing that pushes you over."
But school safety consultant Ken Trump said given the recent history of mass shootings, officials nowadays have little choice. "School administrators realize the vast majority of threats turn out to be unfounded," Trump said, but they don't want to let a school shooter slip through the cracks.
The next school day after the lockdown, JCHS had counselors on hand for students who were too upset to go to class. The music concert that was canceled was rescheduled for March. One student wrote a song inspired by the lockdown, which was performed at the make-up event and includes the line, "I believe there is good in everyone."
Giordano, the prosecutor, told BuzzFeed News he plans to present Schmitt's case before a grand jury in the coming weeks. Even if Schmitt doesn't go to trial, he'll still have an arrest record. He was fired from his job at UPS as a package handler over the incident, he said, and some of his family members have distanced themselves from him. "Everyone in my town thinks I'm crazy," Schmitt said. ●