In 2015, Tyler Miller says four boys who he considered close friends burst into his hotel room during an out-of-state school basketball tournament, pinned him down, and tried to sodomize him with a TV remote while shouting anti-gay slurs.

Tyler (pictured above), who was 16 at the time, didn't immediately report this to school officials, in part because he'd just earned a spot on the Sprague High School varsity basketball team in Salem, Oregon, and was intimidated by the coaching staff and other players. But a year later, when a teammate said they were looking forward to doing some "gay shit" to him at the 2016 tourney, Tyler spoke up.
The school called the police and canceled the upcoming trip to the basketball tournament. Even though prosecutors declined to press charges, Salem-Keizer Public Schools told Tyler's parents in an April 4, 2017, email that its own investigation "confirmed Tyler's credible account" of the assault. Yet there was something missing from the email: details about what the school was going to do about it. The school district insisted that the specific findings and any discipline imposed on Tyler's teammates were confidential. So too were any plans the school may have had to protect Tyler and his parents from retaliation at upcoming basketball games.
"Not knowing if these boys were going to play, if punishments were taken, if there were restrictions taken, I feared for my safety," Tyler, who's now 18, told BuzzFeed News. "I felt scared not knowing what to expect."
The reason for the secrecy, the Millers learned, is a federal law called the Family Educational Rights and Privacy Act, or FERPA, a statute designed to protect students by keeping their records private.
"Basically we can't release anything," Lori Sattenspiel, a lobbyist for the Oregon School Boards Association, told BuzzFeed News. "We think we're following the law."
But 44 years after FERPA became law, critics, including its author, say schools are manipulating it to hide any information they don't want to share — especially information that reflects poorly on their students or their institutions. Students and parents say cases like the Millers' threaten student safety, and victims' rights lawyers say it's a widespread problem in K-12 schools, where confidentiality rules are far stricter than at the college level. Attorney Laura Dunn, who specializes in handling student sexual assault cases, said FERPA is outdated on several levels, having been passed before digital technology undercut most privacy and before sexual misconduct involving teenagers and preteens was a recognized problem.
"FERPA needs to be rewritten top to bottom," said Dunn. "It's way out of date, and didn't contemplate any of the situations we're dealing with now."
BuzzFeed News reviewed 15 cases where victims said schools refused to release information or gave out misleading information following reports of sexual misconduct. Five of those cases involved students who were criminally charged in juvenile court. While the federal government says that under the gender equity law, Title IX, colleges and K-12 schools should inform victims of an assailant's punishment if it "directly relates to both students," the law doesn't require K-12 schools to do so, and many administrators misinterpret it to assume they are bound to secrecy. Charol Shakeshaft, a Virginia Commonwealth University professor who does training for school administrators on gender equity laws, said schools' ignorance about Title IX is a big problem.
"Pressure for passing the state exams," Shakeshaft said, "is higher than the pressure to make sure you're complying with Title IX."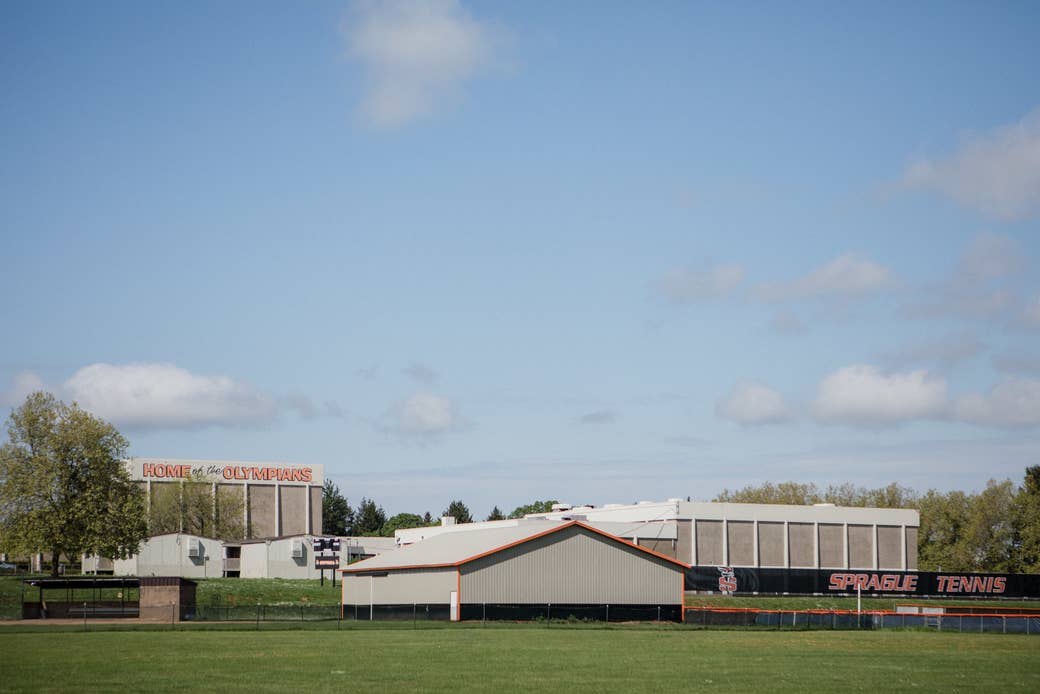 After Tyler came forward, he said he faced more harassment, including a picture sent to his phone of a TV remote wrapped in a condom, and kids calling him a "snitch" at Sprague. All of this was reported to Sprague, but the Millers said the administrators never told them what they would do about it.

"To this day, we don't know whether these kids got consequences or not," Dionne Miller, Tyler's mother, told BuzzFeed News.
In January 2017, a couple of weeks after he'd reported his assault to a school official, Tyler and his younger brother transferred schools to avoid the accused students. The accused students did not respond to requests for comment.
"Just to see my story was credible was a huge accomplishment. But it was frustrating because I wanted to know what was getting done."
Tyler joined the basketball team at his new school, but he still had to encounter his old teammates. During a summer league game in June, the Millers said one of them approached Tyler when he was on the sideline during a game and clapped in his face, which they interpreted as an attempt to intimidate him. "Would they hurt me?" Tyler wondered.
A parent of one of the accused students yelled profanities at him from the stands during a different game, Tyler said. Supporters of the accused students rallied around them, suggesting on social media that Tyler lied about the assault. While Tyler had an email from the school calling him "credible," he didn't have a copy of the investigation report or even know which school policy the district said the students had violated.
"Just to see my story was credible was a huge accomplishment," Tyler told BuzzFeed News. "But it was frustrating because I wanted to know what was getting done."
When the Millers' attorney, Jacqueline Swanson, told the school that Title IX allowed it to give more information to the family, the school district insisted Title IX didn't apply to Tyler's case because it was a hazing situation, not sexual harassment.
"As an attorney who represents victims of harassment and assault at all levels," Swanson said, "I can assure you the Millers' experience is not unique."
The Salem-Keizer School District confirmed in a statement that students "were disciplined accordingly," but declined to elaborate, which is all officials told the Miller family as well. The school also told BuzzFeed News that it develops safety plans to control unruly parents, "but a key part of a safety plan is that the details are confidential."
Francesca, a 14-year-old girl in Winchester, Virginia, said she was given similar excuses by John Handley High School when her family demanded details of a "safety plan" put in place by administrators between her and the boy who she said sexually assaulted her at a park last summer.
The boy was charged with sexual battery and abduction, and in December, a juvenile court judge placed him under supervision for at least a year and ordered him to have no contact with Francesca. If he successfully completed the terms and conditions of the supervision, the judge said, the charge would be dismissed.
The boy was briefly removed from campus last fall. But after the school's own investigation cleared him of any violation, it let him return to classes without informing school staff about the no-contact order, according to Francesca's family. Administrators say they have a plan to keep Francesca a safe distance from him, but they won't tell her what the plan is, so she doesn't know if she'll see him while walking to the restroom, at the homecoming dance, or while performing her duties as ninth-grade class president.
"This casts a shadow over pretty much everything I do," Francesca told BuzzFeed News. "The reaction of the school sometimes makes me feel like I regret even coming forward. They failed to make me feel safe and I shouldn't have to feel afraid in my own school, because I'm required to go to my own school, so it feels like I'm required to feel this way."
"This casts a shadow over pretty much everything I do."
The school says the boy's discipline is a "confidential student matter," and details about restrictions on his movements are part of "his student records — which we cannot provide," according to emails. In a statement to BuzzFeed News, the Winchester school district reiterated that "given our many obligations under state and federal law, as well as our own school board policies" it must maintain the "privacy and confidentiality of student records."
Advocates for youthful offenders caution against policies that identify them to teachers or that automatically expel or transfer them to different schools. Research has shown that juvenile delinquents are more likely to reoffend if they're kicked out of class or given negative labels by teachers. "It leads to the exact thing that we want to prevent," said Riya Saha Shah, a senior attorney at the Philadelphia-based Juvenile Law Center. "We have a responsibility to make sure we look at them as kids."
At least one school district is trying a new approach. Officials with the Forest Grove School District in Oregon say there are ways to address sexual misconduct cases without applying labels that turn offenders into pariahs. If a school is putting restrictions on a boy found to have groped girls, teachers are not given details of the case but instead are told that the boy has "boundary concerns," said Cassie Kenney, the school district's student services coordinator. "Protecting the reputation of all students is really important," she said, and added that ostracizing them in school is not going to fix things.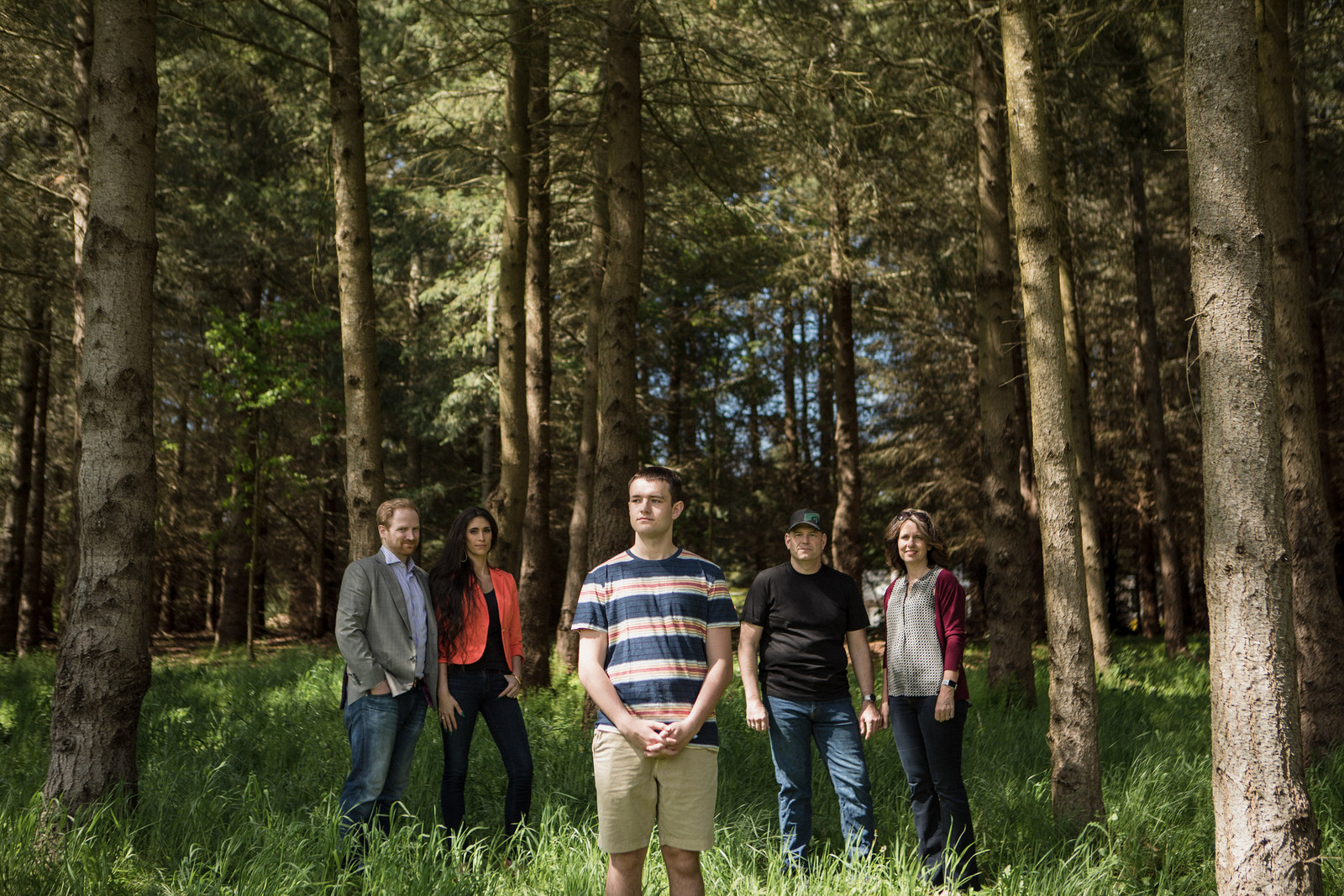 At a time of heightened concerns over privacy in the digital age, it's unlikely FERPA will undergo major amendments any time soon, though even its author concedes change by Congress is needed. "I'm sure it needs revision," James L. Buckley, who drafted the law as a US senator, told BuzzFeed News. When he proposed FERPA in 1974, Buckley cited the Watergate scandal and the government's abuse of power as his driving force. FERPA was designed to protect students and their families from having their privacy violated. But he has since said schools have gone on to use it as an "excuse for not giving out any information they didn't want to give."

Swanson, the Millers' attorney, has what she considers a "relatively easy fix" to the problem: since FERPA allows colleges to release information about the outcome of crimes committed by students, change the law's wording so that it also applies to K-12 schools too.
Schools have gone on to use it as an "excuse for not giving out any information they didn't want to give."
School officials and education lawyers acknowledge it can be frustrating for victims to not know about a perpetrator's punishment — even though college students are guaranteed that right by federal law — but they argue that FERPA mandates privacy. That's not true in all cases, according to the US Department of Education. It told BuzzFeed News that schools may tell a victim what sanctions were imposed on an assailant when it "directly relates to both students." It cited as an example an order that a perpetrator stay 500 feet away from a victim. But many education consultants still tell schools, "When in doubt, don't let it out."
Recent federal investigations by the US Department of Education have turned up more examples of schools keeping alleged sexual assault victims in the dark.
The North Olmsted City School District in Ohio took more than two years to investigate a girl's report of racial harassment and sexual assault, before concluding that her allegations were unsubstantiated, according to a federal inquiry. But the district never told the girl's family about its conclusion. According to results of the Education Department's investigation, obtained by a Freedom of Information Act request, the district also "failed to keep consistent, complete and legible records" about other sexual misconduct reports, "which could potentially prevent the District from identifying repeat offenders."
A 15-year-old girl at Lincoln-Sudbury Regional High School in Massachusetts, known in a lawsuit she filed last month against her school as Jane Roe, reported in November 2013 that she was sexually assaulted by two boys. Roe provided the school with text messages that purported to reveal confessions by the alleged assailants, the suit says. But while the school began investigating the allegations and reached conclusions within a few weeks, it didn't tell Roe the outcome until October 2015, according to an Education Department review. Even then, the school only did so at the request of the department's Office for Civil Rights and told Roe the investigation was inconclusive, which was not correct. The school took until August 2017 to tell her that her alleged perpetrators had been found in violation of school policy, Roe's lawsuit says. It didn't say whether they were punished.
After hearing about Tyler Miller's case from his attorney, a Democratic state representative in Oregon, Andrea Salinas, proposed a bill in January to require K-12 administrators to release information to victims about what actions, including disciplinary measures, are taken to address the sexual misconduct that they report. "What we wanted was to allow families and victims a little more leverage around holding the school districts accountable," Salinas told BuzzFeed News. "I got tons of pushback from both the school districts and different groups that thought it was just going to be too much too fast."
Lawmakers were widely supportive Salinas's bill, but in the face of strong opposition from schools, they passed a watered-down version that was signed into law in March. It requires K-12 schools in Oregon to inform accusers when an investigation has been completed and whether it confirmed a violation of school policy. But if any disciplinary measures are taken in response, administrators can still keep them secret. ●