MILES CITY, Montana — Three years ago, a former high school athletic trainer posted a cryptic message on Facebook: "I want to ask for forgiveness from anyone I may have hurt emotionally or physically during my 28 years as the Cowboy Trainer."
The post went virtually unnoticed until earlier this year, when the ex-trainer, James E. Jensen, sent a friend request to one of his former student-athletes, a man now in his early forties who was having a barbecue on his patio when the blue notification illuminated his phone.
The man, C.F., had spent years trying to forget Jensen, but now, staring at Facebook, he was reminded that the man he'd avoided thinking about for so long, the man who he said molested him three times a week when he was a student at Custer County District High School, wanted to be friends.
C.F. didn't respond to the request, but it stayed in his notifications for days, a taunting reminder that made it difficult to sleep. He'd never told anyone what Jensen had done to him, but now it consumed him. "He's still chasing victims. He's still the man that abused me as a kid," C.F. remembered thinking.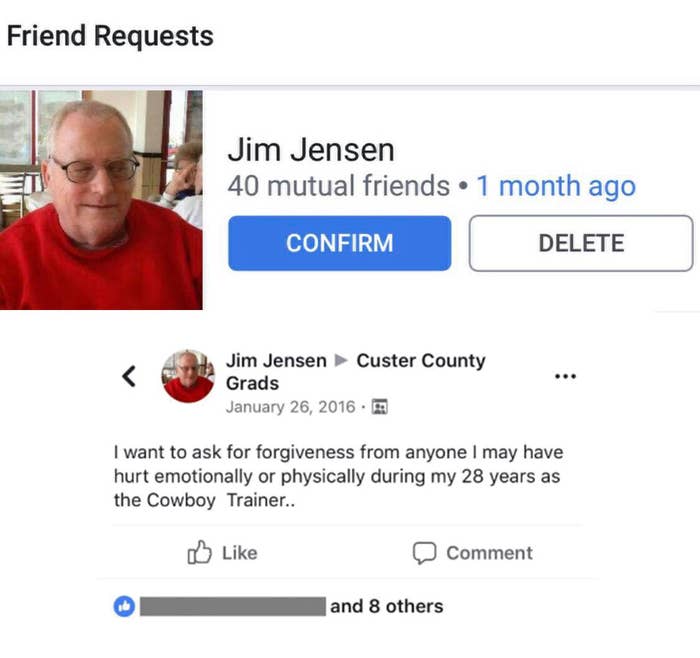 A little more than a week later, C.F. began contacting former teammates, some of whom still live in this small town in Eastern Montana, in hopes of jogging memories about "Doc," as Jensen had been known. And one by one, the men admitted that they too had been victims, lured into an abusive web spun by a man who promised that if they followed his "Program," they'd be better athletes.
"The Program," as outlined in a lawsuit filed in September, included giving the boys full-body massages while they were naked, and, under the guise of a Chinese medical practice, groping them, masturbating them, and performing oral sex on some. It included Jensen measuring their biceps, thighs, and penises, as well as collecting their semen, the men say, supposedly to study it for medical purposes. Everyone had to be recruited into the Program, either by another student already in it or by Jensen, who portrayed it as an elite club, according to their suit. Lawyers for the victims believe Jensen abused as many as 200 boys in the 1990s, a number based on how many different people the men can recall being part of the Program. And yet, Jensen, now 78, was never reported to authorities despite a document obtained by BuzzFeed News showing the school knew 20 years ago that something was amiss. He's spent the past few years alongside many of his victims in Miles City, living in a retirement home — sandwiched between Main Street and a middle school — where the county attorney says Jensen frequently searched the internet for porn involving young boys.
"The community covered this up for over a generation."
The case has now grown to include 31 men, who filed an amended complaint in court on Monday. The lawsuit lays out general descriptions of how the abuse occurred and includes allegations that unnamed coaches and administrators had knowledge of the Program; more than a dozen former students provided BuzzFeed News with additional details. Fifteen men who said they were abused by Jensen met with me in person, and several more spoke by phone. Many are wracked with guilt for having recruited close friends and relatives into the Program only to learn that they were subsequently abused. In a sign of how the past still haunts them, none would go public, and all asked to be identified by initials. Some of them still live in Miles City, hiding a shame that likely is shared by neighbors, colleagues, and friends who are similarly fearful of having their secret revealed. Most have never even told their parents, spouses, or children what happened to them in high school. They include cops, businessmen, teachers, tradesmen, and other professionals.
Jensen's abuse happened in plain sight. Parents knew their kids went to his house multiple times a week. Various coaches sent boys to him to get full-body massages after football and wrestling practice, even when some boys objected. According to the victims, some football and wrestling coaches knew boys were going to Jensen's house in the evenings. The men see similarities between their experience and the 265 victims of Larry Nassar, a former sports medicine trainer at Michigan State University, who abused girls for years despite multiple complaints along the way. Nassar will likely die in prison.
Jensen was arrested last Thursday and charged with 10 counts of child pornography, yet the statute of limitations will keep Jensen from ever being prosecuted for abusing the students who were in his Program. And since Miles City is so tight-knit, to say that the school district screwed up is to say that friends and neighbors failed to stop a child molester.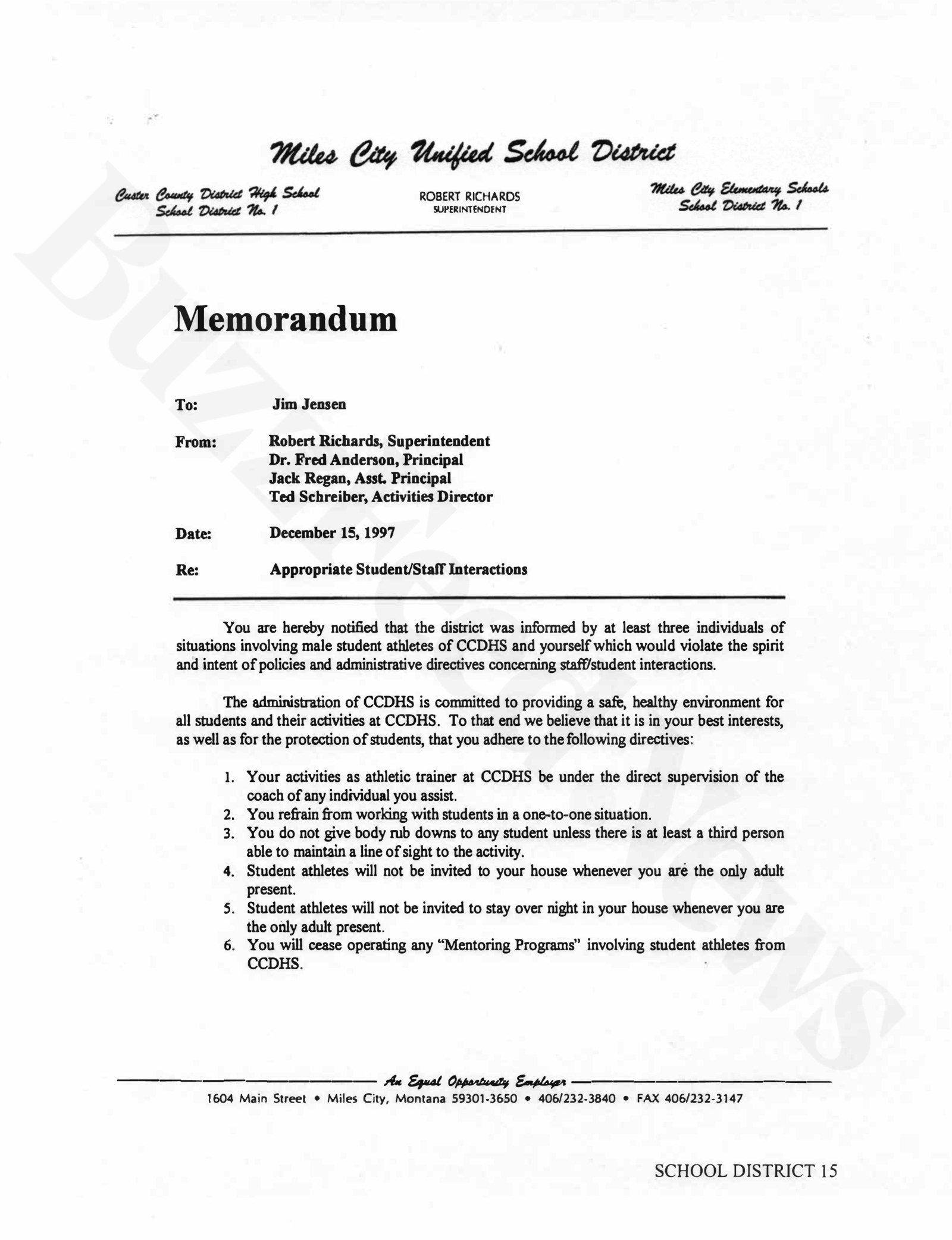 "The community covered this up for over a generation," said C.F.
When news of the lawsuit broke, the school district said it was "shocked" at the allegations but emphasized they dated back decades. The principal during Jensen's tenure, Fred Anderson, said that hearing of the allegations "made me sick to my stomach." But a 1997 letter to Jensen from school officials shows they had serious concerns about Jensen's behavior back then. The letter, obtained by BuzzFeed News, ordered Jensen to stop giving "body rub downs" to boys unsupervised, to stop inviting boys to spend nights at his home, and to end his "Mentorship Program."
Anderson, now a Republican state lawmaker who just won reelection to his seat, was among those who signed it.
When reached by phone, Anderson declined to comment. "I've been asked by the Miles City school district not to comment and to just refer the questions to their attorney," he told BuzzFeed News.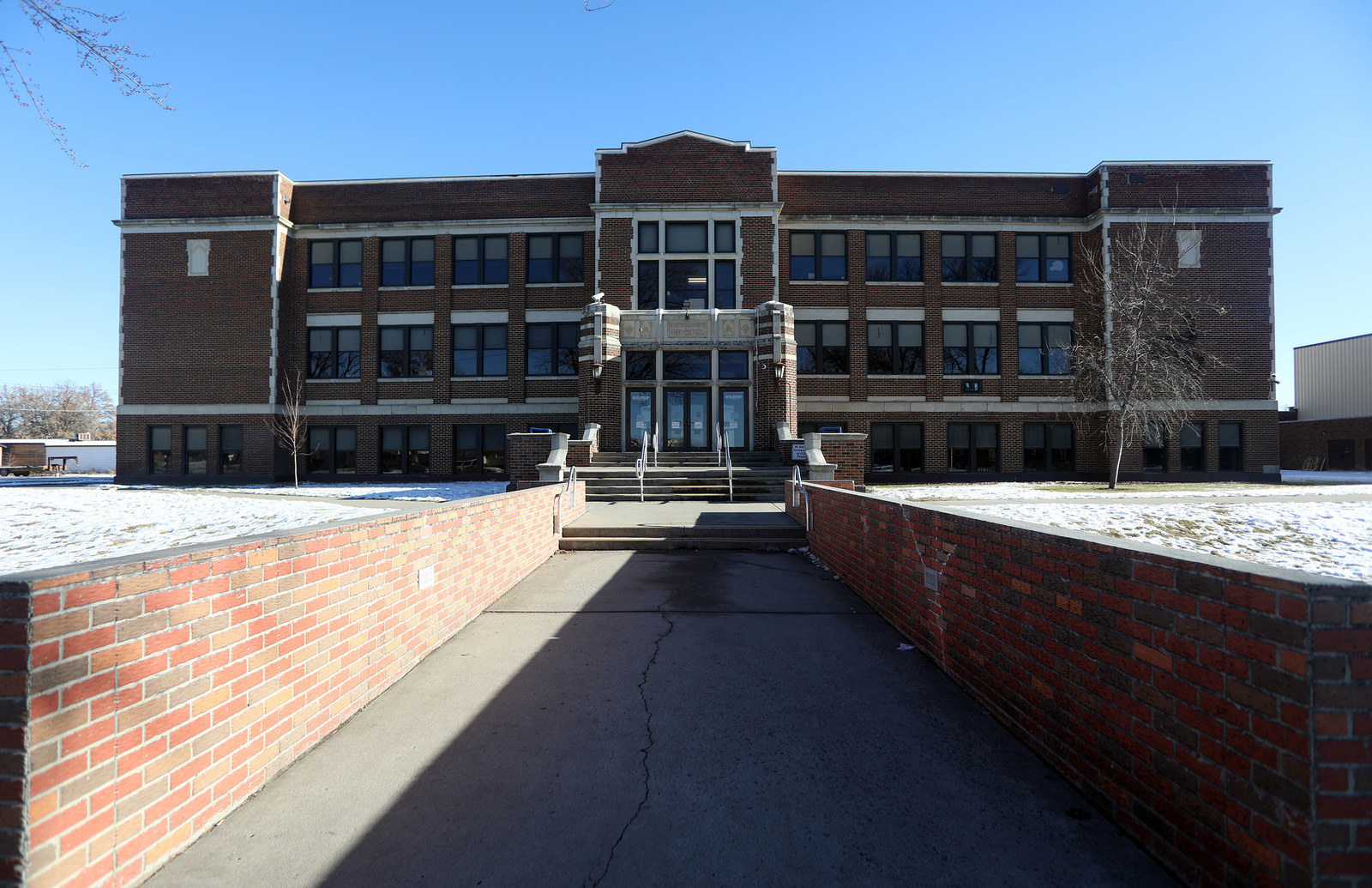 It's unclear how Jensen came to be a school athletic trainer — neither he nor his family would speak to BuzzFeed News, and several of the people he reportedly worked closely with are now dead — but he spent at least 30 years in jobs that put him in daily direct contact with schoolboys. Before coming to Miles City, Jensen spent four years as a high school athletic trainer in the town of Havre. One former Havre High School athlete told the Havre Herald that Jensen would have football players over to his basement apartment for rubdowns there. The school district did not respond to multiple calls and emails from BuzzFeed News.
In 1972, he arrived in Miles City, an isolated town of about 8,500, roughly 140 miles east of Billings, the nearest metropolis. He first worked as a typing and accounting teacher for three years at the Catholic high school in Miles City, Sacred Heart. That school has since closed; officials with the local Montana diocese say they have no record of complaints against him during his time there. By the end of the decade, Jensen was working with Custer County District High School as an athletic trainer. In the years that followed, according to the suit, he outfitted his house with a "training room," complete with a massage table. That's where the men say much of the abuse occurred.
Most of them first met Jensen during on-campus physicals that each student went through in order to play school sports. He had short, graying hair and thick-rimmed glasses. Jensen was introduced as "Doc" and worked alongside an actual medical doctor, the men recalled, leading them to believe Jensen was an MD. Some of the victims only found out a couple months ago that Jensen wasn't a doctor, causing them to question why every year in the '90s, Jensen performed their hernia checks, an exam typically consisting of cupping the testicles to check for bulges. It's highly unusual for athletic trainers, even those with medical expertise, to conduct hernia checks during physicals, according to Timothy Neal, who heads an ethics committee at the National Athletic Trainers' Association.
"Doc" was neither a doctor nor a certified athletic trainer, according to state and national organizations that provide credentials. But he was allowed to treat injured players and had extensive control over athletes' care. He even had an office with a window looking into the boys' showers — a window the district said helps school officials prevent locker room bullying.
Jensen made wild claims about his background that students didn't, or couldn't, verify; smartphones and social media were still years away. He regaled the kids with stories of his past supposedly working for the San Francisco Giants, the men said. (The Giants have no record of Jensen working for them at any time.) Jensen claimed he learned of the hands-on methods in the Program from an old Chinese book he found while traveling. A victim identified as R.K. said he'd once asked if he could see it; Jensen picked up a worn book, out of reach of R.K., high on a shelf, and quickly set it down.
For the Cowboys growing up in Miles City, sports were everything. They played football in the fall, followed by wrestling or basketball in the winter, and hockey, track, or tennis in the off-seasons. "There isn't much else to do in Eastern Montana," one man said. The players looked to their coaches as father figures. Flipping through yearbooks, it's easy to notice that some of them, like wrestling coach, counselor, and English teacher Jack Raymond, were fixtures of the community. Another wrestling coach, Bob Dickson, was also a science teacher. The men said their coaches vouched for Jensen, and if they got hurt, they were told to "go see Doc"; that was good enough for the boys to trust Jensen. Even today, Raymond and Dickson told BuzzFeed News that Jensen was skilled as an athletic trainer, and they also both insisted they were not aware at the time that Jensen molested students.
Every Friday evening, the town would crowd the football stadium in the shadow of the Miles City water tower, emblazoned with the school's cowboy logo. The 600-student high school had a run of state championships for football and wrestling in the early '80s and again in the '90s, and Jensen was there for them.
At Custer County High, he practically lived down in the locker room, like it was his cave, the men said. Coaches mandated that wrestlers go to him for rubdowns after practice, while athletes for other sports typically went to see Jensen only when they were hurt.
During C.F.'s sophomore football season in 1993, as he collected bumps and bruises, he frequently visited the training room to get treated. One day, Jensen mentioned that he had a program that could help C.F. become faster and stronger. He was vague on details, C.F. said, but gave him names of upperclassmen who could vouch for it. Later that week, convinced the program was legitimate, C.F. went to Jensen's house to get started.
After Jensen learned that another student-athlete, K.F., was C.F.'s younger brother, he invited him into the program. When K.F. asked what the program was, he said Jensen told him to talk to his brother, who had gotten "amazing results" from it. He was soon told about star athletes at the high school that were in the Program, and K.F. believed he was being invited into an elite club.
That's how the program grew — by Jensen recruiting new participants who in turn convinced others it was okay.
The boys typically walked to Jensen's split-level house in the evening after supper and headed downstairs for their treatments. Jensen later moved to another house a few blocks away that had more space, where he cultivated a clubhouse atmosphere for the boys. There were a couple of couches and a TV set up along with some video games, the men remembered, the kinds of things sure to make teenage boys want to come back again and again and stick around.
"I remember walking downstairs, and it was like, Holy shit, there's other people here, so it's OK," a man identified as L.M. said.
Jensen told his recruits they'd have to pass through several levels of his Program to reach their full potential, according to the lawsuit. He didn't tell them what those levels entailed, but the boys soon learned that advancing meant enduring increasingly bizarre behavior. In the high school's training room or the makeshift facility in his home — set up with a massage table and a curtain separating it from the lounge — things generally started with a full-body rubdown, then would move on to Jensen masturbating the boys, as the men described it in interviews and the suit. He told them this was for medical reasons and that the boys couldn't do it to themselves, because that would ruin the experiment, the suit states. Several men recalled Jensen placing their semen in Petri dishes to supposedly study their testosterone levels, tape-measuring their body parts, and jotting notes in notebooks. Jensen said in a court filing he threw the notebooks away 20 years ago.
Some boys might move up a level after a few days; others might stay at the same level for months.
The boys who moved on to the highest levels reported Jensen sticking his fingers into their anuses and performing oral sex on them, according to the lawsuit, which Jensen denied to the Billings Gazette. While most of the abuse took place at Jensen's house, he also molested the boys at school, on buses, and during trips around Montana and out of state, the lawsuit states.
Most of the boys had been lured into the Program when they were 14 or 15, when they also were beginning intense workouts for school sports and transitioning from skinny boyhood to young adulthood. They were building muscle and getting better at their sports because they were practicing daily and getting older, but Jensen convinced them it was his program's doing.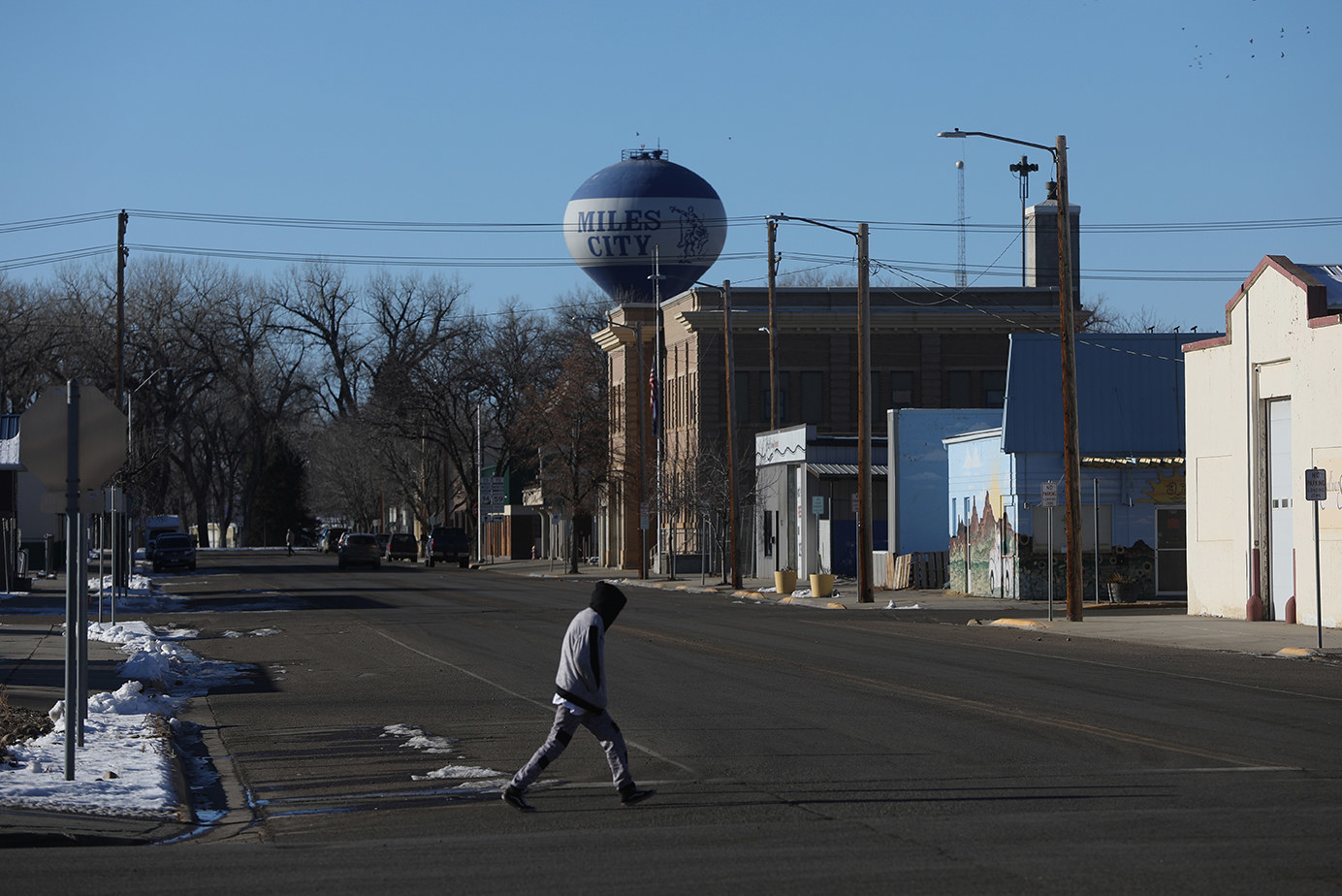 "I got the results he guaranteed me I was going to get," said T.R., who was on the football team. "Within two weeks of starting the Program I was a starter. To me, it was just like, What do I do next? In my mind, it already worked."
Jensen also seemed to make believers of other coaches. T.R. recalled that one day at football practice an assistant coach came up to him and said he'd heard that he was in the Program. "Lot of good athletes come out of there," T.R. remembers the coach telling him.
"He said I'd last longer in the bedroom, grow bigger muscles, be faster, stronger. It's everything that appeals to a male athlete at that age."
One boy in the Program increased his fastball by 10 mph, Jensen told the students. Jensen said another boy's penis had grown by a couple of inches after starting the program. Others who'd seen that boy in the group shower knew him to be well-endowed, so Jensen's claim didn't seem far-fetched. "He said I'd last longer in the bedroom, grow bigger muscles, be faster, stronger," a victim identified as R.K. said. "It's everything that appeals to a male athlete at that age."
None of them spoke with anyone else about the Program. To do so could get them into trouble, Jensen said, because his work would be seen as giving the athletes an unfair advantage over others, as if they were on steroids, at a time when anyone turning on ESPN was bound to hear about professional athletes getting busted for taking illegal performance-enhancing drugs. And Jensen said that becauses not everyone was invited into the Program, he didn't want to stir resentment among students.
"Jensen sadistically turned it into a club that you wanted to be in," said a victim identified as D.J., who blamed his "teenage desire to fit in" for his decision to follow Jensen.
If anyone was tempted to speak up, the reaction of other kids who'd heard through the grapevine about boys gathering at Jensen's house at night likely deterred them. K.F. was on the school bus one day when an older, bigger student declared: "Anyone who goes to get rubdowns from Doc is a fuckin' faggot."
"From that point on, I just kept my mouth shut," K.F. said.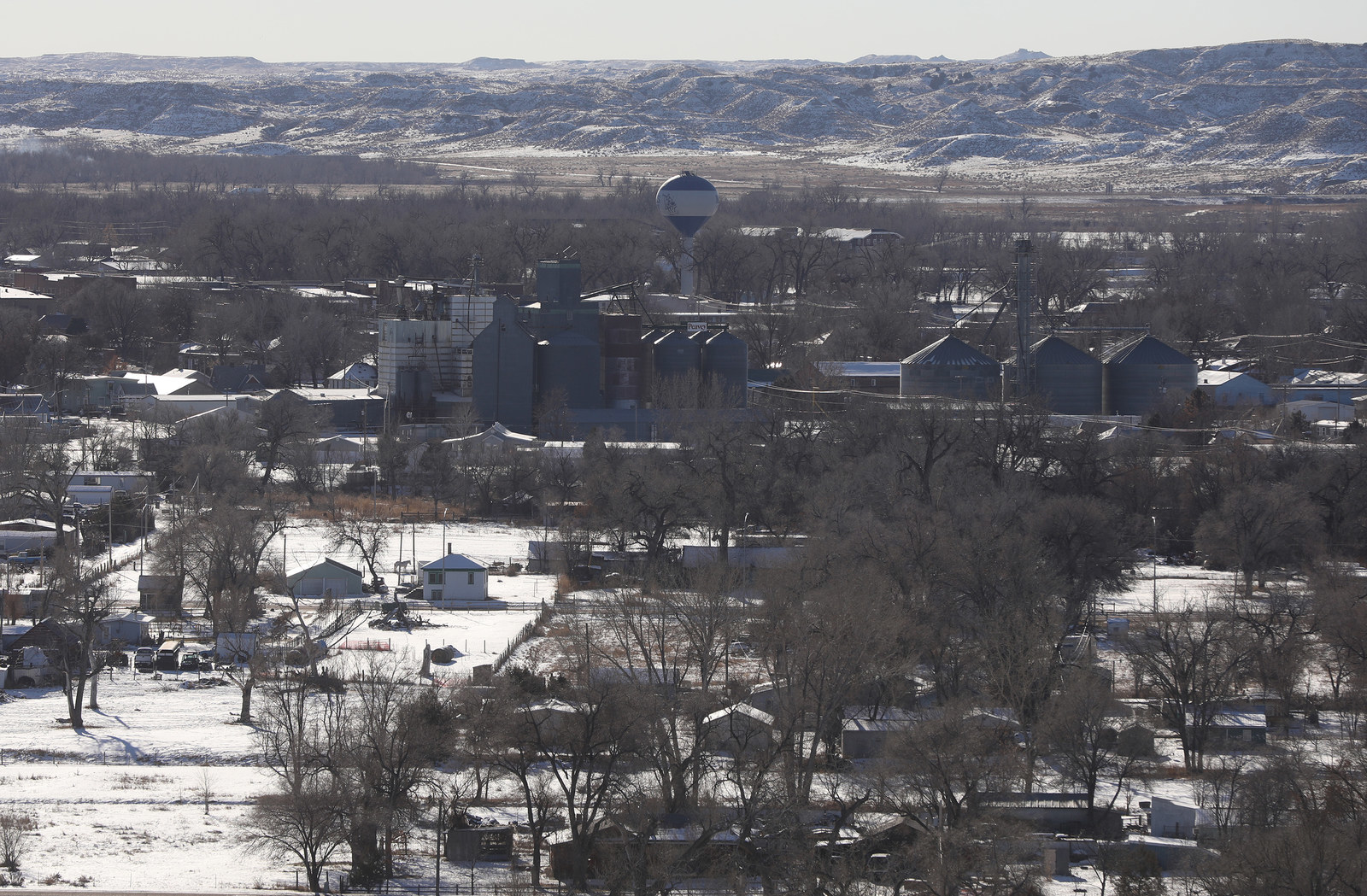 After Jensen sent the friend request, it didn't take long for C.F. to track down his former teammates. Most of them were already in C.F.'s cellphone and still live in Montana. He began by making a spreadsheet of the guys he knew had been in the Program and calling them.
The calls had a pattern. C.F. would first tell the guy on the other line what happened to him during his Cowboy years. He'd ask them if the same happened to them and if they wanted to join in a lawsuit against the school district. During these calls, C.F. learned that three men, motivated by watching Larry Nassar's televised sentencing, had tried to pursue criminal charges against Jensen a few months earlier but had been rebuffed by the county attorney, who said the statute of limitations had expired.
But for most of the men, C.F.'s call was the first time they were able to talk about the past. The calls became C.F.'s after-work routine. He made what he considered the easy ones first: to guys he golfs with and invites to barbecues. He was emotional in the first few conversations, but gradually got calmer. "A lot of it depended on the person I was talking to," he said. With each conversation, the spreadsheet of victims' names grew. "For about a month I cried every night because we'd find someone else, and they'd be younger," C.F., now 41, said, "and I was like, Fuck, I'm the oldest dude, I started this whole goddamn thing." Eventually, he did find older victims, including some men who said they were abused by Jensen in the '80s.
C.F. also called Dan Rice, an old high school friend who hadn't been in the Program and is now an attorney in town. Rice began investigating and quickly found Jensen's long-ignored Facebook post from January 2016, and a second one he'd posted a few days later. In the second post, from February 2016, Jensen wrote that he was thinking of the "great things" about being the school athletic trainer for 28 years. "I thank God for you all and hope a few of you think well of [me] at times," Jensen wrote.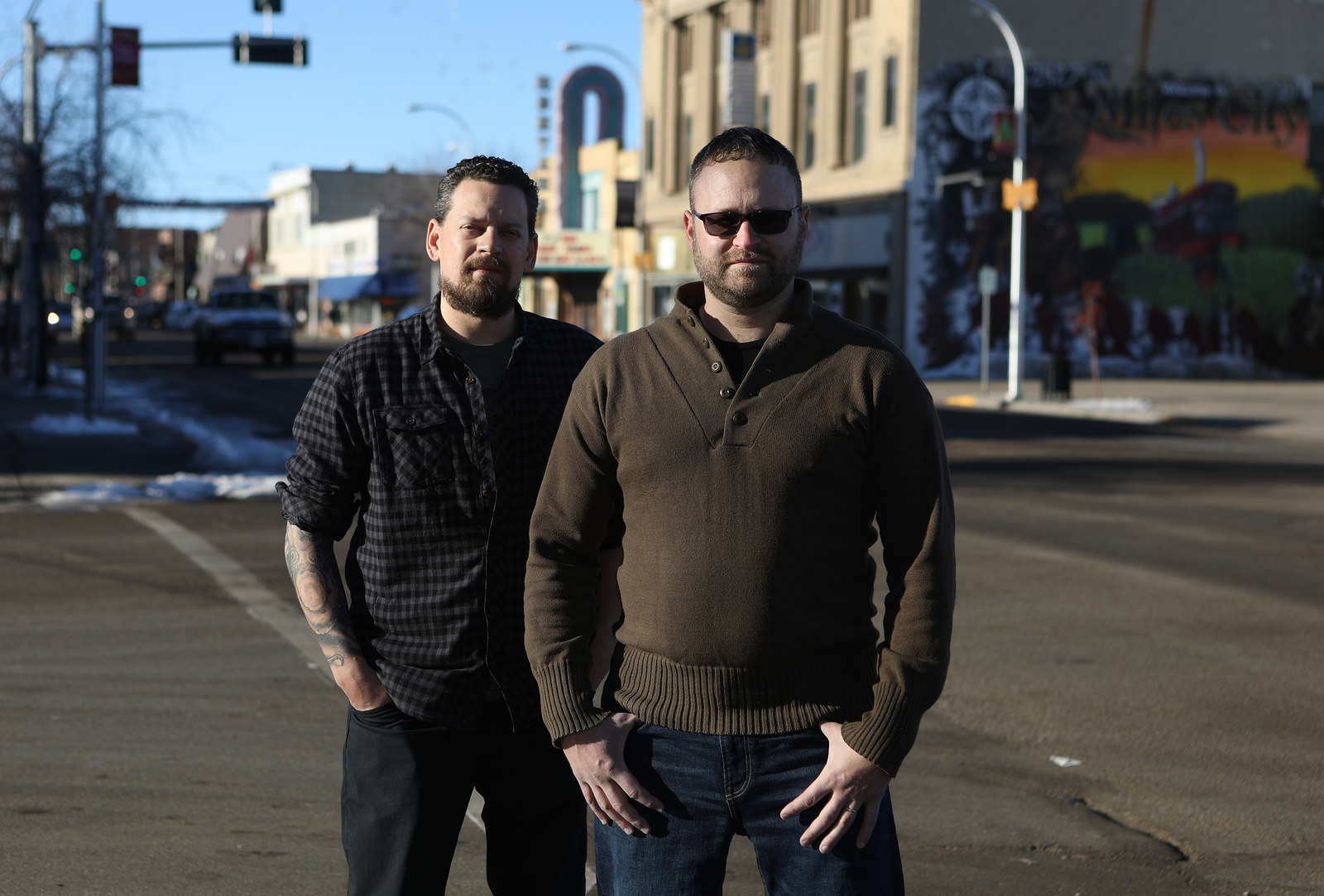 Eighteen of the men who C.F. tracked down agreed to join him in a civil suit against Jensen and the school district. C.F.'s brother asked him if he was sure he wanted to go through with the case. "I have never been more sure of anything," C.F. said he replied. K.F. was nervous about how the town would react, but C.F. said it was about "the protection of your children — the fact that there's a pedophile living amongst your community."
When lawyers served Jensen, he was sitting outside of his retirement home on a bench, across the street from the town's middle school. News of the lawsuit shook the town, as did Jensen's reaction to it.
The former trainer immediately confessed to molesting boys, though he denied engaging in oral sex or anal penetration. "I did masturbate some of the boys," Jensen told the Billings Gazette, adding that "there was nothing sexual in it for me," and he hoped he "didn't do a lot of emotional or other trauma to the boys." He told KULR, a Billings-based TV station, "I am sorry if I caused them any distress mentally or physically. I'm sorry I did what I did."
Within a week of the lawsuit's filing, which names Jensen as well as the high school and the school district, the Montana Department of Justice and local cops opened an investigation into Jensen. The investigation uncovered that Jensen was in possession of child pornography, leading to his arrest on Dec. 13. A former housekeeper at the retirement center where Jensen lived told police she discovered photos of nude boys on Jensen's computer a few years ago, and believed some of them were as young as 16. Jensen had claimed they were pictures of his nephews, the housekeeper said. State investigators analyzed Jensen's computer and tablet and found he had 10 photos of children — particularly teenage boys, though some were as young as 9 — engaged in sex acts. According to the criminal complaint, Jensen had frequently searched for porn involving young boys.
Despite Jensen's child pornography charges and his admissions to masturbating student-athletes, though, Jensen won't be charged with sexually abusing minors, the county attorney said, because the abuse happened too far in the past. The state extended the statute of limitations for such crimes last year to 20 years, but did not make it retroactive.
Adding to the victims' rage is the school district's response. It hasn't apologized. Instead, it argued in court that the victims waited too long to sue, and asked that they pay attorney and other legal fees the district incurs in defending itself against their claims. The school district further insisted in a court filing that it did not know about Jensen's "true activities," and it cross-sued him for fraud. Montana, like many states, gives people three years from the time sexual abuse begins to affect them to file a civil suit. The school district says that window has passed. The plaintiffs disagree and say they only began struggling with the trauma from their abuse after Jensen's Facebook activities revived their memories of it in 2016.
"You employed this person, you put him out as a trusted adult, and he hurt a lot of us. Take responsibility for that."
"How messed up is it that the accused came out of the gates and admitted he did this, and the school district is still debating whether they have any accountability?" asked T.S. "You employed this person, you put him out as a trusted adult, and he hurt a lot of us. Take responsibility for that."
Current school officials refused to be interviewed for this story. Jeana R. Lervick, a Billings-based lawyer hired by the district, said in an email to BuzzFeed News: "This is a public school district and the staff and administrators are currently focused on what they should be — students."
Lervick said the district is still investigating the allegations in the lawsuit, which she noted "spans 40 years, several hundred coaches, and several thousand students," but the district currently believes that none of its employees were "informed of the activities described."
"Miles City is a tight-knit community and the District is comprised of parents, grandparents and neighbors of the students who attend," Lervick said in an email. "There is quite simply no reason for the School District to intentionally harm students."
In their complaint, the victims asked that the school board up the window that peers into the boys' shower as a first step toward protecting students; Lervick defended the layout as common in schools. And while one member of the school board resigned in November — Jack Raymond, the wrestling coach when Jensen was there — the school hasn't explained his departure. At a school board meeting when his resignation was announced, board chair Robert Wagner simply thanked Raymond for his service without reading his resignation letter, which said he was retiring due to "physical concerns." The board then held a brief discussion about an upcoming family fun night and closed the meeting a couple of minutes later.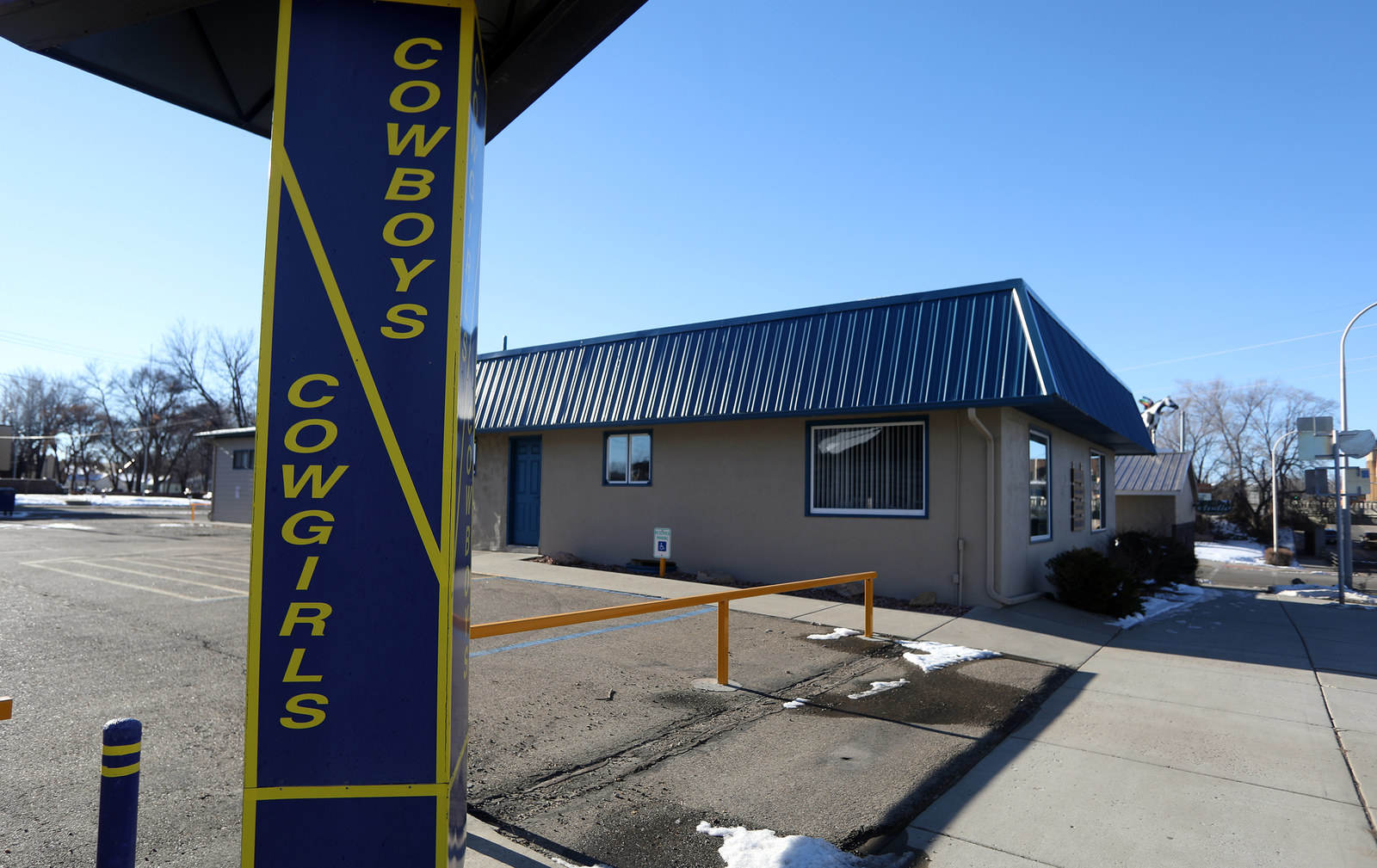 In the early '80s, there were no licensing rules governing school athletic trainers in Montana, nothing to prevent students from being ordered to completely disrobe even if their aches and pains were limited to an arm, calf, or ankle. At the time, a man identified as K.P., now in his early fifties, was a Custer County High wrestler whose coaches instructed him to get rubdowns from Jensen after practice so he'd be "fresh" the next day, he said. But during those rubdowns, K.P. told BuzzFeed News, Jensen slowly began touching him inappropriately, rubbing his anus, penetrating him, touching his genitals, and at one point causing him to ejaculate. K.P. said he complained to one of the coaches, Bob Dickson, who told him to "suck it up" and keep visiting Jensen if he wanted to stay on the team.
"I knew I didn't want to go back anymore, but sports were important to me and I remember thinking, Yeah, I just need to suck it up. Let him fix me so I can play," K.P. said.
Dickson denied anyone ever complained to him about Jensen, whom he considered an excellent athletic trainer. There were a couple of times it was "almost unbelievable what he was able to tape up and do," Dickson told BuzzFeed News. "Hell, I went to him several times with injuries and he helped me out."
"I observed Jim as close as I could and never saw anything," Dickson said. "All I know is Jim was a little different, and you kind of wondered whether something was there, but I never saw him do anything or hurt anything, so that's all I can tell you. He's a different duck."
Now, K.P. thinks Jensen might've used him to test the waters, to see how far he could go before other coaches or school officials stopped him.
"I'm more angry with the coaches than I am with Jensen," K.P. said. "I don't think it would've ever gotten to the point that it got to if it was handled back in the '80s with me. And it shouldn't have gotten past me, because I said something to a teacher and a coach."
Wrestling coaches made snide comments about the "special rubdowns" that Jensen gave, laughing about it, K.P. said, and one coach teased him for being uncomfortable around Jensen. According to the lawsuit, it was common knowledge that Jensen demanded that the boys be naked except for a small towel when they got rubdowns from him, but the coaches did not object. The men had never gotten massages or known anything else, so they assumed at the time that this was normal.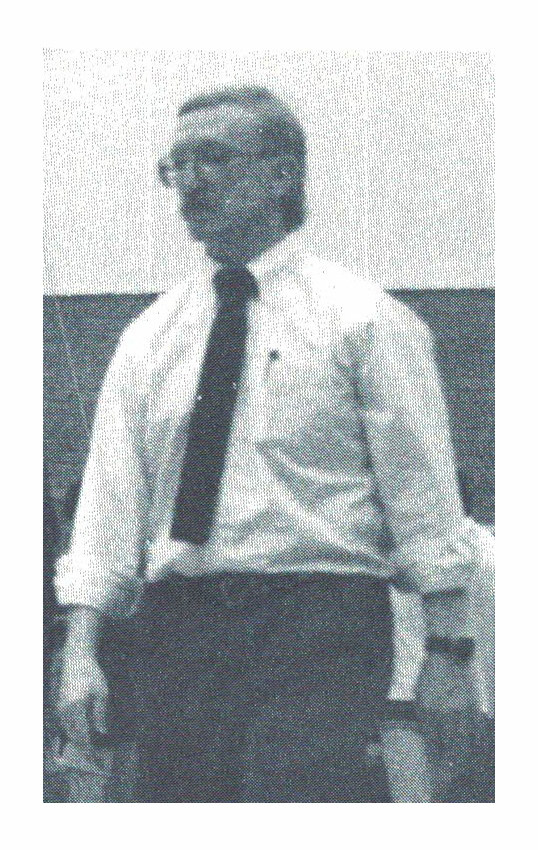 In the '90s, some men said they too tried to signal to the coaches that something wasn't right. R.K. said Raymond, the head wrestling coach, asked him once if he was still visiting Jensen's house for the Program. "I remember looking him in the eyes and saying, 'No, it's fucked up,' and using the f-word seemed like a big deal," R.K. said. But Raymond didn't respond, according to R.K.
Raymond told BuzzFeed News that he did not know students were going over to Jensen's house, and did not recall the conversation that R.K. described.
"If I had been aware, I would have done something, period," Raymond said. "And I guarantee our coaching staff would've handled it if we knew crap like that was going on. That is not what our school's about."
Raymond said he didn't spend much time in the locker room, where Jensen did the rubdowns. The coaches tried to keep the blinds open on Jensen's office to keep an eye on him, "because there were rumors, but I never saw it," Raymond told BuzzFeed News. He did not elaborate on what kind of rumors he heard. He said he did not learn the full gamut of Jensen's activities until he met with state investigators a few weeks ago.
"I don't think they wanted to believe this was going on," K.P. said. "I think they probably thought we were just being overly sensitive about these rubdowns, but I was specific with Coach Dickson when I told him he touched my anus, and nothing was done."
The school district stated in court filings that local doctors "endorsed" Jensen, and that's why they paid him to help out with athletics and physicals.
The men feel the same sense of betrayal by adults who oversaw Jensen as the women feel toward the Michigan State University and USA Gymnastics officials who were in charge of Nassar. But unlike Nassar's victims, who went public and confronted Nassar during his televised sentencing, Jensen's victims can't bring themselves to do that, at least not yet.
"Sexual assault is such a taboo subject, but sexual assault with young boys is even more taboo," one of them, identified as T.R., told me. "It's something people don't talk about, and it's an issue that kind of gets pushed aside. But young men get sexually assaulted every day too."
Rice, the attorney representing the men, estimates that "something like 50% of my closest friends growing up were victims of this guy." Rice, who also attended Custer County District High School in the '90s, said he and his team of lawyers have been contacted by men who said they were abused by Jensen even before the Program existed, but they're hesitant to come forward.
"Victims don't just come out of the woodwork," C.F. said. "It's amazing how much it takes for a man to get over what happened to him even if they knew this lawsuit's out there."
In its response to the lawsuit, the Miles City Unified School District stated school administrators investigated a complaint from a parent about "unease" involving Jensen in late 1997. But the Dec. 15, 1997, letter signed by Anderson, as well as the school district superintendent, assistant principal, and activities director, and addressed to Jensen — who also signed it — said officials had received word from "at least three individuals" regarding "situations involving male student-athletes."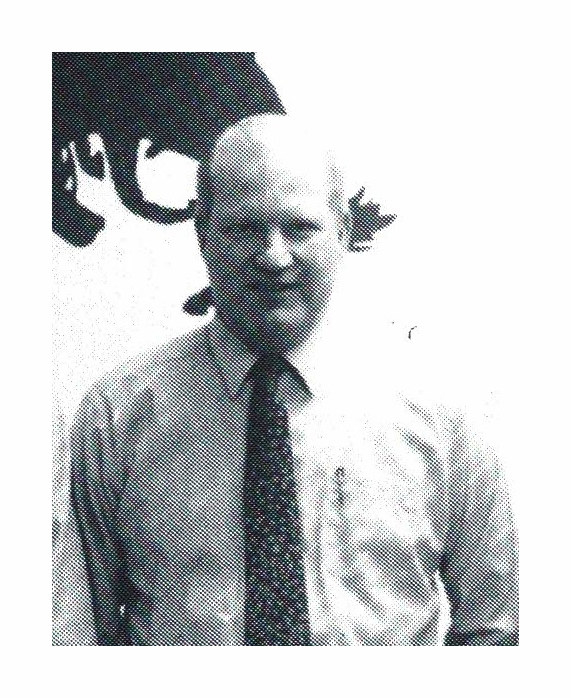 There's no information to show that the school shared those concerns with the state's Department of Public Health and Human Services, as required by law when school employees suspect child abuse is taking place. The department has nothing in its files about Jensen, a state official told BuzzFeed News. It maintains records for three years for unsubstantiated reports, but "if there's a substantiation made, those records are retained" indefinitely, the official said.
Jensen stayed at the school until 1998, and then he suddenly was gone. The district never told parents or students why Jensen left, the men said, and Jensen stated in a court filing that he never was told why his contract wasn't renewed. The men said Jensen told them at the time that he simply retired to focus more on the techniques he used in the Program. He planned to publish his research and promised to share royalties with the boys who participated, several men said.
Raymond told BuzzFeed News the administration did not tell him or the other coaches about parent complaints regarding Jensen, or why the high school cut ties with Jensen in 1998.
"It should've been dealt with in a different manner," Raymond said.
Lervick, the school district lawyer, did not provide an answer when asked if administrators informed coaches or students about the 1997 directives to Jensen, or why he was cut loose the following year.
After leaving the school, Jensen continued the Program at his house for at least another year, according to interviews with two men, and the lawsuit. He later got a job at the local Walmart in 1998 and stayed there until 2002, according to company records, which do not say why he left.
I met with a group of the plaintiffs in Miles City this fall, where we sat around a pool table at a small bar on Main Street with a taxidermy bobcat in the corner. Over cans of light beer, they commiserated about their anger at the school district for what happened in their past, and how it's handling the situation now. A coffee meeting in Billings with a different group of victims similarly turned to how much anger there is toward school officials.

"Jensen; he is a sick fuck, we can be mad at him all we want," T.R. said, "but the school's response — to not having any connection, to not knowing anything, that's even more infuriating."
T.S. added that Jensen "is an evil man, and he deserves to rot in prison, but he couldn't have done this if he'd been in an environment that held him to a higher standard. And so I keep coming back to all the times that coaches and teachers and adults in our community had a chance to stop this and did absolutely nothing."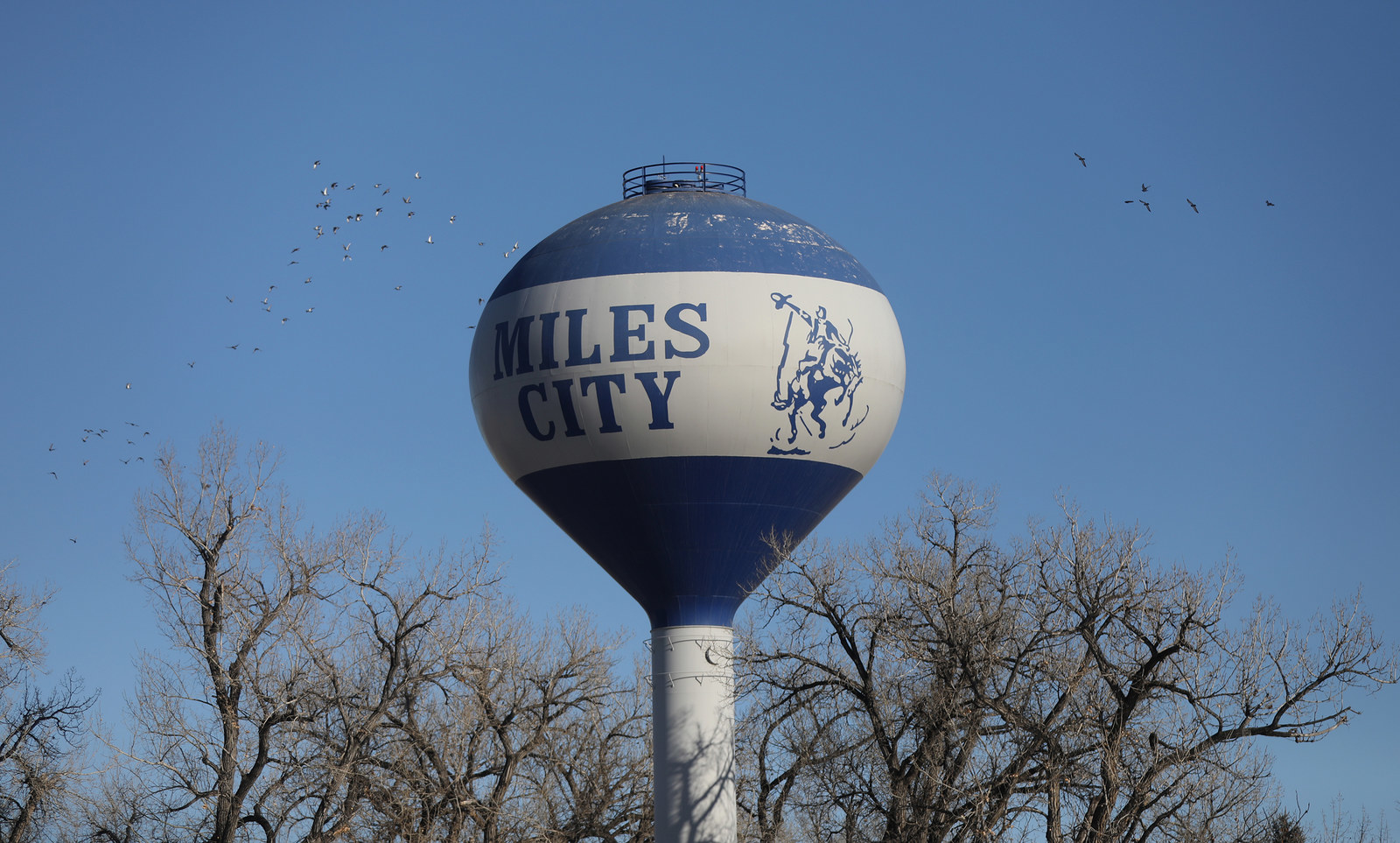 Every few weeks, the men who are now part of the lawsuit get together to discuss the case. Not everyone makes it to each meetup — jobs and family obligations, like their own kids' sports practices, get in the way. Since C.F. got them all talking, many have come to recognize that they'd turned to alcohol and drugs to try to bury the past. They didn't admit to themselves that they were sexually abused, several of them said, but they knew something bad had occurred that they didn't want to think about. K.F., for one, said he didn't drink until he was 17, but then drank like a fish and racked up multiple charges for driving under the influence in college.
One victim, D.J., said someone who suspected that Jensen had behaved inappropriately when he was an athletic trainer confronted him in 2002 to ask if Jensen had abused him. D.J. denied everything in an hourlong conversation. But afterward, D.J. said he felt more shame and confusion.
"I decided to bury this and never talk about it again," D.J. said through tears. "I spent the next couple of years basically drinking and smoking myself to death and questioning my sexuality, and not understanding how I could let this happen if I wasn't gay, and I ruined a relationship with a really amazing woman over it."
The men believe Jensen only offered an apology because he knew the statute of limitations for criminal charges was up, and some say his apology has made things more complex to process. "I thought I knew anger, sadness, and happiness — I didn't know a male was capable of other emotions and I didn't know how to deal with it," said R.K. "With his admission, it added a whole different level of complexity to the emotions I was feeling."
Talking to one another is their only way to openly discuss the case, which rarely is mentioned in Miles City. The lawsuit merited a story in the local newspaper when it was filed, but it wasn't the top story; that spot was devoted to news of a new motor park opening. It has since done a handful of follow-ups. The school district, which declined to comment for this story, hasn't spoken publicly about the case since September. At most, the men said, they sometimes overhear someone at a bar mention how it's a "fucked up" situation, or hear a group of male colleagues crack a joke about it. They don't expect much different, because of the cowboy ethos that drives the town; if you get scraped, just rub some dirt in it and get back up. It's a culture that has been blamed for the high suicide rate in Montana.
Miles City serves as a hub for ranchers and rural Montanans who need to make a trip to Walmart or the doctor, but there isn't a lot of nightlife in town besides the bars, which mostly take the form of small casinos due to licensing laws. Bringing up the case in town can lead to awkwardness, given that nobody knows who's a victim. The town's socializing takes place for the most part in gatherings at people's houses, and some victims remain friendly with people who are the children of coaches and administrators at the high school when they attended. To concede that the school, the second-biggest employer in the town, failed to stop a child molester means admitting that friends and neighbors were part of the problem.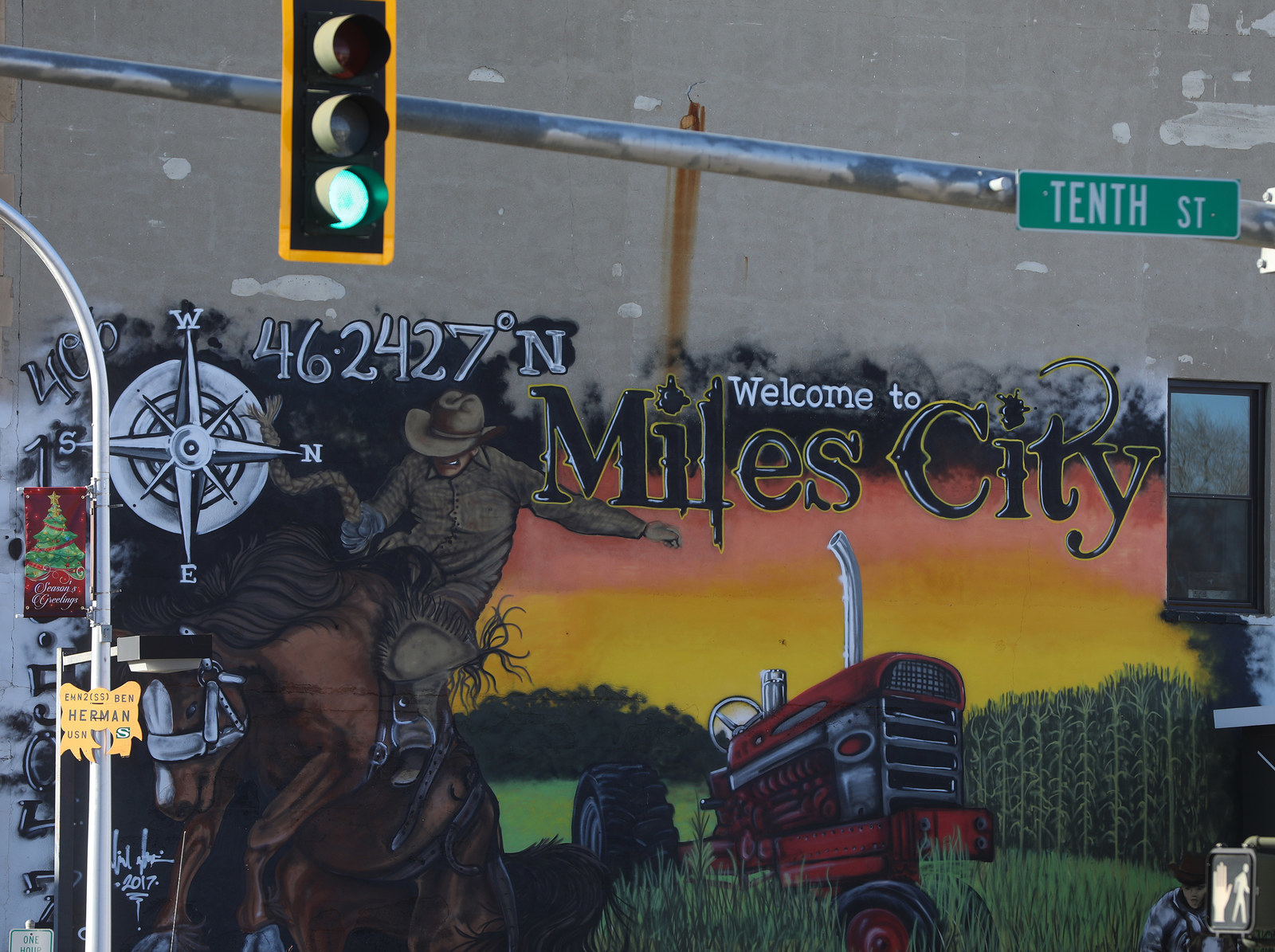 "I definitely choose my words and vocal levels differently," C.F. said, especially if a call from another victim comes in while he's at work, or at the main steakhouse in town. He worries that if people knew he was involved in the case, they might avoid going to his business, which he did not want to be named to maintain his anonymity.
One of the men who signed the 1997 memo ordering Jensen to halt his program was a man who taught C.F. how to play baseball and whom he'd considered a friend and would occasionally see around town. C.F. hasn't seen him in weeks, though, and wonders if the man is avoiding him. "What's going through their head?" C.F. wonders.
Some of the guys haven't been able to open up to their wives and children. "It's been a rough go the past couple months — a lot of tears and anger," said T.S., who noted going to therapy has helped. One man involved in the suit realized that Jensen had added his teenage son as a friend on Facebook, but he hasn't felt comfortable telling his kid what happened to him years ago. "I'm ashamed of allowing it to happen to me under the guise of frickin' ancient Chinese medicine," he said.
What continues to baffle the victims is why after so many years, Jensen essentially outed himself by apologizing on Facebook and then trying to become friends with C.F., which tripped a wire in C.F. to want to do something. Earlier this year, Jensen began sending friend requests to several of the other men, who did not accept them. They all agree that the case would've remained dormant if Jensen had stayed silent. It's unlikely he'd be sitting in Custer County Detention Center today.
Before his arrest, I called Jensen twice to try to interview him, but he refused to answer my questions and hung up both times.
In a court filing responding to the lawsuit, Jensen said that he posted the apology in January 2016 because he had realized that the Program did not do what he "thought it would do. So I tried to say I was sorry to those in the Program."
"I guess I thought back then when I was doing it, that it was doing for the boys what I said it would do," Jensen told the Billings Gazette in September. "I'm not so sure now that I look back on it."
The men who've filed suit, as well as their lawyers and some of Jensen's family, hope that the case will lead the state to change its laws so that Jensen can face criminal charges for molesting them. In an online petition started by John Heenan, one of the attorneys working with Rice, asking that the state toss the statute of limitations for sexual abuse of children, one of Jensen's kids wrote, "No one should get a 'free pass' for preying on children." ●