As the rest of the country was obsessing over the conclusion of a long, strange presidential election last week, voters in three plains states also weighed whether to add constitutional rights for crime victims.
Voters in Montana, North Dakota, and South Dakota each approved by healthy margins adding a so-called Marsy's Law to their state constitutions, in spite of overwhelming opposition by a coalition of prosecutors, defense attorneys, and even some domestic abuse victims' advocates.
Many people in the criminal justice field are predicting the laws designed to protect victims could backfire, resulting in prosecutors declining to take cases or even convicts getting let out of their sentences. The American Civil Liberties Union of Montana stated that they'll possibly file litigation to challenge Marsy's Law's constitutionality.
Marsy's Law seeks to give victims the right to be notified at every step of the criminal justice process. Many states already do this by statute or in practice for victims and their families in violent felony cases like murder or rape, but the new laws extend the courtesy to victims of less serious crimes, like pickpocketing. Proponents say this will help protect victims of serious misdemeanors, such as sexual battery. On Wednesday, South Dakota's attorney general's office began distributing a Marsy's Card that outlines victims' rights and how to invoke them.
The law is named after California tech billionaire Henry Nicholas's sister, Marsalee, who was stalked and killed by her ex-boyfriend in 1983. During the murder trial, Nicholas and his mom were confronted by the killer in a grocery store, unaware that he had been released on bail. Nicholas spent more than $2 million per state as the sole financial backer of the campaigns, records show. The national effort is already plotting efforts to get Marsy's Law enacted in Georgia, Kentucky, and Nevada. Versions of the law were passed in California in 2008, and in Illinois in 2014.
"Victims are often forced out of the equation," said Kathleen Wrigley, who chaired the North Dakota campaign and cited her brother's murder and subsequent frustration struggling to see the killer executed as inspiration for her involvement. "So it's not so much what's missing in current law. The purpose is to elevate crime victims' rights to the constitutional level so that they are on equal playing field with the defendants."
The laws passed with 65% approval in Montana, 60% in South Dakota, and 62% in North Dakota, which faced the strongest pushback from rape and domestic violence victims' advocates. They complained the law was an out-of-state effort — not in response to a local case or controversy — and that the backers didn't solicit enough feedback from the community.
"It's not about differing philosophies, it's just poorly written," said Rebecca Stromme, executive director of the North Dakota Women's Network. "This guy from California just contacted an ad agency, hired them to help get it passed, and didn't work with the local entities that have long been working on this."
The laws seek to protect victims' privacy, but critics warn that a number of provisions in these Marsy's Laws conflict with the US Constitution and could derail prosecution and prevent victims from obtaining justice.
For example, the Marsy's Law proposals would allow a victim to opt out of discovery, or skip being deposed or interviewed by the defense, which attorneys warn would be a violation of a defendant's Sixth Amendment rights. If that were to happen in a criminal case, some predict, a conviction could be thrown out on appeal, letting a potential domestic abuser or rapist out because their rights were violated.
There's a good chance prosecutors will decline to even take a case to trial in those situations since there's potential for the conviction to be overturned, insisted Tim Purdon, a former US attorney in North Dakota.
"I think you really put these prosecutors in a very tough position if you ask them to be the gatekeeper," Purdon told BuzzFeed News.
Those concerns are overblown, said Michael R. Moore, the Beadle County state's attorney in South Dakota and a supporter of the measure. Moore said that if the defense requests documents that a victim considers invasive, such as medical, counseling, or school records, a judge would have to rule on their relevance. He compared it to prosecutors obtaining a search warrant.
"It's not precluding discovery, it's precluding harassment of the victims and fishing expeditions," Moore said.
Another wrinkle, according to Aaron Birst, executive director of the North Dakota State's Attorneys' Association, is that Marsy's Laws give victims the right to a lawyer separate from the prosecutor's office, but don't explain whether the state must foot the bill.
"That opens up another whole can of worms," Birst told BuzzFeed News. "I think most of the prosecutors are nervous at the unknown outcome of how this would be handled."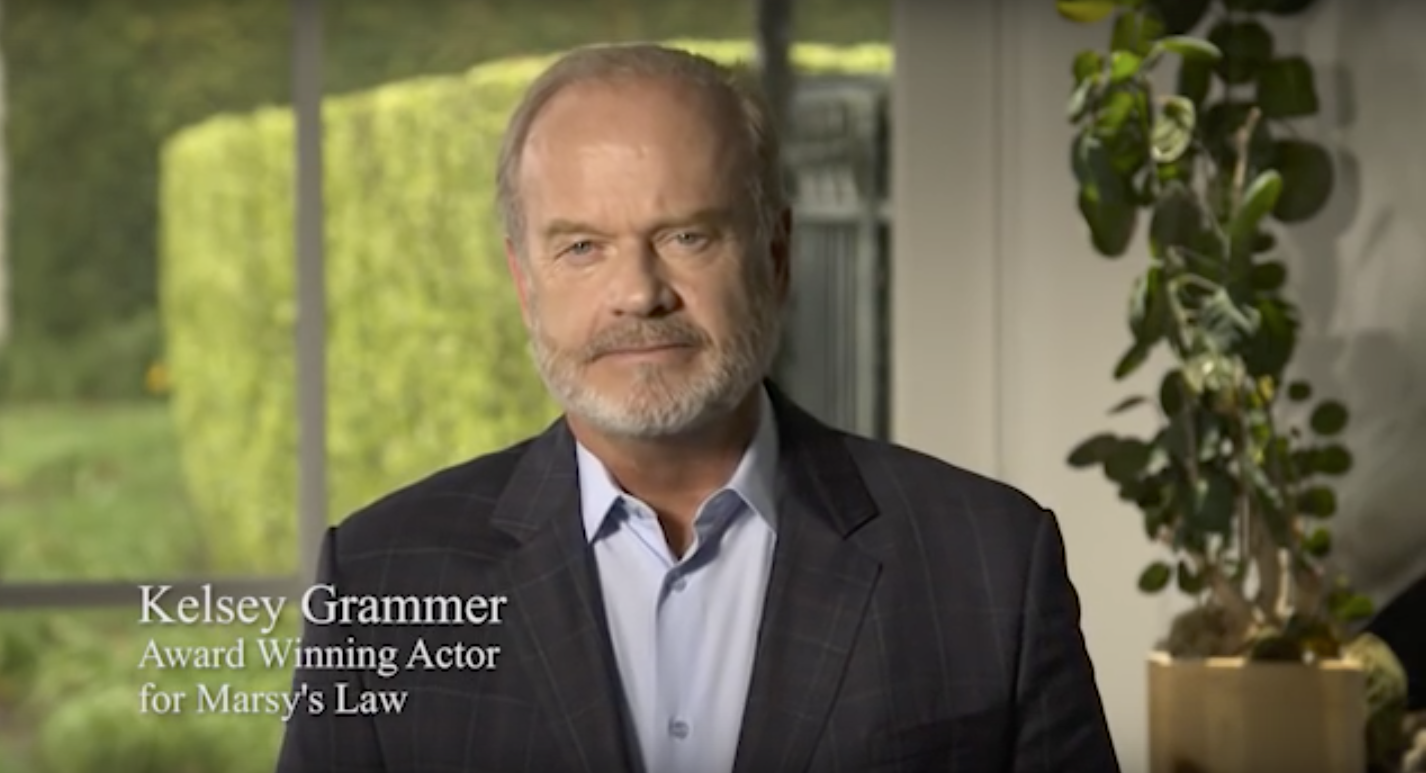 Nicholas, the billionaire Californian bankrolling these efforts, has not commented on the campaigns or successes. Actor Kelsey Grammer actually did more public promotion of the state campaigns through TV ads, in which he talked about his father and sister being killed.
Most of these questions about what the law means will be worked out through a court setting a precedent, or if the state government's executive branch — the governor or attorney general — issues an opinion on how the law should be interpreted, said former US District Court Judge Paul G. Cassell.
"There are ways of dealing with this," said Cassell, who now teaches criminal law at the University of Utah. "I view these concerns [from critics] as 'Chicken Little concerns' because it's easy to run around and imagine far-fetched scenarios that are going to break up the criminal justice system."
Voters have supported these laws, Cassell said, because they usually think victims already have these rights. He predicted the state-based efforts will continue.
"That's designed to support, in the long run, a federal constitutional amendment," Cassell said. "Once you have a fair number of states that have Marsy's Law provisions in place, you can see how those worked and how courts interpreted them, with a track record of success."