Kevin Patrick Kirkland portrayed himself as someone Redlands High School students could trust. Not all the teens at the Southern California school were won over by his extra-friendly approach, which they found unusual for a public school teacher, but some latched onto him. One was a 15-year-old girl identified in court papers as S.L.
S.L., who has dyslexia and fetal alcohol syndrome, didn't have many friends her age, and it wasn't long before she'd developed a bond with Kirkland, her special education math teacher. S.L. and Kirkland, who's 39 years her senior, started texting each other, and S.L. began eating lunch in his classroom and spending free time there. She trusted him and viewed him as a father figure. But Kirkland used that trust to coerce S.L. — a minor — into sending him nude photos of herself and performing sexual acts on him in the classroom and his car, she later told police. The abuse continued for nearly two years until spring 2016, when another special ed student, D.A., reported to police that Kirkland had touched her breast in class. That report revealed years of misconduct allegations against Kirkland and, in the words of one victim's mother, opened "a can of worms" that eventually led police to talk to S.L.
"I am starting to see and understand that it's not good for, like, a teacher to want to do stuff with me, that is not good," S.L. told a detective investigating the case. Kirkland was the first person she'd done anything sexual with — she didn't even fully understand what condoms were for — but she said she "followed his lead."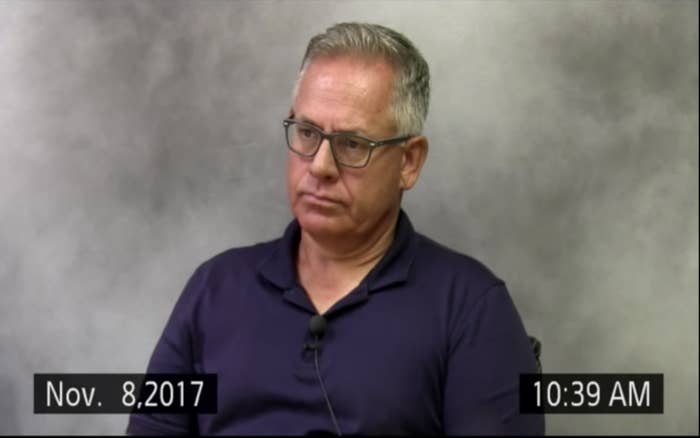 Thousands of pages of court filings, depositions, police reports, and other documents obtained by BuzzFeed News show that Kirkland's behavior toward students with special needs was reported to administrators five times beginning in 2006. In 2012 and 2015, school documents show, administrators reprimanded Kirkland for unprofessional behavior, which included taking S.L. and another girl off campus in his car and texting students late at night. But administrators didn't keep a close eye on him, according to depositions, and allegedly told one girl not to go to the police or the media with her complaint of misconduct. During these years, he had sexual intercourse with two girls he met through the special education classes he taught and purchased sex toys for them. But police didn't get involved until after D.A., who's developmentally delayed, contacted them in April 2016.
"You're killing the innocence of a child."
Kirkland spent 13 months in jail as part of a plea deal for felony charges of engaging in oral sex with someone under 18, and misdemeanor charges of propositioning minors. His teaching credentials were revoked, and now in his late fifties, he's worked odd jobs to get by, Kirkland said in a deposition last year.
None of the Redlands administrators who were in charge of overseeing Kirkland were fired, and in depositions, they uniformly insisted their team handled things well, although police accused Redlands school officials of failing to report suspected child abuse. There has been no state or federal investigation and no decree that the school make reforms.
Kirkland's victims did not want to be interviewed, but in depositions they described how the abuse changed their lives. D.A., the student who first called police on Kirkland, said she had lost trust in teachers and men. "Maybe [S.L.] has had it worse," D.A. said, "but what I've gone through, it's horrible, and no person should ever go through that, ever."
"You're killing the innocence of a child," Morgan Stewart, an attorney for Kirkland's victims, told BuzzFeed News. "You've basically taken away that innocence for the rest of their lives. It's horrible to watch these kids go through this."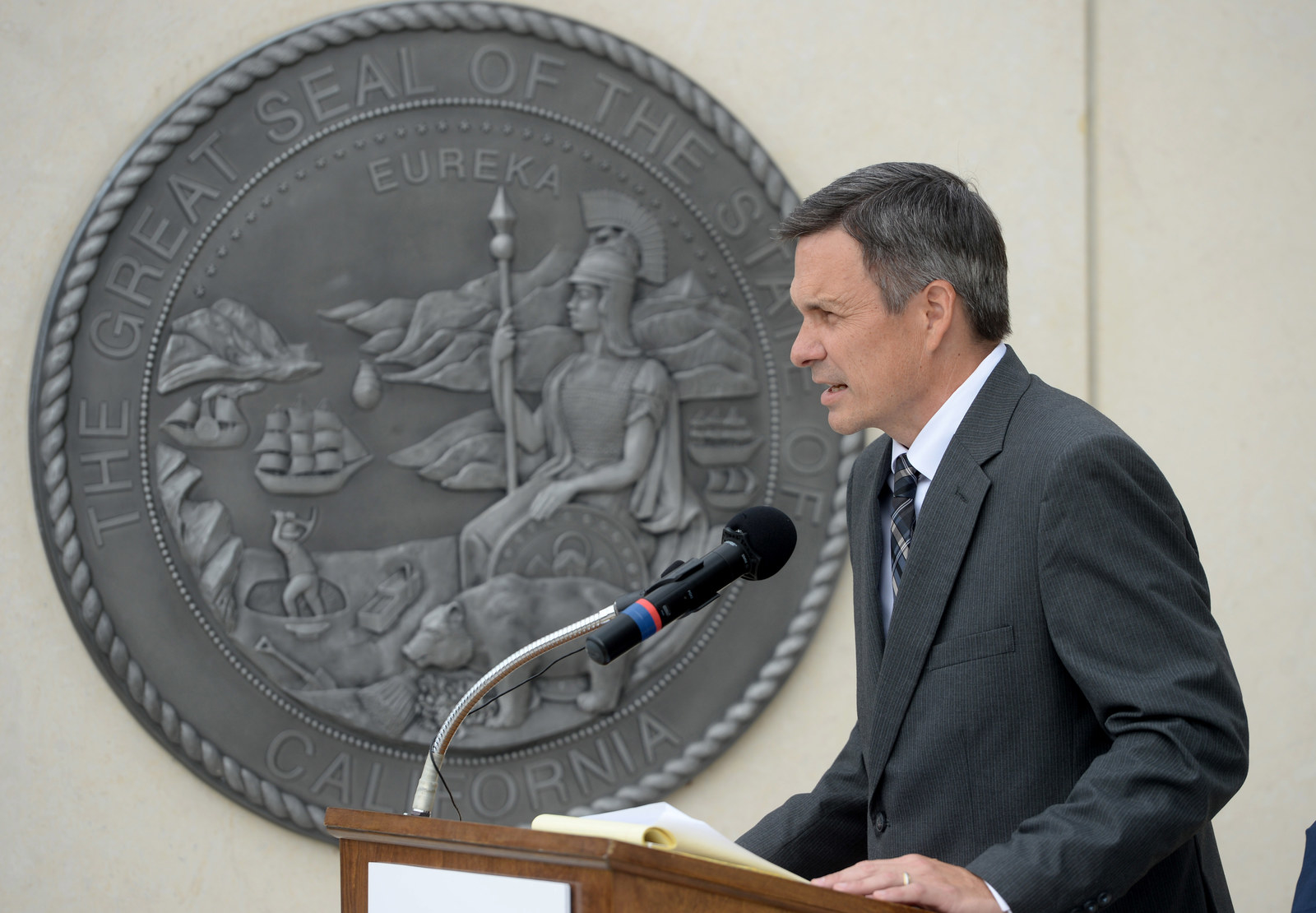 A lawsuit against Redlands Unified School District over Kirkland's misconduct is one of 72 filed nationwide since 2016 accusing school districts of failing to protect students with special needs — which include those with mental as well as physical disabilities — from sexual abuse, or of mishandling cases reported to them, according to a BuzzFeed News analysis. The errors can prove costly for schools. New York City agreed earlier this year to pay $950,000 to the family of an intellectually disabled girl who was suspended for engaging in sexual activity on campus after she reported being assaulted by a group of students. Redlands agreed to pay $15.7 million in September to settle three lawsuits with eight former students, including six victims of Kirkland's, five of whom have special needs.
The rise of the #MeToo movement brought renewed scrutiny to the failures of adults in leadership positions to protect young children and teenagers from sexual abuse, from prep schools and youth sports to Michigan State University and the Catholic Church. Most of the pressure has been the result of survivors speaking out. But kids with special needs, who are nearly three times more likely to be sexually abused than others, often cannot speak up. The number of special education children in public schools grew from 4.7 million to 6.7 million in the last three decades and account for 13% of students nationwide, yet there's been little consideration of how to protect them from sexual misconduct. There's no national tracking of how often kids with special needs are abused. And disability and victims rights advocates fear new Title IX regulations that US Education Secretary Betsy DeVos is expected to propose will lessen pressure on schools to aggressively pursue sexual harassment or misconduct cases, by limiting the situations in which administrators are required to investigate allegations.
"Particularly in the DeVos administration," said Selene Almazan, legal director of the Council of Parent Attorneys and Advocates, "it often feels like students with disabilities don't have a voice."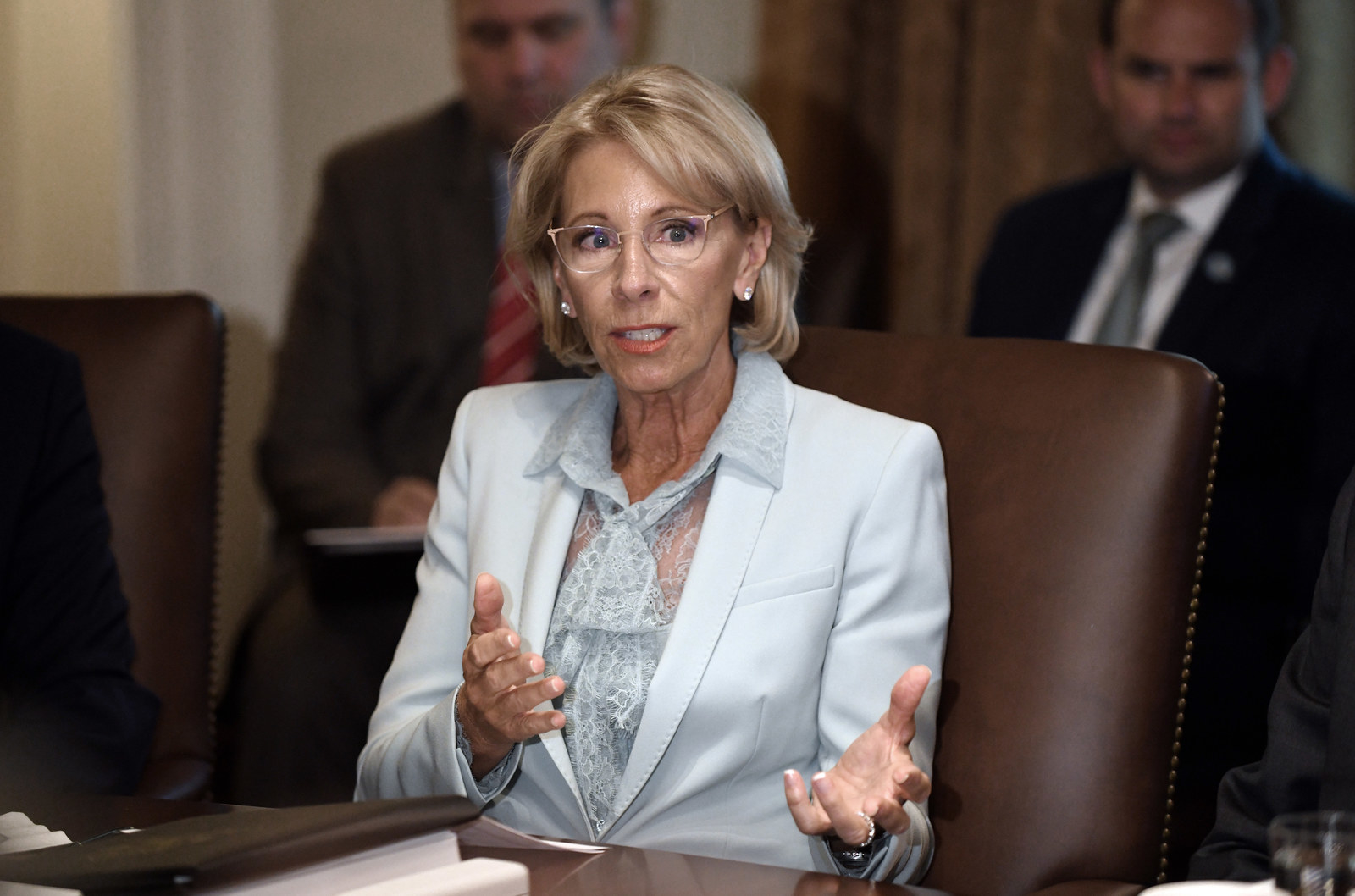 As a special ed teacher, Kirkland had access to the files detailing these students' medical issues, intellectual or behavioral problems, and personal histories. That meant he knew what might upset them or draw them in. "With those files," Stewart said, "You know exactly what their triggers are."

In recent decades, school districts have increasingly integrated students with special needs into mainstream schools and classrooms, rather than segregating them into isolated facilities. However, most administrators and teachers do not get much training on working with disabled students, and advocates say education policies are often designed with kids with special needs as an afterthought.
Early in high school in 2014, S.L. began eating lunch in Kirkland's room because, "Well, at the end of my freshman year, I didn't really have friends," she said in a deposition. She was depressed and had begun cutting herself, and Kirkland offered to lend a supportive ear. The cutting would stay "just between us," S.L. said he told her, and the two began texting each other.
"She talked about him with admiration, a teenager's love, and obsession."
Shortly afterward, Kirkland sent S.L. photos of his penis. "If you cared, you would send me pictures too," she said he told her. S.L. thought he was "being mean" by pressuring her, but she reluctantly began sending nude photos of herself to him as well. By her sophomore year, they were texting every day. He kissed her in his classroom, then brought her to his car to give him oral sex. A few weeks later, Kirkland and S.L. had sexual intercourse in his classroom during sixth period, she said.
S.L. was 16 at the time and convinced she was in love with Kirkland, whom she viewed more as a secret boyfriend than a teacher. S.L. was "giddy" when she spoke of Kirkland, the mother of one of S.L.'s friends said in a court filing. "She talked about him with admiration, a teenager's love, and obsession," the mother said. Kirkland called S.L. every evening to wish her goodnight, gave her money to get her belly button pierced, and bought her perfume, according to depositions and sworn statements. At least four students saw S.L. and Kirkland in his classroom, alone, with the door locked and blinds drawn.
Kirkland never seemed worried about getting caught, S.L. said, but he did tell her, "Just don't tell anybody." She obeyed.
"He absolutely picked his victims based on who he thought would not say a word," Stewart said. "Either they were in trouble or they had some familial issues, an illness, or disability; he targeted people that he thought nobody would believe, and he did it very clearly as a pattern."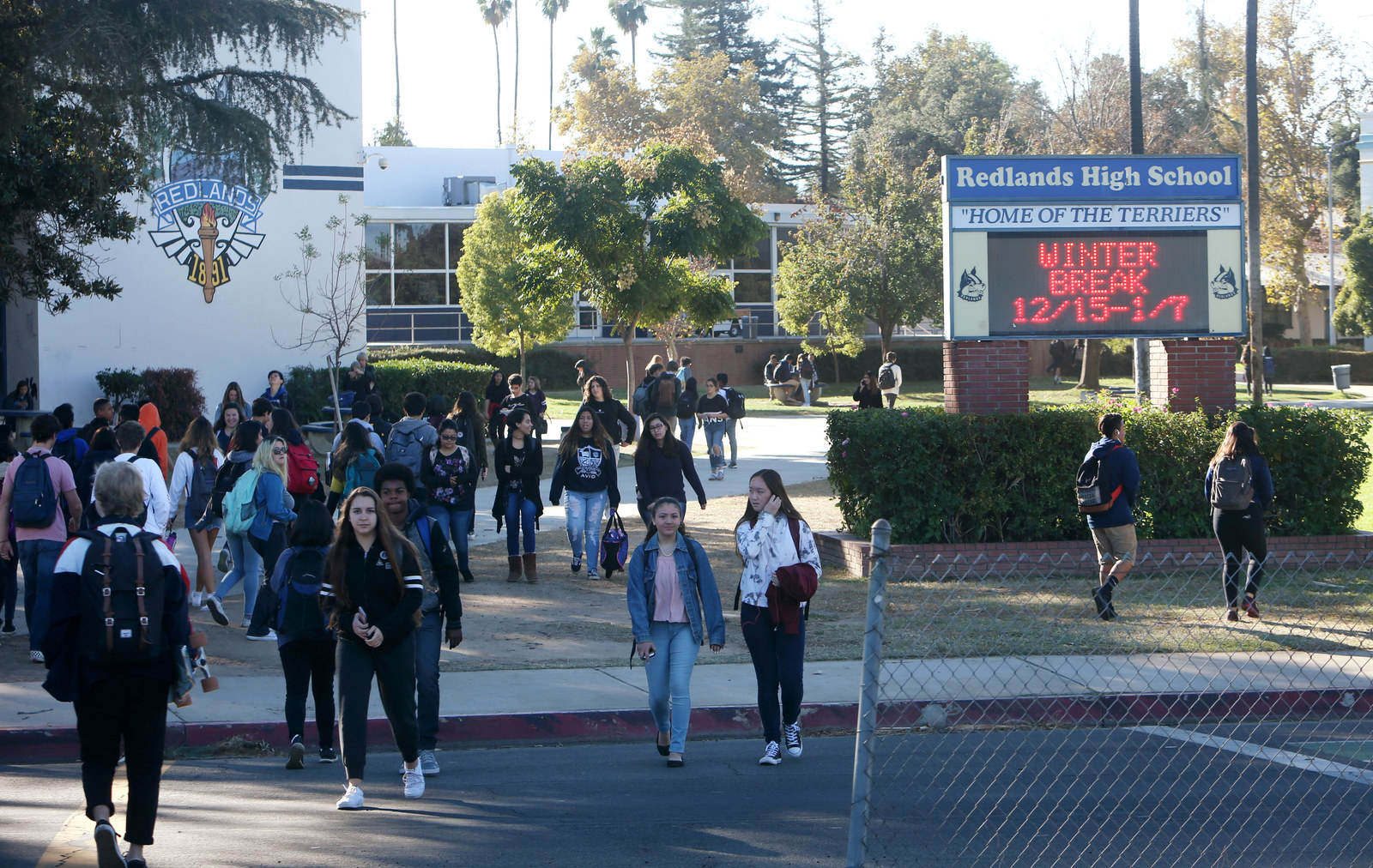 It was a pattern dating back several years, according to lawsuits against Redlands.
A former Redlands student with special needs identified in court as W.B. said that when she was a freshman in 2007, Kirkland had protected her from kids who picked on her. But Kirkland also tried to play footsie with her, repeatedly touched her hair, and told her she was "pretty," W.B. said in a sworn statement.
The school moved W.B. out of Kirkland's class after she complained about him, but Kirkland then started texting her photos of himself in his pool, W.B. said. When she was a sophomore, W.B. said in a deposition, Kirkland told her he wanted to have sex with her and asked if she'd go on a date with him. "What about your wife?" W.B. recalled asking him. "What she does not know, won't hurt her," Kirkland responded, according to W.B. She assumed school administrators weren't going to intervene because she said they hadn't done much about her first complaint, so she didn't bother reporting the additional harassment.
In 2012, a student identified as J.H. was removed from Kirkland's class after she complained to school officials that Kirkland had commented on her looks and invited her to barbecue at his house when his wife was out of town. J.H., the only student who sued Redlands over Kirkland's behavior who did not have special needs, was an assistant for one of his classes. Kirkland texted J.H. that he missed her when she was gone and that she kept him "sane."
"To me I felt that crossed the line," J.H. wrote in a complaint to the school on May 17, 2012. She added, "I don't know if that is Mr. Kirkland's way of being nice, but I do feel like if I gave him some sort of signal he would have taken things further."
"He absolutely picked his victims based on who he thought would not say a word."
The school admonished Kirkland in a letter that warned him he could be fired if there were any more complaints. In the letter, Sabine Robertson-Phillips, the district's assistant superintendent, ordered Kirkland to "Cease and desist telling female students when your wife is out of town," and to be more professional in his communications with kids. Robertson-Phillips told Kirkland the district would monitor his behavior for 45 days and then meet with him for a final review, but administrators did not do that. Instead, Robertson-Phillips said in a deposition, they waited to see if anyone else complained and never gave Kirkland a final review.
After J.H. learned that she wasn't the only girl targeted by Kirkland, she said in a deposition, she regretted not making "a bigger deal" about Kirkland's behavior. If she had, J.H. said, it could have helped prevent "all those other girls from going through what they went through."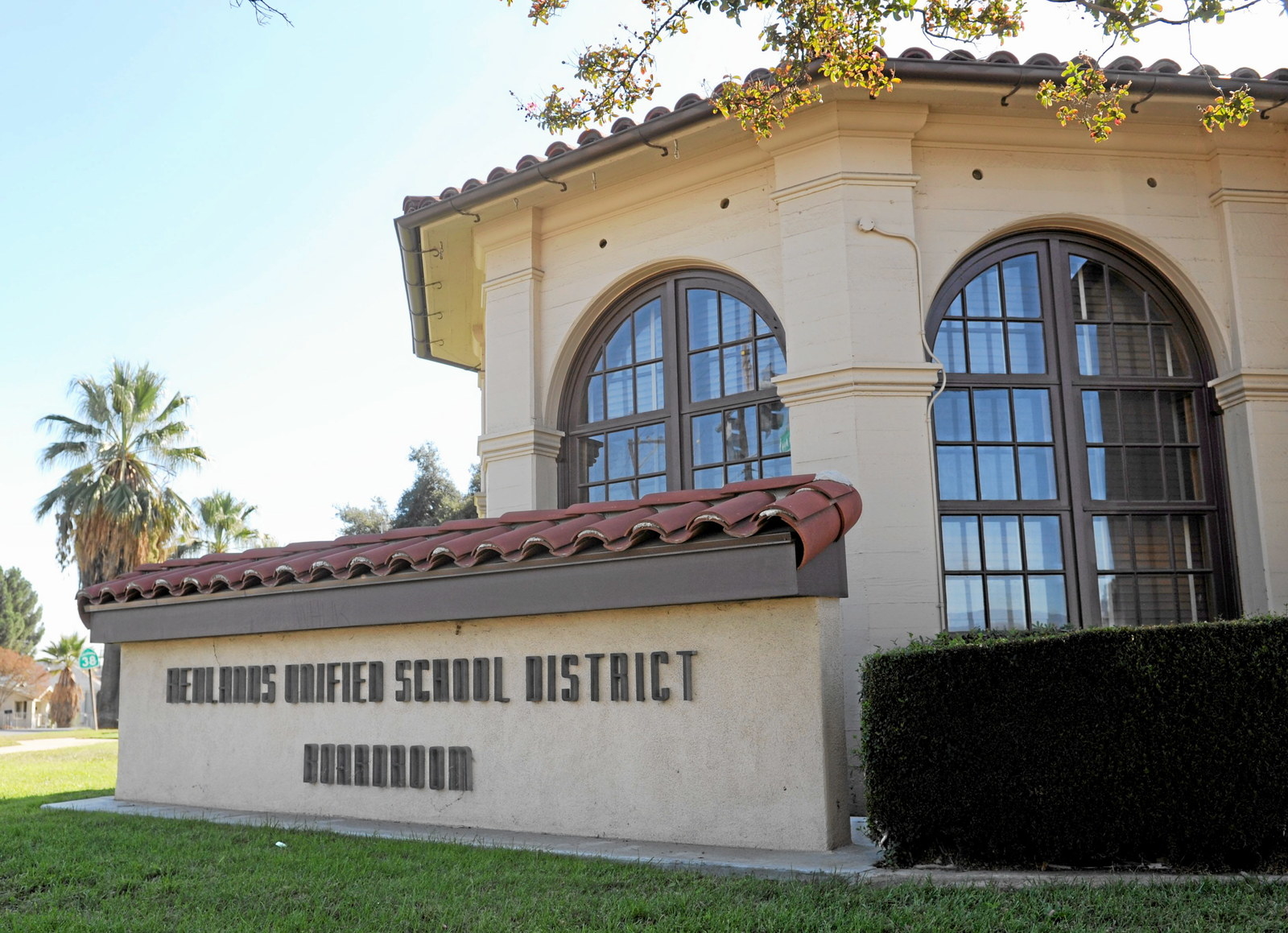 In May 2015, Kirkland's abuse was nearly exposed when the mother of a student contacted the school to complain that, "emboldened" by Kirkland, S.L. was bullying her daughter. The mother added: "Kirkland has developed a special relationship with [S.L.]" and said they were going off campus together at lunch. Gayle Dockham, an assistant principal, promised she'd look into the situation. But Dockham didn't talk to S.L. or any other students, she admitted in a deposition, and she didn't ask what the mother meant by S.L. and Kirkland having a "special relationship."

Dockham did speak to Kirkland, and both the school principal at the time, Christina Rivera, and the district's assistant superintendent, Robertson-Phillips, were made aware that Kirkland admitted to taking kids off campus in his car. "He made another error in judgment," Rivera wrote in an email to Robertson-Phillips, asking what they should do next. "It would be easier without his history," Rivera said.
Redlands police Detective Patrick Leivas would later say the school officials should have reported Kirkland to cops and child protective services by this point. "I would expect people to make a better decision that are in authority positions within the school district," Leivas said in a deposition.
Instead, Redlands administrators gave Kirkland another warning letter in June 2015 reminding him not to take students off campus without permission. They also gave him a "Tips for Working Smart" sheet with rules for how to behave. Among its tips: Being alone with a student behind closed doors and favoring one student over others were "red flags," and "planning or discussing a future romantic relationship with a student" was absolutely prohibited.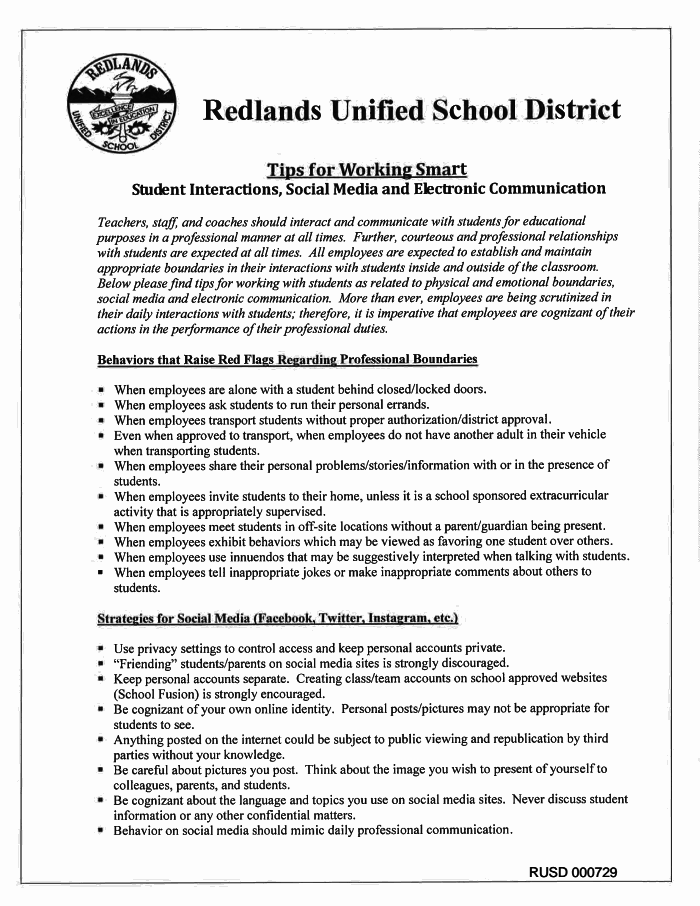 No one from the school monitored Kirkland to ensure he had changed his behavior, officials admitted in depositions.
According to the lawsuit Kirkland's victims filed against the school, at least eight Redlands employees have been accused of sexual misconduct since 2006. When police investigated another teacher who was impregnated by a student in the district in 2013, officers said Robertson-Phillips attempted to destroy and withhold evidence. She and another district official were referred to prosecutors for failure to report suspected child abuse. The district attorney declined to indict them, and Robertson-Phillips remained in her position as assistant superintendent.
Last year, the district hired a new superintendent, Mauricio Arellano, who was named administrator of the year in 2016 by Riverside County, which neighbors Redlands. Arellano was previously assistant superintendent for the Palm Springs Unified School District, where he was accused in a lawsuit of disregarding multiple reports of suspicious behavior by a teacher's aide, John David Yoder. In 2016, Yoder was convicted and sentenced to 24 years for multiple felony counts involving sex with minors and child pornography. One of Yoder's victims was a 12-year-old boy, described in court papers as having the mental capacity of a 6-year-old, whom Yoder met through school.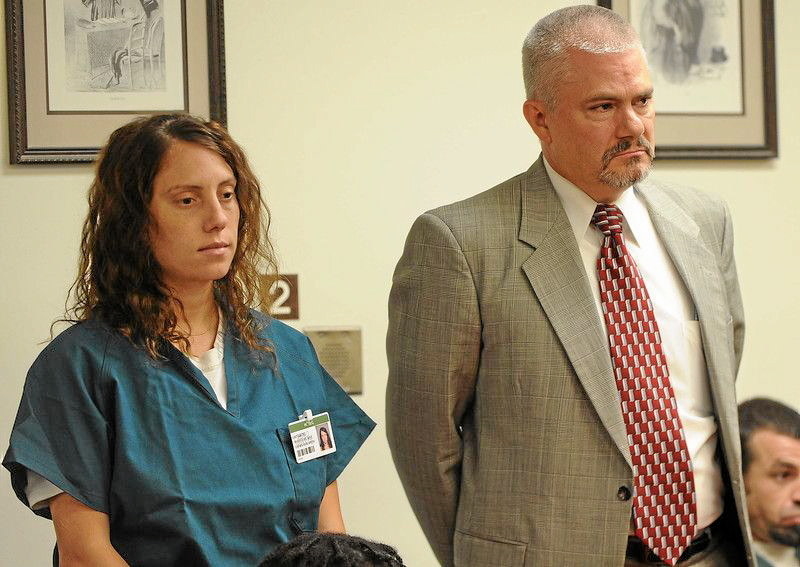 No one is tracking how many students with special needs face sexual assault and harassment each year, but the data that does exist show they experience it more frequently than other students. A Chicago Tribune investigation published in July found that in a third of sexual assault cases in the Chicago public school system that led to an assailant being punished, the victims were special education students. Data from the US Department of Justice shows people with disabilities ages 12 and older are sexually assaulted at a rate nearly four times higher than the general population. Disabled students are more vulnerable partly because "they just have way less information about sexuality in general," said Terri Couwenhoven, a sex educator who specializes in working with individuals with special needs. They also tend to experience more loneliness, making them more susceptible to advances from predators masquerading as friends, Couwenhoven explained.
"I would expect people to make a better decision that are in authority positions within the school district."
But mainstream schools often don't know how to handle cases of abuse or harassment involving students with special needs. There's little pushing schools to revamp their procedures or increase training unless the feds force them, which is what happened in 2014 in Los Angeles.
That year, an investigation by the US Department of Education revealed that Los Angeles County schools employees weren't trained in how to deal with sexual assault cases involving students with special needs. The investigation was prompted by a report involving a disabled student who was allegedly sexually assaulted by another disabled student. The principal told federal investigators he concluded the attack probably didn't happen because both students' "developmental levels would preclude them from understanding what they were doing." The department ordered the school district to hire a consultant with expertise in investigating such cases.
Advocates say without government intervention, schools are unlikely to reform their policies to protect students, both with special needs and otherwise. "Schools have not shown themselves to be well regulated without state or federal oversight," said Stewart, who frequently represents sexually abused children in lawsuits against schools and other institutions. "If you loosen up those regulations, they're not going to go the extra step and police themselves."
By 2016, S.L.'s junior year, she and Kirkland were regularly engaging in sexual activity, according to S.L.'s deposition and police records. He bought her two butt plugs for her 18th birthday in March 2016, and a few weeks later, Kirkland took her back to his house, where he removed her clothes and then had vaginal and anal intercourse with her.

Then, on April 26, 2016, D.A. told school administrators that Kirkland rubbed her arm, touched her breast, called her "beautiful," and said how much he liked having her in his special ed class. A classmate corroborated D.A.'s account. "[D.A.] and I both feel uncomfortable around him," the classmate wrote in a statement to the school. "He's told me that I have a very nice body and I'm really beautiful." A second classmate in the special education class said she stopped wearing shorts after Kirkland told her she had nice legs. Before the school could finish looking into their allegations, D.A. had reported Kirkland to police and had told them to talk to S.L. because she suspected something was happening.
S.L. was reluctant to talk to police at first and initially said nothing happened. She was worried that Kirkland would get in trouble. But on May 10, 2016, S.L. told police she did in fact engage in sexual activity with Kirkland, and in a follow-up interview, she revealed that some of it occurred when she was a minor.
Kirkland, fearing arrest, fled to Arizona. Police arrested him at a relative's house on May 10 and brought him back to California to face charges.
More people came forward after police announced Kirkland's arrest, including W.B., J.H., and another student with special needs referred to in court papers as S.A., who reported that Kirkland rubbed her knee, texted her, said he "really liked" her, and discussed family problems with her. S.A. felt betrayed, she said in a deposition, "like he betrayed my trust in trying to — knowing my flaws with my dad and my issues, he, like, used that to try to get me to trust him."
Police soon learned concerns about Kirkland's behavior weren't limited to kids with disabilities. One parent reported Kirkland told a middle school girl in 2004 that she had a "nice body and curves" and he couldn't blame boys for wanting to kiss her. Another female student said she was instructed by an assistant principal to delete Instagram messages that Kirkland had started sending her in April 2016. According to what S.L. knew of the situation, an administrator simply told Kirkland to stop messaging girls on Instagram, and said, "You know how high school girls are." J.H. told officers they might want to give another former Redlands student a call, who was identified as T.A. in court records.
Kirkland became close with T.A. during her senior year in 2012. T.A., who also had special needs, told police she didn't have a lot of confidence in herself, but Kirkland paid attention to her, said he loved her, read the Bible to her, and even gave her a Bible with her initials engraved on it. He gave her a job at a mortuary that he ran on the side. T.A. said she didn't want to be physical with Kirkland and told him how she was sexually abused as a child, hoping he would "back off," but he didn't. The first time sexual intercourse happened between T.A. and Kirkland was during the fall semester of her senior year, on a night she had been drinking, T.A. told police. The sexual activity happened several more times into 2013, typically when Kirkland's wife was out of town, she said. It stopped when T.A. got a boyfriend.
Over the next year, while Kirkland was in jail, he and his wife divorced. The school fired him, and when he got out, he moved in with his brother in Palm Desert, California. He was ordered to register as a sex offender for life. Kirkland could not be reached this story. When he participated in a deposition in November 2017, he was unemployed, but fresh off a handyman job scraping paint. Kirkland, it seemed, knew this was coming. A day before his arrest, he lamented in a text to S.L. that he was going to "lose everything."
S.L. responded by seeming to blame herself for what had happened. She said she wanted to stay "best pals like always." "I'm sorry for everything," she wrote in a lengthy exchange with Kirkland, hours before she revealed everything to police. "Promise you don't hate me."
He said what had happened was his fault. Then, Kirkland tried to cut off the conversation. "OK. Gotta Go. I'm coloring with my grandchildren." ●

A year after #MeToo became a household term, BuzzFeed News is bringing you stories about how far we've come, who's been left out, and where we go from here.

Read more here

.
UPDATE
The language in this story has been updated to reflect BuzzFeed News' style and editorial standards.