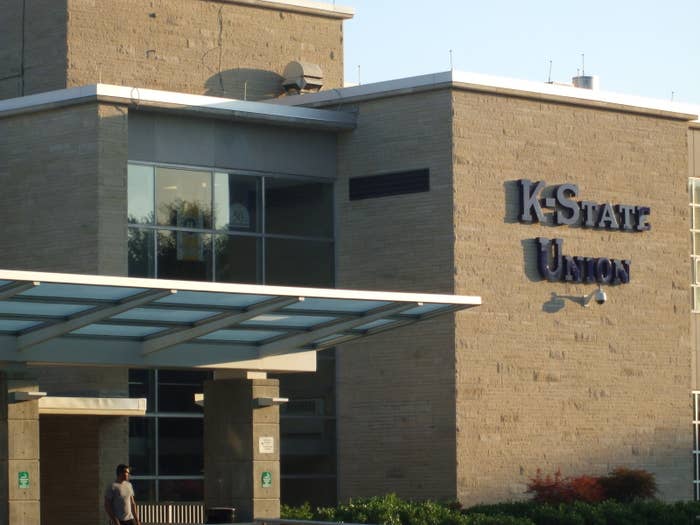 Toward the end of the spring 2014 semester, Sara Weckhorst reported to Kansas State University officials that she had been raped at a fraternity house by two male students. Usually this sort of disclosure would trigger a university investigation, since Weckhorst and the alleged assailants were KSU students subject to the school's code of conduct.
Instead, according to a federal lawsuit, Kansas State's affirmative action office told Weckhorst it would not investigate or sanction the accused rapists because the alleged attack had happened off campus. Now, a new court filing argues that this decision had disastrous consequences, leading to another student, Crystal Stroup, being raped by one of Weckhorst's accused assailants in October 2015.
"K-State's deliberate indifference to Sara's reports of rape ultimately led to J.G's assault on Crystal," the lawsuit alleges, using the initials of the alleged assailant, Jared Gihring.
Stroup didn't learn until this year that the university had refused to investigate Weckhorst's earlier report against Gihring.
"I reported so it wouldn't happen to somebody else," Stroup told BuzzFeed News. "I didn't realize I was the somebody else."
What's more, new court documents show that Danielle Dempsey-Swopes, who was an investigator at Kansas State handling sexual assault reports at the time of the alleged attacks, told the US Department of Education that she was "marginalized and shunned" for opposing the university's policy. She had insisted that it had a legal duty to handle off-campus rape cases involving students.
"I had several colleagues who were also as dismayed as I was," Dempsey-Swopes told BuzzFeed News in an interview.
The new claims were revealed Monday through an amended complaint filed in the US District Court for Kansas, as part of two ongoing lawsuits from Kansas State students who say the university refused to investigate their rape cases. As a result of what happened to her, Stroup has now joined Weckhorst's lawsuit as a plaintiff.
Weckhorst and Tessa Farmer each filed suit in April charging the public university in Manhattan, Kansas, with negligence and violating the gender equity law Title IX. The university has fought back in court by insisting that it does not have responsibility to investigate off-campus sexual assaults involving students, unless they occur at an official school event.
"I reported so it wouldn't happen to somebody else. I didn't realize I was the somebody else."
The federal government disagrees. The US departments of Education and Justice filed court papers in July siding with Weckhorst and Farmer, stating that if their allegations are true, KSU's actions are a violation of federal law.
The university, when asked for comment, said Monday it had not yet reviewed the new court filings.
Gihring, the man accused of assaulting both Weckhorst and Stroup, was arrested in July and charged with two counts of rape and one count of sodomy, according to criminal court records. The case is set for arraignment on Dec. 19, the prosecutor's office told BuzzFeed News. Gihring's defense attorney declined to comment.
"I have dedicated my legal practice to representing sexual violence victims, and I was devastated to learn that after K-State refused to investigate Sara's report of rape, the same unpunished perpetrator went on to rape Crystal," Cari Simon, Stroup's attorney from the Fierberg National Law Group, said in a statement.
Stroup said Gihring raped her after both attended a small gathering at her off-campus apartment. According to her account, Stroup had been drinking heavily, and her roommates asked Gihring to stay behind and watch over her when they went out to get food.
The next day, Stroup went to the hospital and reported to the police that she had been assaulted. Stroup didn't report the alleged attack to the university at first, because when her roommate, Tessa Farmer, filed her own rape report with the university earlier that year, school officials allegedly said they would not investigate it since it happened off campus.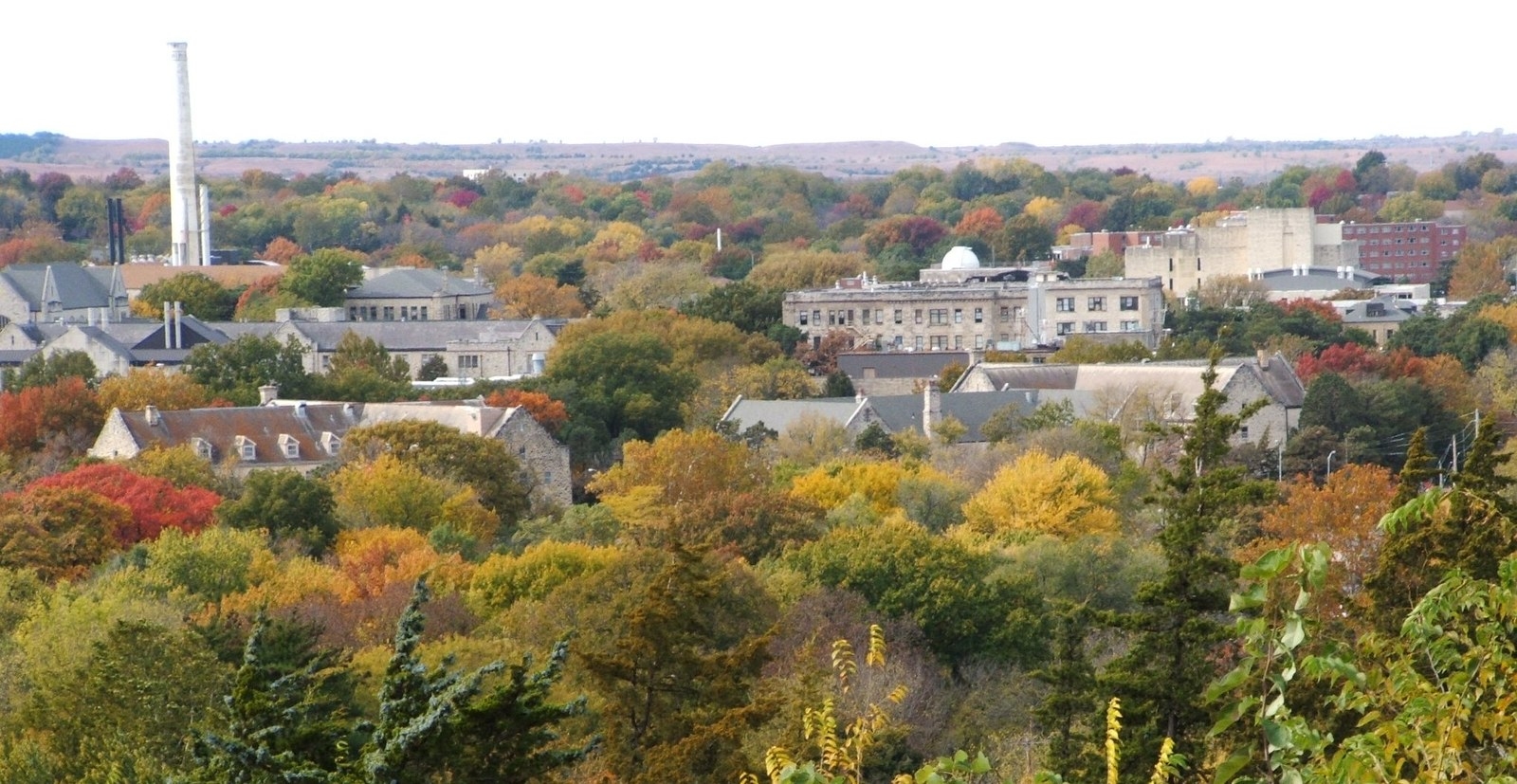 Seeing Gihring around campus was a major source of stress for Stroup, ultimately causing her to land on academic probation, according to the suit. Stroup said she finally went to the university's Center for Advocacy, Response, and Education (CARE) in the spring 2016 semester and told school officials that Gihring had assaulted her. The CARE staff did not explain the options available to her, such as asking the university to launch an investigation and obtaining a no-contact order to keep Gihring at a distance, according to the suit. Stroup left the university after the end of the spring semester.
"Apparently they were fine having a guy who now had two women report that he had raped them remain on campus without even investigating," Stroup told BuzzFeed News.
When students report being sexually assaulted, regardless of where it happened, campus security consultant S. Daniel Carter says schools are required under the federal Clery Act to provide the alleged victims with their options for pursuing disciplinary actions against the accused.
"Irrespective of where the assault or assaults occurred, institutions have a responsibility to deal with the resulting ongoing hostile environment harassment faced by victims in clearly educational settings such as classrooms, dining halls, and other campus venues that may have begun with an assault elsewhere," Carter said.
Stroup didn't know about Weckhorst's 2014 report to the university alleging Gihring had raped her until local prosecutors told her about it as they prepared to press charges. The university expelled Gihring after learning of his arrest, according to court documents.
"We owe a responsibility to the students to make sure they are safe on campus, even if they experience sexual violence off campus."
The lawsuits have drawn protests from activists. Chapter presidents of the 25 fraternities at Kansas State unanimously approved a resolution in April calling for the university to change its policy and investigate allegations of students committing sexual assault off campus. Fraternity and sorority leaders on campus say they've actually requested this from university officials for at least two years, long before the current lawsuits.
Dempsey-Swopes wrote to the US Department of Education in August 2015 expressing concerns about school officials failing to investigate off-campus rapes. "We owe a responsibility to the students to make sure they are safe on campus," Dempsey-Swopes said in her letter, "even if they experience sexual violence off campus."
"At that point," Dempsey-Swopes told BuzzFeed News, "there were at least four young women who'd come to me with reports of sexual assaults at a fraternity or sorority house who I had to tell, 'I'm sorry, I'm unable to help you.' That was probably the most painful part of it, the most painful thing that I've done in my professional life."
When she received reports of sexual assaults happening off campus, the university's general counsel staff told her not to investigate, Dempsey-Swopes said, because it "would extend the liability of the university too far."
Her letter prompted one of the four ongoing federal investigations of KSU for alleged violations of Title IX, BuzzFeed News has learned. Those investigations are separate from the lawsuits involving Weckhorst, Farmer, and Stroup.
After Dempsey-Swopes made repeated attempts early in her tenure to get the university to reconsider its policies, she said her supervisor reneged on a verbal promise for a promotion. Dempsey-Swopes was also was given notice in mid-2015 that her contract wouldn't be renewed, she said. She left Kansas State earlier this year.
The Obama administration released a document to all schools in April 2014 — the same month Weckhorst said she was raped — reminding them that under Title IX, they must investigate student complaints of sexual assault that happen off campus.