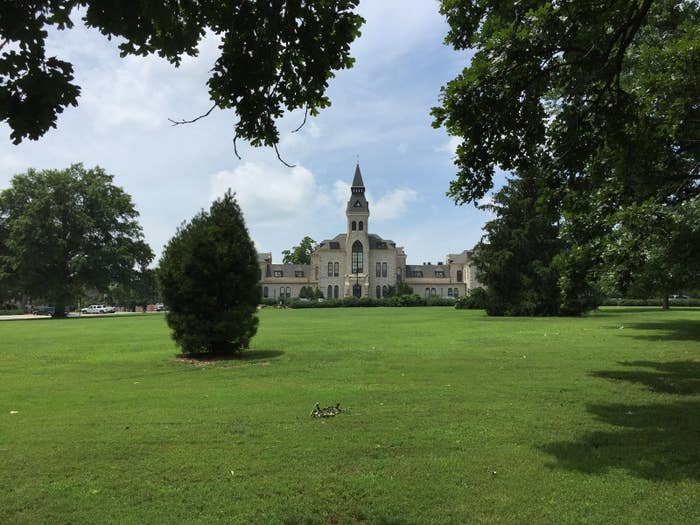 Seven days into her tenure as a senior investigator at Kansas State University in January 2015, Danielle Dempsey-Swopes says school administrators "blindsided" her with an unusual sexual assault policy.
"I came to understand that it was the university's position that we were not to investigate complaints [of sexual assault] that take place at fraternities or sororities," Dempsey-Swopes told BuzzFeed News.
Kansas State University is currently facing two lawsuits from women who say the school violated the gender equity law Title IX by refusing to investigate their reports of being raped at fraternities. A third woman requested to join one of the suits Monday, saying that she was assaulted by one of the alleged fraternity rapists after university officials declined to investigate an earlier report.
But long before the lawsuits, the university faced opposition for that policy from students, faculty, fraternities, and Dempsey-Swopes, who says she wasn't alone in her office.
"Several of my colleagues felt the same, but many of us have bills to pay and children to take care of," she said.
The university released a statement Wednesday calling the media coverage "inaccurate" and saying that "blanket statements that K-State does not investigate incidents that happen off campus are simply not true." When asked to comment for this article, a university representative directed BuzzFeed News to the statement.
However, the statement did not address Greek life — the subject of the lawsuits. In court documents, Kansas State said it doesn't have to investigate sexual assaults at fraternities because they are not operated by the school, receive no federal funds, and are not controlled by the university.
The former K-State investigator disagreed. "Fraternities and sororities don't exist but for Kansas State University," Dempsey-Swopes said. "The university provides them charters, says what standards they must follow. You have to be a K-State student in order to join. They were part of the university, and as such were university programs and university activities."
In a letter she sent to the US Department of Education, submitted in court documents, she wrote that the university's top Title IX coordinator told her in August 2015 to "stall" for at least a week before responding to a student's complaint that she was sexually assaulted at a fraternity. Dempsey-Swopes wrote that she was verbally reprimanded when the Title IX coordinator thought that she was looking into the allegation.
"If they're trying to piss people off, they're accomplishing it. I can't believe they think this is an effective response to what's going on."
"I understand it takes a great deal for someone to come forward," Dempsey-Swopes told BuzzFeed News. As a result, she said she typically followed her training and dropped everything to meet with alleged victims immediately. "Everything [my supervisor] was telling me was completely in opposite of that," she said.
Like Dempsey-Swopes, women's studies department head Angela Hubler expressed frustration. She said the university's strategy seems to be "to dig in their heels" and say the media is misrepresenting the policy. As an example, Hubler said that at a meeting she attended with other faculty and staff Wednesday regarding rape prevention efforts, the university's interim Title IX coordinator began by saying those present would not discuss changing the policy regarding off-campus sexual assaults.
"If they're trying to piss people off, they're accomplishing it," Hubler said. "I can't believe they think this is an effective response to what's going on."
Students have spoken out as well. In a series of opinion pieces, the student newspaper called the administration's actions "pathetic and disrespectful," and that their response has been "to cast blame on unspecified sources."
Zach Lowry, the president of the university's Interfraternity Council (IFC), said Greek life leaders have met with and petitioned top administrators for two years to get the school to investigate sexual assault cases at fraternities.

The current policy puts fraternities in an untenable position, insisted Lowry, a senior at the university. When the university gets a report that a student committed a sexual assault at a fraternity, Lowry said, Kansas State will give IFC leaders a detailed, graphic report on what the alleged victim said happened — but without inquiry into whether the accusation is substantiated.
"It'd be tough for us to determine what steps to take or what we should actually do because we had no information about whether the student was guilty," Lowry said. What's more, he noted, the IFC's judicial board can't punish individual members. It can only punish the entire chapter for facilitating an environment that caused an assault.
But administrators told the IFC, sororities, student government members, and the activist group Wildcats Against Sexual Violence (WASV) that it won't change the policy, since the general counsel's office believes it would then have to start investigating all criminal activity off campus.
The federal government has been clear that under Title IX, schools must investigate complaints of sexual assault that happen off campus to determine if it impacted the alleged victim's education. But Dempsey-Swopes said the university's general counsel feels like the feds are "overreaching" on Title IX with campus rape cases.
"The university has a general position that the Department of Education's Office for Civil Rights was asking too much of universities," Dempsey-Swopes said. "They wanted to hold out for an opportunity for the administration to change and for the department to change its expectation of universities."
Dempsey-Swopes said she tried to work with the general counsel's office to change the policy, but within a couple months they "cut off discussions about policy and how we could move forward. What they kept up was a constant micromanaging of complaints; everything we did was reviewed by their office."
Kansas State decided not to renew her contract that ended in mid-2016. She now works at Washburn University in Topeka directing diversity efforts at the school.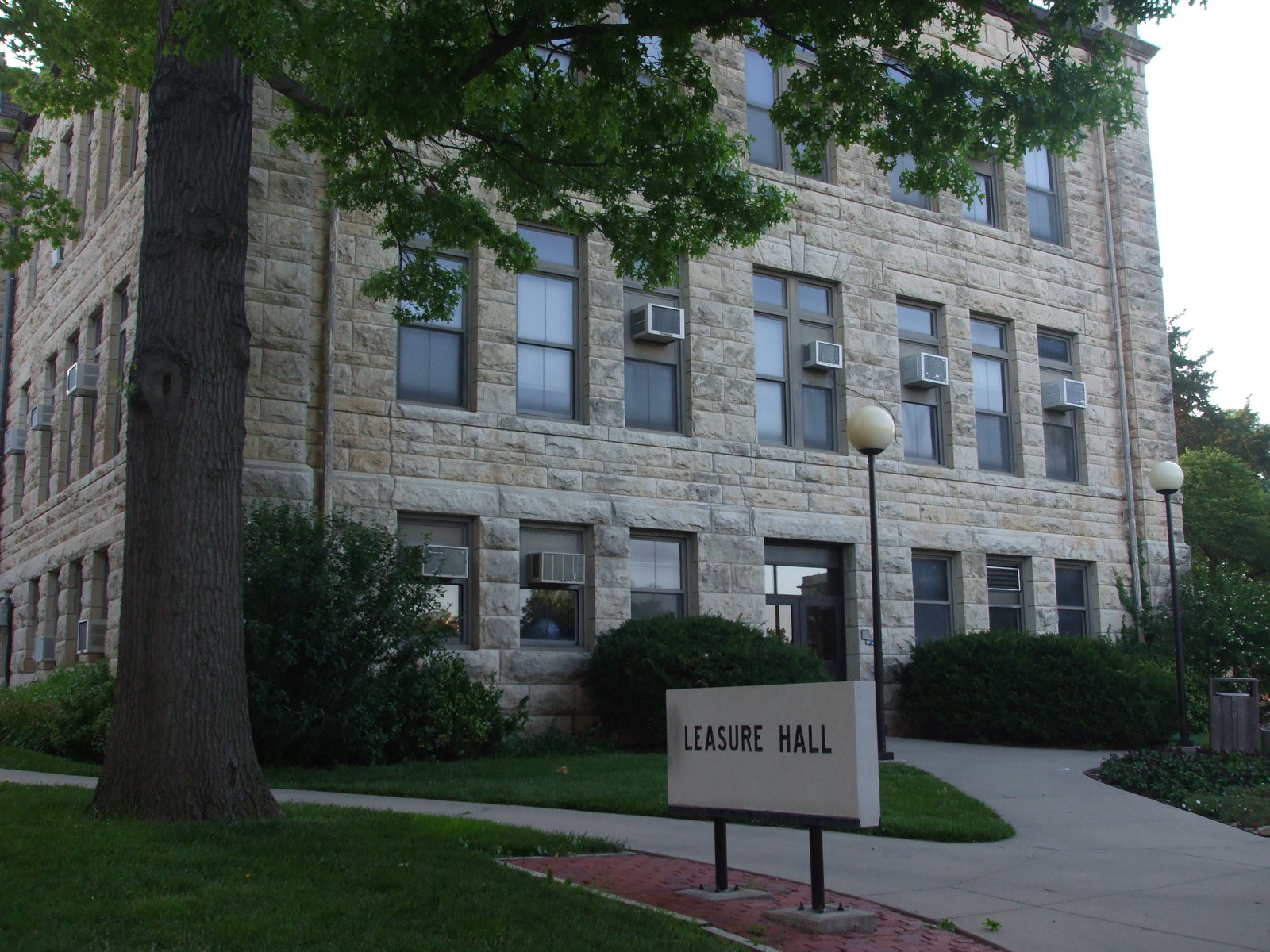 In the spring semester, after the two lawsuits were initially filed, the student government unanimously passed a resolution calling for the school to investigate assaults at fraternities.
"We had high hopes because we were thinking if all our students mobilized, surely our university general counsel was bound to listen to us," Emma Barnett, a senior and co-founder of WASV, told BuzzFeed News.
Instead, during a meeting with administrators in late April following the student government vote, Barnett said, the university's lawyers insisted the students didn't understand the sexual assault investigations policy.
The administration then tried to persuade students against releasing a video called "A Message from Concerned Students" articulating problems with Kansas State's policy. Emails reviewed by BuzzFeed News show one administrator criticized WASV activists for not praising the work school officials do to assist rape victims on campus, and upon learning that the group planned to release its video after requests not to, said, "I don't understand what you are trying to accomplish…[sic]." After the video was published online, an administrator said they thought additional meetings with the WASV's leaders would not be "helpful."
In the three-minute video, students shared criticism, but also hope that the policy will change. Similarly, student body president Jessica Van Ranken, and vice president Trenton Kennedy, each said this week that they support making a change in the policy, but also feel like Kansas State's administration is taking the issue seriously.
"I believe the university taking a strong stance against sexual violence, and I think that a strong policy is important to maintaining a commitment to a safe campus," Van Ranken said.
"What's best for students is a policy that will investigate sexual violence and protect students regardless of the location of the assault," Kennedy added.