A High Schooler Says Her School Called Her A "Drama Queen" When She Reported Harassment
One school district is accused of pushing harassment victims to attend an alternative school program designed for kids who are frequently suspended or have been arrested.
By her count, she told school officials at least 50 times that she was being harassed and threatened by the boy she'd dumped.

The girl, known in court papers as Jane Doe, broke up with her boyfriend, D., in April 2015 following an assault in which she says he hit and bit her. D. and his friends started harassing her in school — threatening her and calling her a "whore," "bitch," and "waste of human space," according to Doe. They went after her on Snapchat too, Doe said, so the messages would disappear after being read.
Doe said she turned to administrators at her Perkasie, Pennsylvania, public high school for help. But according to a federal lawsuit filed against the school district in August, officials accused Doe of lying about the abuse, called her "crazy" and "a misguided kid," and said that she was being a "drama queen."
"That feeling that he didn't get any discipline for what he did is still there, and I'm the one getting the discipline."
In March 2016, the assistant principal, Scott Hegen, gave Doe a choice, she said: Either "suck it up" and try to avoid D. at school, or enroll in an alternative education program called Twilight. Doe chose Twilight. She had six hours of schooling a week, which consisted mainly of her filling out packets, her suit says. Everyone was kept in one room and not allowed to roam the school campus. That's because Twilight is designed to help students who are frequently suspended, or at risk of dropping out, earn diplomas. It was never supposed to be the place where girls who are assaulted and harassed go to be safe.
"I felt different than the other kids," Doe, now 18, told BuzzFeed News. "I kind of felt like an outcast. I lost a lot of connections. It wasn't for the best. I got away from my ex, in a sense, but that feeling that he didn't get any discipline for what he did is still there, and I'm the one getting the discipline."
Two other federal lawsuits filed against the school district show that she wasn't the only one feeling that way. Officials at Doe's school, Pennridge High School, told both DarbiAnne Goodwin and Modupe Williams that if they weren't happy with how the school was dealing with their harassment complaints, they could go to Twilight, according to the suits. Doe and Goodwin discovered they had similar experiences after meeting at a support group for traumatized teens.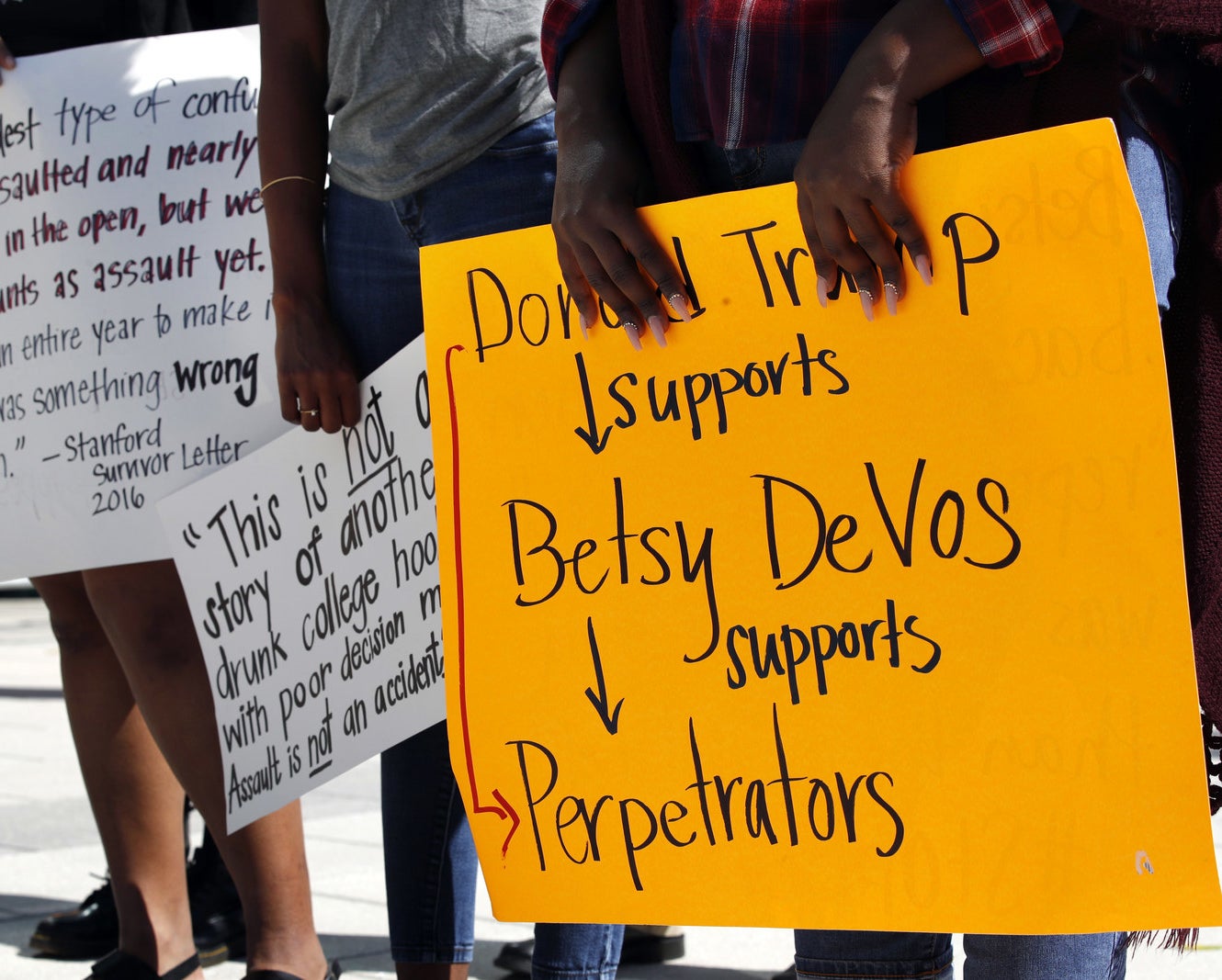 "I realized this is a bigger deal than I thought it was," Goodwin, now 18, told BuzzFeed News.
In each case, girls said they turned to school leaders — people they and their parents trusted — asking for help to make the harassment stop. The only thing that each girl wanted was to have a normal day at school. But the girls all say that the school forced each of them out of their classes. And according to advocates and attorneys, this isn't just a Pennridge High School problem; it's been happening around the country for years, and the US Department of Education under Betsy DeVos has said next to nothing about it.
DeVos has focused predominately on how colleges handle sexual assault and harassment cases, and whether campus investigations are fair, as she works on overhauling Title IX regulations. Her speech on Title IX last month used examples of collegiate cases and focused on how universities deal with them. A July summit on Title IX mostly invited people with higher ed perspectives. Goodwin, who attended a meeting during that summit, was one of the few exceptions. But victim advocates worry that if younger kids like her are left out of the conversation, then girls like Doe, Goodwin, and Williams will end up more vulnerable than they already are — pushed out of class while their harassers carry on like nothing happened.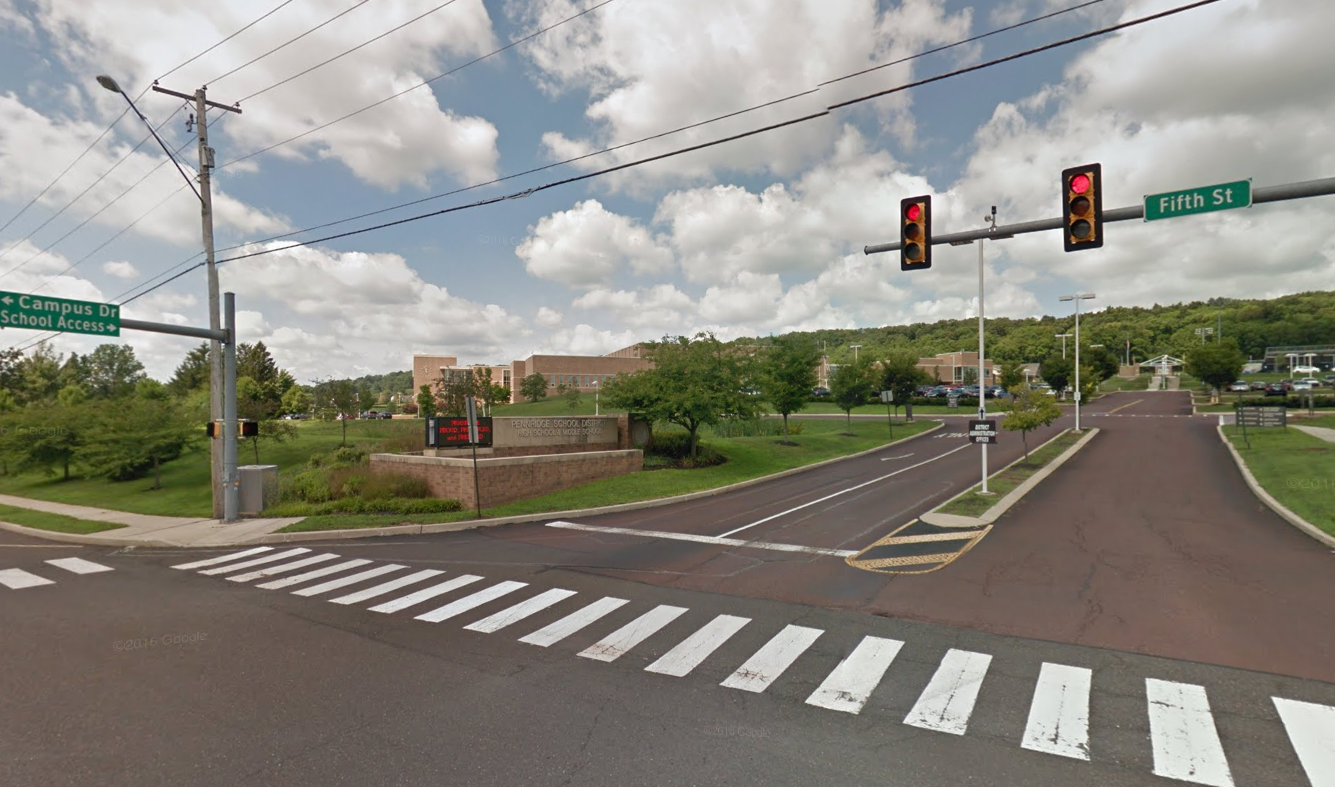 As the harassment of Doe picked up in fall 2015, the civil complaint states, she and her parents met with Pennridge administrators to see if they could make D. and his friends stop. Doe said she brought friends in to corroborate her harassment reports. The family took its concerns to the school superintendent's office, which kicked them back to Hegen, who said he'd "had enough" of Doe's complaints, the suit says. After D. tried to strike Doe in the hallway, according to the suit, Doe decided in spring 2016 to enroll in Twilight.

"We wanted to try to get him removed from the school, which turned into me getting removed from the school," Doe told BuzzFeed News. "I would come home and tell my grandmother all the time, 'I just want to have a normal high school year, I just want to finish out normally, I just want to fit in with everyone else, I don't want to be going through this.'"
"We wanted to try to get him removed from the school, which turned into me getting removed from the school."
In its first response to Doe's allegations, Pennridge said in court documents filed Tuesday that it conducted "reasonable" investigations into Doe's complaints, including looking into an allegation that D. "raised his hands to her and she flipped out." But the school also said it was not aware of D.'s alleged harassment. Responding to many of Doe's allegations, it said it lacks sufficient information to "form a belief as to the truth or falsity" of the claims, and it demanded "strict proof" at trial.
Pennridge further insisted in court papers that Hegen did not call Doe "crazy" or a "drama queen" and that Doe wanted to go to Twilight. "At no time has PSD exhibited a pattern and practice of punishing and harassing victims out of school," the school said.
Doe's suit alleges that Pennridge has pushed out harassment victims as far back as 2005. The school suggested in 2012 that Modupe Williams, who was 14 years old at the time, enroll in Twilight, transfer schools, or "consider hospitalization until she feels she could cope with the students at Pennridge," according to a suit Williams filed two years ago alleging sexual and racial harassment.
White classmates telephoned Williams — the only black girl in her grade — multiple times at home, according to the lawsuit, and one said he wanted her to "blow him," called her a "bitch" and "nigger," and said, "You know us niggers like to fuck in the ass, right?" Williams' mom called the police, who identified the three classmates, and found that some of the calls occurred during school hours and that two students joked about it at school, the civil complaint states.
Students started taunting Williams for reporting the harassment to police, who arrested the alleged callers. According to the complaint, one later said to Williams, "How fucking drunk were your parents when they named you 'Modupe,'" which is a Nigerian name. In a court document, the school said, "While this comment may have been insulting to [Williams], there are no racist or sexist connotations that can be gleaned from the comment." The school district also denied that any administrators suggested hospitalization for Williams. The court refused to dismiss the discrimination claims against the district, and the case has yet to be resolved.
The school district declined to talk to BuzzFeed News, as did Hegen and the school principal, Gina DeBona.
In Goodwin's and Williams' cases, it argued in court that it's not legally responsible, partly because some of the alleged harassment occurred off campus.
The National Women's Law Center, a nonprofit representing the plaintiffs, disagreed.
"You don't leave all of your fears and anxieties about your classmates and your harassment off campus at the door."
"It's intuitive to anyone who has gone to school that you don't leave all of your fears and anxieties about your classmates and your harassment off campus at the door," said Alexandra Brodsky, an NWLC lawyer working on the cases. "The school really shirked its responsibilities by placing an arbitrary boundary around their responsibility."
The Education Department's Office for Civil Rights has sent mixed signals on what schools should do about off-campus sexual harassment and assault. Last year, the Obama administration said in court that schools must respond to reports of off-campus incidents. In March, the civil rights office ordered a California school district to investigate off-campus sexual misconduct. But in new interim guidance issued by the Trump administration in September, the department pointed to Bush-era decisions that said schools did not have to address off-campus incidents that do not occur during a school program or activity.
Goodwin said she was raped off-campus by an older student in March 2015, when she was 15 years old, and reported it to police. Then, according to a suit she filed this year, she went to Hegen. Hegen allegedly said there was nothing he could do since the assailant had not been convicted and the incident took place off campus. Her assailant's friends then began harassing Goodwin at school for reporting the assault, she said. In one text message she received, which BuzzFeed News reviewed, a classmate identified as B. said Goodwin should be "jumped" because she "needs to learn her place."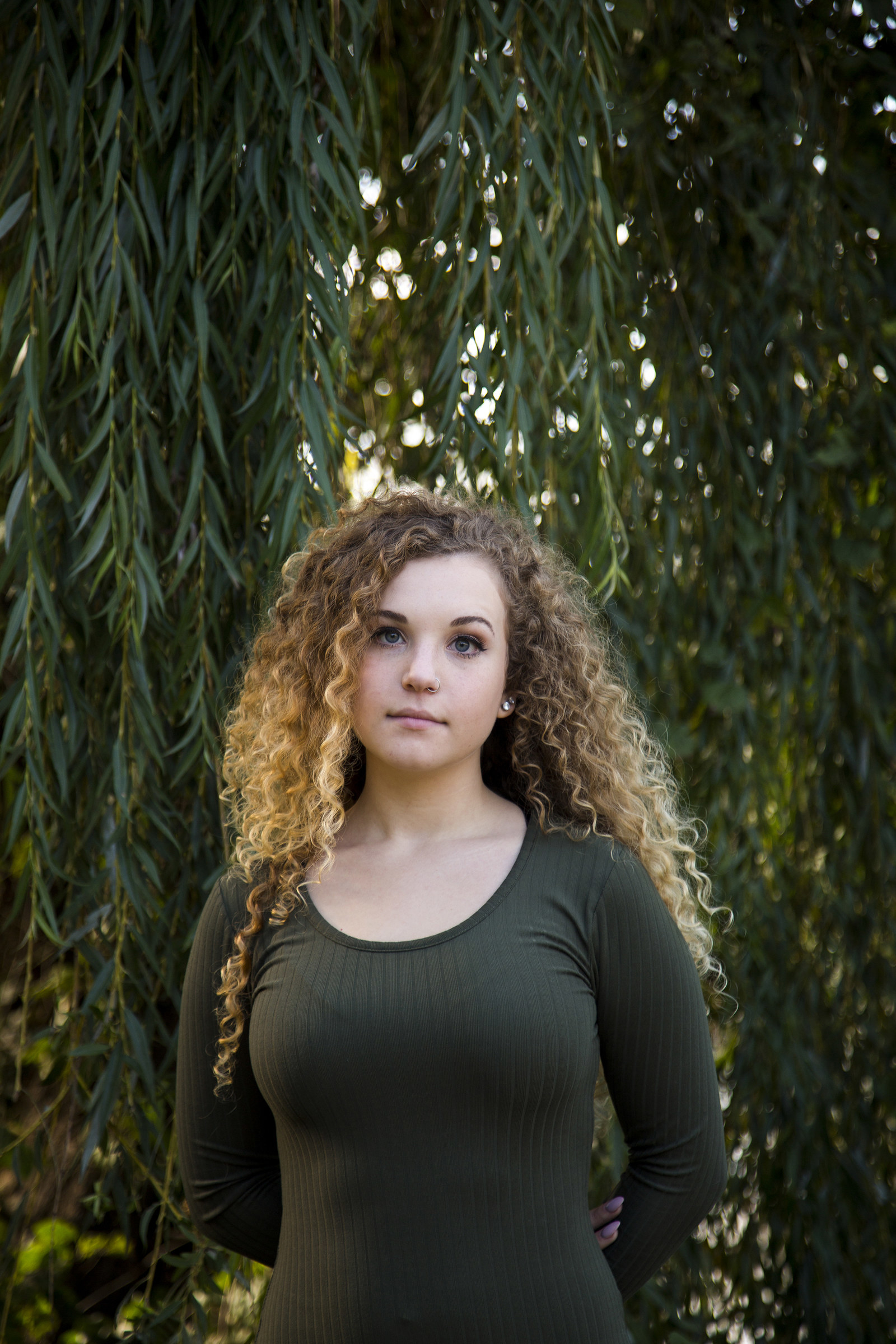 "It couldn't have been any clearer I did not feel safe," Goodwin told BuzzFeed News, recalling that she frequently came into the administrative offices hysterically crying.
One of her alleged assailant's friends, C., became a particular problem, Goodwin said. C. texted her asking to "hang out" on the one-year anniversary of the alleged assault, according to Goodwin's lawsuit. C. also called her a "fucking bitch" at school, and in April 2016 shoved her in the hallway, according to the suit. The school principal, Gina DeBona, arranged a meeting between C. and Goodwin. During that meeting, Goodwin's suit says, C. insisted he would never hurt her, and then DeBona said that the meeting "has been a big waste of time" because Goodwin was "in no danger."
"We tried to work with you. We tried to work to make sure that this will not happen to others. Sadly we failed."
"My heart is broken," Goodwin's mother wrote in an email to school district officials after the meeting, according to a copy reviewed by BuzzFeed News. "Saddened that those that I trusted to protect my daughter, looked at HER as wasting their time...leaving her feeling like SHE is the problem. We tried to work with you. We tried to work to make sure that this will not happen to others. Sadly we failed."
Goodwin said she opted for homeschooling instead of Hegen's suggestion she turn to the Twilight program, until her harassers had graduated. "I never felt like they were actually listening to me or that they actually had any concern about me," Goodwin told BuzzFeed News.
In court, the district argued its actions in Goodwin's case were "reasonable," that it responded to inquiries from Goodwin, but "the steps taken by the school do not meet with the approval of plaintiff or her mother. It is equally apparent that nothing short of expulsion would be found acceptable to them."
The cases at Pennridge, Brodsky said, "unfortunately reflect dangerous patterns across the country."

The Education Department found in 2012 that a Texas school violated Title IX by placing a girl who reported she was raped in a disciplinary program with her attacker. But similar cases have popped up since. Schools in New York City and Georgia have suspended girls who reported being forced to perform oral sex on male classmates, for engaging in sexual acts on campus.
At a congressional town hall meeting with several hundred people on May 8, Rep. Debbie Dingell, a Michigan Democrat, was surprised that school sexual assault was one of the two biggest issues — along with opioid abuse — that concerned constituents. "It's the town hall that sticks in my head more than any of them," she said.
Rep. Debbie Dingell, a Michigan Democrat, was surprised that school sexual assault was one of the two biggest issues — along with opioid abuse — that concerned constituents.
One school in Lansing, Michigan, suspended a girl for "lewd behavior" after she was sexually assaulted in the school stairwell. In Warren, Michigan, another girl said she reported a sexual assault and was kicked out of school for leaving campus while her perpetrator stayed. Things got so bad for a girl in Benton Harbor, Michigan, according to a lawsuit, that the family depleted its savings to move to a new city and new school district after a boy sexually assaulted her and shared video of it with classmates.
"I did not go looking for this — the high school victims found me," Dingell told BuzzFeed News.
In June, Dingell and Republican Ryan Costello of Pennsylvania organized a bipartisan plea to Betsy DeVos to keep 2011 Title IX guidance in place because it was "vital" to helping K-12 schools specifically understand their obligations. Dingell said she and Costello are discussing next steps in Congress.
"We have to do this balance of protecting the victim and protecting due process," Dingell said. "But I think the Department of Education needs to make sure in anything they are doing that they are not sending us a back to a time when victims are feeling like they've done something wrong."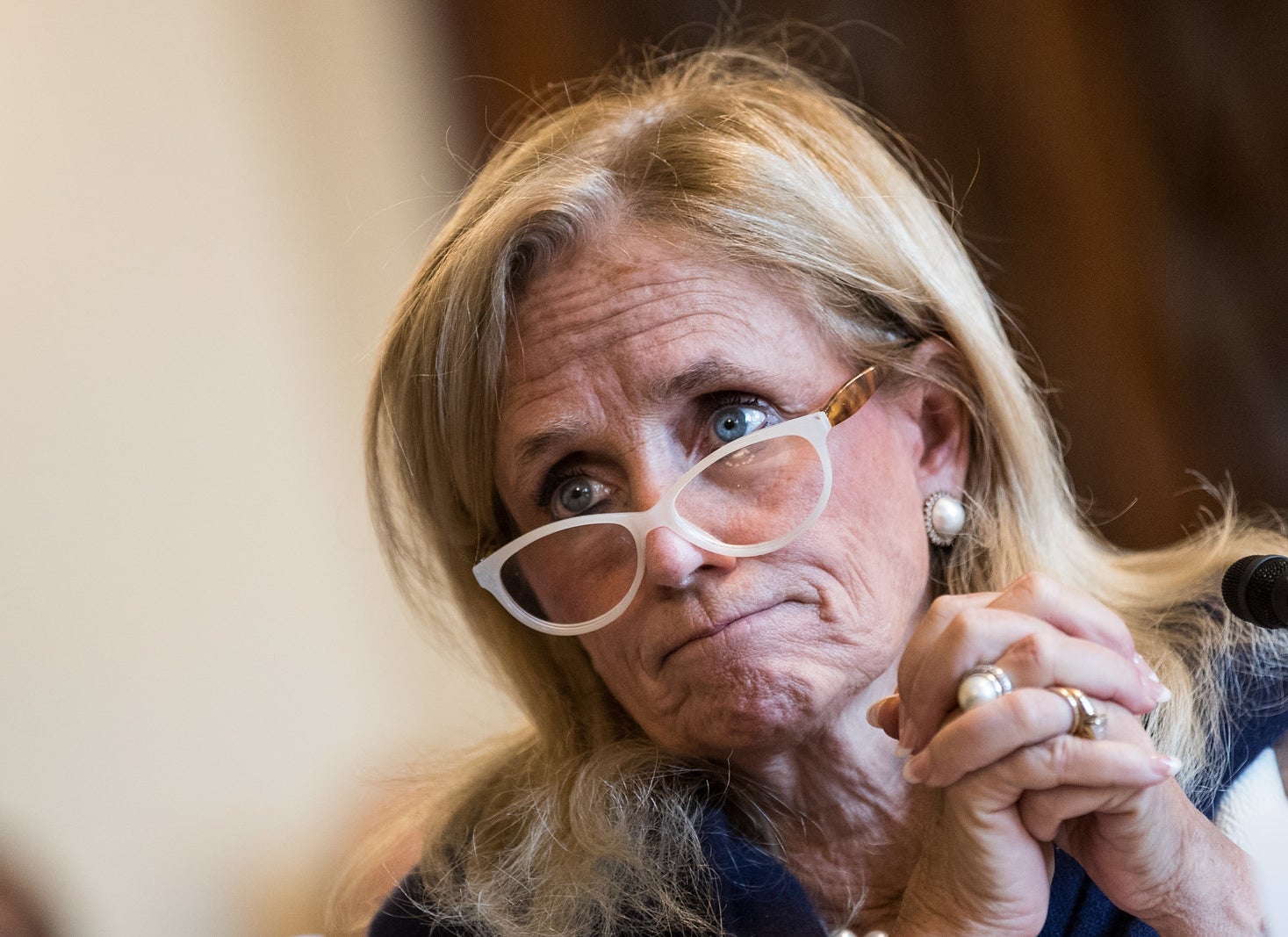 Senior Education Department officials told BuzzFeed News that "both the secretary and the Office for Civil Rights has met with a wide range of stakeholders on these issues," and "all of that input along the way has gone into an evaluation as to what is needed in this interim period."
While some victims rights groups told BuzzFeed News they raised concerns about Title IX in the K-12 context during meetings with Candice Jackson, acting head of the Education Department's Office for Civil Rights — and that she seemed appalled at descriptions of how some victims were treated — there is little indication that Jackson has spent much time time speaking with elementary and secondary school groups. A copy of her work schedule, obtained by BuzzFeed News through a Freedom of Information Act request, shows that between April 10 and Sept. 15, Jackson held at least 70 meetings with people outside the government working on Title IX policy. About half were with university officials and lawyers, and the other half were with advocates for accused students and for victims.
"We have to do this balance of protecting the victim and protecting due process."
"To say that there is a lack of focus on K-12 Title IX issues would be false," a department official told BuzzFeed News. The official said Jackson held phone conferences with the National School Board Association and its Council of School Attorneys, though those did not appear on Jackson's work schedule.
The department also held a K-12 listening session this month, the official said, and promised more in the future. Jackson has already participated in two listening sessions on due process, multiple sessions with university attorneys, and one focused on Harvard's Title IX process.
The department "probably needs to take more time listening to the issues of K through 12 victims as well," Dingell said.
Some states are forging ahead on legislative efforts to ensure K-12 schools properly deal with sexual misconduct to fill what they see as a possible vacuum in federal oversight.

"We can't have our children living in fear," said Vincent Hughes, a Democratic state senator in Pennsylvania. "Whether they be on college campuses, or in grade school and high school, we can't have that — we just can't have that. They won't learn."
"We can't have our children living in fear."
Hughes is sponsoring legislation that would ramp up state oversight of how schools comply with federal laws and regulations on sexual assault and harassment. The state needs to do more, Hughes said, especially if there is less guidance on the federal level.
California recently passed legislation extending new protections to K-12 students who are sexually assaulted. Among other things, the new bill, which is awaiting the governor's signature, would require schools to investigate complaints from students whether the alleged harassment occurred on or off campus.
K-12 school districts vary greatly on whether they're up to speed on their Title IX duties, and some aren't even aware the law applies to them. "Often times we have to remind schools of that, because they'll say, 'Oh, that's a college issue isn't it?'" one consultant who advises schools on these issues told BuzzFeed News.
In August 2015, Goodwin's mother asked Hegen, the assistant principal, for the name of the Title IX coordinator at Pennridge, according to her lawsuit. He didn't know who the person was or what exactly their duties were, the suit says.
"It is their job to know the law," said Brodsky, of the NWLC. "It is inexcusable that they didn't." ●