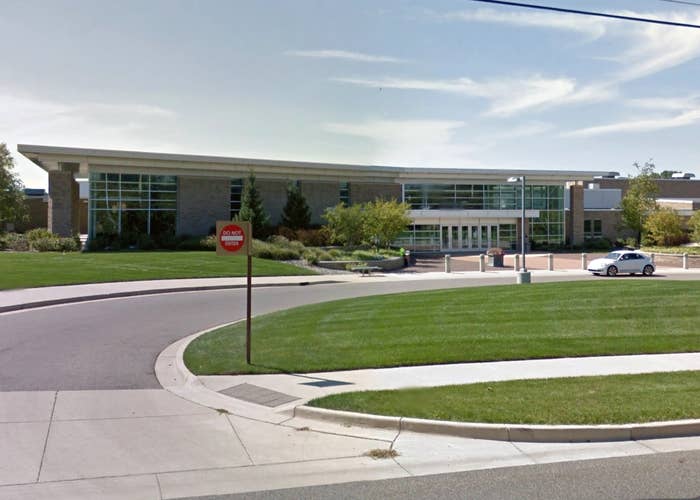 A private Christian high school is accused of violating Title IX by making special efforts to accommodate a male student convicted of sexually assaulting a 15-year-old classmate.
A federal lawsuit filed Tuesday accuses Holland Christian High School, in Holland, Michigan, of failing to take action to punish the assailant, Bryce Joel Deroo, now 18, and of refusing to help the girl. The school's most famous alumnus is Education Secretary Betsy DeVos.
One of the first tests for the lawsuit, filed on behalf of a plaintiff identified as Jane Doe, will likely be whether Title IX applies to the private religious school. The suit contends that because Holland Christian accepts federal funding from the US Department of Agriculture for a school lunch program, it is subject to Title IX, the federal gender equity law.
Deroo, who was named in local media coverage about the case but who is referred to as BJD in the suit, was accused of sexually assaulting a girl he dated in early 2016. Deroo allegedly confessed to the assault in a text message and referred to the encounter as "rape," according to the suit. He pleaded guilty to third-degree criminal sexual conduct on Dec. 6, 2016.
"Holland Christian chose to accommodate the rapist rather than the victim."
Rather than kick Deroo out of the private school, the lawsuit says Holland Christian sent teachers home to tutor Deroo. Several staff members wrote to the judge on Deroo's behalf, asking for leniency for the "good kid." It seemed to work; the judge gave Deroo three years probation and allowed him to graduate with his class, participate in school activities, and have his record wiped clean if he successfully completes his sentencing requirements. Deroo was also ordered to complete 60 hours of community service.
The girl's parents emailed school board members and complained that campus administrators were not taking steps to punish Deroo. The board president said it would not interfere and was leaving decisions up to the principal, Darryl De Ruiter, and the school superintendent, Daniel Meester. According to the suit, De Ruiter dismissed the reported rape as "underaged sex" and told the parents that both students were being treated equally.
But the suit says this wasn't the case and that "Holland Christian chose to accommodate the rapist rather than the victim."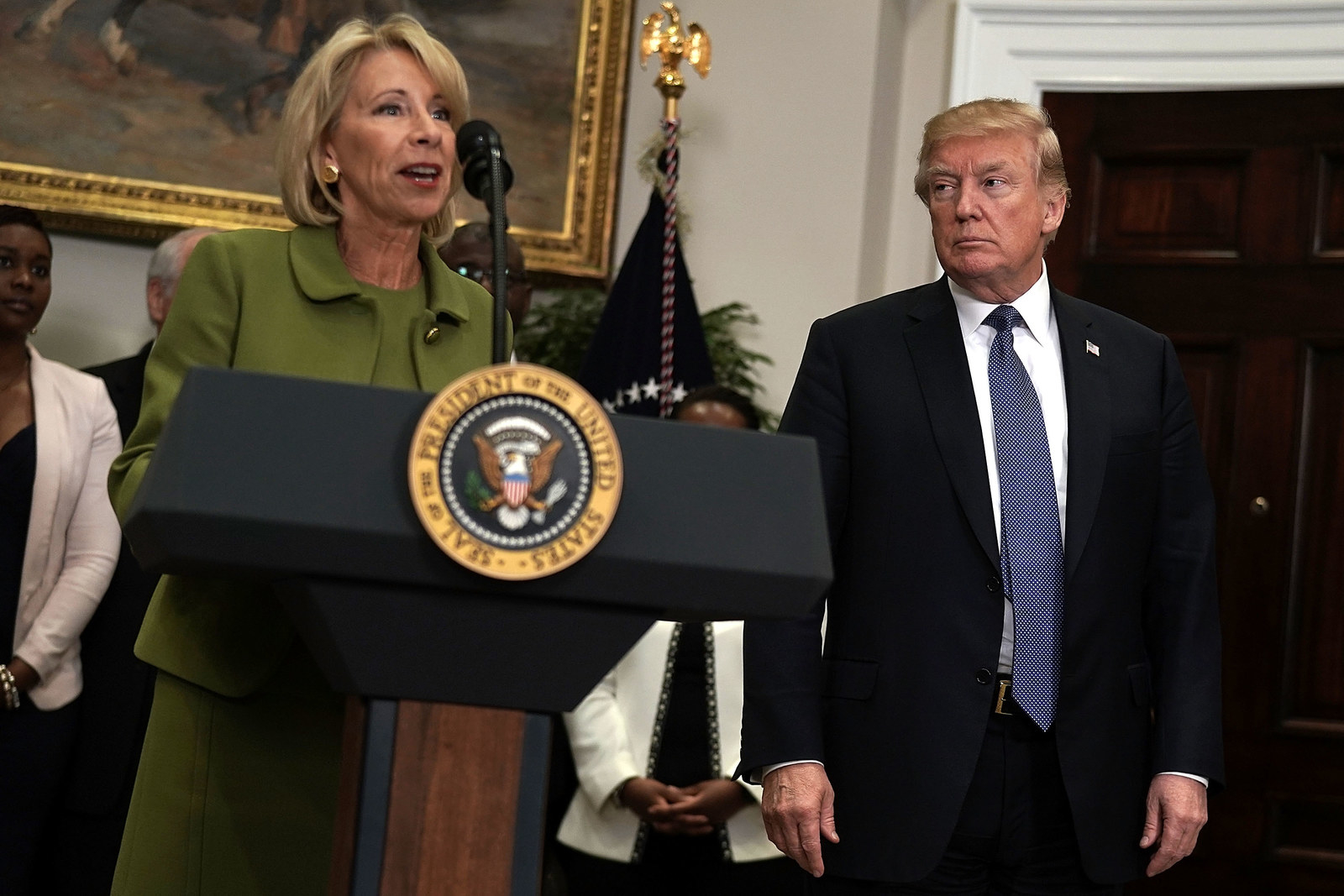 Among other things, the lawsuit says the school denied the parents' request that the girl be excused from a required choir class, in which Deroo also was enrolled, to ensure she didn't have to see him there. But the suit says the school offered later to let Deroo out of the class.
After Deroo's sentencing, the victim's mother sent an email to female members of a singing group called Living Hope to let them know he'd been convicted of sexual assault and that Holland Christian continued to allow him on campus. "Some parents of Living Hope members were outraged that they had not been notified of BJD's criminal conduct and that he had not been suspended or expelled and was allowed to participate in Living Hope," the suit states.
In a statement to BuzzFeed News, Holland Christian said, "We are reviewing the suit with our attorneys and are taking steps to actively defend the school."
DeVos graduated from Holland Christian in 1975. Tuition at the private high school, which has fewer than 1,000 students, is $8,913 a year. DeVos's brother, Erik Prince, also attended the school, as did Minnesota Vikings quarterback Kirk Cousins and the US ambassador to the Netherlands, Pete Hoekstra.

Under DeVos's leadership, the Education Department is working on overhauling Title IX regulations regarding how schools deal with sexual misconduct.
DeVos's connection to religious schools like Holland Christian, to which her family has donated at least $458,000 to since 1999, became the subject of scrutiny upon her nomination to become Education Secretary as people tried to understand her worldview. DeVos was best known prior to her role in the Trump administration as a billionaire backer of private schools and religious causes. At Holland Christian, students go to chapel three times a week, and there are no school-sponsored dances. While DeVos was a junior, her parents began a tradition of throwing dances off campus, according to the New York Times.