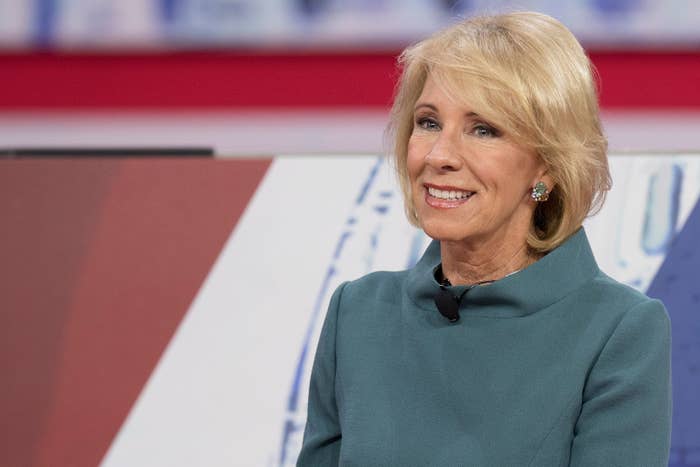 On Oct. 31, 2016, a woman told University of Utah police that a man in a Halloween mask had forced her at gunpoint into the backseat of her own car on the Salt Lake City campus and raped her. The school issued an emergency text message alert, but it waited two and a half hours to send it, and the warning didn't mention the gun — potential violations of a federal campus safety law known as the Clery Act.
But nearly 18 months later, the US Department of Education has yet to notify the school that it may have been in breach of the law, despite assuring two women in writing who'd complained about the university's response that it was going to conduct an "intervention." In fact, BuzzFeed News found that in at least 18 letters sent in August 2017, the Education Department made similar promises to people who had filed complaints against colleges but did not let the schools know they were under review.
"I'm honestly speechless," Harley Lennon, one of the two University of Utah graduates who complained about the school, told BuzzFeed News. "The US Department of Education misled us to believe that our complaint was being addressed and taken seriously when we received that letter."
The University of Utah said it has had "no contact from Department of Education on this." The lapse suggests confusion in a department that has come under scrutiny on campus safety issues since the Trump administration put the Education Department under the rule of Betsy DeVos. DeVos is heading a commission on school safety and held roundtable discussions on the topic Wednesday. The department also is preparing for an overhaul of Title IX regulations dealing with schools' handling of sexual misconduct. But how the department under DeVos will enforce the Clery Act, which closely deals with both issues, has gotten virtually no scrutiny.
"It's a slap in the face and further demonstrates our government's lack of concern and commitment to address campus sexual assault."
The Clery Act requires higher education institutions to track and disclose crimes reported on campus, to send emergency alerts in the instance of a threat like an active shooter, and to provide several basic rights to students involved in sexual assault cases. Students cannot sue a university for violating the Clery Act, but the Department of Education can look into possible violations and fine a school up to $55,000 for each one it discovers.
A senior Education Department official defended its handling of the 18 cases and said all had been "thoroughly reviewed" for possible Clery violations, though some reviews may have been done without informing the colleges. The official said the department "takes extraordinary measures to protect the anonymity of the complainant," so schools will not always know there has been a complaint filed against them. The official said some of the colleges with "shortcomings" had addressed their problems but would not say how many, and added that the department cannot disclose whether more intensive Clery investigations are planned.
"I've done this for many years and I've not seen this before," said Hayley Hanson, a Missouri-based lawyer who frequently works with colleges on Clery compliance with Husch Blackwell LLP. "I would assume the school would like to know before they receive a fine."
Lennon and a fellow Utah grad, Jenny Larsen, who still live in Salt Lake City, formally complained to the Education Department several months following the reported Halloween attack after they say the school brushed off their complaints. They say the school's delayed response to the reported rape and its failure to include the allegation that the man had a gun put the campus and community at risk. "The school also did not update their crime log to include this incident, making it feel to us that they were either acting irresponsibly or trying to hide the incident," said Larsen. No suspect was ever identified.
The Department of Education told Larsen and Lennon in an August 2017 letter that it found "potentially serious shortcomings" in the university's compliance with the Clery Act, and it promised an "appropriate intervention." The university contacted the department in August for more information after learning about the letter in local media. A Utah spokesman told BuzzFeed News this week that the university had never heard back, but noted it enhanced its campus safety efforts over the past year.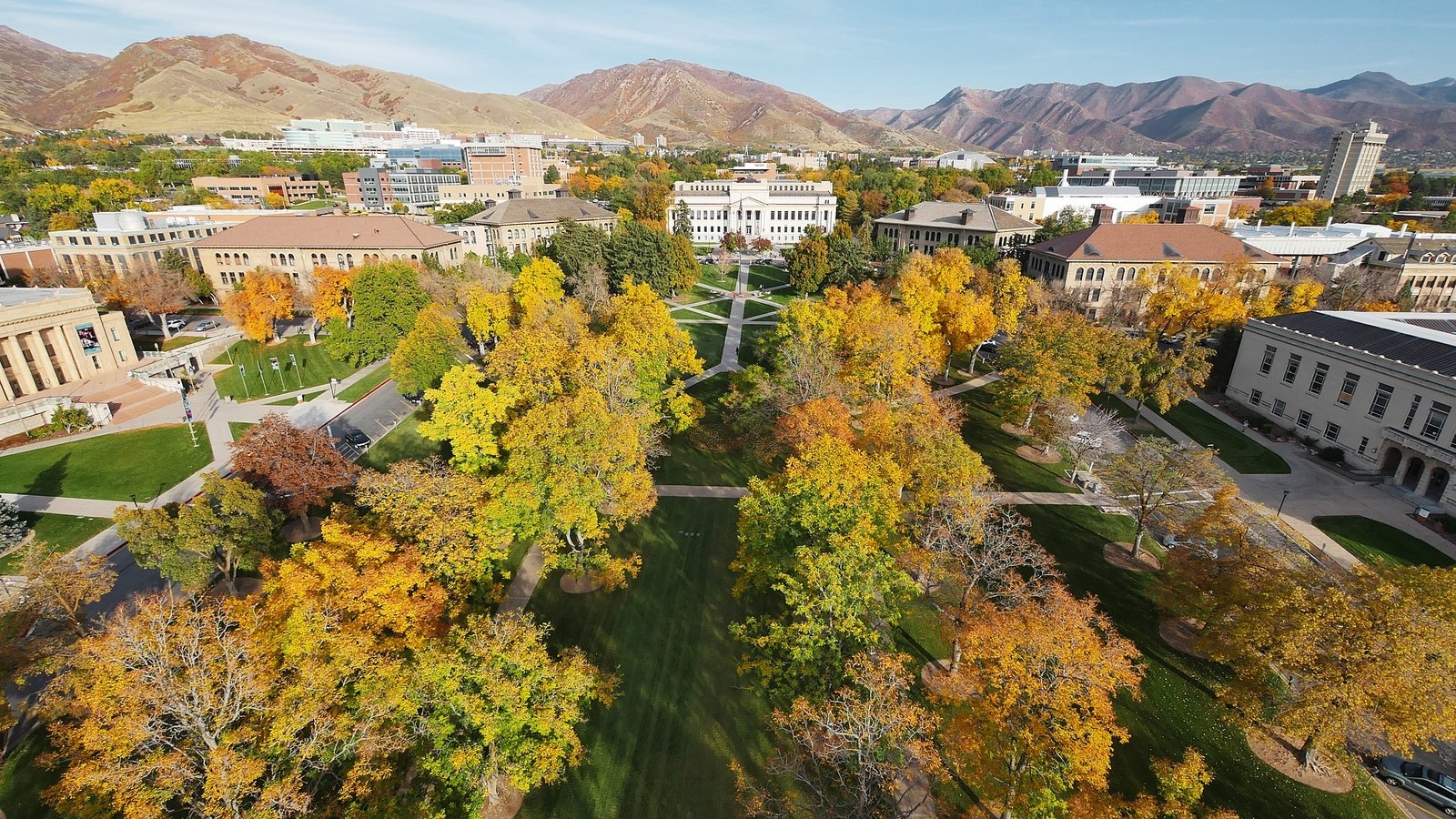 The schools with "shortcomings" in compliance with federal law ranged from coast to coast, from elite universities and flagship campuses to liberal arts colleges and a for-profit school: Stanford University, Old Dominion University, Longwood University, the University of Richmond, Skidmore College, Southern Arkansas University, Texas A&M International University, the University of Illinois at Chicago, the University of Oklahoma, Washington University in St. Louis (which had two complaints against it), Bellevue College, Clark University, the College of St. Scholastica, Dakota County Technical College, the University of Hartford, and Kaplan College Fresno (now known as Brightwood College).
According to the documents, obtained by BuzzFeed News through a Freedom of Information Act request, the department said it would require the schools to take specific steps and "work with Division officials on appropriate improvements and reforms to help ensure that future violations do not occur." But when asked for comment, none of the schools said they were aware of those August 2017 letters. After being contacted by BuzzFeed News, two called their state government offices to inquire about the letters, some assumed there was a mistake, and others called it "very strange and totally uncharacteristic" of the Education Department.
The department's office of Federal Student Aid checks whether colleges are following the Clery Act. Last year it fined 10 colleges a collective $797,000 for issues like underreporting crimes and failing to post mandatory policies. The FSA office's leadership has changed hands multiple times under DeVos — starting last May with the high-profile resignation of James Runcie over a dispute with DeVos — and many top positions throughout the department are still vacant.
According to an internal email obtained by BuzzFeed News through a FOIA request, it's clear that some department staff knew that some schools under review hadn't been informed of this. "Many of the [colleges] at issue likely had no idea that our Division was even looking at them," a department official wrote in December, explaining the letters were sent as they tried to clear out a backlog of complaints. The department also sent letters in August clearing 24 colleges that had been under review for possible Clery Act violations.
The people who filed complaints are worried that nothing is being done, months after their concerns were validated.
"It's a slap in the face and further demonstrates our government's lack of concern and commitment to address campus sexual assault," Lennon said.
The department said in one case at Old Dominion University — where a woman said that campus police interrogated her for nearly eight hours without food or bathroom breaks after she reported being raped — that federal officials found "certain serious shortcomings" in the school's campus safety operations. But the Virginia-based university told BuzzFeed News it still hasn't heard from the Education Department.
The woman who filed the Clery complaint against Old Dominion University, and asked to remain anonymous, told BuzzFeed News "it is pretty disappointing" the department isn't working with the university to fix the problems. "Every day that goes by there is a real risk of future victimization for students on campus," she said.