A lawyer closely allied with women who accused Bill Clinton of sexual misconduct told the Trump administration that billionaire venture capitalist Peter Thiel was among those who backed her for a top civil rights job.
Candice Jackson was appointed as the acting head of the US Department of Education's Office for Civil Rights in April 2017. In that role, Jackson has changed how schools deal with sexual assault cases, stopped investigating complaints transgender students were denied access to restrooms matching their gender identity, and may soon overhaul policy addressing racial disparities in school discipline.
This is Jackson's first job in government; she was previously a lawyer and author. She applied to be the assistant secretary for civil rights, who leads the Education Department's work addressing discrimination in schools. She was ultimately picked for the number two position as deputy assistant secretary instead. Her cover letter, résumé, and email correspondence with Education Secretary Betsy DeVos's deputies — obtained by BuzzFeed News through a Freedom of Information Act request — show how she secured a place in the department with the help of powerful figures in the conservative world.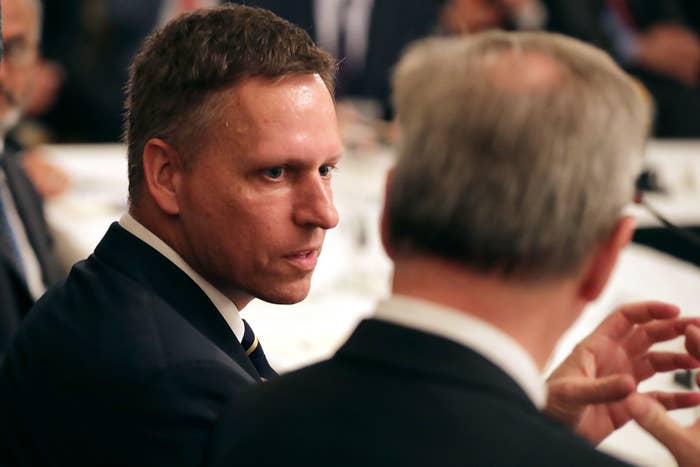 In one such email, Jackson said she was formally recommended to the civil rights post by Peter Thiel, the PayPal cofounder who backed Donald Trump's presidential bid and famously financed the lawsuit that brought down Gawker. When Jackson attended Stanford University in the mid-'90s, she wrote for the Stanford Review, the conservative publication Thiel founded in 1987. Several Review alumni have gone on to work for the Trump administration. A representative for Thiel did not respond to requests for comment.
Thiel's wasn't the only endorsement Jackson mentioned in the application process. "I have excellent recommendations from notable conservatives like David Horowitz, Dinesh D'Souza, and Sean Hannity, each of whom tells me they have specifically reached out to Kellyanne Conway or Steve Bannon to recommend me," Jackson asserted in the email. (Through a Fox News spokesperson, Hannity said he has no recollection of this. D'Souza did not reply to a request for comment.) A separate email shows that Don Benton, a Washington state senator who was briefly a Trump White House adviser before taking charge of the US draft system, had helped pass along Jackson's application.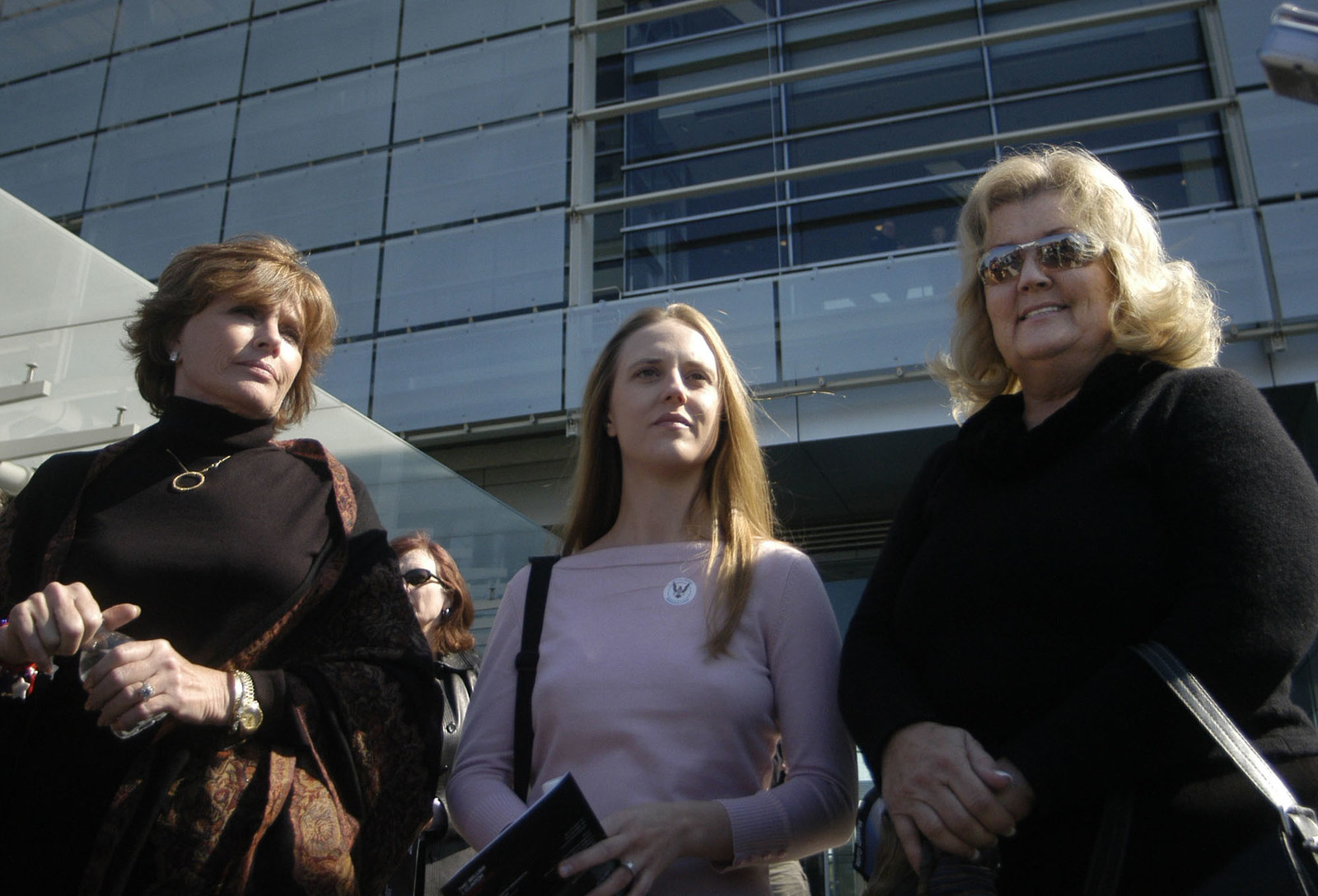 In her cover letter, Jackson wrote that she graduated with honors from Stanford University at age 20 in 1998, and managed her dad's congressional campaign that year. "Although my father's congressional bid was unsuccessful, receiving endorsement from David Horowitz was a highlight of that experience," she wrote. "David Horowitz is a longtime friend of my brothers Jonathan Jackson and Richard Lee Jackson, who allied with Mr. Horowitz's Conservatives In Hollywood consortium for many years."
Horowitz is a prolific writer who is well-known in conservative circles. In the '90s, Horowitz started a magazine dedicated to exposing the "the gulag" of the politically correct college campuses, fought against affirmative action, and steadily gained influence among key Republicans and conservative think tanks. Other key Trump administration officials, like White House adviser Stephen Miller, Jeff Sessions, and Steve Bannon, have long admired and worked with Horowitz. He has made a number of controversial statements, and his speeches on college campuses attract protests by students who denounce him as "racist." Horowitz told BuzzFeed News that he hoped the Trump administration, and Jackson in particular, would help stop what he sees as a purge of conservative thought on campuses.
"I knew [Jackson] would be a ferocious defender of the First Amendment, which has been obliterated on our college campuses," Horowitz told BuzzFeed News. "She's always been interested in civil rights — I've known her for very long time so she probably contacted me and said she was looking for a position, and I thought she'd be terrific for that reason."
In her cover letter, Jackson also discussed her work in the 2016 campaign, and said she believed her efforts undercut allegations of sexual misconduct leveled against Trump that year. Jackson said highlights of her election efforts included accompanying Kathy Shelton, a rape victim whose assailant was represented by Hillary Clinton in the 1970s, to the second presidential debate, where they were joined by "my longtime friends Juanita Broaddrick, Kathleen Willey, and Paula Jones," who accused Bill Clinton of sexual assault. She said she arranged media interviews for Shelton, and also shot ads with Shelton in Arkansas "at the direct request of the Trump campaign." She wanted to confront Hillary Clinton "on her hypocrisy as a 'champion for women and children,'" Jackson continued. She additionally referred to Alex Jones, the conspiracy theorist who has claimed the Sandy Hook Elementary School massacre was a hoax, as a "media mogul" who worked with her in that effort.
"At a minimum, strategically, that message helped neutralize the bogus, manufactured lies about President Trump's treatment of women," Jackson wrote. She believed it "contributed to the Trump campaign's better-than-predicted success with female voters."

Jackson wrote a book in 2005 about Bill Clinton's accusers, published by a company started by Norman Book, who cofounded the Stanford Review with Thiel, and Eric Jackson, who was editor-in-chief of the Review when Jackson was on staff. Jackson toured the Clinton Presidential Library that year with Broaddrick and Wiley in an event paid for by the publishers. She started working to make the women's stories a focal point of the presidential election starting in spring 2016. And Hannity used his prominent perch at Fox News and on radio to help, holding interviews with the women that sometimes included Jackson.
Jackson did not respond to request for comment for this story.

More than 50 congressional Democrats demanded in 2017 that DeVos fire Jackson over comments suggesting that a majority of campus rape cases were actually instances of regret — which Jackson apologized for publicly and in private meetings with survivors — and for meeting with men's rights activists. Advocacy groups have cited those instances in a federal lawsuit accusing the department of gender bias against female sexual assault victims. The suit seeks to have Title IX guidance put in place by Jackson scrapped.
Kenneth Marcus, who previously served as assistant secretary for civil rights during the George W. Bush administration, is currently awaiting Senate confirmation for the same position. Jackson will remain the acting assistant secretary until the Senate confirms Marcus.
UPDATE
Jackson accompanied Shelton to the second presidential debate, where they were joined by three women who accused Bill Clinton of sexual assault. An earlier version of this story mischaracterized their relationship.