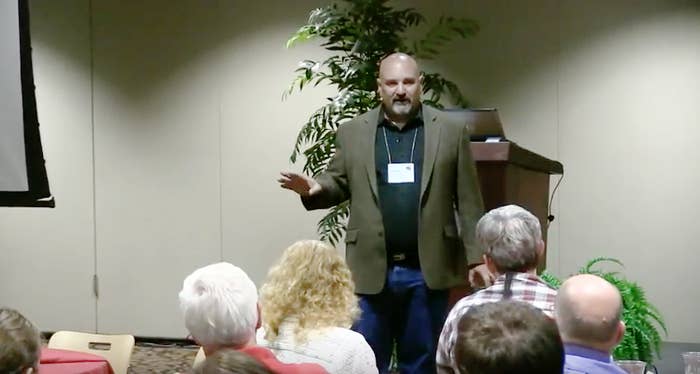 An astronomy professor who was outed as a sexual harasser on the floor of Congress has sued the university that investigated him and a woman who leaked information about his long-secret case, saying they wrecked his once-promising future.
At a time when colleges are facing accusations they protect star faculty at the expense of victims, the professor, Timothy Slater, is seeking millions of dollars to punish those who let his case go public. Slater has filed two separate lawsuits: one targeting the University of Arizona, and the other against a fellow astronomer, Pamela Gay, who leaked a copy of the university's 2005 report from its investigation into Slater. Although the investigation took place more than a decade ago, he didn't sue until Rep. Jackie Speier last year detailed his case on the House floor in a speech about gender discrimination and harassment in the sciences.
Both cases are working their way through separate courts. Slater, 49, who was a tenured professor at the University of Arizona, now teaches at the University of Wyoming. In his lawsuit against the University of Arizona, Slater said he has published more than 100 peer-reviewed articles, authored or co-authored 13 books, and been awarded nearly $30 million in federal grants and contracts to support his research.
"He is also widely recognized for helping more women earn Ph.D.'s in astronomy and astronomy education — a largely male dominated field — than any other professor in his age group," the complaint states.
But that's not what lawmakers heard about Slater in January 2016, when Speier, a Democrat from California, detailed what she called "lurid and disturbing" accusations made against him when he was at the University of Arizona in Tucson. Slater became the focus of a University of Arizona investigation in 2004 after several people told school officials about "sexually-charged and retaliatory conduct" in the astronomy department, according to a court filing. While three people interviewed by the university said they never experienced harassment by Slater, the investigation concluded in 2005 that Slater violated the sexual harassment policy because he, as the school put it in a court filing, "conducted himself in a sexual manner."
"This report was sealed for over a decade while Dr. Slater went on with his career," Speier said on the House floor in January 2016, before she read from it. "His example shows why so few women continue careers in science and engineering."
Speier said that one female grad student her office spoke with said she had to go to a strip club to discuss her academics with Slater.
"Students enter astronomy to study the stars, not to study the professor's sex life," Speier said.
Speier also published the university's report detailing the allegations against Slater on her Congressional website.
Slater filed suit in November for an unspecified amount against the Arizona Board of Regents, which controls the University of Arizona, for defamation and for violation of the state's open records law for releasing the report in the first place. Slater and his wife, Stephanie, also filed suit that month for over $33 million against Gay in Illinois for leaking a copy of the report to journalists and to Speier's office.
The report's release made it "impossible" for him to advance in his career to become a highly-paid university vice president, Slater claims in his Arizona suit. Further, he alleges, his speaking engagements are drying up, colleagues and grad students no longer want to work with him on research, and a high-ranking NASA official told Slater that because of the report's release, future grant requests will probably be denied.
While Slater acknowledges he violated the school's policy over a decade ago, it was limited to permitting a crude and crass workplace, and he insists the report is full of false accusations, the lawsuit against the University of Arizona says. After concluding its investigation, the university ordered Slater to take part in sexual harassment sensitivity training, but he remained on the job until 2008, when he was hired by the University of Wyoming for a prestigious position as an endowed chair.
The University of Wyoming knew about his harassment case before it hired him. It decided the case presented "no barriers to [Slater's] hiring" because that "the matter had been resolved," according to Chad Baldwin, a University of Wyoming spokesman. However, Baldwin told BuzzFeed News, the school did not have access to the actual investigation report, which was first released in error by the University of Arizona in response to a 2010 records request from Mark Hammergren, an astronomer at the Adler Planetarium in Chicago. Two months after providing the report to Hammergren, the university sent him a letter in July 2010 asking him to "destroy any copies you have of it."
"The disclosure of this report was done so in error," the university said in the letter, and it warned of "the chilling effect its release would have on future possible employee investigations."
It's unclear how the report remained in circulation between then and 2016, when Gay leaked it to journalists and to Speier. Gay and Hammergren declined to comment for this story.
Slater is one of several high-profile figures in academia in recent years to be publicly accused of sexual harassment. In 2015, BuzzFeed News reported on how Geoff Marcy, a celebrated astronomer and professor at the University of California, Berkeley, had kept his job despite years of harassment allegations. Last month, BuzzFeed News reported that UC Berkeley officials knew that at least three students had made sexual misconduct claims against renowned philosophy professor John R. Searle before he was sued in March for harassing a young woman. The same week that Slater's past became public, a case of a tenured astrophysics professor at the California Institute of Technology, Christian Ott, came to light: The university found that Ott harassed two female students, and under the school's self-proclaimed "zero tolerance" for such behavior, it suspended him for nine months but also let him keep his job. Ott is due to return to his position in August, but some students are demanding he not be allowed back.
Slater's lawsuit against the Arizona Board of Regents claims that the results of his investigative report should have been kept secret under state law.
The Arizona regents' policy permits universities to disclose personnel records that are "reasonably necessary to maintain an accurate knowledge of employee disciplinary actions," and it says only a report of a "final disciplinary action" should be made public. Slater contends the report on his case wasn't covered by public records law because it was not "final," said nothing about punishment, and contained allegations that were not substantiated.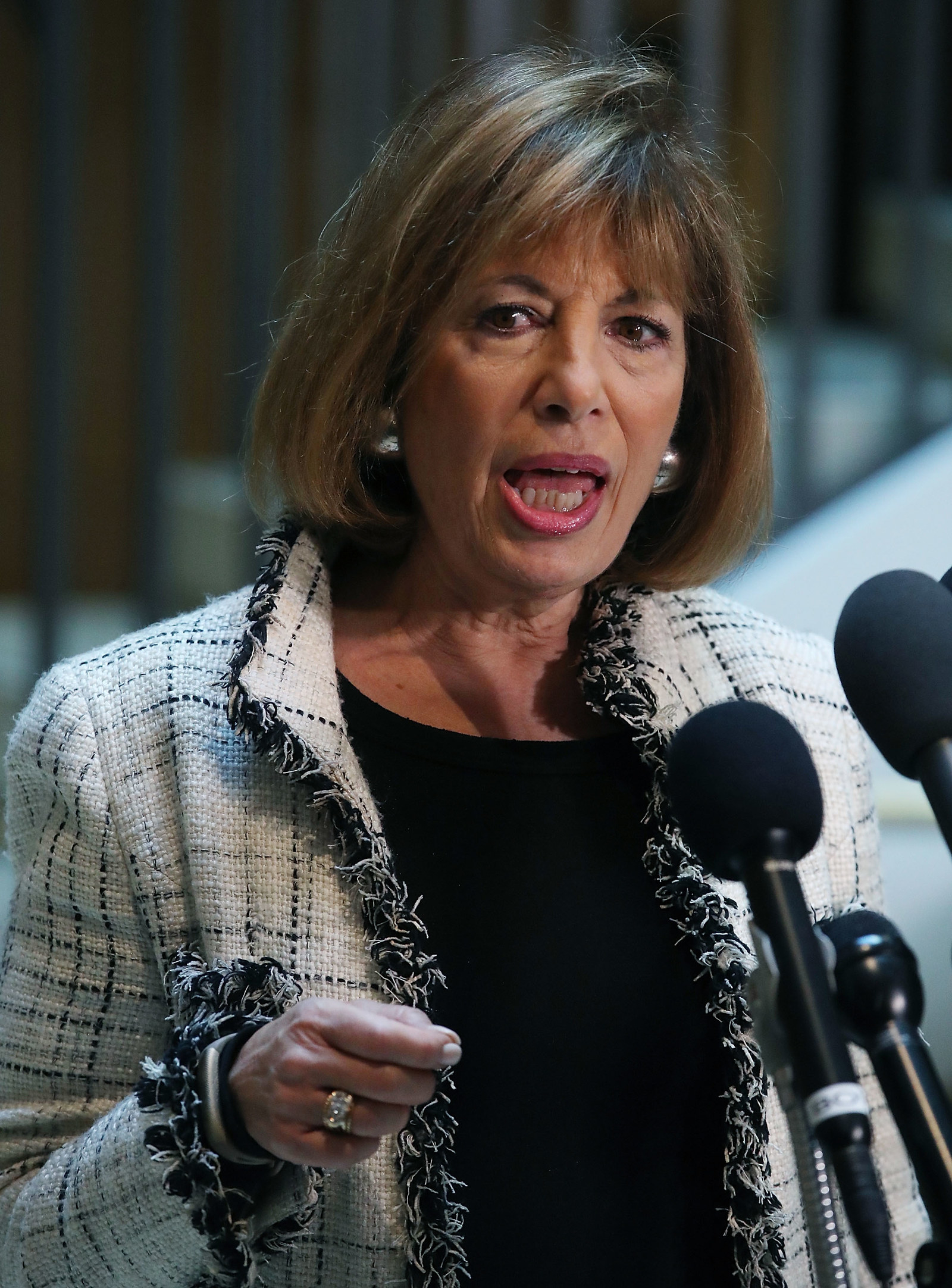 In the suit against Gay, in Madison County, Illinois, Slater and his wife claim that Gay "stalked" them and told people about the harassment allegations to gain an edge over him in winning grants. The couple is seeking more than $33 million from Gay, who taught for a decade at Southern Illinois University Edwardsville, but is now the director of technology and citizen science at the Astronomical Society of the Pacific.
Their lawsuit accuses Gay of warning members of the International Astronomical Union, a professional trade group, that there were harassment allegations against Slater and revealing to the group that the University of Arizona had found him in violation of its harassment policy. It was in the "IAU's best interests to not have Tim Slater in a leadership position," Gay argued to colleagues in a Nov. 28, 2015 email found in court filings. She also noted that she has had her butt slapped by Timothy Slater at multiple conferences.
In a Dec. 1, 2015 email submitted in court, Gay told an IAU colleague that Stephanie Slater "made a point of showing off her nipple piercings" at an American Astronomical Society meeting. Stephanie Slater runs the CAPER Center for Astronomy & Physics Education Research, which Timothy Slater started.
Gay responded in court in February that the Slaters had failed to identify what specifically she said was false and defamatory, or what action or statement caused them harm.
Slater tries to set the record straight, from his perspective, in the lawsuit against the Arizona Regents. He argues that he "never gave a vibrator or chocolate handcuffs" to grad students, as stated in the Arizona investigation report. That was actually a gift exchange between his then-wife and her friend who was a grad student, the lawsuit says. Slater further denies attempting to grab a woman's underwear, discussing oral sex techniques with colleagues, asking about the dating status of women on campus, or telling a student that her male classmates masturbated thinking about her. All were alleged by witness statements in the university's investigation report.
Slater acknowledged he violated the school's harassment policy in 2005 by allowing a "hostile work environment" that included "sexual joking, banter, and innuendo," but said he's since reformed himself. He wrote as much in a 2015 blog post describing how the case has haunted him.
"Even many years later," Slater wrote. "I still have been suddenly removed from professional mentoring-programs, asked not to speak at conferences, been denied grant funding to do faculty workshops at minority institutions, been questioned about if I should chair certain committees, and have been morally chastised online by people I have never met or spoken to, all because of what people continue to imply about an alleged and inflated history of sexual harassment."
Slater said last year the sexual harassment training he went through in Arizona "worked really well for me," and that "the most important lesson for me has been that you've got to have really strong boundaries between your personal and your professional life."
But his lawsuits claim he has suffered unlike before after Speier drew attention to copy released by Arizona officials, and provides a list of ways it messed with his life and his career, and forced Slater to "embarrassingly" discuss the allegations with his current college dean and provost.
He also says in the Arizona suit he faced additional "Title IX inquiries" at the University of Wyoming, though the suit does not expand on what that means.
According to Baldwin, the University of Wyoming spokesman, the school "conducted an inquiry into Dr. Slater's interactions with several UW graduate students several years before" in response to information it received from one of Slater's colleagues on campus. There were no complaints directly from students, Baldwin said, and the "inquiry resulted in no findings of inappropriate sexual comments or behavior by Dr. Slater."
Slater declined to be interviewed for this story.