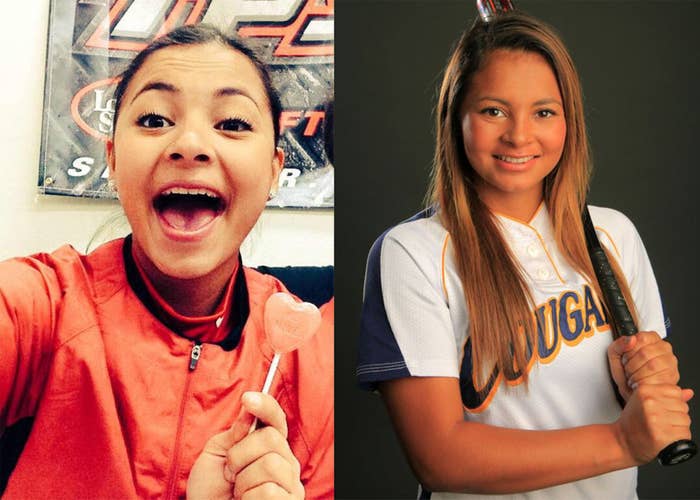 Two years ago, when Fatima Larios's parents learned that their daughter had committed suicide at Chadron State College in Nebraska, they had no idea that school officials had been warned months earlier that her boyfriend might be beating her.
A federal lawsuit filed this week by Larios's parents against Chadron claims the school violated the gender equity law Title IX in how it handled reports about their 19-year-old daughter's suspected abuse by her boyfriend. The family originally filed a complaint, obtained by BuzzFeed News, with the Education Department's Office for Civil Rights, which prompted an ongoing federal investigation. But their attorneys are also suing the school in federal court because they worry about how an investigation would be handled by an Office for Civil Rights run by the Trump administration.
"There are serious concerns about how an OCR investigation in a case like this would turn out," said Adele Kimmel, a senior attorney with the law firm Public Justice, who is representing the family.
Kimmel specifically points to President Donald Trump's nominee for Education Secretary, Betsy DeVos, whom Democratic senators have accused of being "dangerous" on the issue of campus sexual violence. The Obama administration cracked down on how colleges handle sexual assault, launching more than 300 Title IX investigations and issuing strict guidelines on how schools should respond to reports of rape, harassment and other forms of sexual assault. DeVos said during her confirmation hearing it was "premature" for her to commit to keeping those guidelines in place.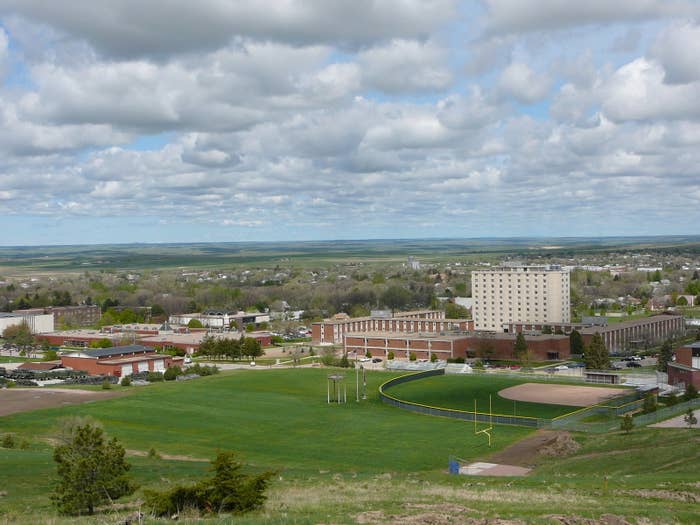 Most of the debate around Title IX requirements has focused on rape cases, though activists note that the federal law also requires schools to address dating violence. Colleges are just starting to get that message, said Juliette Grimmett, who wrote guidance for creating a campus dating violence policy recommended by the Centers for Disease Control and Prevention. However, Grimmett said she finds "a lot of resistance" on campuses to adopting policies specific to dating abuse.
"Almost every campus has a sexual misconduct policy — policies related to dating violence and domestic violence are virtually nonexistent," Grimmett told BuzzFeed News. Many schools incorrectly think their rules against physical assault or harassment also cover abuse within relationships, Grimmett said. Another problem is that administrators assume they shouldn't get involved in relationship disputes. "Every time I do trainings, employees will say, 'I did notice these two students I was concerned about, but I didn't feel it was my place to get involved,'" Grimmett said.
That leaves students like Larios, who was a star softball player, in potentially perilous situations unless they are willing to come forward and ask for help — a rarity among people in abusive relationships.
Larios grew up near Monterey, California, and initially attended Austin Peay State University in Tennessee to play Division I softball on a scholarship. She transferred in 2014 to Chadron to be with her high school sweetheart, who was playing football at Chadron on a scholarship. At Chadron, Larios joined the school's Division II softball team.
Her parents, Nelson Larios and Lissette Larios-Roohbakhsh, immigrated to the United States in the 1980s to escape civil war in El Salvador.
"I really thought that I left my child in a safe environment," Nelson told BuzzFeed News as he described seeing his daughter off to college at Chadron. "That was why we took this journey: to make sure our kids were born in a safe environment and in a country where laws are there to protect them."
"If the school would've told us, I would've gone on a plane and picked my daughter up the next day."
Chadron is a four-year public school with about 3,000 students in a prairie town of just 6,000. The couple lived in one of its dormitories, and other students knew they had a violent relationship, according to the lawsuit. They fought so loudly that other students complained and resident advisers threatened to call police, and they allegedly fought the night before Larios committed suicide, the lawsuit says

In early November 2014, the lawsuit says several softball players who were on the team with Larios told an assistant coach, Aryn Grywusiewicz, that they believed Larios's boyfriend was beating her. Normally outgoing, Larios seemed withdrawn, the teammates said, and they noticed unusual bruises on her. In addition, they said that Larios had admitted to them that she was in an abusive relationship, according to the lawsuit. Grywusiewicz said she had also noticed bruises on Larios.
"These were humongous, and in places that a softball regularly isn't going to hit you," Grywusiewicz, who no longer works at Chadron, told BuzzFeed News.
Grywusiewicz did what she was supposed to do and told Rob Stack, the head softball coach, who informed other school officials, including Title IX coordinator Shelley Dunbar.
That's when the family says the system failed their daughter. Dunbar did not speak directly with Larios. Instead, she mailed Larios a letter, obtained by BuzzFeed News. The letter did not specifically refer to reports of violence against Larios, but it emphasized the college's zero tolerance approach to dating violence and invited Larios to contact Dunbar if she wanted to discuss "anything in violation of this policy that may have occurred with you or if you wish for me to pursue a formal investigation." An email Dunbar sent to Larios on Nov. 6 essentially said the same thing but added that Dunbar was contacting Larios "based on some recent information provided to my office."
"Hi Mrs. Dunbar, I'm just curious why this information is being sent to me?" Larios wrote back on Nov. 10, 2014.
"As I mentioned," Dunbar responded the next day, "it may or may not be pertinent to you at this time." Dunbar did not contact Larios again or interview the students who witnessed the alleged abuse, according to the lawsuit. She also did not advise Larios that she could talk to a counselor or a victim's advocate for a confidential conversation that would not launch an investigation.
Critics, including the family, say the school should have done more to persuade Larios to come forward and to alert her parents. "If the school would've told us, I would've gone on a plane and picked my daughter up the next day," Nelson Larios told BuzzFeed News. "To me, it was that simple."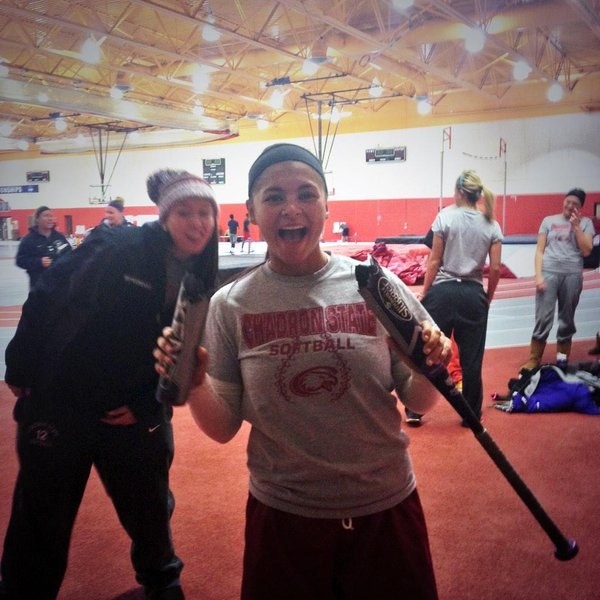 "They failed to fulfill their moral obligations, and they also failed to meet their legal obligations," he said.
Leigh Goodmark, a law professor who leads the University of Maryland's Gender Violence Clinic, said mailing a letter and sending an email to Larios jeopardized her, because there was a chance her boyfriend would find it.
"If [Dunbar] had that understanding of dating violence, there's no world where she would've done this," Goodmark said. "The college did nothing to create an environment where [Larios] would've been safe and comfortable reporting, and that's a tragedy."
Grywusiewicz and Stack met privately with Larios after Dunbar's initial contact with Larios. Grwusiewicz said they told Larios they noticed the bruises and asked her if she wanted to talk about anything, but they did not specifically mention dating violence or her boyfriend. By then, though, teammates had told Larios that they had shared their concerns with the coaches.
"She didn't deny anything, she just said 'I'm fine, there's nothing going on,'" Grywusiewicz said. "We both reiterated to her numerous times, 'We're here for you if you need anything at all.'"
Without Larios's cooperation, Grywusiewicz said she didn't know what else she could do. Within the next couple days, Grywusiewicz said, Larios started wearing sweatpants, long sleeves and turtlenecks to practice in a gym that often felt like it was 90 degrees inside. Grywusiewicz said she learned that Larios had also shunned her friends, upset that they told the coaches about the suspected abuse, "which worried us even more."
People aged 16 to 24 are at three times greater risk of experiencing violence in a relationship.
On the night before her death, Larios had a loud fight with her boyfriend, according to the lawsuit. Early the next morning, Larios was found hanging in a closet on campus. A March 23, 2015 autopsy report declared her death a suicide.
The family turned to Chicago-based attorney Martin D. Gould, who hired investigators and contacted police who uncovered the abuse allegations. The college confirmed in an October 2015 letter to Gould that before Larios's death, staff had been in touch with her about reports of possible abuse. Her boyfriend was never charged in connection with the alleged abuse but is identified in the lawsuit, making his name public record.
Amendments passed in 2013 to the Clery Act, a federal campus safety law, require colleges to establish policies for dealing with abuse in relationships and to track how many dating and domestic violence reports they receive. The amendments were enacted following the murder of Yeardley Love by her boyfriend at the University of Virginia, which highlighted the deadly consequences of dating and domestic violence.
"I wouldn't say this is a college problem, I would say this is a young person problem," said Katie Hood, who runs the One Love Foundation, started in honor of Yeardley Love. Hood noted that people aged 16 to 24 are at three times greater risk of experiencing violence in a relationship.
But the issue remains underreported. Nationally, there were 10,893 dating and domestic violence incidents reported on college campuses in 2014, the first year schools were required to track this information, according to Education Department data. That's an average of less than one report per campus, though a 2016 study funded by the U.S. Department of Justice, surveying students at nine colleges of varying sizes, found an average of 6.4% of undergraduate women experienced physical abuse from their partner during the previous school year.
Tina Bloom, a University of Missouri professor who researches intimate partner violence, said that with possible changes to federal law under the Trump administration, it's more important than ever for activists and campus administrators to push colleges to deal with dating violence. "We're really going to need them to make sure things don't slide backwards," she said.
Larios never got to play for the Chadron Eagles. The college held a memorial service for Larios a week after her death but has since deleted her profile from the athletics webpages. Friends of Larios told BuzzFeed News the funeral in her hometown was packed, as if a celebrity had passed away.
Her boyfriend transferred to a small college in California and did not return multiple requests for comment from BuzzFeed News.
The college declined to comment, beyond stating that it "is confident in its personnel and its policies, so it will remain focused on educating its students while it vigorously defends itself." Dunbar is no longer an employee of the college. Attempts to reach her were unsuccessful.
Larios's family is going public now to put colleges on notice, Kimmel told BuzzFeed News, "so that anyone else who's a victim of dating violence on a college campus doesn't end up in a situation like Fatima and gets the protection they deserve from their schools."