T.I. And Azealia Banks Are Beefing On Social Media
After Banks insulted T.I.'s wife, Tiny, T.I. took to Instagram and threatened to "end" her. "People fall down stairs daily." NSFW language.
Rapper Azealia Banks on Tuesday took some shots at fellow rapper T.I.'s wife, Tiny, on Twitter.
This is the latest advent in a long-standing feud between Banks and T.I., whose collaborator Iggy Azalea, a onetime rival of Banks, is currently burning up the charts.
Yesterday, Banks tweeted, "U want no mediocre but...have you seen your wife?" The tweet, since deleted, was a reference to T.I.'s new song "No Mediocre" featuring Iggy Azalea.
When T.I. got word of Azealia's shade, he posted a picture of her on Instagram and threw some insults and physical threats.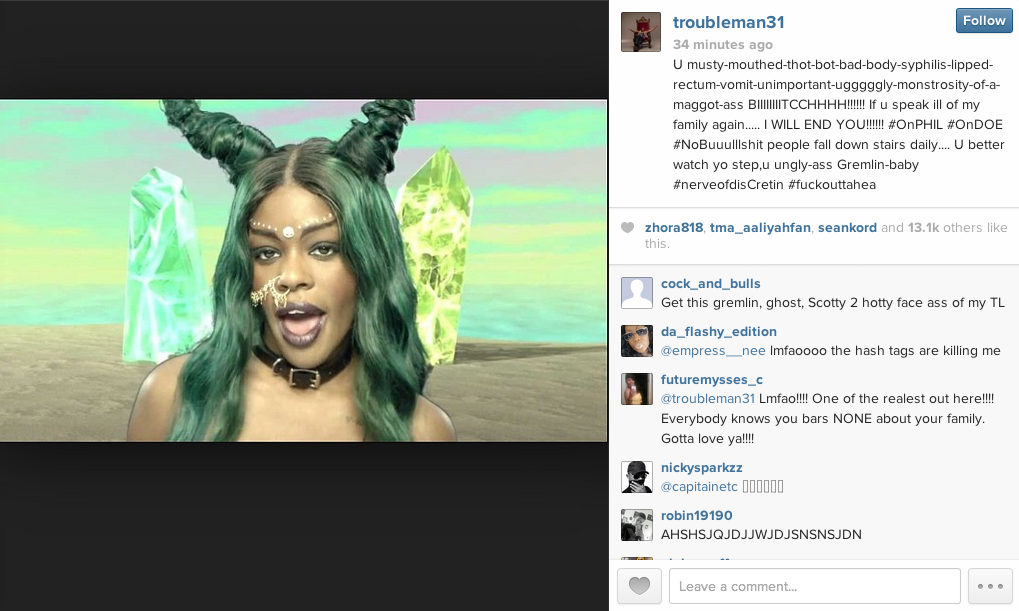 Though Banks may have made some veiled threats of her own...
She threatened T.I. with a lawsuit once he took it there.
T.I.'s rep declined to comment on the incident.