This Footage Of A Landslide In Baltimore Is Amazing And Terrifying
The collapse swallowed a row of cars parked along a street.
A day of heavy rain and flooding in the northeast resulted in two landslides, the biggest of the two in Baltimore's Charles Village neighborhood. Cars parked along a retaining wall fell 72 feet onto train tracks below.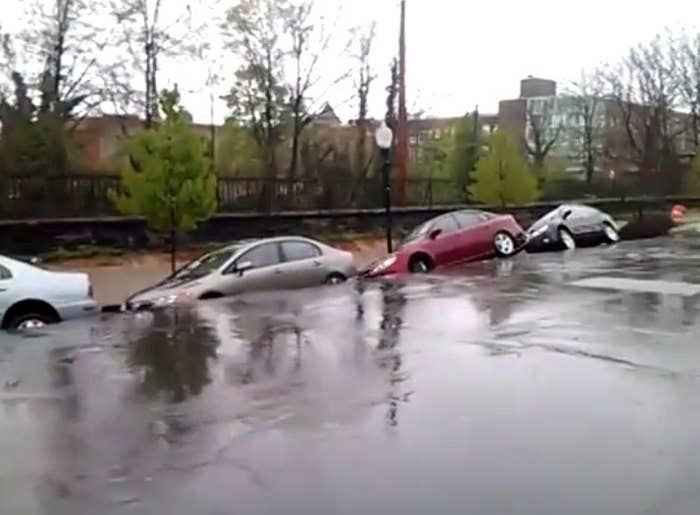 As one woman described it, "It was there..."
Watch the full video here.