The "Oldest, Most Complete" Human Skeleton In The Western Hemisphere Was Discovered In Mexico
The 12,000 to 13,000-year-old remains belong to a teenage girl named Naia by the team that found her. The discovery provides proof of a link between modern Native Americans and Paleoamericans.
Scientists have found what they are calling the "oldest, most complete" human skeleton in the Western Hemisphere. They were found at the bottom of Mexico's Hoyo Negro, a large dome-shaped underwater cave on the Yucatán Peninsula.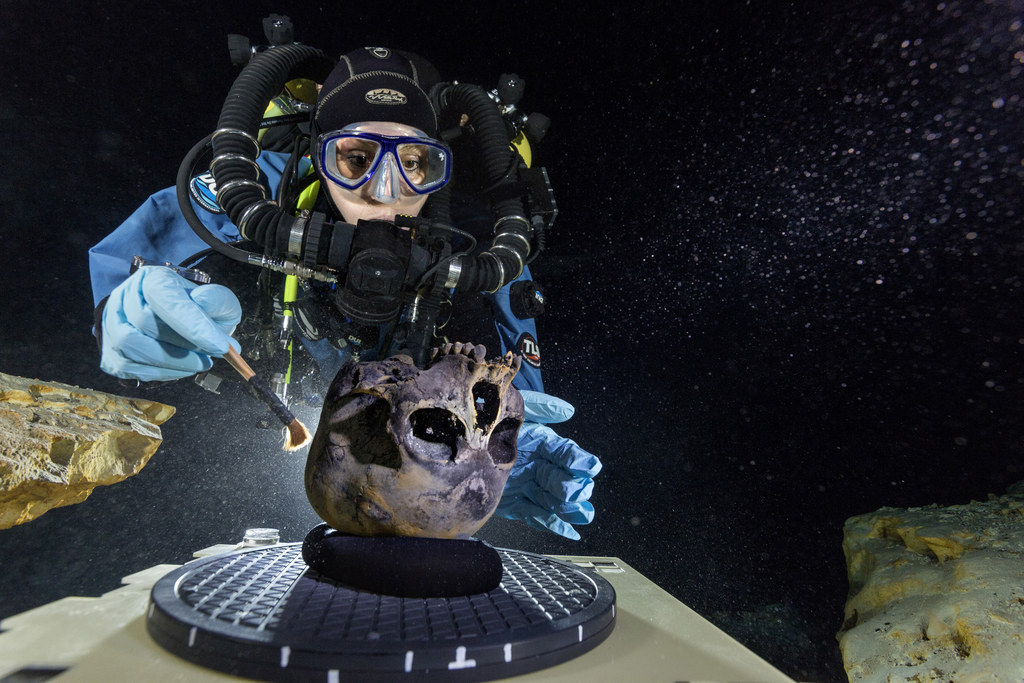 The remains are carbon dated to between 12,000 and 13,000-years-old, and scientists determined that the remains belonged to a 15 or 16-year-old, 4'10" girl whom has been named Naia. Her remains were found among those of more than 26 other mammals, including saber-toothed cats, which further helped to date Naia's remains.
DNA extracted from one of Naia's wisdom teeth determined that she is of "an Asian-derived lineage that occurs only in America."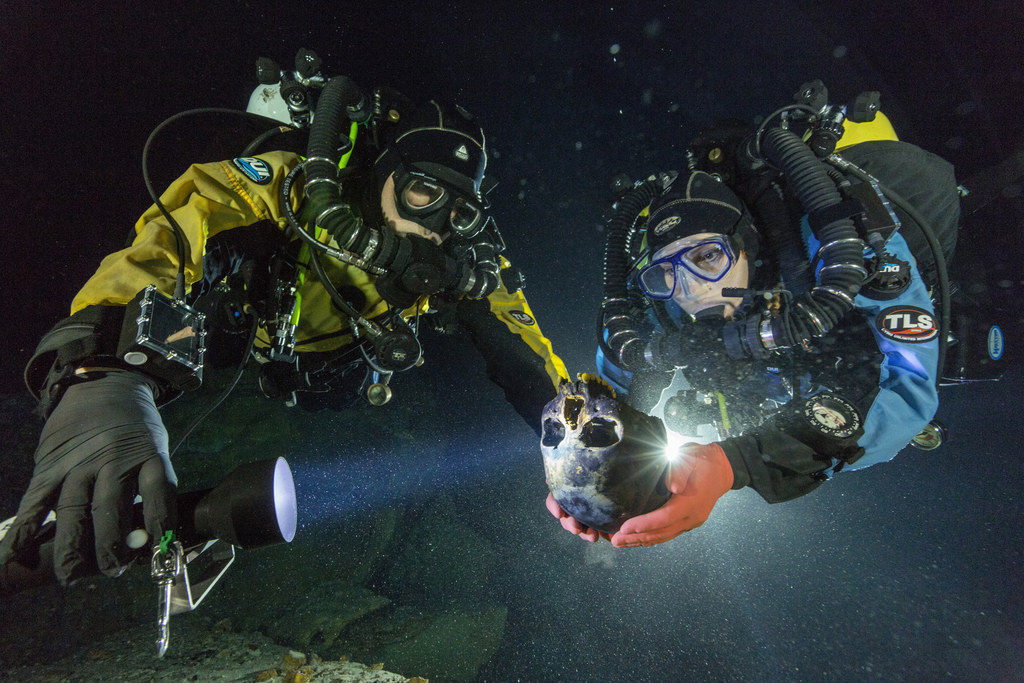 "This expedition produced some of the most compelling evidence to date of a link between Paleoamericans, the first people to inhabit the Americas after the most recent ice age, and modern Native Americans," writes James Chatters of Applied Paleoscience.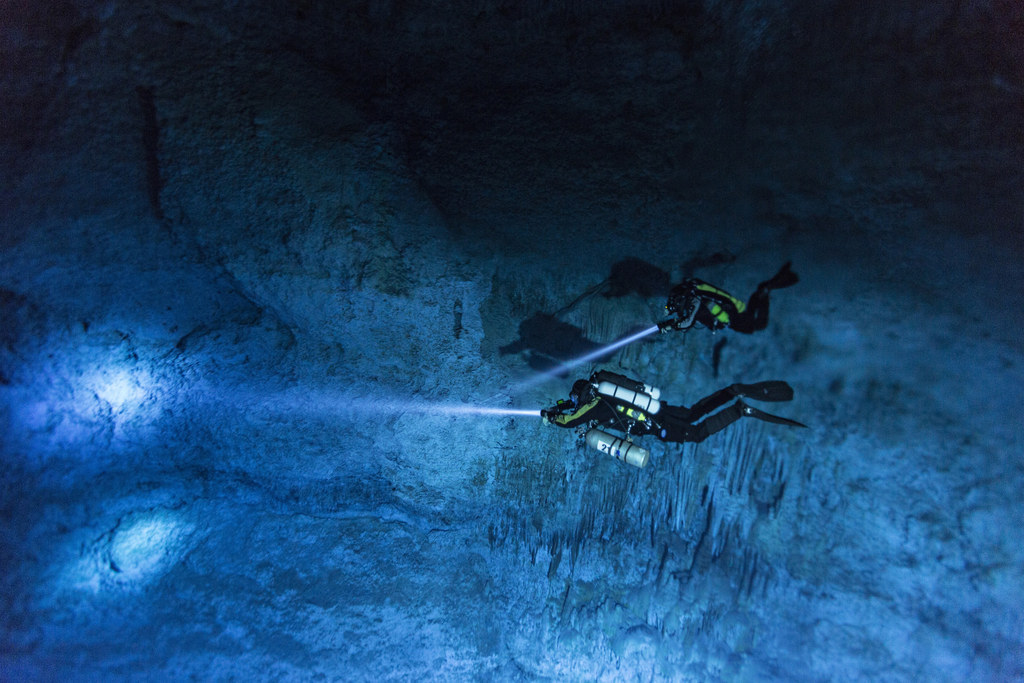 "What this suggests is that the differences between the two are the result of in situ evolution rather than separate migrations from distinct Old World homelands."
Video footage was taken of the discovery and will be featured in a PBS documentary next year and in National Geographic Magazine.