Pastor Bans Fried Chicken From Church Events
Oh Lawd Jesus, noooooooo!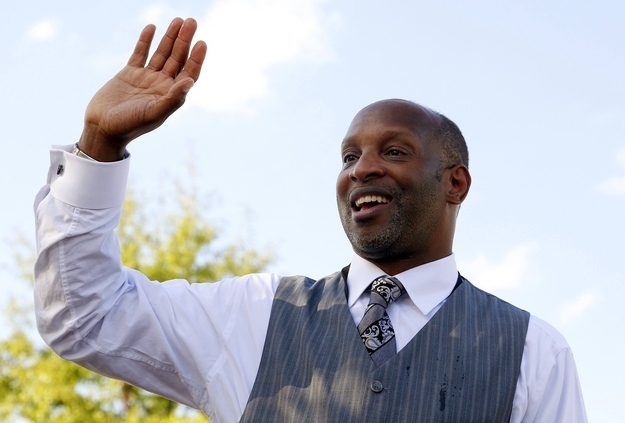 Mississippi pastor Michael Minor is making headlines after banning fried chicken from church events. It's not a bid to get his congregation to leave and find a church that does offer the sweet sacrament; it's part of the pastor's anti-obesity campaign.
From WMC-TV:
"Fried chicken has mysterious powers," said Oak Hill Missionary Baptist Church pastor Michael Minor, who says you cannot just eat one piece.

Minor banned fried chicken at church dinners along with sugary drinks to help combat obesity.

"People are healthier, more energy. Their weight is down and once you get the weight down, you want to keep it down," said Minor.
Pastor Minor didn't stop at fried chicken. He has since visited the White House to help First Lady Michelle Obama promote her "Let's Move" campaign.
He's now leading the push for Obamacare in Mississippi, aiming to register each of the state's 275,000 uninsured residents for the Affordable Care Act.
While working toward a healthier community is an admirable endeavor, your Grandma Hattie Pearl didn't take the news very well.