Kenan Thompson Blames "SNL's" Lack Of Diversity On Black Women
Not like this, Kenan. Not like this.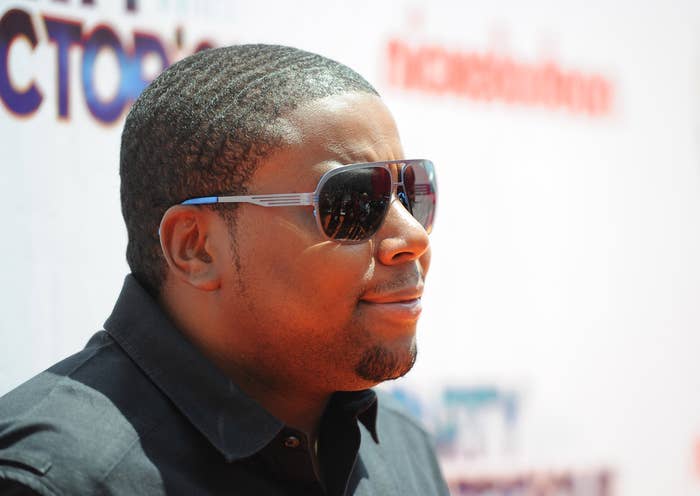 Hey, funny, talented black women! Did you know you don't exist?! It's true! That's why you're not on Saturday Night Live!
At least that's the takeaway from longtime SNL cast member Kenan Thompson's chitchat with TV Guide, in which he kind of blames the show's lack of diversity on the lack of talented black comedic actresses.
Instead of blaming showrunner Lorne Michaels or the series, which currently only employs three actors of color out of 16 cast members (Thompson, Pharaoh and the Iranian Nasim Pedrad), Thompson blames the lack of quality black female comedians. "It's just a tough part of the business," Thompson says. "Like in auditions, they just never find ones that are ready."
The article ends with Thompson describing the newest cast additions — six very white, mostly male actors — as "very, very smart and talented." He then comments, "That's the kind of people that get the job, I guess."
To be fair, his comments could have been taken out of context. Maybe he didn't intend to throw black women under the bus. Maybe that quote was taken from a larger rant on how comedy is kind of a predominantly white fraternity in which women of color don't have the advantage of maleness to present as proof of their comedic ability, or a badge of whiteness to flash as proof of their being worth listening to in the first place. Perhaps he was railing against lack of available spaces for women of color to foster their crafts and reach the level of "ready" that Thompson hints at.
...Or maybe he really just doesn't think that there are funny, talented black women are out there. He surely wouldn't be the first or only person to think so. (BuzzFeed's request for comment from Thompson's camp was not immediately returned.)
On the upside, Thompson's comments sparked some really insightful, important conversation on Twitter.
Regardless of what he meant, the real tragedy of the situation is this: Since Thompson, who, per the interview, is apparently done with donning dresses and being every black woman, we are never, EVER going to get the amazing Scandal or Sleepy Hollow spoofs that we deserve unless Jay Pharoah looks as good as Thompson does in a face full of makeup.