Everything You Need To Know About Missing Autistic Teen Avonte Oquendo
The 14-year-old from Queens has been missing since Oct. 4.
1.
Avonte Oquendo is a 14-year-old boy with severe autism from Long Island City, Queens. He does not speak. He has been missing since Oct. 4, when he was last seen running from Riverview School, where he is a student.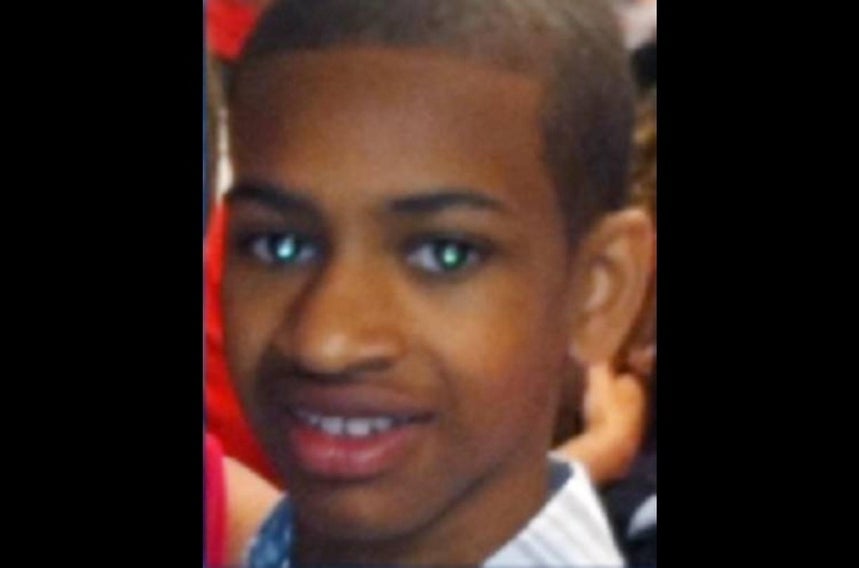 Video footage shows that Avonte was confronted by a school security officer as he tried to exit the front door. He turned around, but then exited the building through a side door. Avonte's mother, Vanessa Fontaine, is preparing to sue the city for $25 million, claiming that the security officer acted negligently.
2.
There has been a massive push to find Avonte, featuring hundreds of officers and volunteers. Flyers have been plastered everywhere, especially in New York City subways.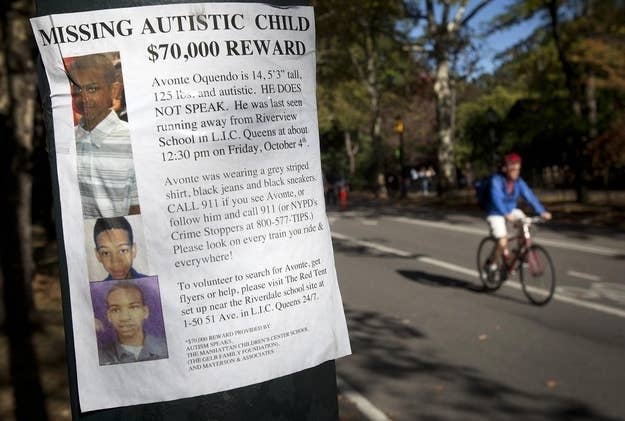 3.
This is not the first time Avonte has gone missing. He is fascinated with trains, and has been found at subway stations several times after wandering away from home.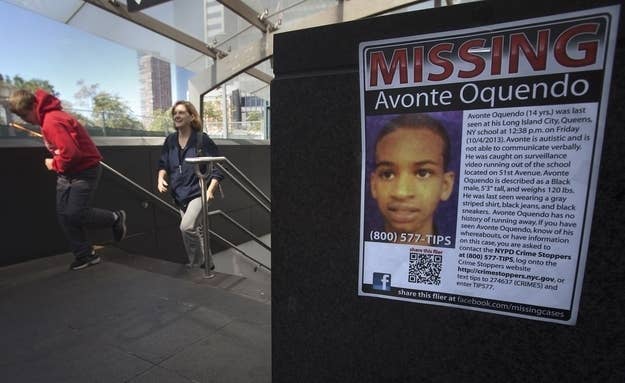 4.
A picture of a person resembling Avonte surfaced yesterday, snapped by a 13-year-old boy who posted the picture to his Facebook page Tuesday. The boy said he asked the person in the picture if he was Avonte, but got no response.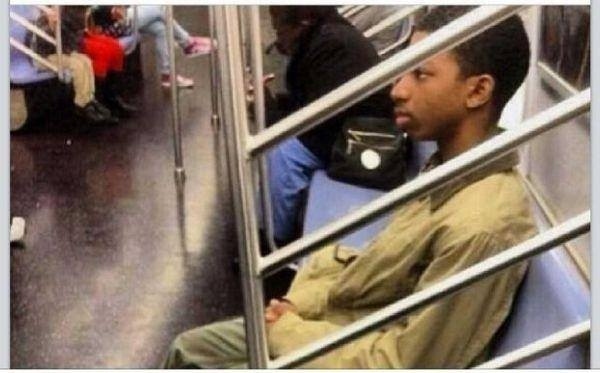 5.
As time wears on, the man power the NYPD has dedicated to the case may be reduced.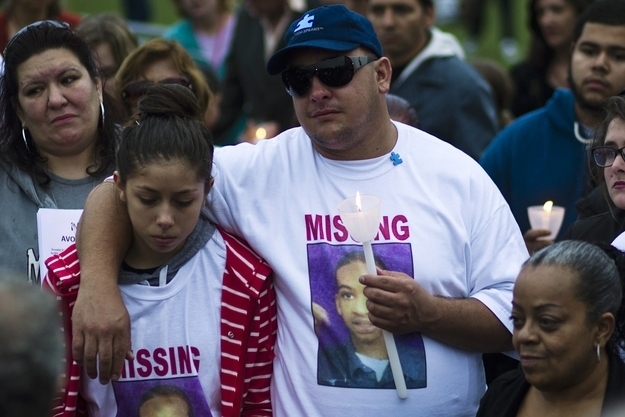 6.
Avonte is around 5'3" and weighs 95–125 lbs. He was last seen wearing a "grey striped shirt, black jeans, and black sneakers."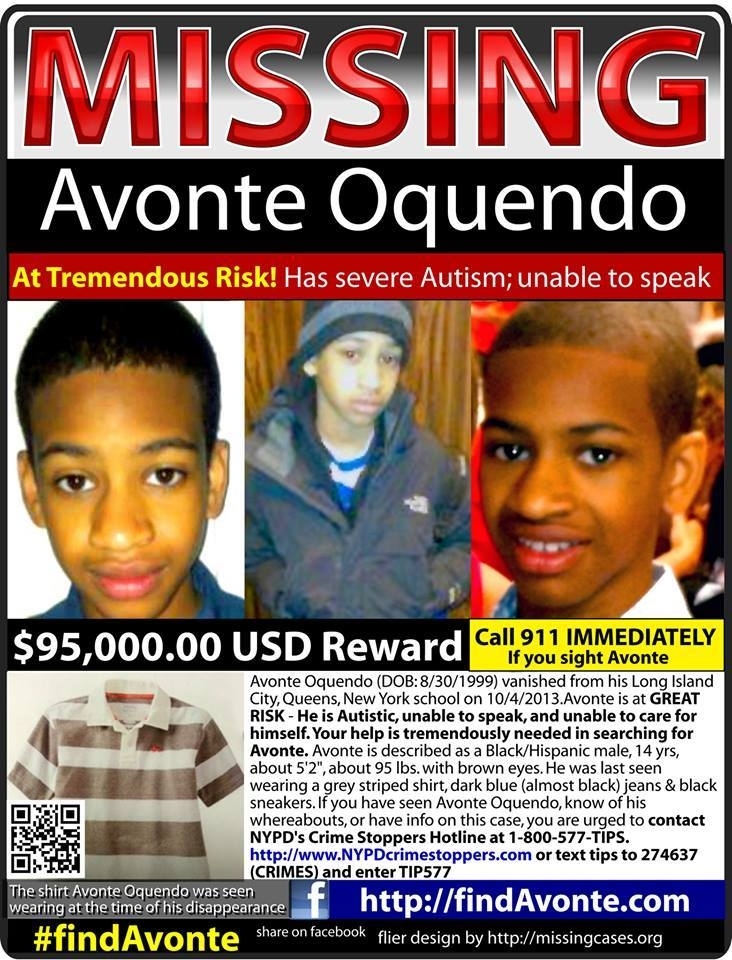 If you see Avonte or have information on his whereabouts, please call 911 or the NYPD Crime Stoppers Hotline at 1-800-577-TIPS (8477).