This is 12-year-old Vanessa VanDyke.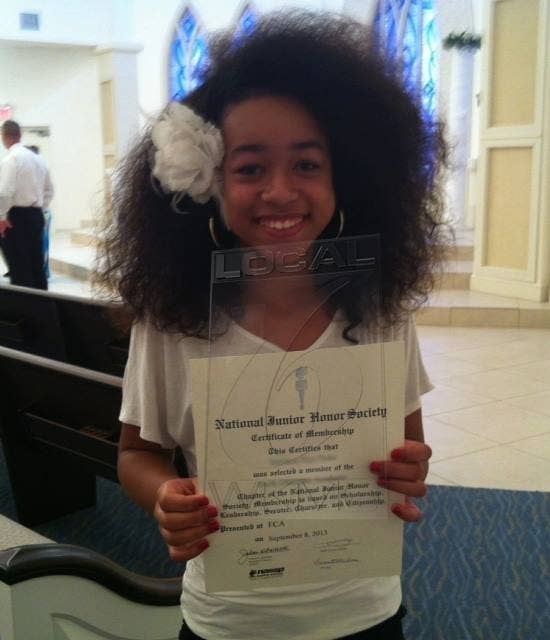 Vanessa loves her natural hair, and has been wearing it this way since the beginning of the school year.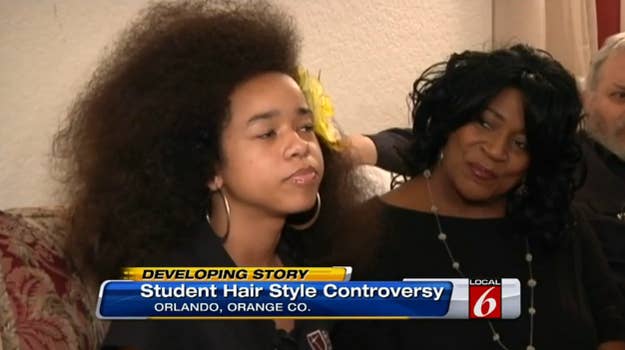 But not everyone at her school is a fan of her hair.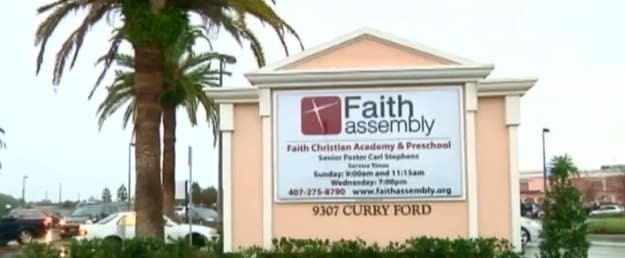 Sadly, this story is not unique. 7-year-old Tiana Parker was sent home from her Tulsa school because of her dreadlocks.
This pressure to assimilate and adhere to western standards of beauty is why many people of color began straightening their hair in the first place.



Vanessa's mother has vowed to fight for her daughter's right to wear her hair as she pleases, saying "she is beautiful the way she is."
UPDATE - Nov. 27, 11:35 a.m. ET: School officials say they are no longer threatening to expell Vanessa. Administrators released the following statement to WKMG:
"We're not asking her to put products in her hair or cut her hair. We're asking her to style her hair within the guidelines according to the school handbook."