One World Trade Center Finally Declared Tallest Building In North America
After questions were raised about the technical height of the tower, architectural experts have declared the NYC skyscraper the tallest in the country. The Willis Tower in Chicago is now the second tallest.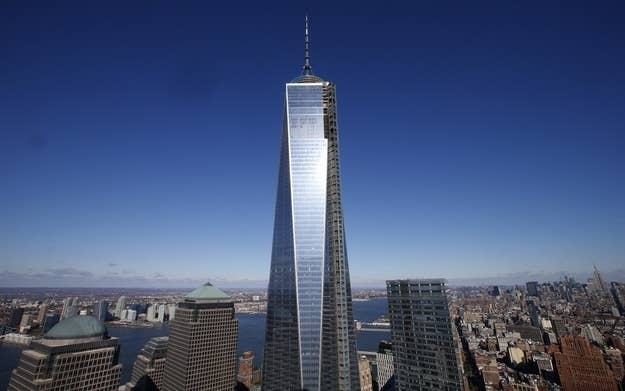 NEW YORK CITY -- When completed next year, One World Trade Center will be the tallest building in North America, dethroning Chicago's Willis Tower, a Chicago-based council on architecture and tall buildings announced Tuesday.
The Council on Tall Buildings and Urban Habitat said that because One World Trade's spire is a permanent feature of the building and does not contain communications equipment, it is not considered an antenna and is considered in measurements to its "architectural top" — 1,776 feet.
"The design of One World Trade Center, as explained to us, reinforces its role as a symbol of resurgence on this important site," said CTBUH Executive Director Antony Wood in a statement. "In particular, the spire which holds the beacon light, shining out at the symbolic height of 1,776 feet, is especially poignant – echoing the similarly symbolic beacon atop the Statue of Liberty across the water."
The height to a building's "architectural top" is the most widely utilized measurement employed to define the Council on Tall Buildings and Urban Habitat rankings of the "World's Tallest Buildings."
On the other hand, the Willis Tower — commonly referred to as the Sears Tower — has a measured top at 1,451 feet. Counting its antennas makes it 1,729 feet tall, but the antennas did not make the committee's ranking criteria because they were not part of the building's original design and can — and have been — removed and changed, the council said.
Willis Tower also has 108 floors, or four more than One World Trade.
If the spire was not included in the councils measurement of the "architectural top," One World Trade Center would only measure up to 1,368 feet, or the nation's third-tallest building behind Willis and Chicago's Trump International Hotel and Tower (1,389 feet) and the same height as the World Trade Center towers destroyed on 9/11.
The decision, widely speculated on in recent weeks by citizens of the respective cities, finally settles the dispute of which city has bragging rights to the Western Hemisphere's tallest building.
Now, One World Trade Center will likely be considered the third-tallest building in the world, according to the council behind the Burj Khalifa in Dubai (2,717 feet) and Makkah Royal Clock Tower in Mecca, Saudi Arabia (1,972 feet).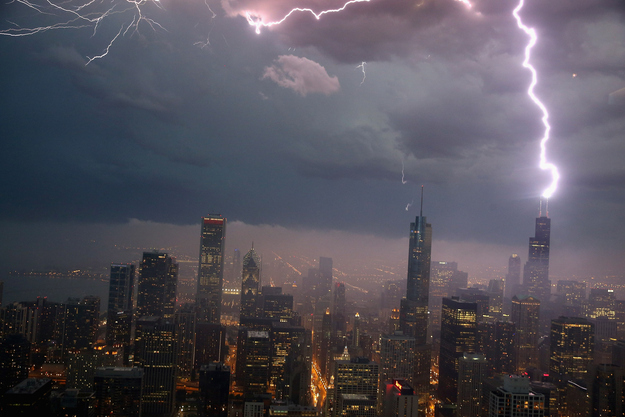 Chicagoans and Willis Tower fans reacted on Twitter with outrage: