This is Part Four of a BuzzFeed News investigation.
Part One: Poison In The System
Part Two: From Russia With Blood
Part Three: The Man Who Knew Too Much
Part Five: Everybody Thinks He Was Whacked
Part Six: Holes In The Investigation
Part Seven: Christopher Steele's Other Report

A British spy whose naked body was found decomposing in a padlocked sports bag in his bathtub is among at least 14 people suspected of having been killed by Russian assassins on British soil, BuzzFeed News can reveal.

Police declared the death of Gareth Williams "probably an accident" – but British intelligence agencies have been secretly communicating with their American counterparts about suspicions that the spy was executed by Russian assassins, four US intelligence officials told BuzzFeed News.
An ongoing BuzzFeed News investigation has revealed that British and American spy agencies have intelligence connecting a string of suspected assassinations in the UK to Russian state agents or organised criminals – who sometimes cooperate. One high-ranking US intelligence source said: "The Kremlin has aggressively stepped up its efforts to eliminate and silence its enemies abroad over the past couple of years – particularly in Britain." A second serving official said the circumstances of Williams' death and 13 others "suggest Russian involvement" and demand "more investigation from the UK". In all 14 cases, police ruled out foul play while intelligence agencies secretly compiled information connecting the deaths to Russia.
Williams, a 31-year-old codebreaker for Britain's Government Communication Headquarters (GCHQ), had been assigned to MI6, and in the months before his death, sources said, he was working with the US National Security Agency. Two senior British police sources with direct knowledge of the case said some of his work was focused on Russia – and one confirmed reports that he had been helping the NSA trace international money-laundering routes that are used by organised crime groups including Moscow-based mafia cells. The NSA did not respond to requests for comment.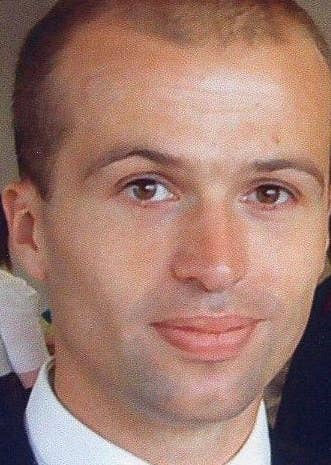 An independent coroner who oversaw the inquest into the spy's death noted in a narrative verdict that it was probably "criminally mediated". That conclusion "wasn't what the government wanted," according to a high-ranking MI6 officer who was serving when the spy died, because it "gives validity to an assumption there was some conspiracy", for which he insisted there was "absolutely no evidence".
Scotland Yard, the HQ of Britain's premier police force, pledged to look into the case further. Then, in 2013, it announced that Williams' death was likely accidental. Scotland Yard declined to answer a detailed list of questions sent by BuzzFeed News. Citing national security, the British government refused to discuss the specifics of the Williams case or any of the other 13 deaths revealed by BuzzFeed News, but said in a statement that it "takes seriously its obligation to protect people in the UK from hostile state activity – including assassinations".
Williams went missing in August 2010, and the security services failed to notify the police when he didn't turn up for work. After his sister raised the alarm with GCHQ, detectives went to his secret service flat in Pimlico – just over the bridge from MI6's Vauxhall headquarters – and discovered his body.

Detective Chief Inspector Colin Sutton, who has now retired, was the most senior officer to attend the scene. He told BuzzFeed News he immediately suspected foul play and believed that the flat had been cleaned up to destroy evidence before the police arrived.
It was a warm August day, but the heating had been turned up to full blast inside and "the flat was absolutely baking", Sutton told BuzzFeed News. "I imagine that was done deliberately to try to accelerate decomposition." The body was so badly decomposed that it was impossible for pathologists to determine whether Williams had certain poisons in his system when he died, his inquest heard.
Williams' body was in a red North Face sports bag which had been placed in the bath – but police found no fingerprints or traces of Williams' DNA on the rim of the tub, on the bag's zipper, or on the padlock. The key had been placed under the spy's decomposing body inside the bag.
Williams' laptop, mobile phone, and other materials were all laid out neatly on a table in the living room. To Sutton, it appeared that someone had "staged" the crime scene – wiping the flat down to remove DNA and fingerprints, removing incriminating evidence, and leaving out decoy items out for the police to find easily. "It was pretty bloody obvious," he said. "It was too clean. It was too easy. It was all there on a plate for us."
Even though Williams had been dead for about 10 days by the time his body was found, no one at GCHQ or MI6 had alerted the police – and even when they realised he was missing, both agencies delayed taking action. Williams' sister had alerted GCHQ that her brother was missing at around 11.30am, Sutton said, but it was not until around 4.30pm that the spy agencies called the police and requested they visit his flat. "What," Sutton asked, "went on in those missing five hours?" He told other investigators of his concerns about the crime scene, he said, "but people kind of shrugged their shoulders".
A high-ranking counter-terror detective who helped oversee the investigation into Williams' death and asked not to be named told BuzzFeed News that he understood the spy had been working on Russian intelligence-gathering in his final months, and said his death ranked "at the top end of suspiciousness".
The web of death
Chris Applegate and Tim Lane / BuzzFeed News
Click on the images to learn more about each death
Williams' highly secretive work created immediate obstacles for the police. The murder detectives involved were blocked from interviewing his colleagues at MI6 or reviewing relevant documents. Instead, they had to rely upon police officers from SO15, the national counter-terrorism force, who had the security clearance to review the material and pass along anonymised notes.
Got a tip? You can email tips@buzzfeed.com.

To learn how to reach us securely, go to

tips.buzzfeed.com

.
The detective chief inspector in charge of the case, Jackie Sebire, did not even learn of some of the evidence relevant to the case – including nine computer memory sticks in a bag found at Williams' MI6 office – until the coroner's inquest more than 18 months later. "Naturally, she was upset," Sutton told BuzzFeed News. Sebire did not respond to a request for comment.
In the wake of Williams' death, the police briefed the media that he had been visiting bondage websites and drag clubs and had a £15,000 collection of women's designer clothing. The MI6 insider who spoke to BuzzFeed News said Williams' "sexual proclivities were sufficiently unusual" to justify the "assumption" that he had asphyxiated by accident in a sex game gone wrong.
A key question during the inquest was whether the spy could have got into the North Face bag by himself. A pathologist for the Home Office said this was possible, but Peter Faulding, an expert who specialises in rescuing people from confined spaces, said he tried to lock himself into an identical bag 300 different times but failed.
Key evidence was lost because Williams' body had been decomposing for around 10 days by the time it was found, meaning postmortem examinations could not determine whether he had been drugged or poisoned before his death. MI6 offered the family a "profound apology" for the delay in reporting Williams' disappearance.
Williams' family declined to speak with BuzzFeed News, but lawyers for the spy's parents and sister said in court the family believed a third party had been involved in his death or had destroyed evidence at the scene, and they suspected this person "was a member of some agency specialising in the dark arts of the secret services".
The coroner, Fiona Wilcox, delivered an open verdict, saying that though there was likely criminal involvement in Williams' death, she could not say with certainty. Scotland Yard undertook to investigate further, but 18 months later officers announced that Williams had "probably" died by accident. At a press briefing, Deputy Assistant Commissioner Martin Hewitt said that he believed it was "theoretically possible" Williams had padlocked the bag from the inside, though he conceded that "many questions remain unanswered".
Hewitt strenuously denied that intelligence agencies had covered up what happened to Williams. "I do not believe that I have had the wool pulled over my eyes," he said.
At the same time, BuzzFeed News has learned MI6 was sitting on secret US intelligence suggesting Williams' death could be connected to his work on Russia. American officials did not disclose details of the intelligence they have relating to Williams' death, but four high-ranking intelligence sources confirmed that the information had been shared with Britain's secret service.
After the police announced in 2013 that they believed his death was an accident, the family released a statement: "The fact that the circumstances of his death are still unknown adds to our grief."