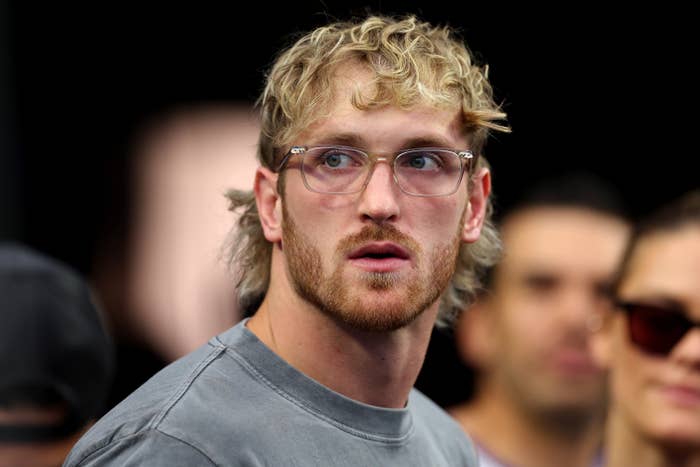 YouTube star Logan Paul and associates in an online game project called CryptoZoo were named in a proposed class action lawsuit alleging they took millions of dollars' worth of participants' cryptocurrency through a "fraudulent venture."
"Defendants promoted CryptoZoo's products using Mr. Paul's online platforms to consumers unfamiliar with digital currency products, leading to tens of thousands of people purchasing said products," yesterday's filing reads. "Unbeknownst to the customers, the game did not work or never existed, and the Defendants manipulated the digital currency market for Zoo Tokens to their advantage."
The suit was filed in the Western District of Texas by Ellzey & Associates and Attorney Tom and Associates, a law firm run by YouTube personality Tom Kherkher, better known as Attorney Tom. It says that CryptoZoo was a "rug pull," a type of scam in which the developers of an NFT promise a host of benefits and then abandon the project, absconding with the money.

Paul announced CryptoZoo in 2021. Participants could purchase cryptocurrency that allowed them to buy eggs in a digital game. Players were then supposed to be able to hatch those eggs, raising animals that would act as NFTs. Those animals could be bred to create hybrid creatures. Holders could potentially earn profits by selling their animals for crypto. Paul promised big things for the company and hyped it on his social media channels.
After finishing the sale of all the CryptoZoo NFTs, the defendants and others "transferred millions of dollars' worth of purchasers' cryptocurrency to, among other places, wallets controlled by Defendants," according to the filing.

"At the end of the day, Logan Paul and his friends promised this game — this ecosystem, the ability to change animals — and it just doesn't exist, and it has never existed," Kherkher told BuzzFeed News in an interview.

In January, YouTuber Stephen Findeisen, better known as Coffeezilla, released a three-part video series in which he said that CryptoZoo was a huge scam.
Thus ensued a war of words between Paul and Coffeezilla. Paul released a video in which he said that Coffeezilla had "successfully used my name for views and money" and offered assurances that the game was functional. Paul later deleted the video.

Paul subsequently apologized to Coffeezilla. On Jan. 13, Paul tweeted details of a three-stage recovery plan, which included "a $1.3M rewards program for disappointed players."
However, that was not enough to stave off legal action. Paul's associates Danielle Strobel, Jeff Levin, Ebbie Ibanez, Jake Greenbaum, and Ophir Bentov were also named as defendants in the filing.

The lead plaintiff in the suit, Don Holland, is a police officer from Round Rock, Texas, whose son told him about CryptoZoo. He purchased $3,000 worth of digital currency from the company, according to the filing.

In a statement to BuzzFeed News, Paul's legal representative Jeffrey Neiman criticized the suit. "This is a careless civil action, which is dramatically flawed and filed with the intention of generating headlines, not merit," Neiman said. "We are confident that once reviewed in a court of law, this matter will swiftly be dismissed."
UPDATE
This story has been updated with a quote from lawyer Tom Kherkher and a statement from Paul's legal representative.