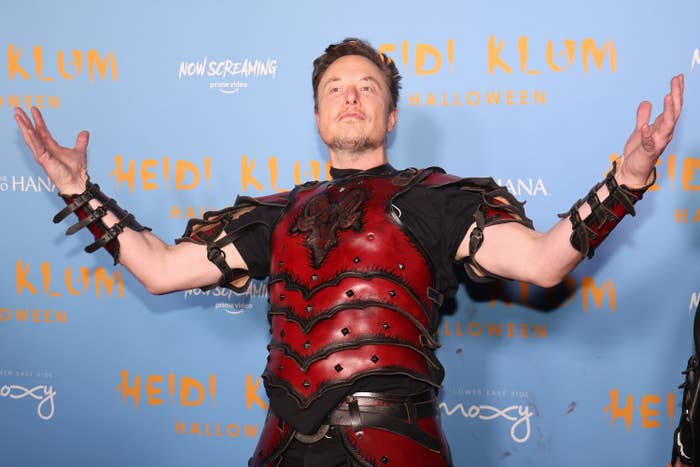 According to a Twitter poll that closed this morning, Elon Musk should step down as the CEO of Twitter. Musk had tweeted that he would "abide by the results of this poll."

The billionaire initiated the vote last night after a chaotic weekend for the site. Over recent days, Twitter suspended prominent journalists (then reinstated most of them) and banned promotion of other social media platforms, including Facebook, Instagram, Mastodon, and Truth Social.

Before tweeting out the poll, Musk apologized for making major policy changes unilaterally, and said that Twitter would only ban accounts where their "*primary* purpose is promotion of competitors."

The poll closed at 6:20 a.m. ET. In all, more than 17.5 million votes were cast. A majority of 57.5% said that Musk should step down. As of press time, Musk had not commented on the results of the vote.

After posting the poll, Musk addressed user comments about who could take over Twitter if he were to step down. When computer scientist and AI researcher Lex Fridman asked if he could take over the site, Musk responded, "You must like pain a lot." The billionaire warned that Twitter "has been in the fast lane to bankruptcy since May."
Responding to another user, Musk said, "The question is not finding a CEO, the question is finding a CEO who can keep Twitter alive."
If Musk stands down, it will mark the end of a tumultuous and damaging period for the billionaire. He is no longer the world's richest person, after the value of shares in Tesla, another company he heads, dropped by more than half this year. Tesla investors have complained about the impact his often erratic leadership of Twitter is having on the car manufacturer.
One such investor, Ayobami Adekojo from Nigeria, told BuzzFeed News he had voted for Musk to step down. "He appears to be way in over his head now, and he's focusing on very unnecessary fights with journalists and people he deems as leftist politicians," Adekojo said.
Since purchasing Twitter in late October, Musk also has drawn the ire of regulators, activists, politicians, and the public at large. Appearing onstage at a Dave Chapelle show on Dec. 11, Musk was met with vigorous booing.
During his leadership of Twitter, Musk promised greater democratization of the site. He adopted as his maxim the Latin phrase "Vox Populi, Vox Dei," meaning "The voice of the people is the voice of God."

The public has had its say, but as Musk tweeted shortly after posting the poll, "As the saying goes, be careful what you wish, as you might get it."