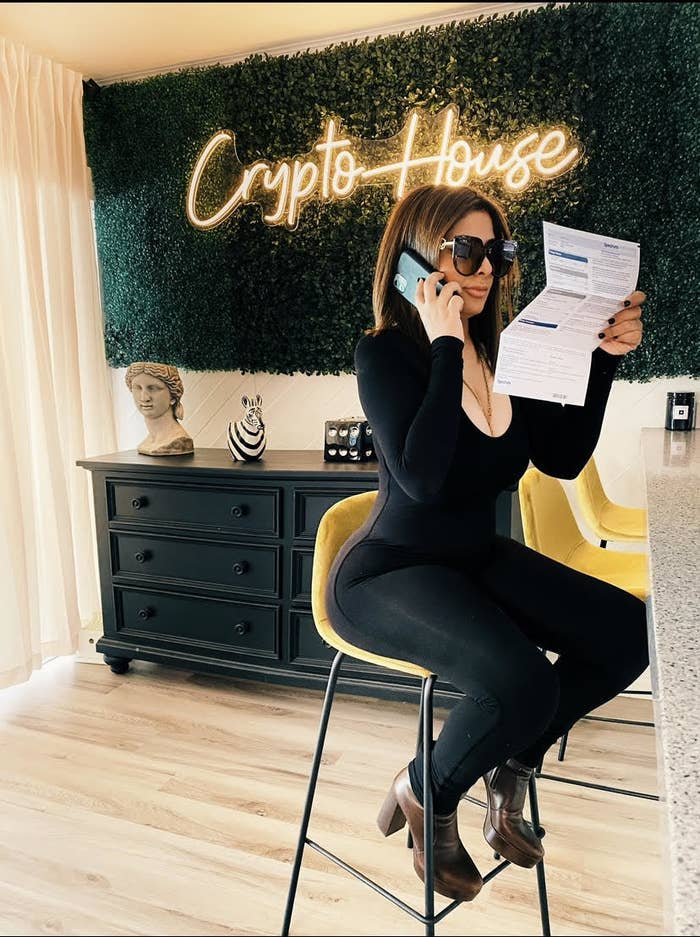 When Elle Levy, 36, launched the Crypto House Airbnb in North Hollywood in March 2022, business was booming. "The first month it was fully booked," she told BuzzFeed News. "Yeah, it was doing really well. We were charging like $1,000 a night for booking it. Crazy. And then crypto kind of crashed."

So Levy, who owns the property, listed it for $1.2 million in October. The house gained some attention online because of its garish interior design, particularly the custom-printed wallpaper, which has a different theme in each room: The living areas have a Bored Ape Yacht Club design, while the four bedrooms have bitcoin and other cryptocurrencies emblazoned on the walls. There is a lot — a lot — of velvet furnishing, including hot-pink armchairs, and touches of AstroTurf.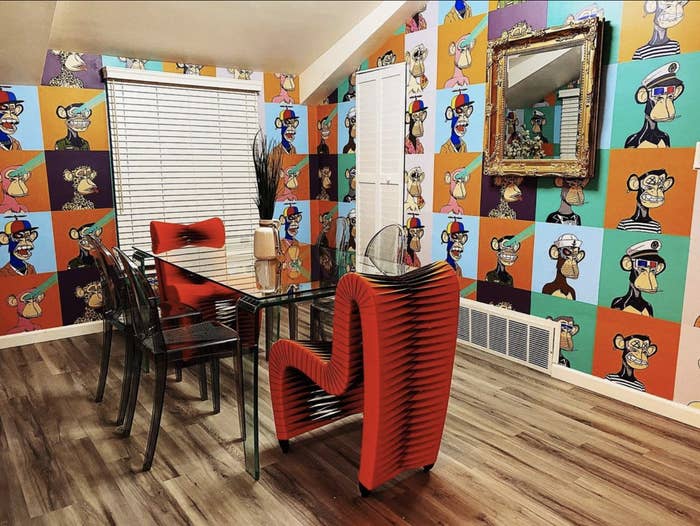 Alas, she did not get a buyer. So Levy recently relisted the home with the Altman Brothers, a high-end Los Angeles real estate agency, for $949,000. If she can manage to sell the place, Levy will use the money to fund what she thinks is a killer business idea.
Levy's background is as colorful as the decor in the house she's trying to sell. When she was 17, her mom took her to a psychic who said that she would leave New York, where she grew up, at the age of 26. Then one day, at the age of 26, she had a dream that she was in Los Angeles. Two weeks later, she packed her bags and headed for the West Coast.

Things were tough at first. "I was homeless at one point, sleeping in my car," she said. "I was just in a really dark place." A local who had cancer took pity on her and hired her as his home care nurse. She later got a job in a cannabis dispensary, eventually joining the company's marketing team.
Her marketing strategy involved hitting the clubs that celebrities frequented. "I would go there with a book bag, filled with money, filled with weed," she recalled. "And I'd be throwing money at strippers." She said she would hand out baggies of weed to celebrities to boost her company's profile.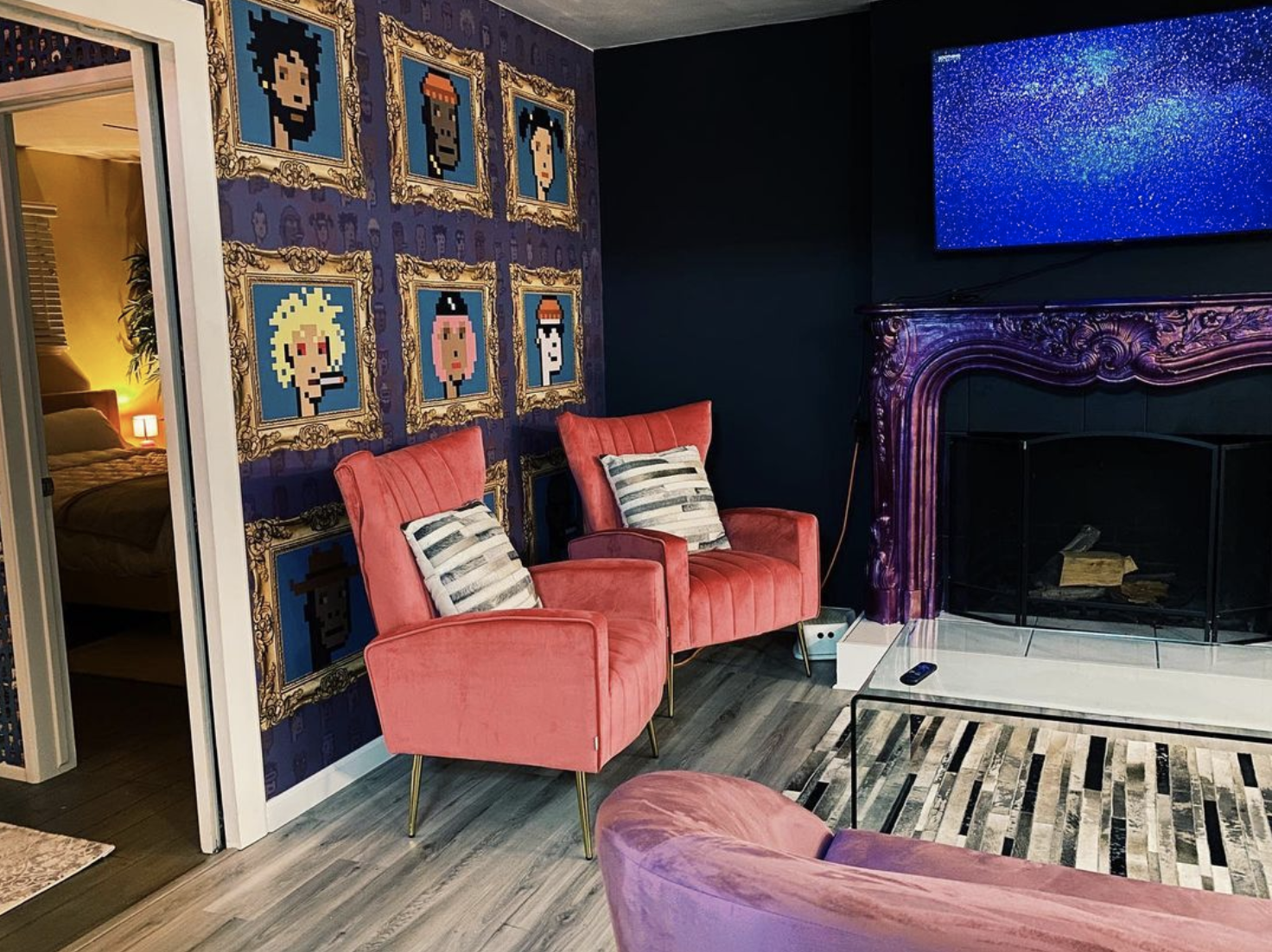 Her first foray into the rental market was advertising her landlord's property on Airbnb. She decided to make the rental cannabis-themed, decorating it with ganja leaves and providing visitors a free joint on arrival.
But, she said, "it was kind of a little rowdy." Out-of-town visitors were getting robbed in the neighborhood, and there were parties with strippers that disturbed the locals. Ultimately, she decided to close it down.
Levy got into crypto in 2017, after a teenage acquaintance advised her to buy bitcoin. "I'm like, 'You're 17.' Like what the hell, you know? And he's like, 'Download Coinbase! Buy bitcoin!'" She used her crypto earnings to buy the North Hollywood property, which once looked like a normal family home, and give it a crypto-themed makeover.

"I wanted it to be extravagant and a little bit tacky, but in a good way," she said. "You know, like, crypto overload." The neighbors, she added, were not pleased by the influx of hard-partying crypto bros, another reason she ultimately decided to sell the place. (She said that the city council contacted her about the complaints.)
As for her next venture? It's a muffin-delivery company called Buffinz, which she has soft-launched. The selling point is that the pastries are delivered by hunky men in branded sleeveless tops.
"You know, a Mother's Day delivery of flowers is cool," she said, "but imagine a hot guy bringing you a muffin. That would be fun!"