Ugandan Parliament Passes Anti-Homosexuality Law
The bill, which now heads to President Yoweri Museveni for his signature, could see LGBT Ugandans jailed for life.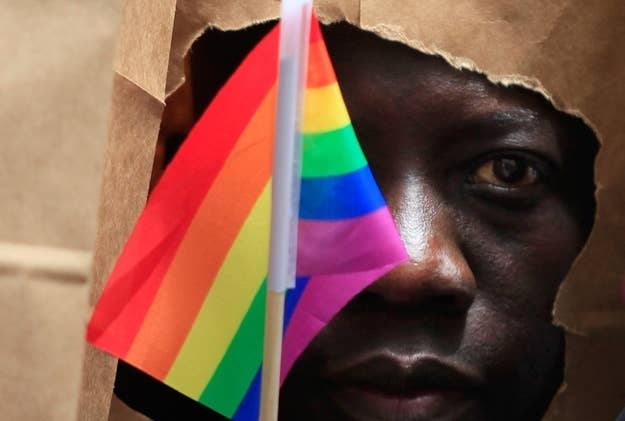 The Ugandan parliament has passed a law that could see LGBT Ugandans jailed for life if they are caught engaging in homosexual activity more than once.
The law — which has been the subject of widespread international condemnation since it was first proposed in 2009 — was approved by the parliament on Friday. Homosexual activity was already illegal in Uganda, but the new law introduces harsher penalties, criminalizes the "promotion" of homosexuality, and makes it illegal to not report homosexual activities to the police.
The most controversial aspect of the law, which would have seen the death penalty introduced for some acts, was dropped before it was passed.
The Anti-Homosexuality Bill was not on the scheduled agenda for the day, and even the president's representative in parliament was caught buy surprise when Speaker Rebecca Kadaga brought it up for a vote. Isaac Imaka, a reporter for Uganda's Daily Monitor who was in the press gallery, told BuzzFeed that the president's representative— called the premier — attempted to thwart the vote with a quorum call, but Kadaga ignored the request in violation of ordinary parliamentary procedure.
Uganda is not the only African country currently introducing even harsher penalties for homosexuality. Nigeria has a bill outlawing same-sex advocacy awaiting presidential approval. The Ugandan law also needs approval from President Yoweri Museveni before becoming law.
Frank Mugisha, a Ugandan LGBT activist, told AFP after the bill passed, "I am officially illegal."
J. Lester Feder contributed to this report.