Woman Being Held Hostage Uses Pizza Hut Order To Get Help
Cheryl Treadway and her three children were allegedly being held at knifepoint by her boyfriend when she offered to order a pizza and included the secret message "Get 911 to me," which led to her rescue.
A Florida woman and her child taken hostage at knifepoint were saved when she offered to order Pizza Hut through a smartphone app — and included the pleas "Please help. Get 911 to me" and "911 hostage help!" in the messages section, the Highlands County Sheriff 's Office said Tuesday.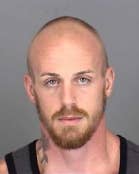 Cheryl Treadway and her boyfriend, Ethan Nickerson, 26, were arguing throughout the day Tuesday as he wielded a large knife, police said. When she tried to leave the house to pick up her kids from school, Nickerson grabbed her, took her cell phone, and followed her along the trip, police said.

The situation continued when they got home — only now Treadway's three children were present. Around 3:40 p.m. she convinced Nickerson to give her cell phone back so she could order a pizza through the Pizza Hut app, police said. In the messages section for the classic pepperoni pie she included the pleas for help. Nickerson quickly took the phone back, police said.
"Pizza Hut employees recognized the order as from a
frequent customer, however the comments were out of the ordinary, so they
called the Highlands County Sheriff's Office to investigate the situation," police said."
"We've never seen that before," the restaurant's manager, Candy Hamilton, told WFLA. "I've been here 28 years and never, never seen nothing like that come through."

When the deputies got to the home, Treadway ran out with one of her children. A deputy spoke to Nickerson for about 20 minutes, and convinced him to come outside, police said. He was arrested and charged with
aggravated assault with a weapon without intent to kill, battery, false imprisonment, and obstructing justice by depriving communication to law enforcement.
Treadway didn't immediately return a request for comment.