Watch This NBA Player Adorably Fist Bump A Baby Fan
Oh, Will Barton also landed a 360-degree layup in the same game.
Look at the timing and the execution on that — Barton already had his fist out for the bump, and pop raised his little one's hand at exactly the right moment.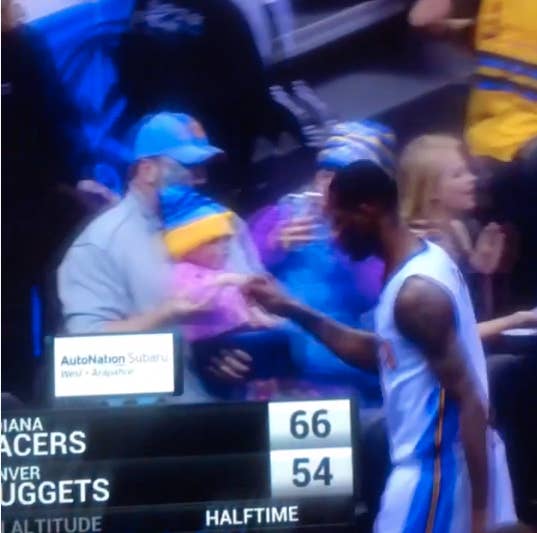 The Nuggets won, 129-126. And so did that baby.