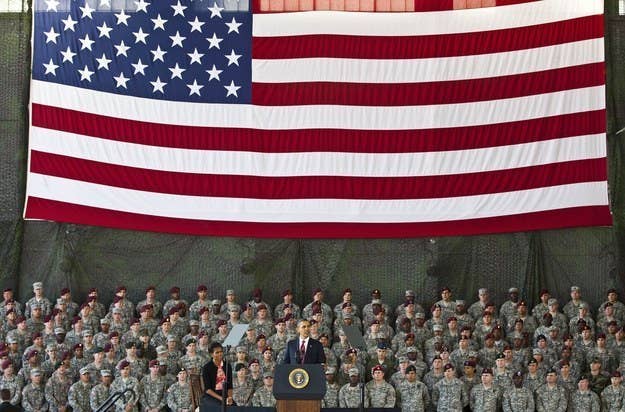 President Obama will send up to 1,500 additional American troops to Iraq to help security forces there combat Islamic State militants, the White House said.
The soldiers will be deployed in the next several months and will serve in a non-combat role, said White House Press Secretary Josh Earnest.
Their role will be to "train, advise, and assist Iraqi Security Forces, including Kurdish forces," Earnest said. "The President also authorized U.S. personnel to conduct these integral missions at Iraqi military facilities located outside Baghdad and Erbil. U.S. troops will not be in combat, but they will be better positioned to support Iraqi Security Forces as they take the fight to ISIL."
There are currently about 1,400 American troops in Iraq.
"The President took these decisions at the request of the Iraqi Government and upon the recommendation of Secretary [Chuck] Hagel and his military commanders based upon the assessed needs of the Iraqi Security Forces," Earnest said.
The soldiers will set up several sites to train nine Iraqi and three Peshmerga brigades, Pentagon Press Secretary Rear Admiral John Kirby said. It's not yet clear where those sites will be.
"Ultimately, these Iraqi forces, when fully trained, will enable Iraq to better defend its citizens, its borders, and its interests against the threat of ISIL," Kirby said.