Two people died after floodwaters resembling a "disaster movie" destroyed the main section of Ellicott City, Maryland, on Saturday night, officials said.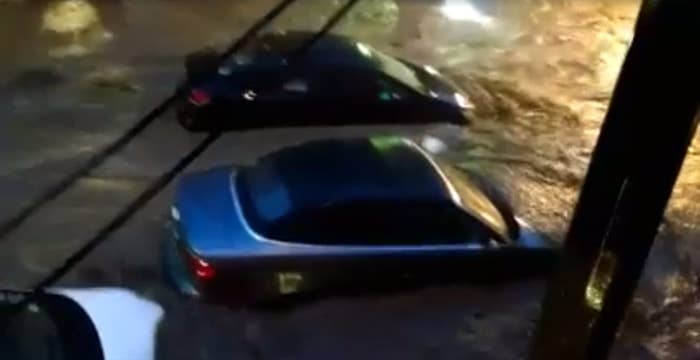 Nearly six inches of rain fell on the area between 7 p.m. and 9 p.m. ET on Saturday, Howard County Executive Allan Kittleman said on Sunday. It's the "equivalent of rain for a whole month," he added.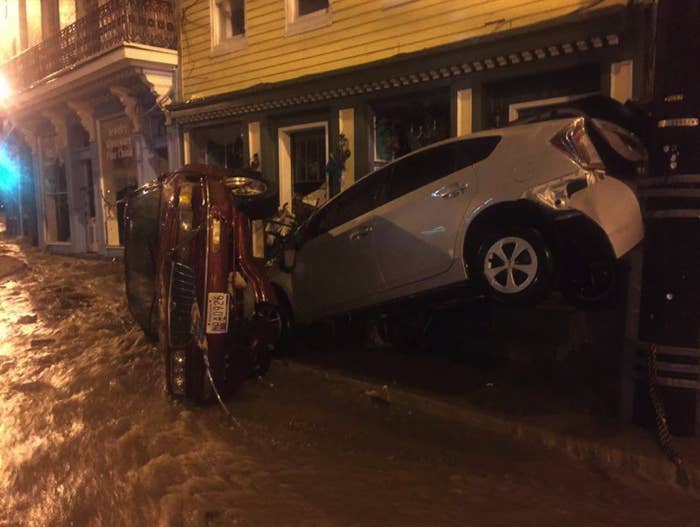 With that much rain comes "tremendous force of water," Kittleman said, adding that sidewalks are gone, "buiding floors completely gone," "foundations completely gone" and that there were "cars on top of cars."
The area "looks like a war zone," Kittleman said, adding it "looks like a disaster movie."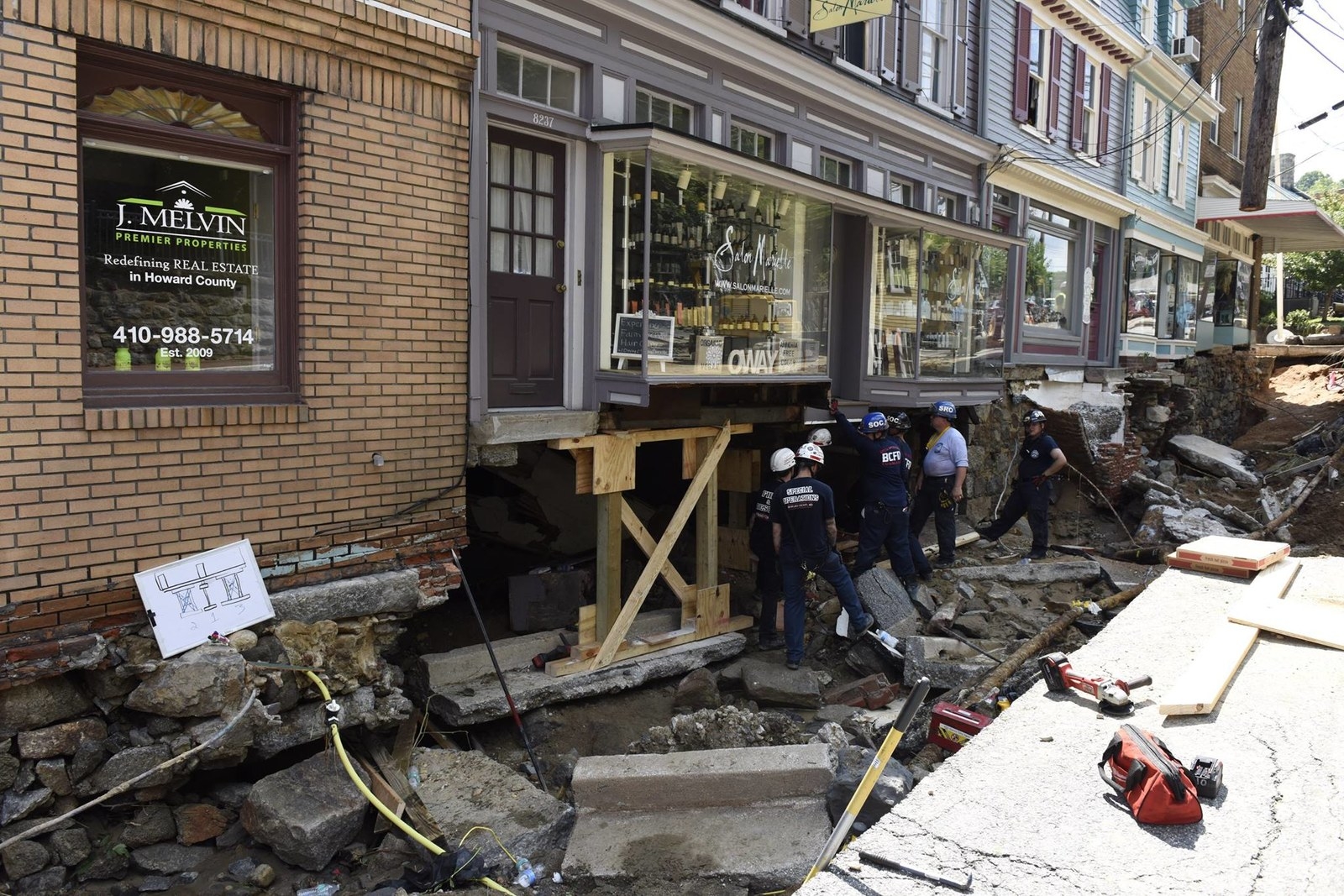 A woman was also rescued from her car by a human chain in an incident which was shared widely on Facebook after being posted Sunday morning.
Gov. Larry Hogan declared a state of emergency for the city, and praised first responders.