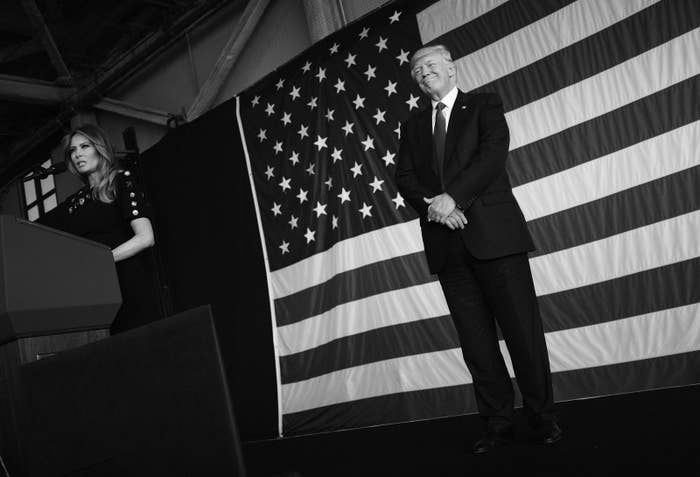 Nearly three days after two people were fatally stabbed on a Portland train for standing up to a white supremacist spewing anti-Muslim comments, President Trump condemned the attack in a tweet.
"The violent attacks in Portland on Friday are unacceptable. The victims were standing up to hate and intolerance. Our prayers are w/ them," Trump tweeted from the official @POTUS account, which has 18 million followers. (Trump's personal account, @realdonaldtrump, which he uses more often, has nearly 31 million followers.)

Trump was criticized for taking so long to address the attack. The most prominent criticism came from journalist Dan Rather, who wrote in an open letter to Trump: "They were brave Americans who died at the hands of someone who, when all the facts are collected, we may have every right to call a terrorist."
Trump often quickly denounces terrorist attacks by people who identify as Muslim, and he referenced terror attacks in his recent statement on the start of Ramadan — something former presidents Barack Obama and George W. Bush didn't do.
Read Buzzfeed News' full coverage of the attack: