Good morning. Hours after his administration said it is considering military force against Syrian leaders for possibly planning a chemical weapons attack, and after an independent body said his health care plan would leave millions uninsured, President Trump is tweeting...about "fake news" and CNN.
Early Saturday morning, BuzzFeed News broke a story about CNN deleting and retracting a report claiming that Anthony Scaramucci, a Trump transition team official, was allegedly under investigation by the Senate committee looking into Russian interference in the election.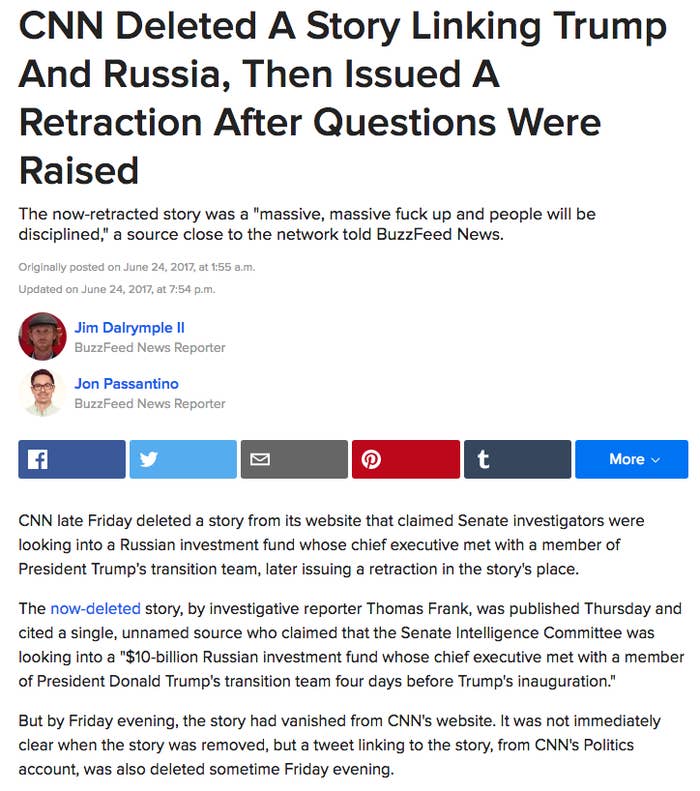 On Monday, three people at CNN associated with the report — its reporter Thomas Frank, its editor Eric Lichtblau, and investigations editor Lex Haris — resigned amid an internal investigation.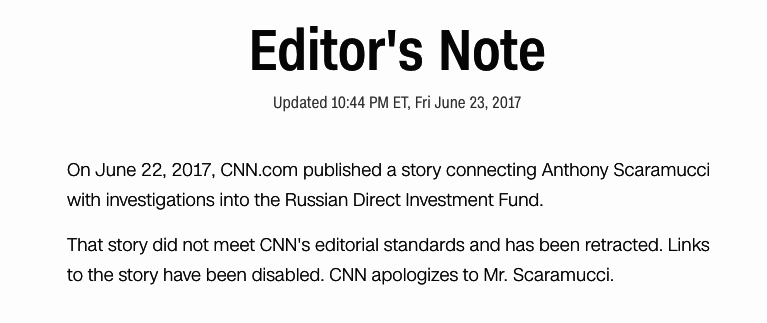 Trump and his supporters have been calling CNN "fake news" since the campaign. Trump — who, along with his top administration officials, lies and makes false statements with regularity — uses this term to describe media outlets that publish stories he doesn't like.
video-cdn.buzzfeed.com
Trump dug up this RT — from a self-described "clickbaiter" — from deep within replies to this tweet.
Then Trump entered a suite of Fox and Friends RTs — think of it as his own Blue Period.
Trump then moves on to boosting other arms of the Fox News empire.
Before returning to his bread-and-butter issue.
Bye.