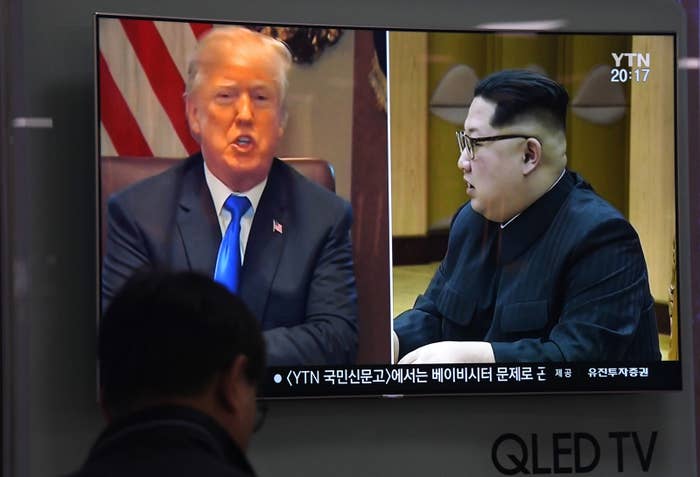 President Donald Trump on Thursday abruptly canceled his planned meeting with Kim Jong Un for next month, blaming the North Korean leader's "open hostility" in recent statements.
"While many things can happen and a great opportunity lies ahead potentially, I believe that this is a tremendous setback for North Korea and, indeed, a setback for the world," Trump said of his decision during a previously scheduled press event at the White House, hinting that the summit could still take place at a later date.
"Nobody should be anxious; we want to get it right," Trump said.
"All of the Korean people, North and South, deserve to be able to live together in harmony, prosperity, and peace," Trump said. "That bright and beautiful future can only happen when the threat of nuclear weapons is removed. No way it can happen otherwise. If and when Kim Jong Un chooses to engage in constructive dialogue and actions, I am waiting."
Trump also said that he had spoken with Defense Secretary Jim Mattis and the Joint Chiefs of Staff, warning that the military is ready if necessary to take action against North Korea.
Trump's comments echo those he wrote in a letter to the North Korean leader released Thursday.
"Sadly, based on the tremendous anger and open hostility displayed in your most recent statement, I feel it is inappropriate, at this time, to have this long-planned meeting," Trump wrote. "Therefore, please let this letter serve to represent that the Singapore summit, for the good of both parties, but to the detriment of the world, will not take place."
North Korea's vice foreign minister, Kim Kye Gwan, said in a statement Friday that while the decision to cancel the meeting was unexpected, North Korea was still wiling to talk with the US at any time, according to the state-run Korean Central News Agency.
Kim said North Korea's goal to bring stability to the Korean peninsula remains unchanged.
The historic, unprecedented summit had been slated for June 12 in Singapore.

The president then tweeted a copy of his letter to the @realDonaldTrump Twitter account, misspelling Kim Jong Un's name in the process. He later deleted the tweet and sent another with the correct spelling.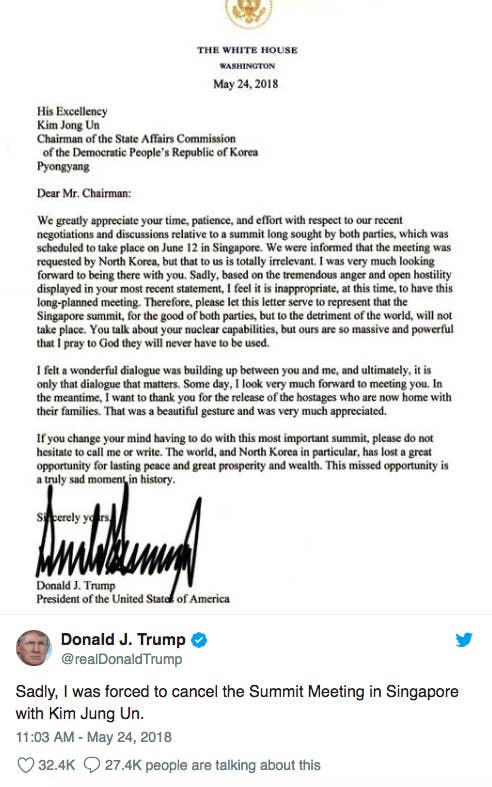 In a call with reporters on Thursday, a senior White House official said that Trump "dictated every word of the letter himself."
Trump's move to pull out of the summit aligns with the advice on backing away from negotiations he gives in his book, The Art of the Deal.
Following the announcement Thursday morning, a source close to Trump told BuzzFeed News, "The book is a best-seller for a reason. The tactics work."

Former Trump campaign adviser Sam Nunberg tweeted that the cancellation was a "genius tactical move" and that Trump had "[p]layed the Little Rocket Man for a sucker."

Some others who have been around the president were more skeptical of Trump's decision Thursday.
A former White House official said Trump had shown a "lack of discipline" on North Korea, adding that, although it seemed like a "play to try and force them back to the bargaining table, I don't see that happening."
When contacted for reaction to Trump's decision, a senior European diplomat from a G7 country told BuzzFeed News, "I feel like I'm in an episode of Designated Survivor."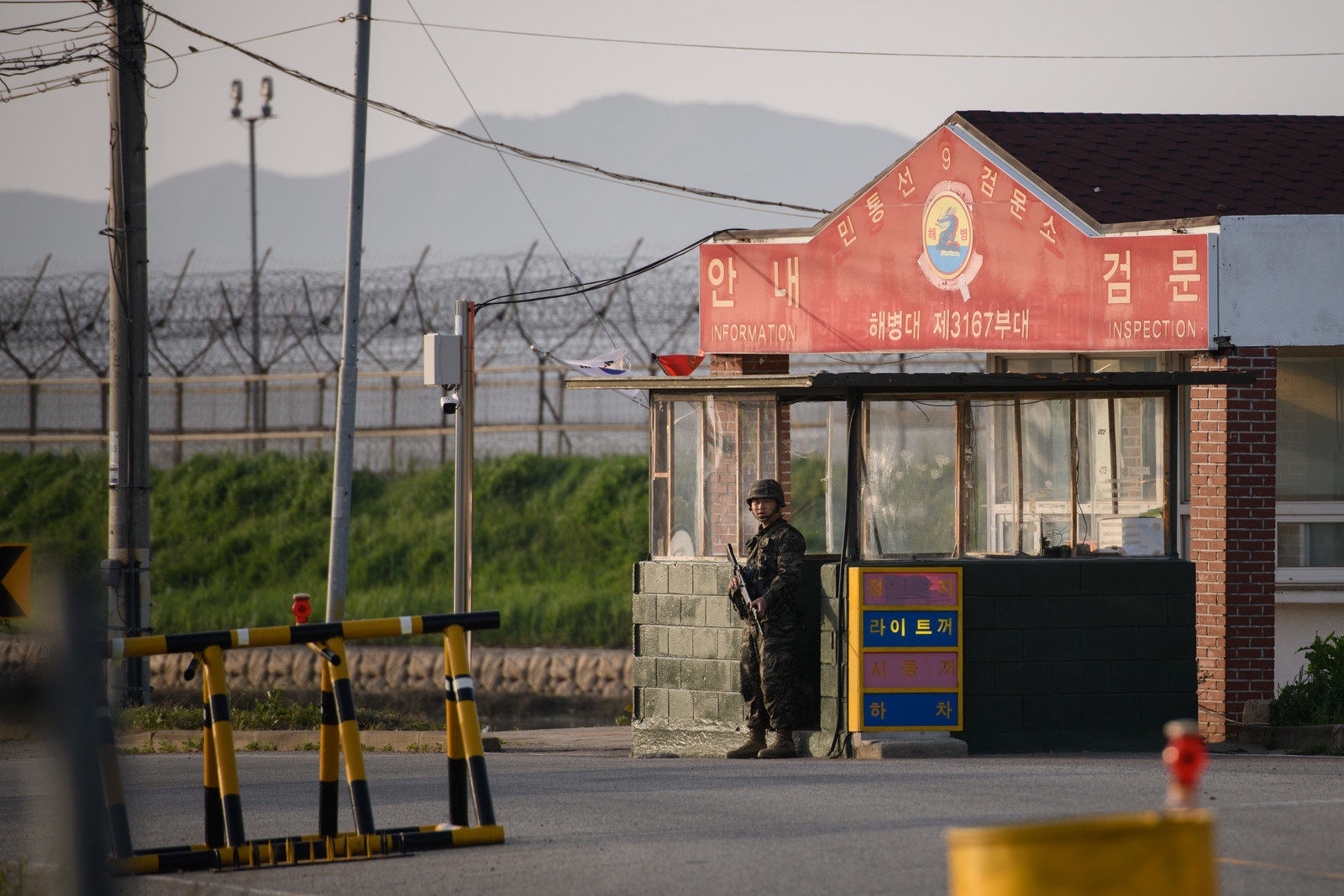 Planning for the summit had not been proceeding smoothly ahead of the cancelation. A North Korean delegation reportedly failed to show up to a meeting with US officials in Singapore two weeks ago. Secretary of State Mike Pompeo, testifying before the Senate Foreign Relations Committee in a previously scheduled appearance, confirmed that there had been no response to US outreach.
The North Koreans' "strange lack of judgment suggests a profound lack of good faith," the senior White House official said during Thursday's press call. "The president was always clear that he was prepared to walk away from this meeting."

South Korea, meanwhile, seemed blindsided by the sudden shift. "We are attempting to make sense of what, precisely, President Trump means," Kim Eui-kyeom, spokesperson for President Moon Jae-in, told the Washington Post on Thursday.
Moon announced he would hold an emergency midnight meeting at the Blue House in Seoul, calling in his foreign minister, intelligence chief, and other top advisers.
Trump, however, said during his White House statement that he had spoken with Japan and South Korea, who he claimed "are not only ready should foolish or reckless acts be taken by North Korea, but they are willing to shoulder much of the cost of any financial burden— any of the costs associated by the United States in operations if such an unfortunate situation is forced upon us."
Trump has long pushed for allies to pay more for the US to uphold the defense treaties it has signed with them.
In the letter released Thursday, Trump writes to Kim the US "greatly appreciate[s] your time, patience, and effort with respect to our recent negotiations and discussions relative to a summit long sought by both parties."
"I was very much looking forward to being there with you," he wrote.
The president also warned that the US's nuclear capabilities are "so massive and possible that [he] pray[s] to God they will never have to be used." He went on to praise the "wonderful dialogue" that was "building up" between the two countries, and said that, "ultimately, it is only that dialogue that matters."
"Some day, I look very much forward to meeting you," he wrote.
Referencing the release of three US hostages this month, the president thanked Kim Jong Un for the diplomatic gesture, calling it "beautiful" and "very much appreciated."
Trump also left room for North Korea to reach out in the future, writing, "If you change your mind having to do with this most important summit, please do not hesitate to call me or write."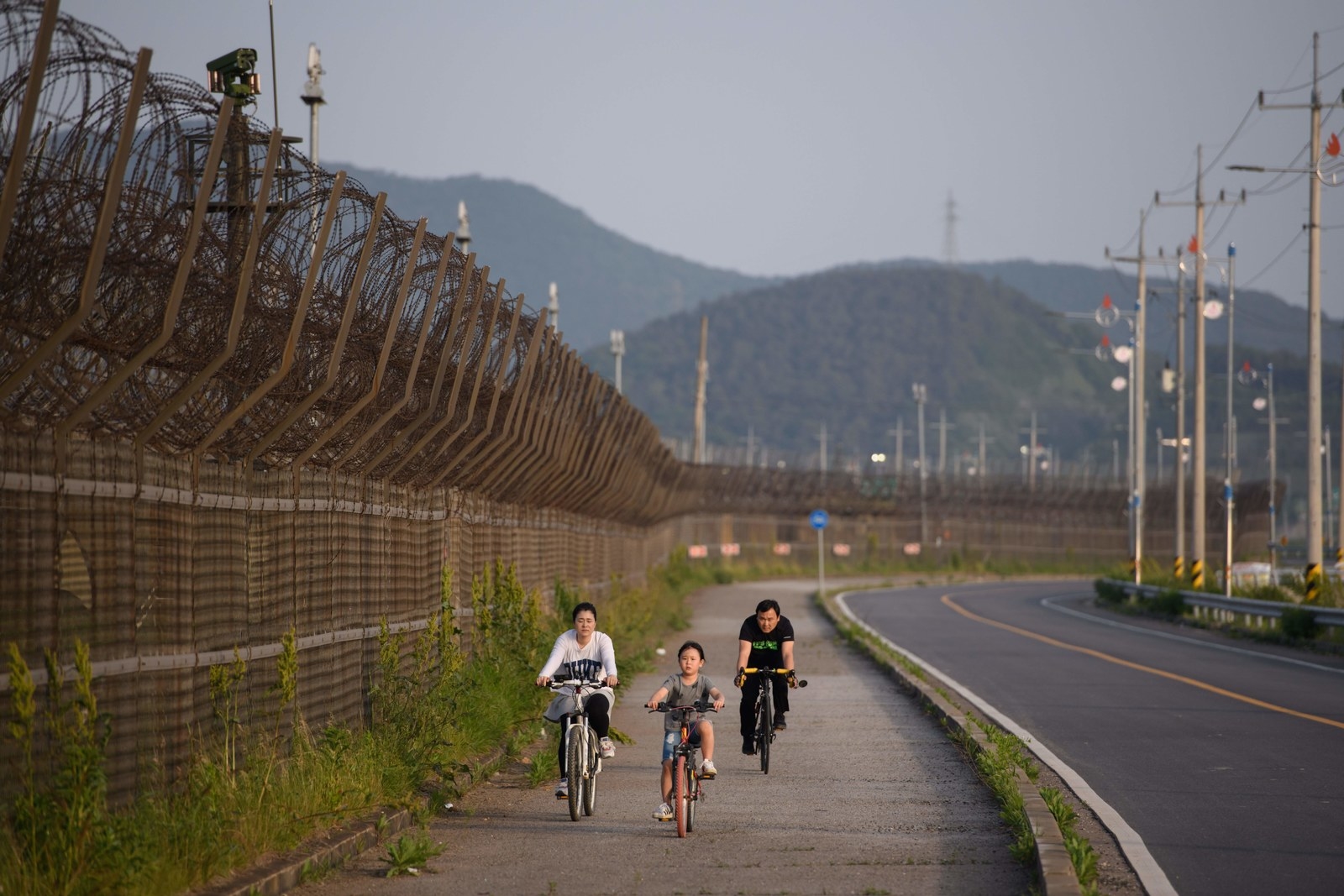 Trump had originally accepted an invitation from the North Korean leader in March, with the understanding the country was committed to denuclearization.

In April, Kim announced that the country was suspending all nuclear and long-range missile tests, and would close its main nuclear testing site.
In April, for the first time since the Korean War ended more than half a century ago, the leaders of North and South Korea met to discuss denuclearization.

But comments from White House National Security Adviser John Bolton in May led to threats from North Korean officials to call off the planned summit, stating that the country was not interested in the US making a "one-sided demand" that North Korea give up its nukes. Vice President Mike Pence repeated that assessment on Fox News on Tuesday, prompting a top North Korean official to issue a statement blasting him as a "political dummy."
Wednesday night's statement, which reportedly enraged Trump, was the first communication from the North Koreans that the White House had seen in a week, the senior official said.
On Thursday, officials in Pyongyang exploded what they said was the major nuclear testing facility they had planned to decommission ahead of the summit, in front of invited journalists. However, no international inspectors were present at the demolition.

In his letter to Kim Jong Un Thursday, Trump wrote, "The world, and North Korea in particular, has lost a great opportunity for lasting peace and great prosperity and wealth.
"This missed opportunity is a truly sad moment in history."
This is a developing story. Check back for updates and follow BuzzFeed News on Twitter.

Additional reporting by Hayes Brown in New York, Vera Bergengruen in Washington, and Alberto Nardelli in London.
CORRECTION
The Singapore summit was scheduled for June 12. An earlier version of this post incorrectly said it was due to take place on June 1.