Patriots quarterback Tom Brady, one of the NFL's biggest stars and a friend of President Trump's, linked arms with his colleagues during Sunday's National Anthem.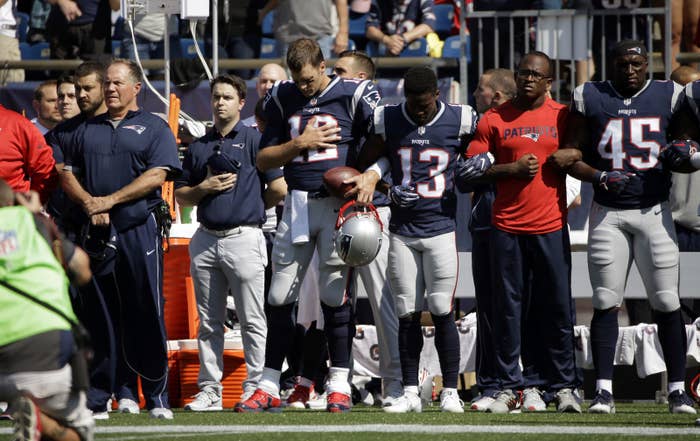 Players around the league either linked arms or knelt during the anthem, in defiance of Trump's saying any player who takes a knee should be fired.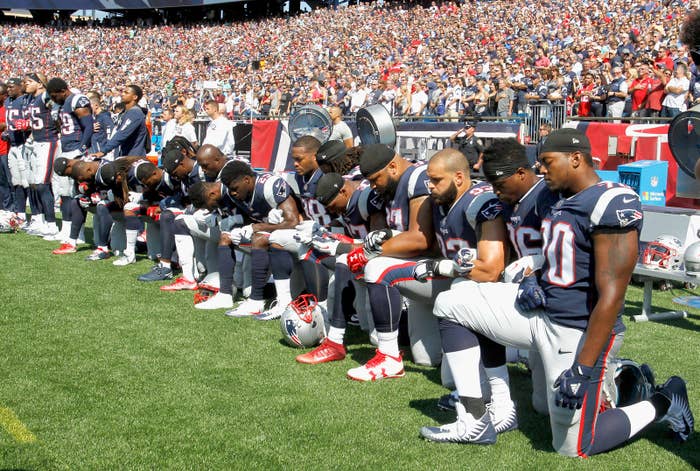 Brady and Trump have called each other friends in the past, though Brady is quieter about the nature of their relationship. He didn't attend the White House ceremony for the Patriots Super Bowl win earlier this year, due to "family matters."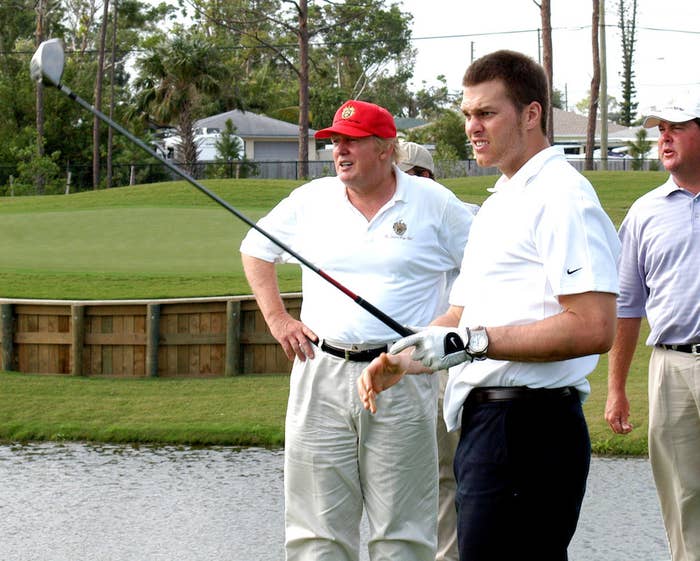 Brady's act of defiance is a big deal, considering his star power and how close he is with Trump. Their relationship is constantly scrutinized.
Earlier in the day, Brady indicated on Instagram he was with his fellow players, saying in a caption, "Strength. Passion. Love. Brotherhood. Team. Unity. Commitment. Dedication. Determination. Respect. Loyalty. Work. #nflplayer"
On Monday, Brady made his weekly appearance on the Kirk and Callahan, a Boston sports radio show. He said he disagrees with what the president said and called Trump's words "divisive."