Three Men Allegedly Stab Young Moose To Death In Alaska
The men were arrested and charged with wanton waste of big game, a misdemeanor.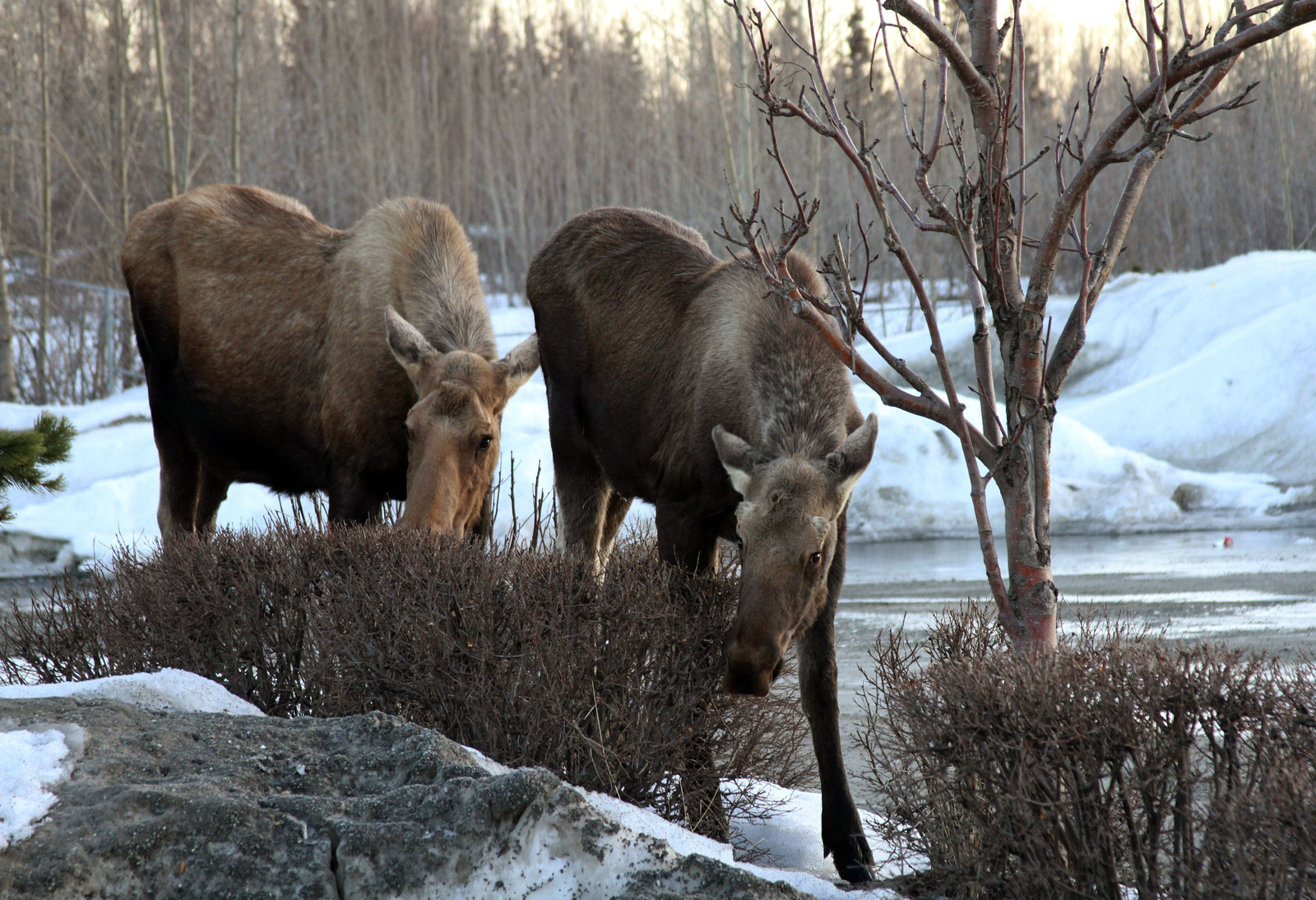 Three men were charged Wednesday with wanton waste of big game and other crimes for fatally stabbing a young moose in Anchorage, Alaska, police said.
Several witnesses reported seeing three men allegedly harassing a yearling moose along a bike trail near the Russian Jack golf course at around 7:20 p.m. Tuesday, police said.
The witnesses say they observed the three men jumping on the moose, kicking it, and stabbing it with a large knife, police said in a news release.

By the time officers arrived, the moose was dead. It had "several lacerations and large tufts of hair pulled from its body," police said.
Officers found the three suspects nearby, allegedly with blood on their clothes. A police dog named Diesel arrived at the scene, and about an hour later found several knives that police believe were used to stab the moose.
Johnathan Candelario, 25, James Galloway, 28, and Nick Johnston, 33, were arrested and each charged with cruelty to animals and tampering with evidence — both felonies — as well as wanton waste of big game, a misdemeanor. They remained in custody pending appearances in court.
A local charity collected the moose's remains.