Terror Cell In Italy Reportedly Planned Attack On Pope Benedict
Italian authorities arrested 18 people on Friday accused of plotting attacks against the pope and the government of Pakistan.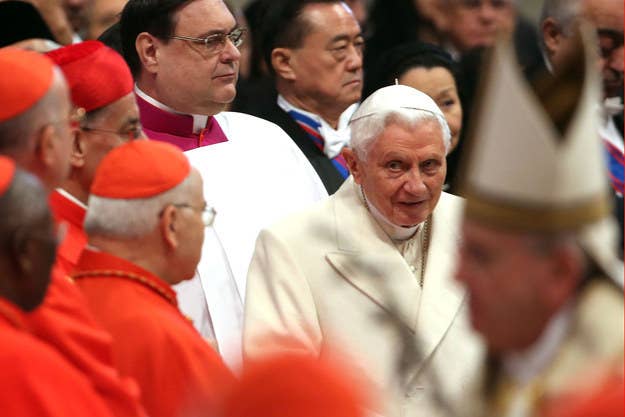 The Italian government said Friday it was arresting 18 people accused of working with al-Qaeda to carry out terror attacks on Pope Benedict XVI and the Pakistani government.
Some of those arrested allegedly boasted that they were Osama bin Laden's former bodyguards, the Associated Press reported.
The cell comprised Pakistanis who were operating out of the Italian island of Sardinia since 2005, the lead investigator told NBC News.
"In a wiretapped conversation, one of them...boasted that Bin Laden sent him personally to Italy," investigator Mario Carta said. "We believe they were in touch with people who knew the whereabouts of bin Laden, to the point that they would frequently ask over the phone about his health while he was in hiding."

The group allegedly planned one 2010 attack on Pope Benedict while he was at the Vatican, but didn't carry it out, NBC reported. They also planned to topple the Pakistani government.
They are also accused of several notable attacks in Pakistan, the AP reported:
Anti-terrorism police in Sardinia said some of the suspects were responsible for "numerous bloody acts of terrorism in Pakistan," including the October 2009 explosion in a market in Peshawar in which more than 100 people died.

The arrest warrants are being executed throughout Friday, Pasquale Errico, the police chief in the city of Sassari, told the AP.