Staples Buys Office Depot In $6.3 Billion Deal
The agreement will create a huge business supply company.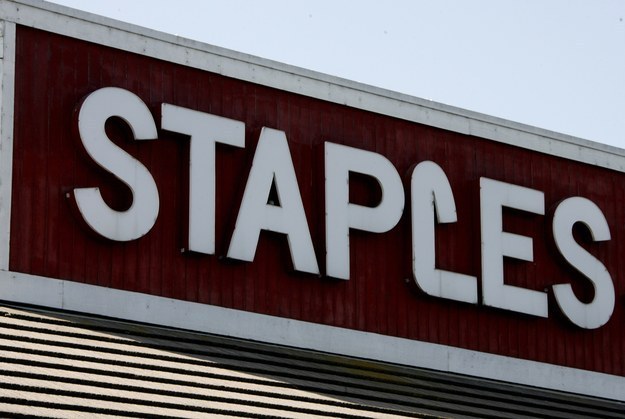 Staples will buy its smaller rival, Office Depot, creating a giant business supplies company.
The value of the transaction is about $6.3 billion, the companies said, according to CNBC.
As the AP reported:
Office Depot Inc. shareholders will receive $7.25 in cash and 0.2188 of a share in Staples Inc. at closing. The deal values Office Depot at $11 per share. The companies put the transaction's value at $6.3 billion.
Earlier in January, BuzzFeed News reported that Staples limited the number of hours part-time associates can work to 25 hours a week -- which some workers claimed was a way to skirt upcoming Obamacare requirements.
As BuzzFeed News reported:
According to an early December internal memo obtained by BuzzFeed that Staples sent to its store managers, the company described the decision to curb hours for part-time associates starting with the week ended Jan. 4 as "an effort to maximize scheduling flexibility." The retailer distributed "talking points" for discussing the change with part-time employees who regularly worked above the new limit — a brief script that that spells out three moments for the manager to "pause and check for understanding." Staples also noted in the memo that managers might need to hire more part-time workers to compensate for the reduction in hours.