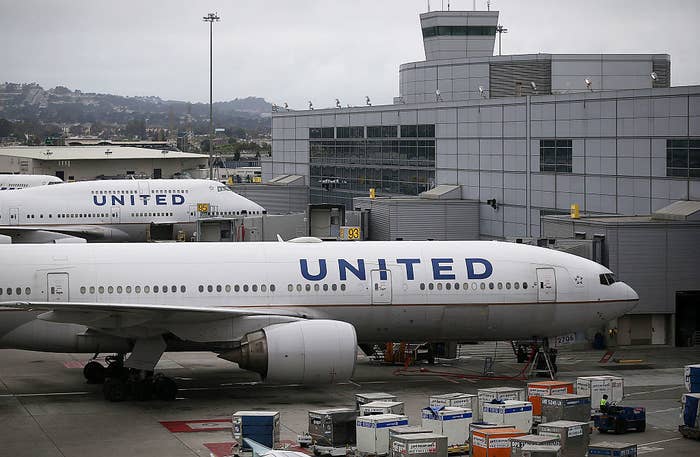 The chief executive of United Airlines promised to make right what he called a "truly horrific event" as his company faced a second day of public outrage over a man who was injured while being dragged off a plane.
"The truly horrific event that occurred on this flight has elicited many responses from all of us: outrage, anger, disappointment. I share all of those sentiments, and one above all: my deepest apologies for what happened," United CEO Oscar Munoz said in a statement. "Like you, I continue to be disturbed by what happened on this flight and I deeply apologize to the customer forcibly removed and to all the customers aboard. No one should ever be mistreated this way.
"I want you to know that we take full responsibility and we will work to make it right."
Video footage of the incident went viral Monday, spurring outrage on social media. Millions of Chinese people have also expressed anger over the treatment of the Asian-American man, with many demanding a boycott of the airline.
In an interview with ABC News' Rebecca Jarvis on Good Morning America Wednesday, Munoz said that Dr. David Dao was not at fault for what happened.
"He was a paying passenger, sitting on our seat in our aircraft and no one should be treated that way period," Munoz said.
He referred to the incident as a "system failure," taking responsibility for not empowering employees to "use their common sense."
On Tuesday, Dr. Dao remained in a hospital in Chicago. An attorney for his family thanked those who had offered support.

"The family of Dr. Dao wants the world to know that they are very appreciative of the outpouring of prayers, concern and support they have received. Currently, they are focused only on Dr. Dao's medical care and treatment," said Stephen L. Golan of Golan Christie Taglia said in a statement.
United Airlines also took a hit on the financial market Tuesday, with its stock trading down by almost 4% at one point. By midday, however, it was down about 3%, meaning the airline was worth about $600 million less than it was at the close of trading on Monday.

Munoz' comments on Tuesday came one day after his widely panned statements as the public relations disaster unfolded, in which he apologized for "having to re-accommodate" customers from the overbooked flight. He also said that the airline, along with the Department of Transportation, is conducting a detailed review of the incident, something he reiterated on Tuesday with a promise to come back with the findings by April 30.
"It's never too late to do the right thing," he said Tuesday. "I have committed to our customers and our employees that we are going to fix what's broken so this never happens again. This will include a thorough review of crew movement, our policies for incentivizing volunteers in these situations, how we handle oversold situations and an examination of how we partner with airport authorities and local law enforcement."
He added: "I promise you we will do better."
The situation was set off when the airline offered $800 to volunteers willing to give up their seats for a United crew that needed to be accommodated on the fully booked flight. When no one came forward, the airline said it selected four passengers at random.
Three people got off the plane, but the man in the video refused, reportedly telling officials he was a doctor and needed to treat patients the next day.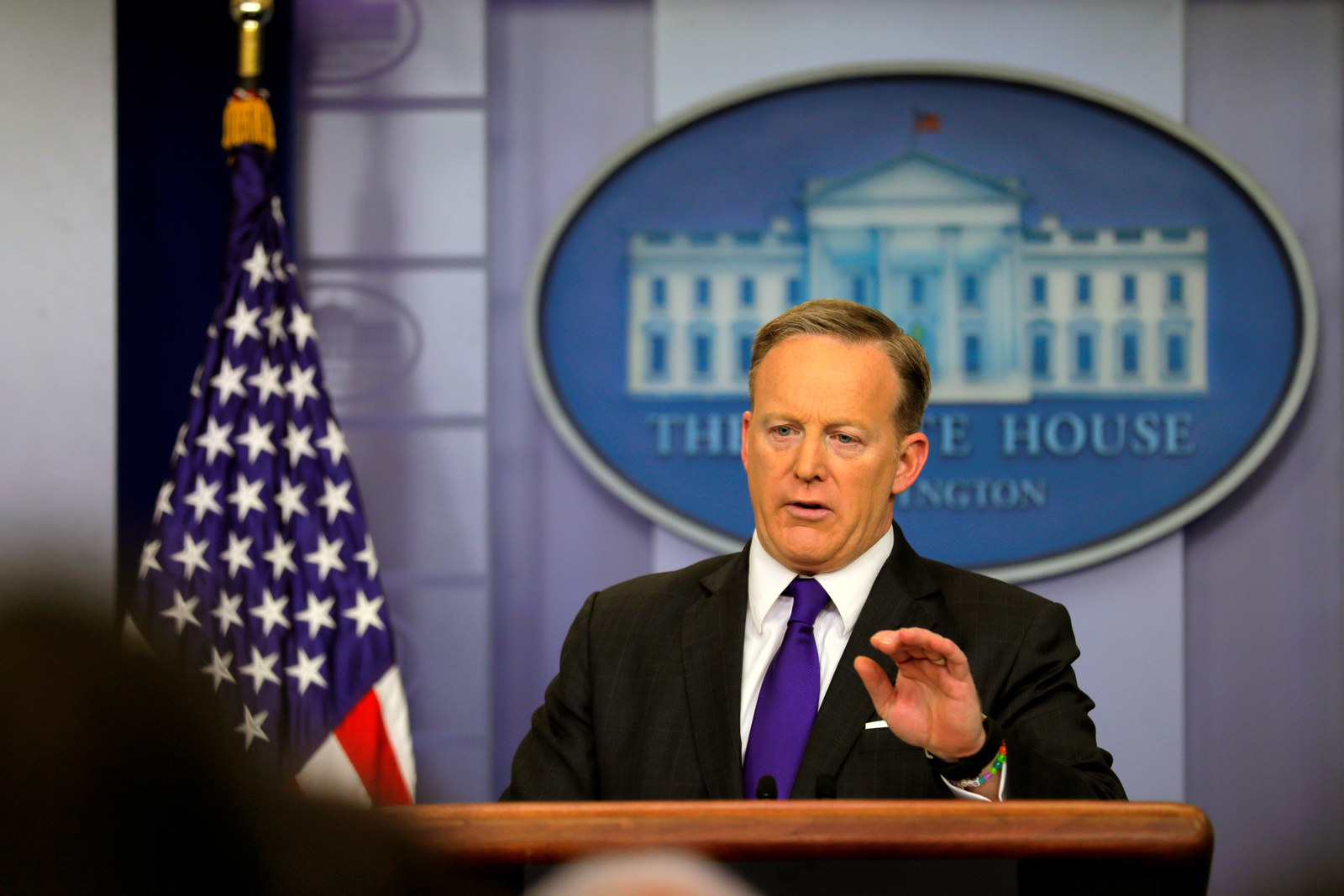 White House press secretary Sean Spicer on Tuesday weighed in on the controversy, calling the video of the man being dragged off the plane Sunday evening "troubling."
"From a human-to-human standpoint, to watch a human being get dragged down an aisle with their head banging off arm rests, and not think that it could have been handled better, I would assume that — and we could probably all agree on that," he said.
He also cautioned against getting ahead of where the reviews go.

"It was an unfortunate incident. Clearly, when you watch the video, it is troubling to see how that was handled, but I'm not going to — they have clearly stated their desire to review the situation," he said. "Law enforcement is reviewing it and for us to start to get in front of what should be a very simple — a local matter, not necessarily not needing a federal response."
Asked if President Trump had seen the video, Spicer said, "I'm sure he has."
"I don't think anyone looks at that video isn't disturbed," he added.