Rupert Murdoch Reportedly Stepping Down As 21st Century Fox CEO
Murdoch founded News Corporation in 1979 and has been at the helm ever since. 21st Century Fox was a spin-out of the now-defunct media conglomerate.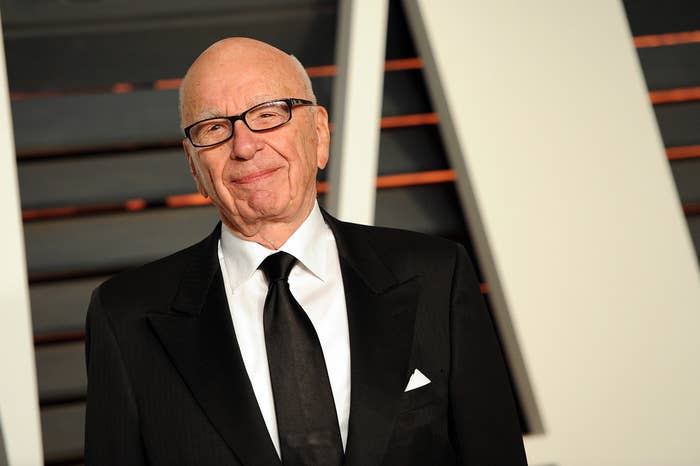 Rupert Murdoch is preparing to step down as the CEO of 21st Century Fox, according to CNBC, and plans to hand control of the media conglomerate to his son James.
CNBC, citing unnamed sources in the mogul's family, said the announcement will come soon, although it's not clear when Murdoch would step aside.
Murdoch founded News Corporation in 1979, growing it into a media giant that eventually owned outlets such as Fox News, Fox Entertainment Group, Sky Television, the Wall Street Journal, the New York Post, and a battery of newspapers in the UK and Australia.
The company was shuttered and spun into two separate entities in 2013 amid pressure from investors after a phone hacking scandal engulfed the News of the World, which at the time was the company's highest-circulating paper. One of those entities, 21st Century Fox, mostly took in television and film operations.
As CNBC reported:
Murdoch will continue to be the executive chairman of Fox, while his son Lachlan would also become an executive co-chairman of the company.
The question which of Murdoch's children would eventually control his companies has been the subject of speculation for years.
This is a developing story. Check back for updates and follow BuzzFeed News on Twitter.