Princeton Professor Wins Nobel Prize For Economic Inequality Research
He studies economic factors of global inequality.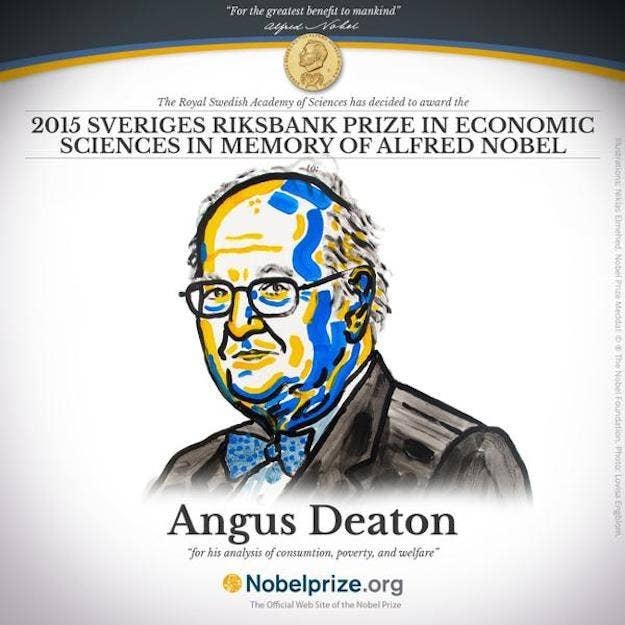 A Princeton professor was awarded the Nobel Prize in economic sciences on Monday for "his analysis of consumption, poverty, and welfare."

Angus Deaton is both an American and a British citizen. His research focuses on "the determinants of health in rich and poor countries, as well as on the measurement of poverty in India and around the world."
"I was mostly concerned with little boys and little girls who were treated differently," Deaton said at a news conference he telephoned into after the announcement.
When asked about the refugee crisis, he said it was "the result of ... unequal development in the rich world, which has left a lot of the world behind. And those people who have been left behind would like a better life."
When asked if anything could solve the problem, he said, "poverty reduction in poor countries."
When asked what his reaction to winning was, he said, "I was pretty sleepy to remember. I was just delighted."
The economic sciences prize isn't one of the original ones created by Alfred Nobel. It was added decades later as a memorial to him.
Here's a clip of Deaton answering a question about the refugee crisis:
And here's some more of Deaton's biography: