Parents Of Aurora Shooter James Holmes Plead For His Life
Robert and Arlene Holmes, in what appears to be their first public comments on the 2012 Colorado theater massacre that killed 12, wrote their son was "gripped by a severe mental illness."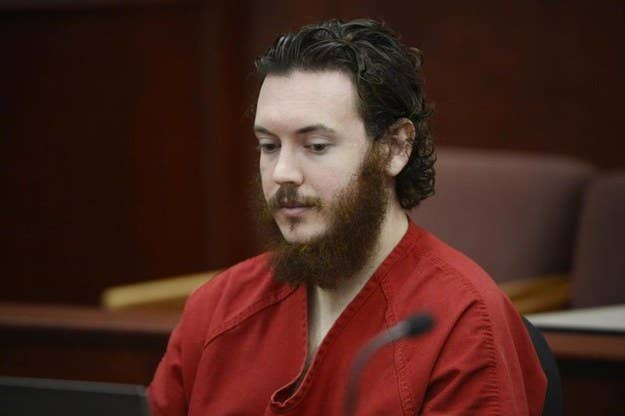 The parents of James Holmes, who is charged with killing 12 people in a 2012 theater massacre in Colorado, pleaded for his life in a letter sent to the Denver Post.
This appears to be the first time Robert and Arlene Holmes have commented on the Aurora incident. Holmes is facing the death penalty for the assault. In 2013 he changed his plea to not guilty by reason of insanity after an expert witness diagnosed him with a severe mental disability.
From the Post:
"We have read postings on the Internet that have likened him to a monster," Robert and Arlene Holmes write in the letter. "He is not a monster."

The letter, provided to The Denver Post, is the first time Holmes' parents have commented publicly about their son's actions and about the grief they have felt as a result. The Holmeses write that they have "spent every moment for more than two years thinking about those who were injured and the families and friends of the deceased."

"We are always praying for everyone in Aurora," they write. "We wish that July 20, 2012, never happened."
Jury selection in the trial is expected to begin on Jan. 20.
His parents said in the letter he is "a human being gripped by a severe mental illness." They ask that instead of being sentenced to death, lawyers negotiate a deal so he gets sent to a mental health treatment facility for the rest of his life, which "would prevent any future harm to him and others."
"We love our son, we have always loved him and we do not want him to be executed," they wrote, adding that two groups, the Murder Victims' Families for Human Rights and the National Alliance on Mental Illness, advocate against executing the mentally ill.