Obama Tells Americans To "Go To The Movies"
Asked about the Sony hack, the President also told ABC News on Wednesday that American authorities found "no credible evidence though of any serious threat to theaters."
President Obama said Wednesday that American authorities found no "serious threat to theaters" in the aftermath of the Sony hack and that people should "go to the movies" in an interview with ABC News.
The president's remarks came as Sony decided to pull the film The Interview, which depicts the assassination of North Korea leader Kim Jong Un, from theaters and said it has no plans for further release. The decision came after a group, calling themselves "Guardians of Peace," hacked sensitive and embarrassing Sony documents and threatened theaters showing the movie.
American investigators have said North Korea was responsible.
"With respect to this specific case, we're investigating it, we're taking it seriously, the FBI should have more information over the next several days about the suspected identity of the hackers and whether there's a state sponsor of it or not," Obama told ABC News.
"We see no credible evidence, though, of any serious threat to theaters or some sort of terrorist attack against theaters that are screening the particular movie at issue," he added.
"We'll be vigilant, if we see something we think is serious and credible, then we'll alert the public, but for now my recommendation would be that people go to the movies," he said.
Security experts told the New York Times that its surprising that North Korea had the sophistication to pull off the unprecedented hack.
"There are a lot of vulnerabilities as we become more interconnected, and we haven't done everything we need to do to harden and strengthen both our commercial sites, in the private sector, and the public sector," Obama said.
"We're getting better, we've made progress, but what we just saw with Sony shows a lot more progress needs to be done. that means by the way that congress also needs to take up cyber-security legislation that's been languishing for several years now," he added.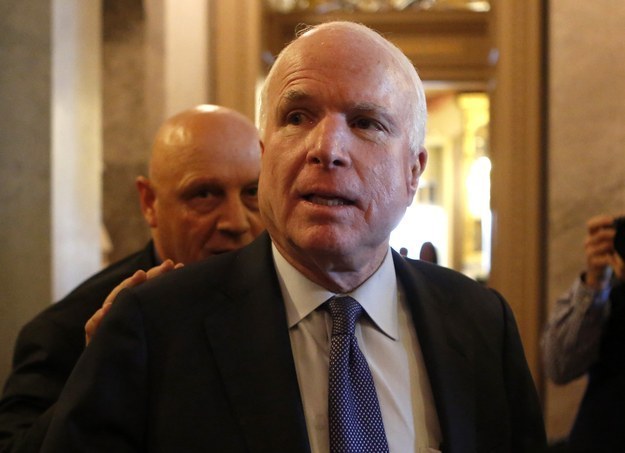 Sen. John McCain said Sony's decision sets a "troubling precedent:"
"Recently reported intelligence findings that North Korea directed cyber-attacks at Sony Pictures Entertainment and Sony Pictures' decision to cancel the release of an upcoming movie in reaction to those cyber-attacks, are profoundly troubling.

"By effectively yielding to aggressive acts of cyber-terrorism by North Korea, that decision sets a troubling precedent that will only empower and embolden bad actors to use cyber as an offensive weapon even more aggressively in the future.

"But, make no mistake. The need for Sony Pictures to make that decision ultimately arose from the Administration's continuing failure to satisfactorily address the use of cyber weapons by our nation's enemies.

"Indeed, North Korea's cyber-attack on Sony Pictures is only the latest in a long and troubling list of attempts by malign actors to use cyber to undermine our economic and national security interests. From Iranian and Russian attacks on American banks to China's orchestrated campaign to steal military secrets from our defense contractors, the Administration's failure to deter our adversaries has emboldened, and will continue to embolden, those seeking to harm the United States through cyberspace.

"This must change. If elected Chairman of the Senate Armed Services Committee, I will enhance congressional oversight of related programs, operations and activities by establishing a subcommittee focused on cyber matters such as this and hold the Administration accountable for its failure to institute a meaningful strategy for combating these increasingly brazen and dangerous actions.

"But, Congress as a whole must also address these issues and finally pass long-overdue comprehensive cybersecurity legislation. I look forward to working with my colleagues on both sides of the aisle in the coming year to make this matter a priority."