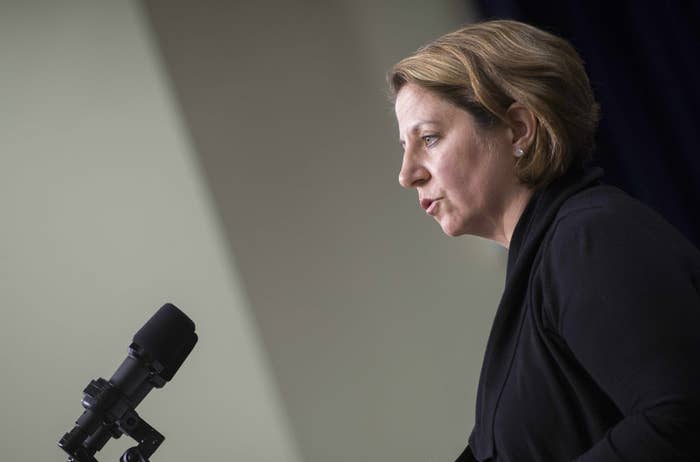 A top aide to President Obama said Friday he's ordered a "full review" of hacking activity related to the 2016 election.
"The president has directed the intelligence community to conduct a full review of what happened during the 2016 election process ... to capture lessons learned from that and to report to a range of stakeholders to include the Congress," United States Homeland Security Adviser Lisa Monaco said at a Christian Science Monitor event.
In October, the Obama administration said it was "confident" the Russian government sought to "interfere with the US election process" via a series of mostly email hacks on political entities.
"The recent disclosures of alleged hacked emails on sites like DCLeaks.com and WikiLeaks and by the Guccifer 2.0 online persona are consistent with the methods and motivations of Russian-directed efforts," a joint statement from the Department of Homeland Security and the Office of the Director of National Intelligence on Election Security said at the time.

On Friday, Monaco said Obama wanted the review delivered before he leaves office on Jan. 20.
Monaco added, "We may be crossed into a new threshold and it is incumbent upon us to take stock of that, to review, to conduct some after-action, to understand what this means, what has happened, and to impart those lessons learned, and that's what we're going to do."

"If you disrupt a country's elections, that is a threat to that country's national security," US Sen. John McCain, a Republican and the Chair of the Armed Services Committee, told BuzzFeed News. "I want to emphasize that hacking into the [emails] that has gotten all the attention. That is only part of it. That's not the focus of the Armed Services Committee's investigation. The whole focus will be the threats of our national security posed by cyber."
Lissandra Villa contributed to this report.