More Snow Expected For Boston After Record-Setting Series Of Storms
The storm – the third in about two weeks – has dropped more than 2 feet of snow in some areas of New England, disrupting travel yet again. The Boston area is expecting yet another storm on Thursday.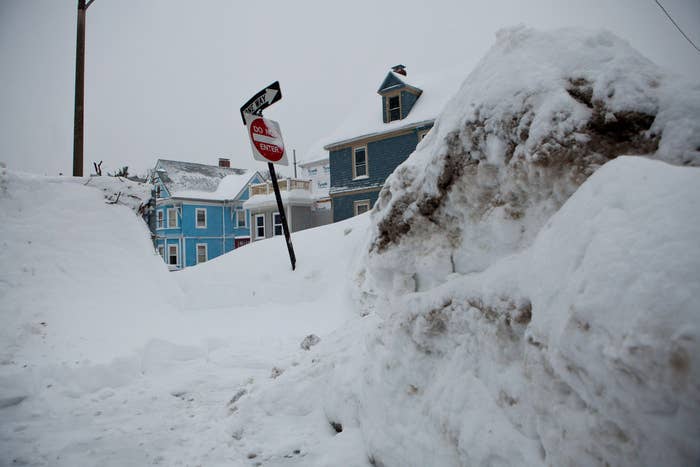 What We Know So Far
Boston is poised to see its snowiest winter ever after yet another storm dropped one to two feet of snow on the region overnight.
The city has seen 64.4 inches of snow in the past 14 days, historically the largest snowfall for that time span, the National Weather Service said.
And there's another storm on the way: forecasters said more snow is expected for Thursday and Friday.
Nearby states, such as New York, are lending snow-removal equipment so Boston can dig out faster.
Some areas have received approval from environmental officials to dump snow in the ocean and in standing pools of water. Machines that liquefy snow will also be used.
Boston schools and its transit system are closed Tuesday, and Massachusetts state offices are closed for non-emergency personnel.
Much of New England was also hit with another one to two feet of snow overnight.
Massachusetts Gov. Charlie Baker signed an emergency declaration.
Boston could see four to six inches of snow on Thursday: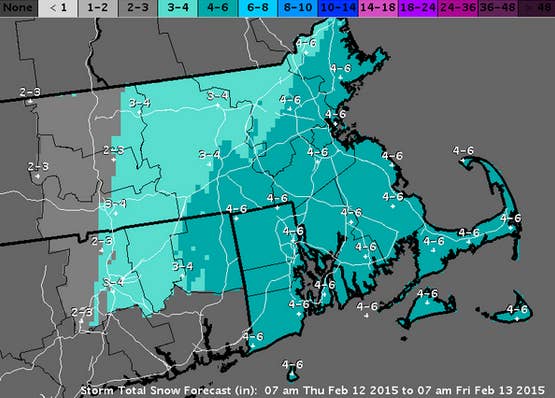 Updates
The state of the streets in Boston right now:
More snow -- about four to six inches -- is expected Thursday: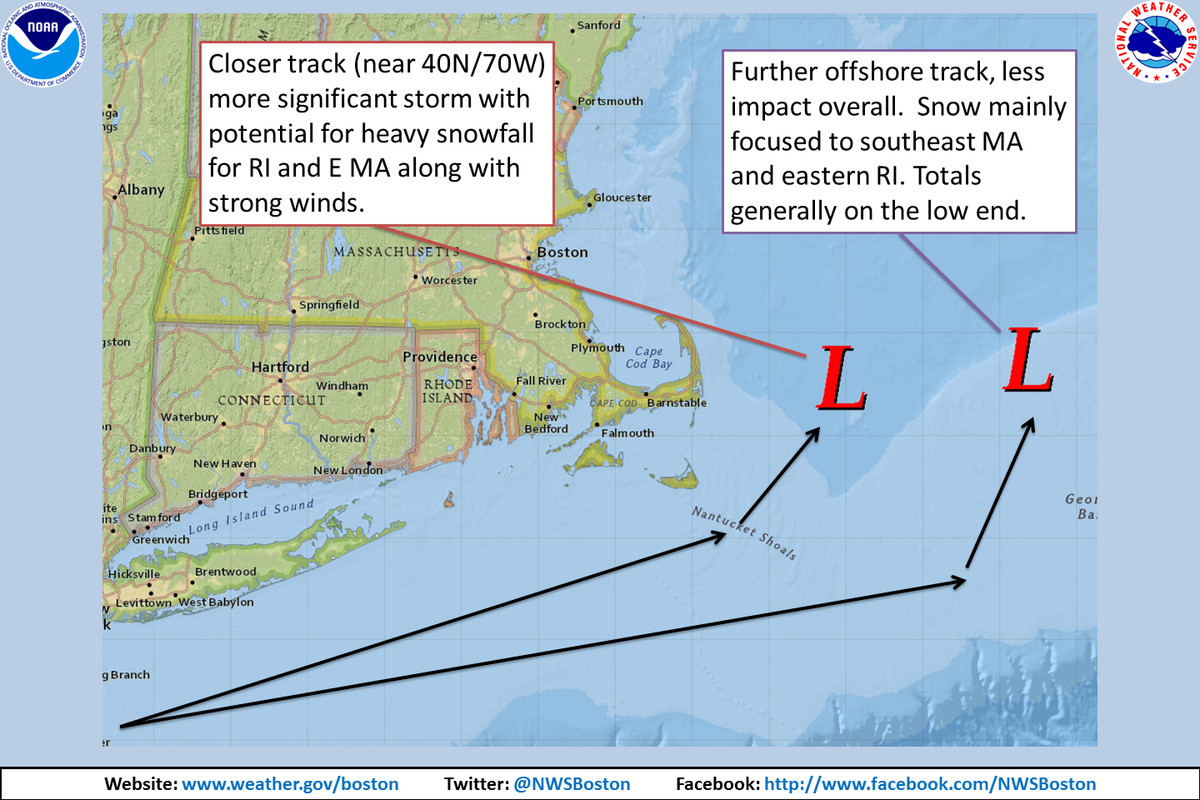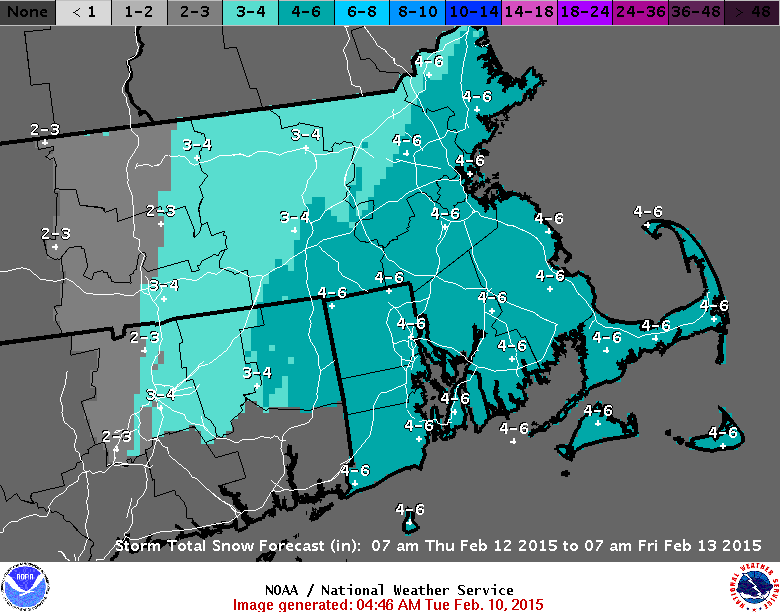 This is the snowiest 14-day period in Boston's history: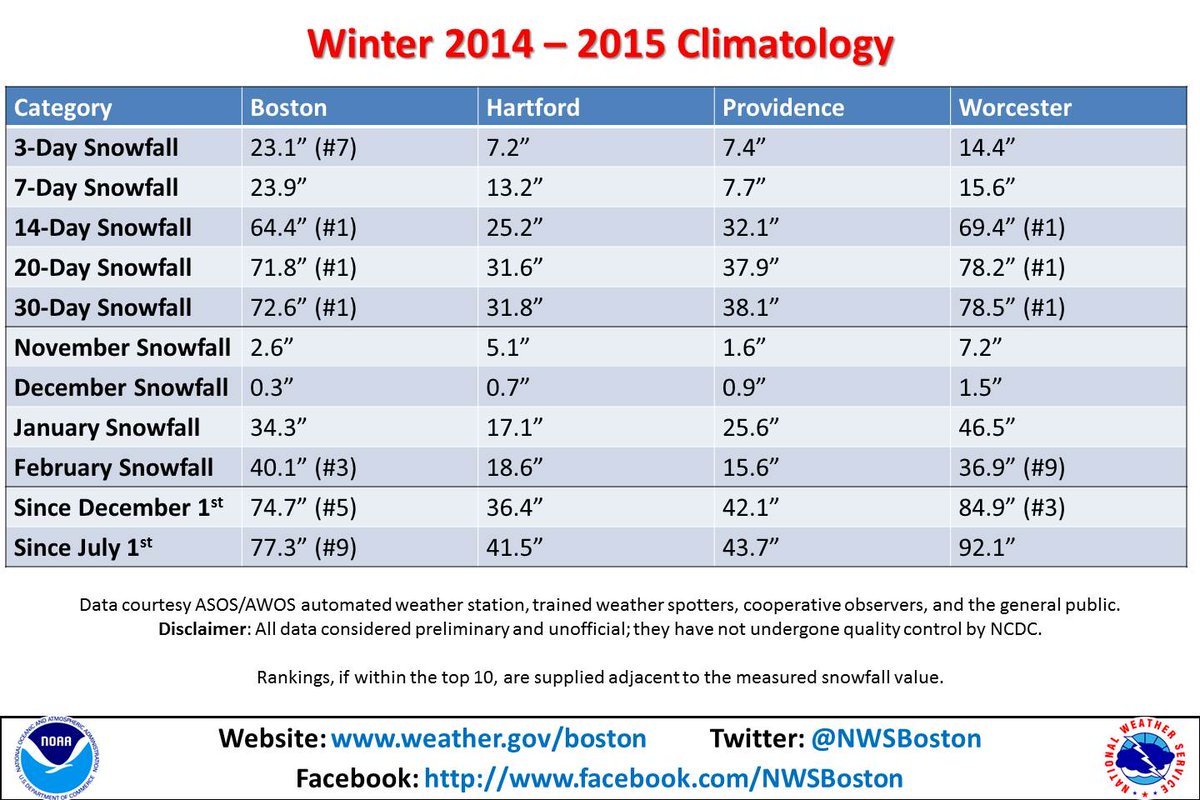 A 60-year-old man was killed by a snow plow Monday, officials said.
As the AP reported:
A 60-year-old man who had just finished work at a supermarket bakery in Medford, Massachusetts, was struck in a parking lot by a private snow plowing truck Monday and died after being taken to a hospital, authorities said. Police interviewed the driver of the snow plow but no charges were immediately filed in the death of Cesar Moya.
The snow buried cars in Boston and forced at least one official to travel by cross-country ski.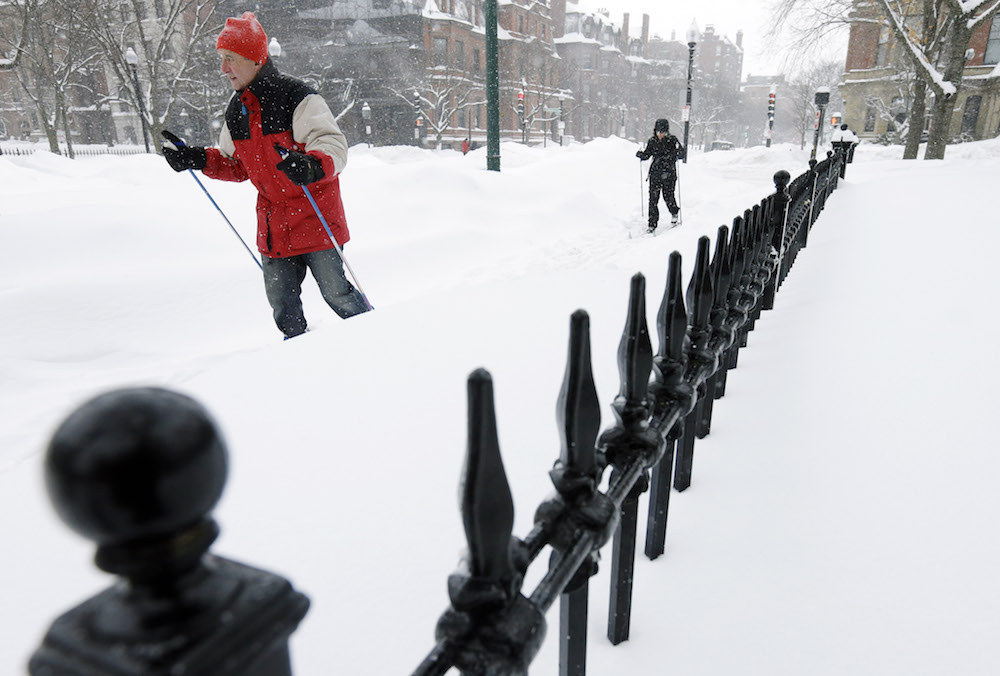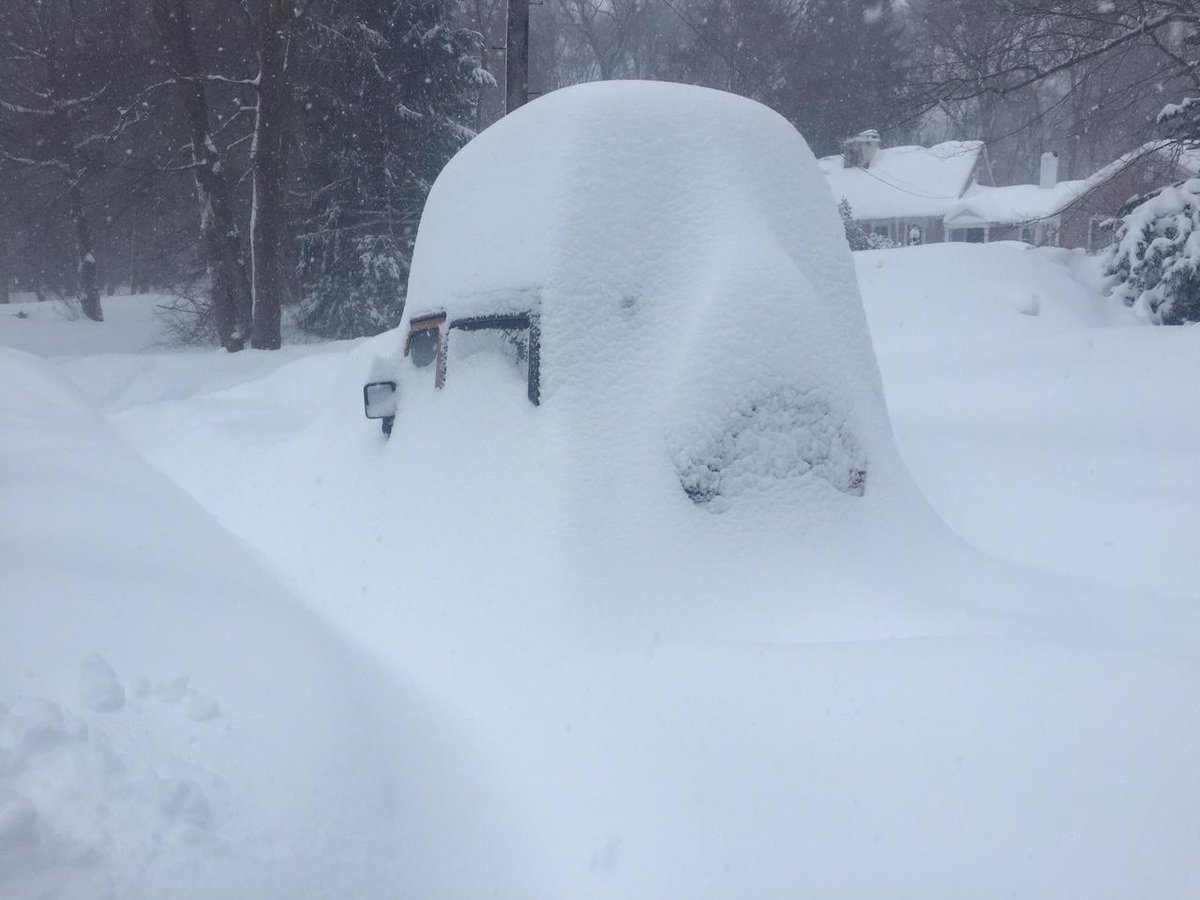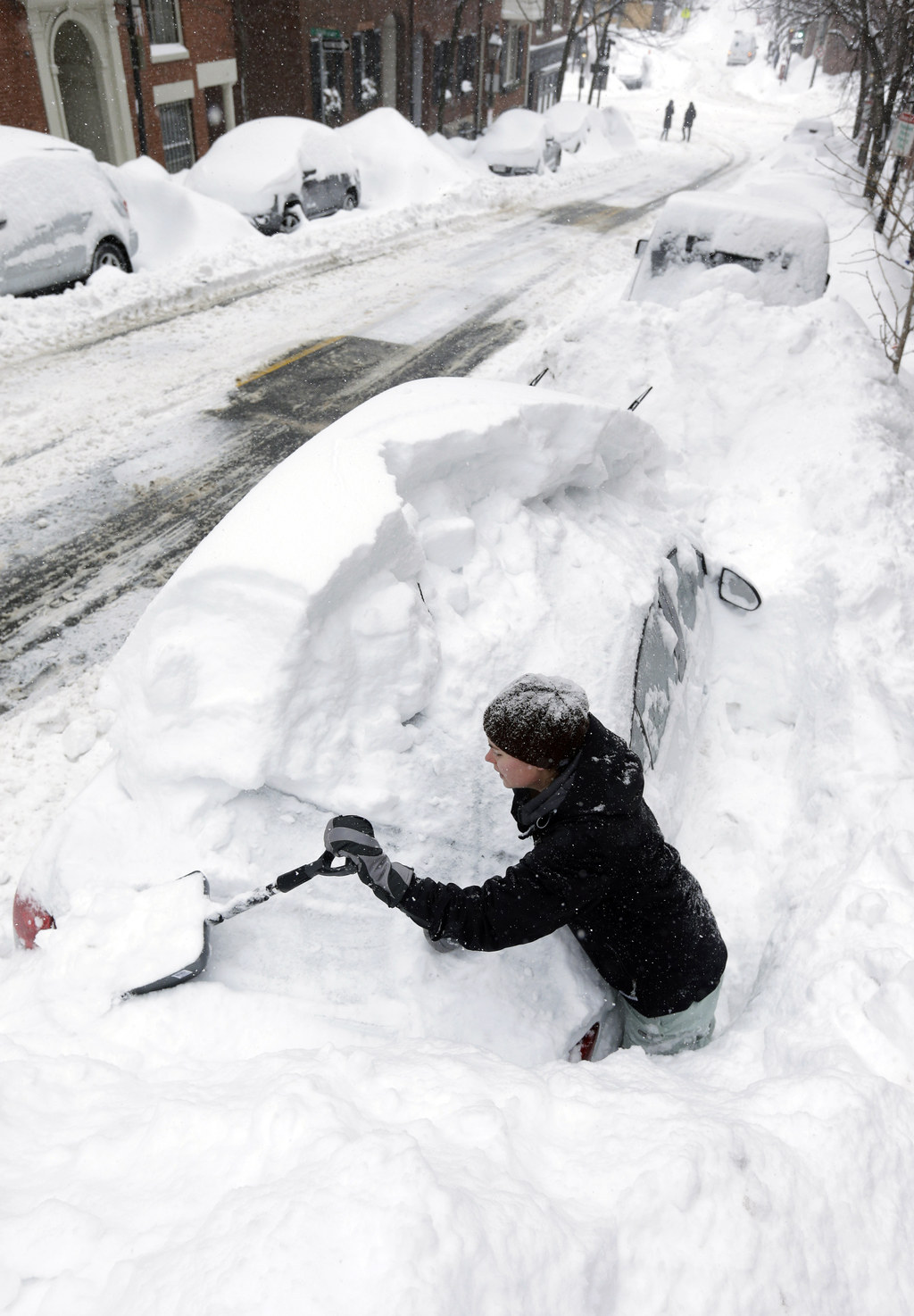 A massive snowstorm has brought Boston's public transit system to a halt Monday as frustrations started to build.
Massachusetts Gov. Charlie Baker signed an emergency declaration to help with snow removal efforts while also criticizing the Massachusetts Bay Transportation Authority for not doing enough to keep its rail system up and running.
The MBTA suspended all rail service Monday evening and all day Tuesday so that crews could clear snow and ice from tracks. The agency also announced that bus service would only be available on "an extremely limited basis."
At a news conference, Baker called the MBTA's response "not acceptable."
"The public transportation system has to work," he said. "Let's face it, this can't happen again."
Boston Mayor Martin J. Walsh, who announced the closure of City Hall on Tuesday, also criticized the MBTA as Boston struggled to dig out of record snowfall. The heavy snow even forced officials to postpone the start of the Aaron Hernandez trial.
The snowstorm's impact affected more than just public transit. Most schools closed their doors and officials appealed for the public to avoid traveling as hundreds of snowplows struggled to keep roadways open.
So much snow has accumulated in Boston that the city's "snow farms" are rapidly filling up, so much so that city officials have even considered dumping snow into the harbor — something the city hasn't done for years.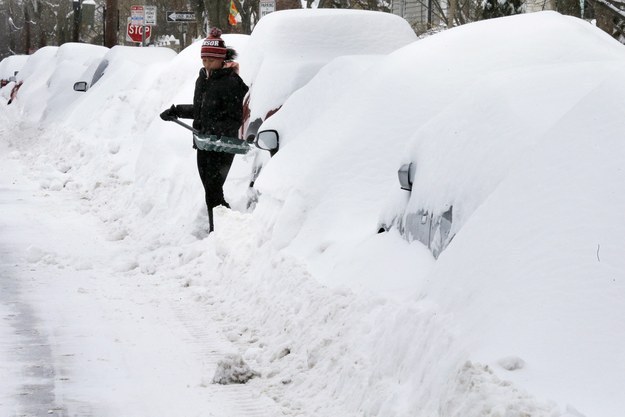 Weather satellite captured the large snowstorm breaking records across the Northeast on Monday.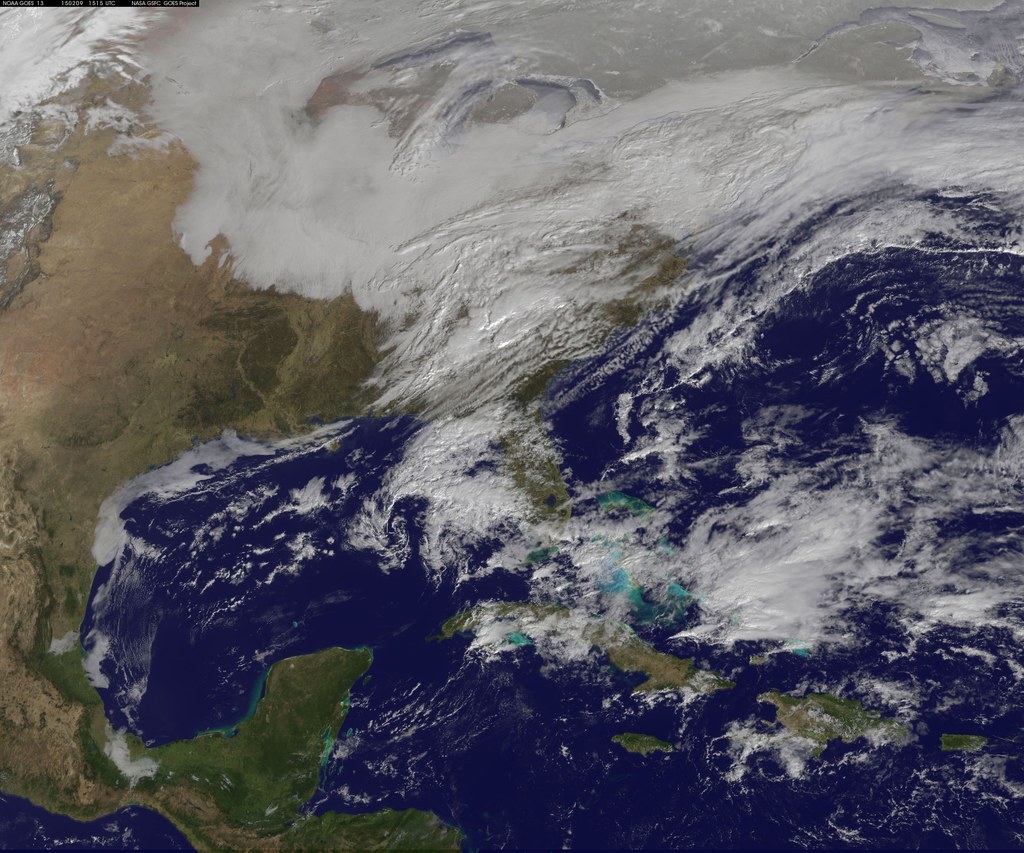 The National Weather Service in Boston noted, "The 30-day snowfall total at Boston ending 7 a.m. this morning is 61.6 inches. This exceeds the previous maximum 30 day snowfall total on record at Boston, which was 58.8 inches ending Feb 7 1978."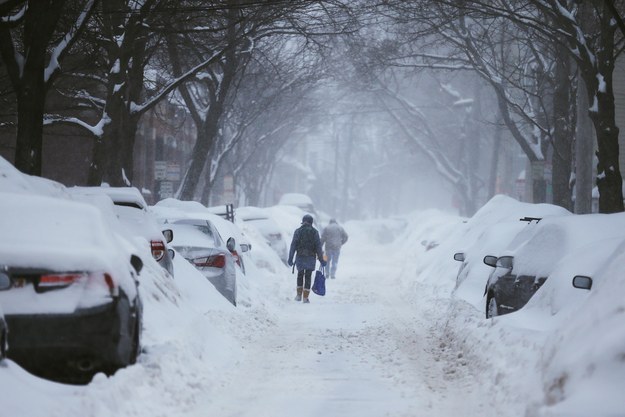 Portions of New England and New York are getting hit by a third major snowstorm in about two weeks, dropping up to 2 feet of snow in some areas.
The National Weather Service issued winter storm warnings for central New York through New England until Tuesday. Some areas saw a foot of snow fall overnight Sunday.
Millions of people faced closed schools, limited transit options, and warnings against commuting.
As of 3 p.m., there were reports of more than 2 feet of snow in some areas of Boston, according to the National Weather Service.
Massachusetts Gov. Charlie Baker said Monday afternoon he signed an emergency declaration to receive aid and necessary equipment from surrounding states to help with the snow.
The heavy snow prompted the Massachusetts Bay Transportation Authority to suspend all rail services at 7 p.m.
A CBS meteorologist in Boston also said a new snowfall record was set: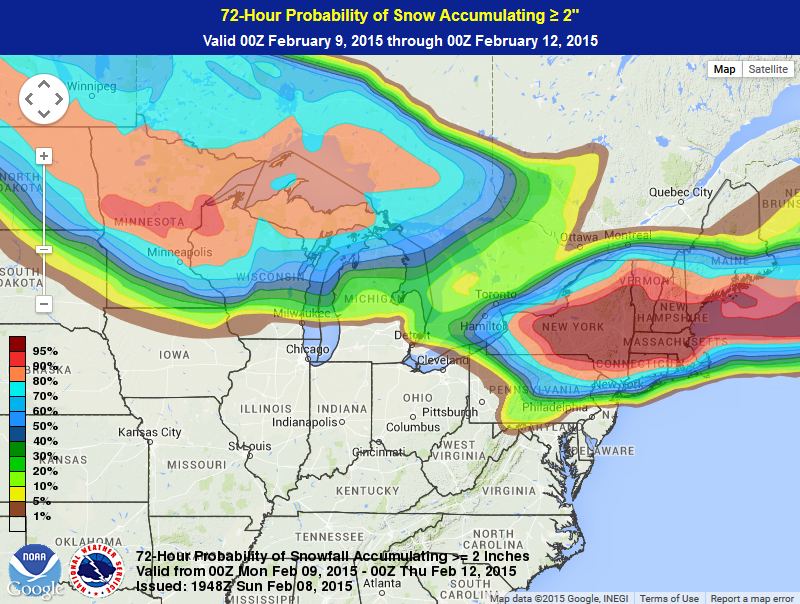 Massachusetts Gov. Charlie Baker closed state offices and asked all nonemergency personnel not to report to work.
"We are waking up this morning to more snowfall in many parts of the state, with snow forecasted to keep accumulating throughout the day that will require a serious cleanup effort," said Baker said.
Some T riders in Boston reported being stranded in stations for more than 30 minutes: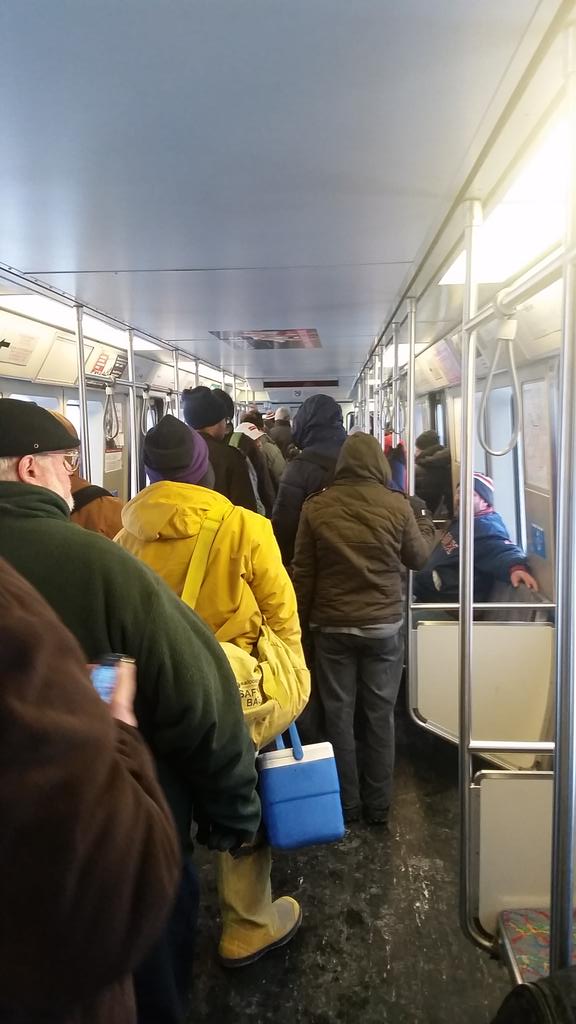 As the snow accumulated, people in Gloucester, Massachusetts, expressed just how fed up they were: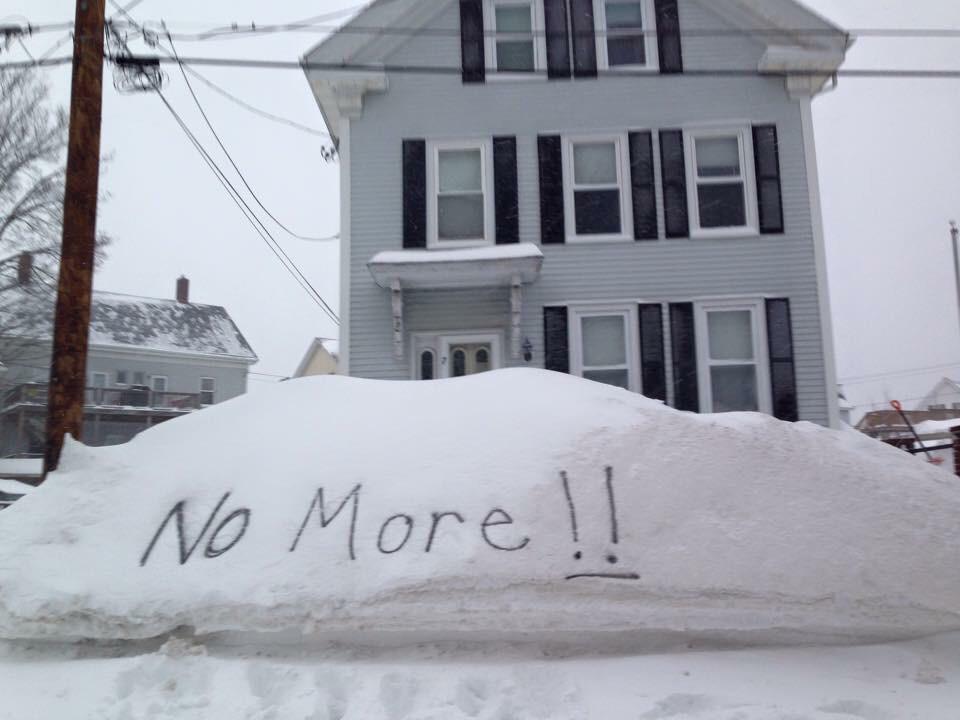 Boston was running more than 450 plows as officials tried to keep the city's streets clear. Cars that were deemed in the way were towed.