The New York Times criticized Republican presidential candidate Donald Trump after he apparently mocked a reporter at the paper who has a disability.
"We think it's outrageous that he would ridicule the appearance of one of our reporters," a Times spokesperson told BuzzFeed News on Thursday.
Trump, speaking at a rally in South Carolina on Tuesday, was defending his assertions that Muslims were dancing and celebrating the collapse of the Twin Towers on Sept. 11, 2001, a claim that has been debunked.
At the rally, Trump cited an article written by the then-Washington Post reporter Serge Kovaleski, which read:
In Jersey City, within hours of two jetliners' plowing into the World Trade Center, law enforcement authorities detained and questioned a number of people who were allegedly seen celebrating the attacks and holding tailgate-style parties on rooftops while they watched the devastation on the other side of the river.
Trump, discussing the article at the rally, then apparently mocked Kovaleski, who, Politico reports, has arthrogryposis, which restricts muscle movement. Kovaleski now works for the Times.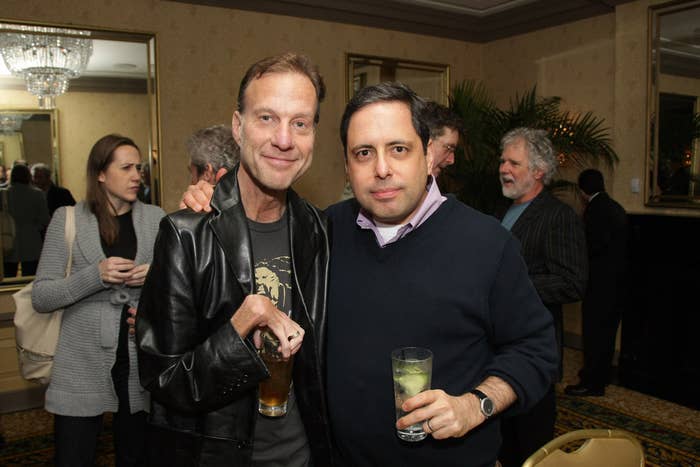 "Now the poor guy — you ought to see the guy," Trump said as he made the impression.
Trump issued a statement Thursday afternoon, denying that he knew of the reporter or his disability and insisting that the Times was "attempting to make a story out of nothing:
Kovaleski told the Times on Thursday that he met Trump roughly a dozen times in the late 1980s, when Kovaleski reported on business at the Daily News. Their meetings included an interview in Trump's office, and Kovaleski said they were on a first-name basis for years.
He added he was in no way trying to distance himself from past reporting.