Updated – Monday, Nov. 24, 2014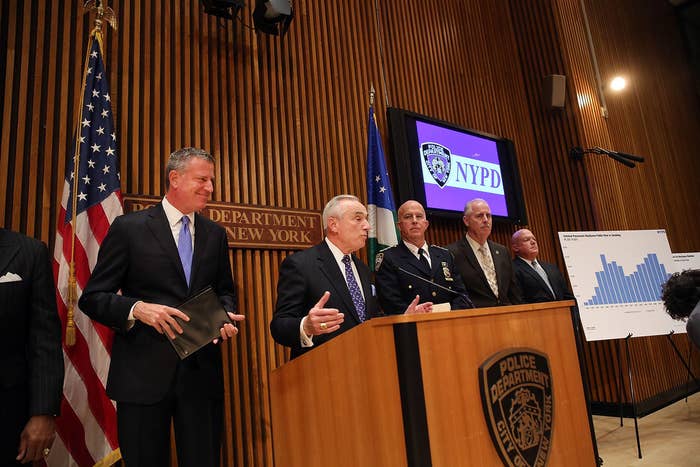 NEW YORK CITY — A rookie New York Police Department officer shot and killed an unarmed black man while patrolling a Brooklyn public housing development Thursday night, an incident that Police Commissioner William Bratton called "an unfortunate accident."
The shooting officer, identified as Peter Liang, has been on the job for less than 18 months — a status known as "probationary officer." He and his partner, who is also a probationary officer, were patrolling the Louis H. Pink Houses in East New York, Bratton said at a news conference.
A spokeswoman for Brooklyn District Attorney Kenneth Thompson said Monday the office's civil rights division is investigating. Activists and local politicians urged him to indict Liang.
"This was not an accident; this was a crime," said former New York City Councilman Charles Barron at a press conference outside Thompson's office. "This man should be indicted and charged with criminally negligent homicide. Bratton must go."
On Friday, Thompson called the shooting "deeply troubling and warrants an immediate, fair and thorough investigation. Many questions must be answered, including whether, as reported, the lights in the hallway were out for a number of days, and how this tragedy actually occurred." The NYPD and the department's internal affairs bureau are also investigating.
Around 11:15 p.m on Thursday., the officers were doing what is called a "vertical patrol," a routine tactic where authorities begin at the top of a public housing tower and take the stairwell down, checking each floor. They were on overtime.
Bratton said the two took the elevator to the top floor, the eighth, so they could check the roof. When they got in the stairwell the lights on the eighth floor weren't working and possibly weren't working on the seventh floor, he said.
Liang drew his gun and turned on his flashlight as he went onto the landing. His partner also turned on his flashlight.
At the same time Liang and his partner entered the landing, 28 year-old Akai Gurley, the father of a two-year-old, and his girlfriend, Melissa Butler, entered the seventh-floor landing, Bratton said.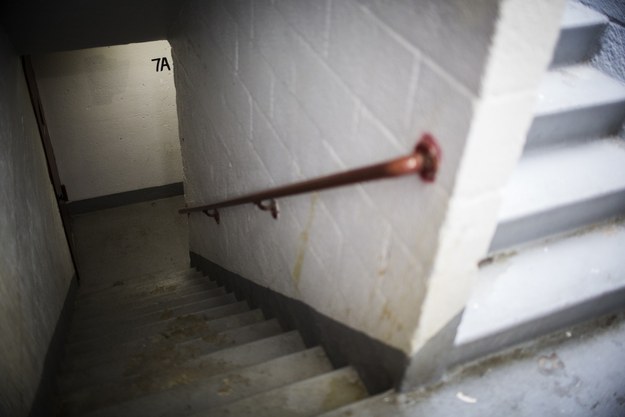 Liang then shot Gurley in the chest. Butler tried to hive him first aid. He was pronounced dead at Brookdale Hospital at 11:55 p.m.
"It appears that this might in fact have been an accidental discharge" of Liang's firearm, Bratton said. He added that no words were exchanged between the victim and the officers before the shooting and he was unsure if the doors made any noise.
Butler told DNAinfo that the police officers did not identify themselves before the shooting.
Bratton said that while the investigation is ongoing, the incident appeared to have been an accident. He called Gurley "a total innocent" who was only "trying to walk down the stairwell."
Patrolmen's Benevolent Association President Patrick Lynch said that "the Pink Houses are among the most dangerous projects in the city and their stairwells are the most dangerous places in the projects."
"Dimly lit stairways and dilapidated conditions create fertile ground for violent crime while the constant presence of illegal firearms creates a dangerous and highly volatile environment for police officers and residents alike," he added.
Bratton said that Liang and his partner were part of a "violence-reduction overtime detail" specifically assigned to the Pink Houses. The housing project has recently seen a spate of violent crime, the commissioner said, including two murders.
"He was a good person," Butler said of her deceased boyfriend, DNAinfo reported. "He was into making music and helping people that were struggling. He would give money if you needed it. He'd give you advice."
Liang has since been relieved of his gun and badge and placed in a different function pending an investigation.
Officers can choose to draw their weapons at their own discretion based on what they are "encountering or believe they may encounter," Bratton said. Still, he said, the officer "would have to justify the circumstances" for drawing his weapon.