Your Eyes Do Not Deceive You: Mr. Peanut Dabbed At The Thanksgiving Parade
Joke about 2016 here.
Ah, the Macy's Thanksgiving Day Parade, that annual New York City celebration of brands that ushers in the consumerism we associate with holiday cheer.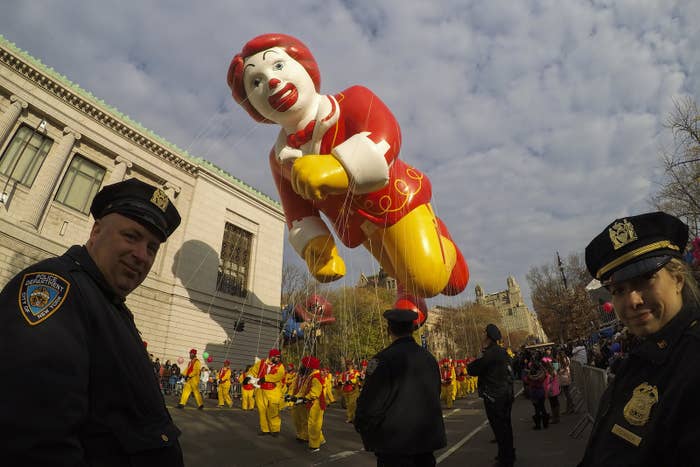 This year brought us a more-special-than-usual brand moment though: Mr. Peanut, apparently dabbing.
And
everyone
couldn't
really
decide
how
we
should
handle
it.
But this guy got real close: