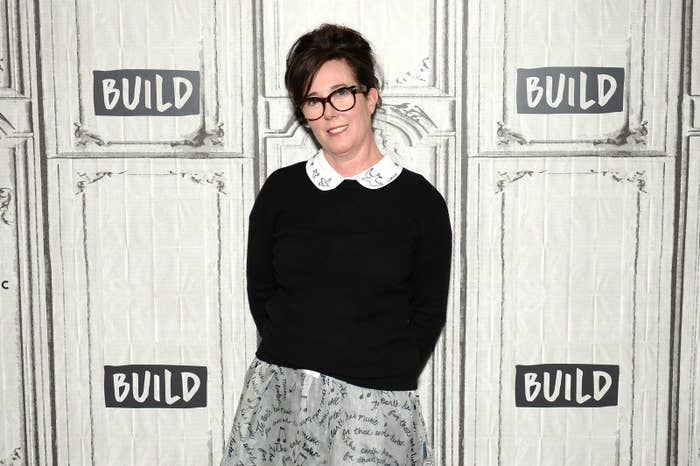 Fashion designer Kate Spade was found dead in her Manhattan apartment, police told BuzzFeed News, after reportedly killing herself.

Spade, 55, was born Katherine Brosnahan and changed her last name after her marriage to husband Andy Spade in 1994. Their daughter and only child, Frances Beatrix Valentine Spade, was born in 2005.

"We are all devastated by today's tragedy," the Spade family said in a statement. "We loved Kate dearly and will miss her terribly. We would ask that our privacy be respected as we grieve during this very difficult time."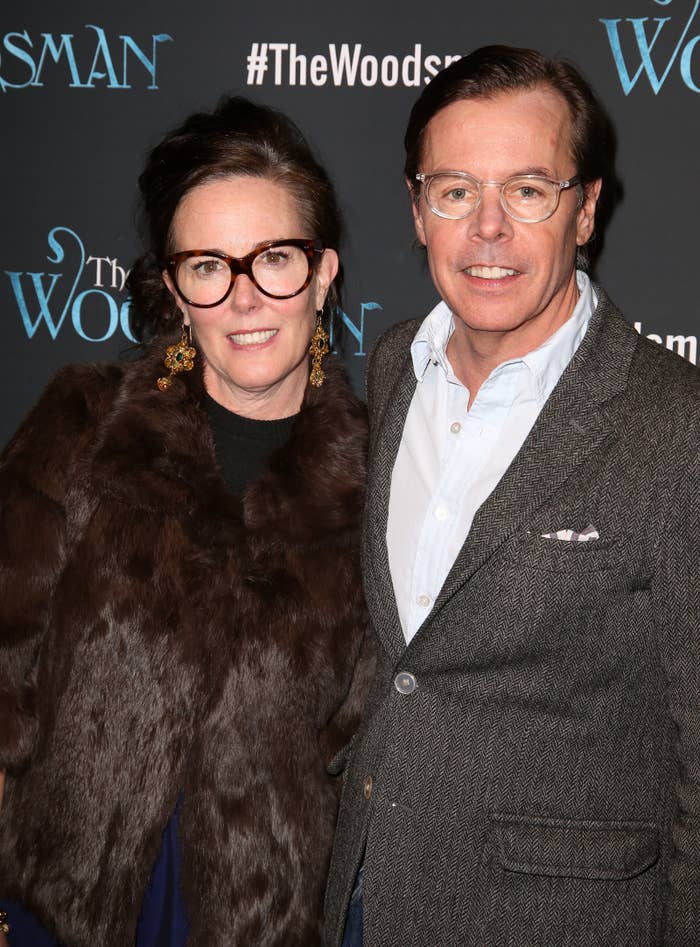 Spade built a fashion empire from a handbag company she founded in 1993. She eventually built her business into one of the most recognized design brands in the world, growing from a single Manhattan store in 1996 to a lifestyle brand with 140 retail shops and outlet stores in the US and more than 175 locations internationally.
"Kate Spade, the visionary founder of our brand, has passed. Our thoughts are with her family at this incredibly heartbreaking time," the company said in a statement. "We honor all the beauty she brought into this world."
After word of her death spread, Spade received an immediate and glowing outpouring of support on social media, where people recalled her colorful designs and the rite of passage that came with owning a first handbag carrying her name.
Spade revolutionized the '90s fashion industry with her iconic purses, which she designed on rectangular and squared designs "that keeps them from ever being in or being out," she told the San Francisco Chronicle in 2000.
They also allowed her flexibility. "If you have a tricky design with tricky material, it's too gimmicky, too overly-designed," she added.
The purses ended up becoming "something of a handshake," Wall Street Journal fashion reporter Christina Binkley told Racked of the brand's success in the late '90s.
"When two women met and saw they were both holding Kate Spade bags, they'd nod at each other and understand they were on the same page," she said. "It was very chic."
Throughout her career, Spade advocated for young women to get involved in the fashion industry and create successful businesses.
"I don't think that fashion is something people encourage in a lot of schools, but I think they should — it's all about personal expression," she told the Cut in 2016.

Even though the brand bore her name, Spade had not been involved with the business in over a decade. She and her husband sold their remaining shares in the company to Neiman Marcus in 2006.

Ten years later, Spade launched a new fashion company called Frances Valentine.
Spade was born in Kansas City, Missouri, in 1962 and attended Arizona State University, where she met future husband and business partner Andy Spade, the brother of comedian David Spade.

After graduating in 1985, they moved to New York City, where Spade took a job as an assistant fashion editor at Mademoiselle magazine. She was put in charge of accessories at the magazine in 1990, but soon quit to design her own handbags.

She and Andy decided to name their startup company after themselves.
"Andy kept saying the whole time, 'Kate Spade, Kate Spade — listen to how it sounds," she said in a New York Times interview.

The business officially launched in 1993 with six handbag silhouettes. They were an instant hit, and in the first year, retailers Barneys, Fred Segal, and Charivari began to carry them.

By 1995, the brand was worth $1.5 million, and in 1996, Spade was awarded the Perry Ellis Award for New Fashion Talent in Accessories Design by the Council of Fashion Designers of America. Two years later, she was named Accessories Designer of the Year by the council.

The Spades sold 56% of their business to Neiman Marcus Group for $33.6 million in 1999. When they left the company in 2006, Kate Spade was valued at a staggering $125 million.

The National Suicide Prevention Lifeline is 1-800-273-8255. Other international suicide helplines can be found at befrienders.org.

Correction: The Perry Ellis Award for New Fashion Talent was misstated in an earlier version of this post.